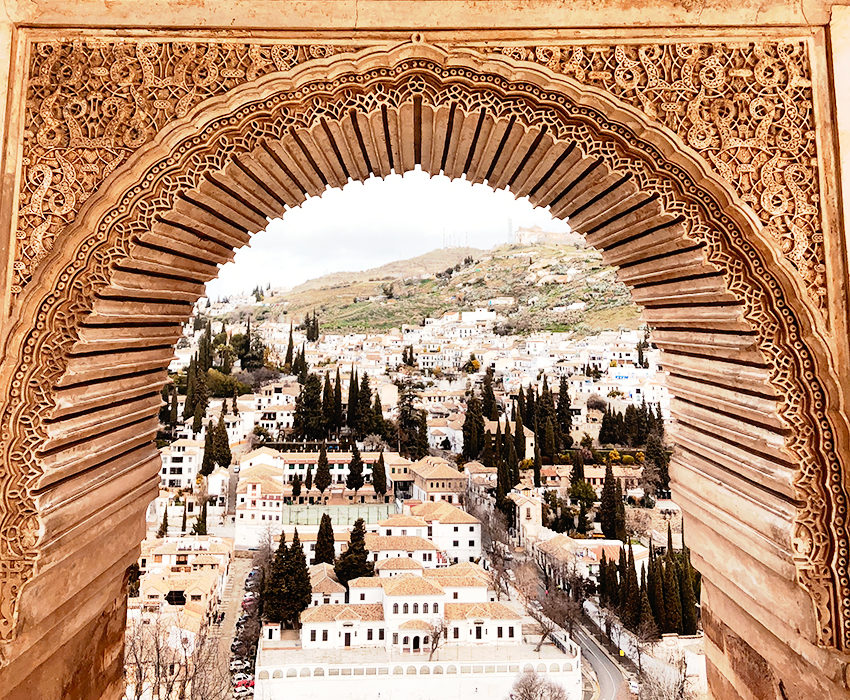 I booked tickets to Barcelona and asked everyone, where else should we go while in Spain?
The unanimous answer: GRANADA!
We only had a week in Spain, so we decided on two cities.  Click here to check out our Barcelona itinerary.
Vuehling has quick and easy flights to Granada and once we arrived, it was a quick taxi ride into town.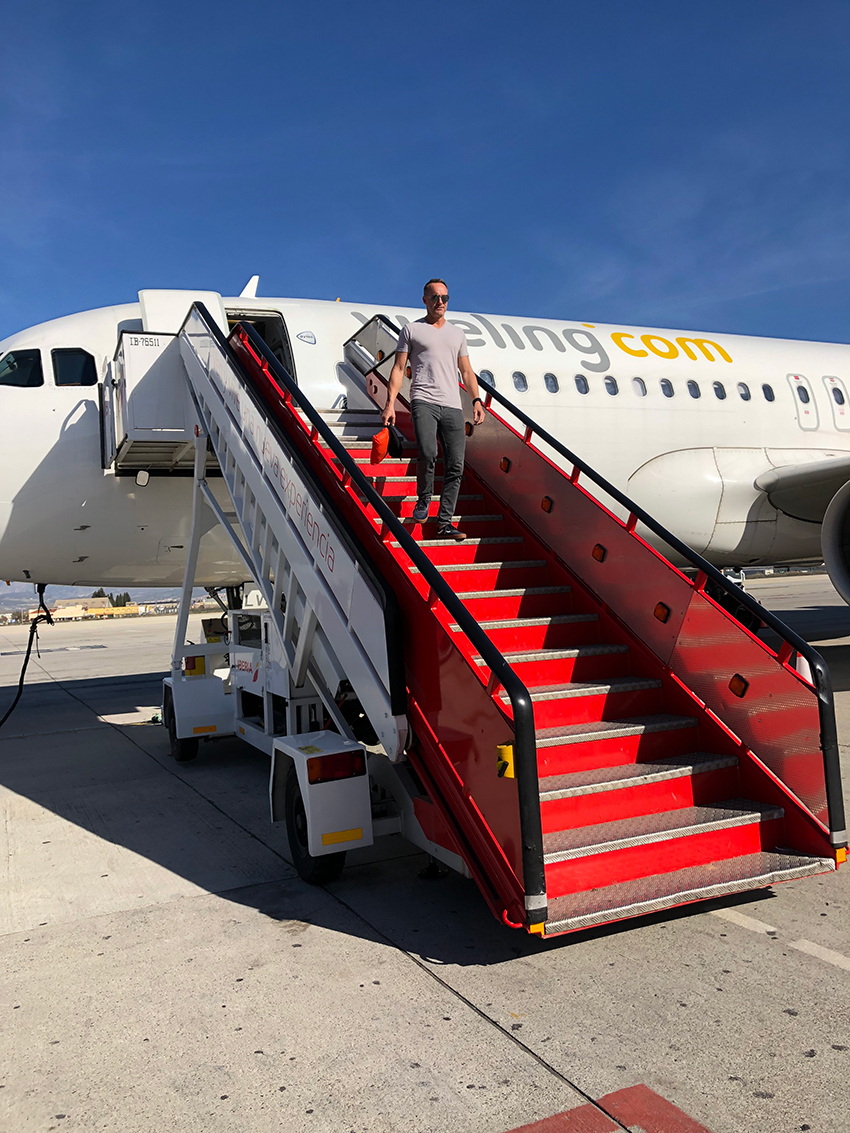 We had some time to kill before checking into our Air BnB, so we started with El Tabernaculo.  The bar gets great reviews on Yelp.  I didn't know much other than that.
Once we walked in the door, it was one of those moments of feeling like we were in the wrong place.  The walls and ceiling are filled with Catholic relics.  There were just two locals at the bar and my Spanish is mediocre at best.
We decided to stay the course and I'm so glad we did!  It was our first introduction to the Granada tradition of 'free tapa with beer/wine.'
The owner of El Tabernaculo dished us up some chicken skewers and told us about how Anthony Bourdain visited his bar and he had the CD to prove it.  It was such a fun introduction to this city!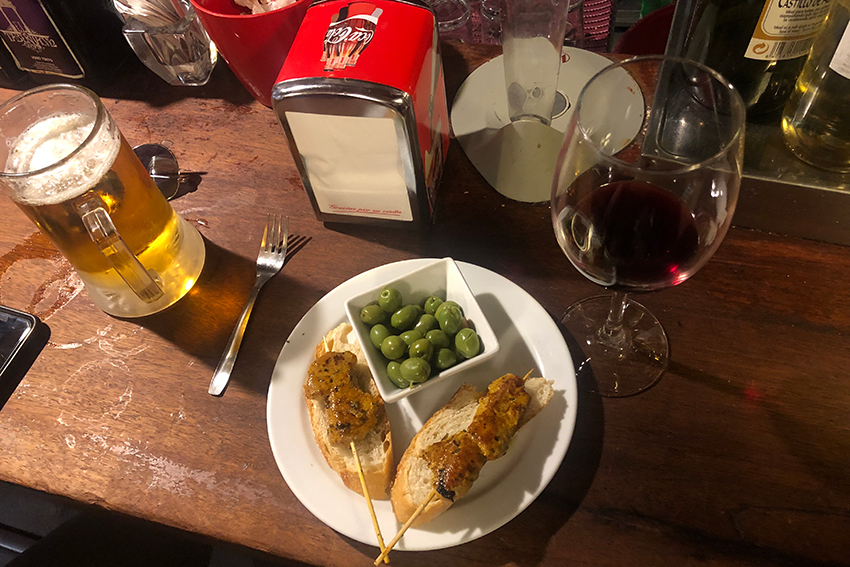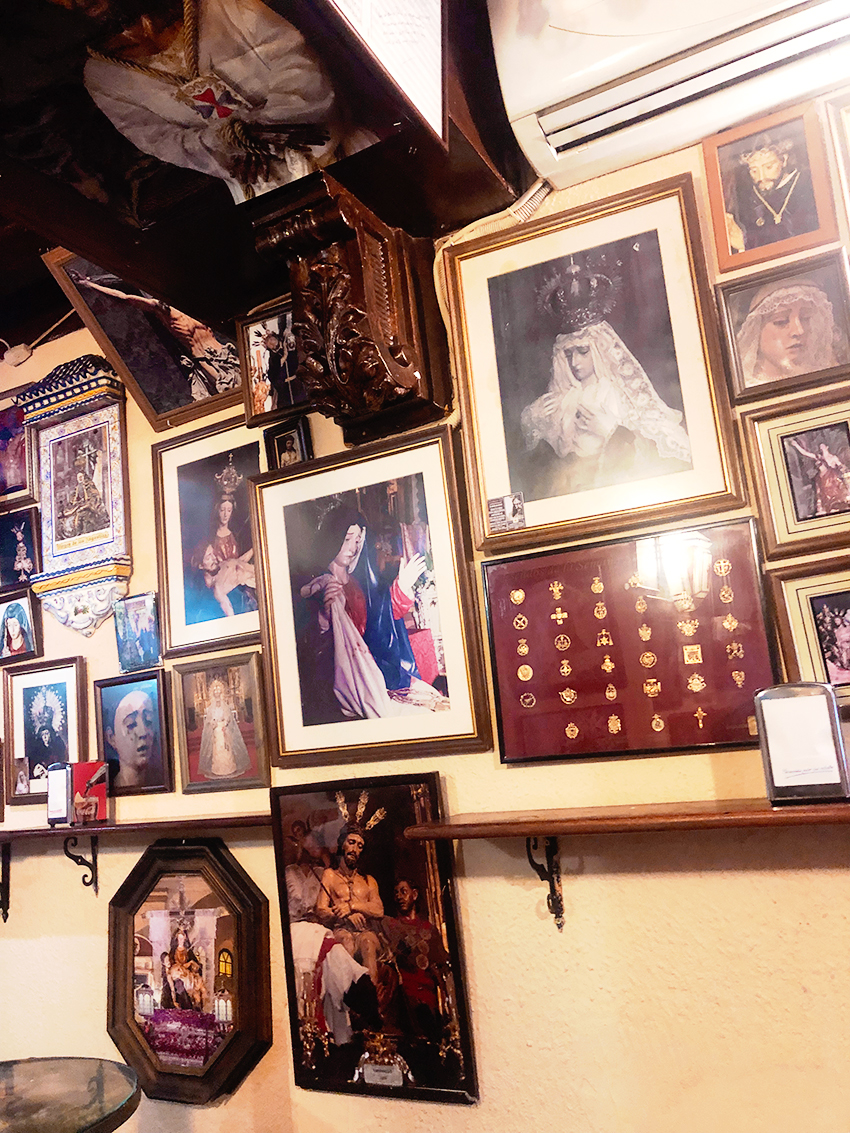 After our bellies were full, we headed over to the city square to walk around.  Personally I like restaurants and bars a little more off the beaten path, but it was fun to see this more crowded part of the city.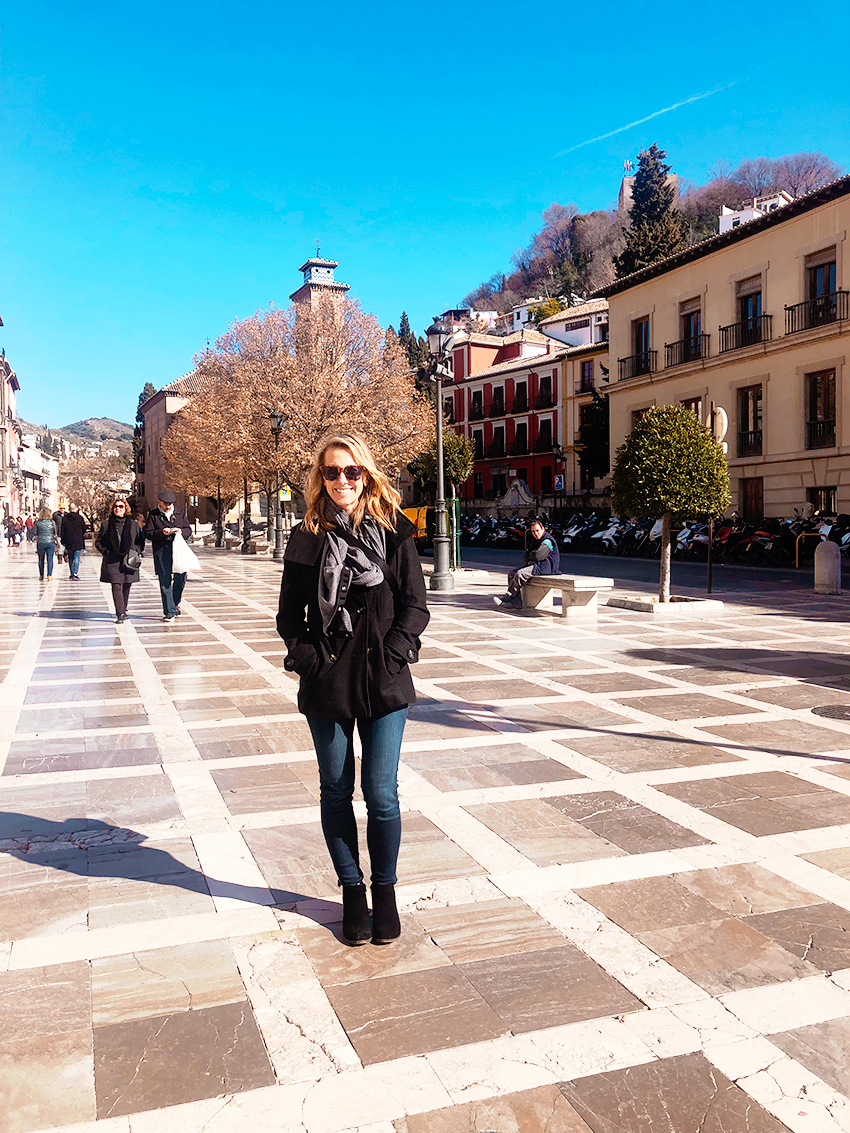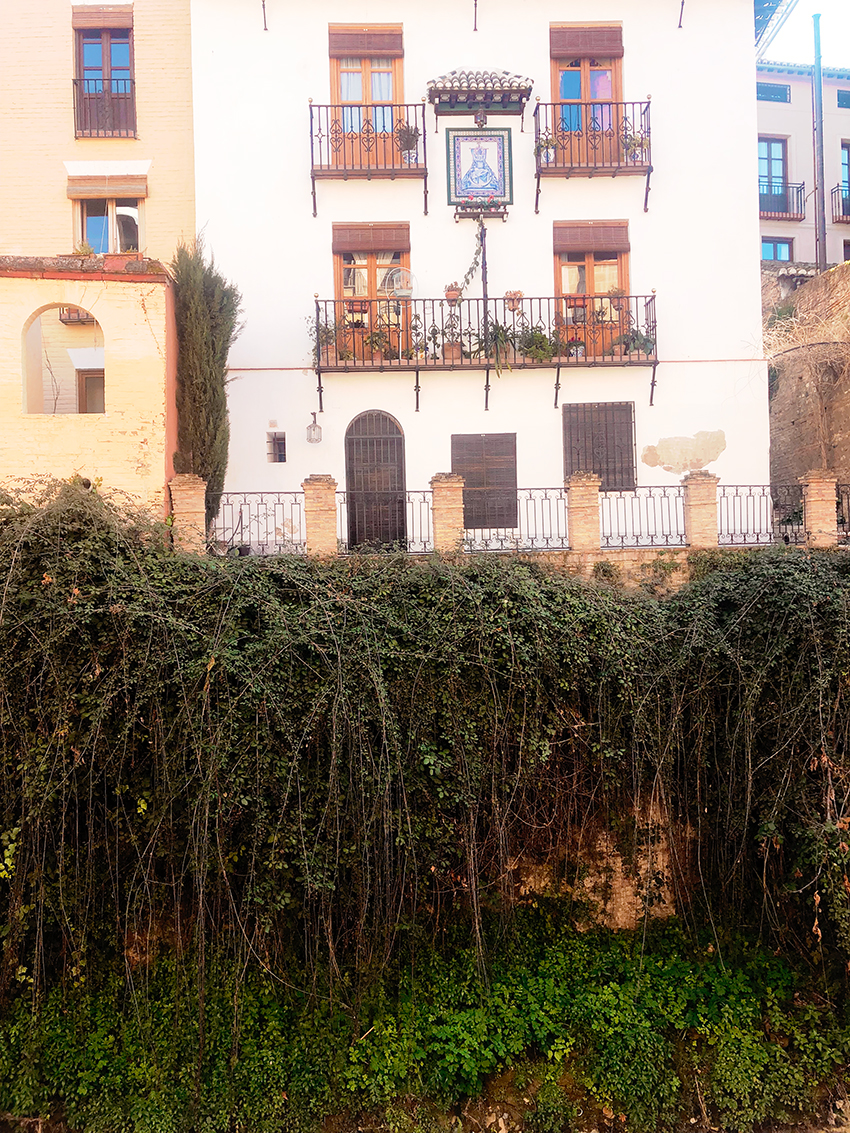 Our AirBnB might have been one of the best parts of this trip!  It was located in the Albaicín area with a perfect view of the Alhambra.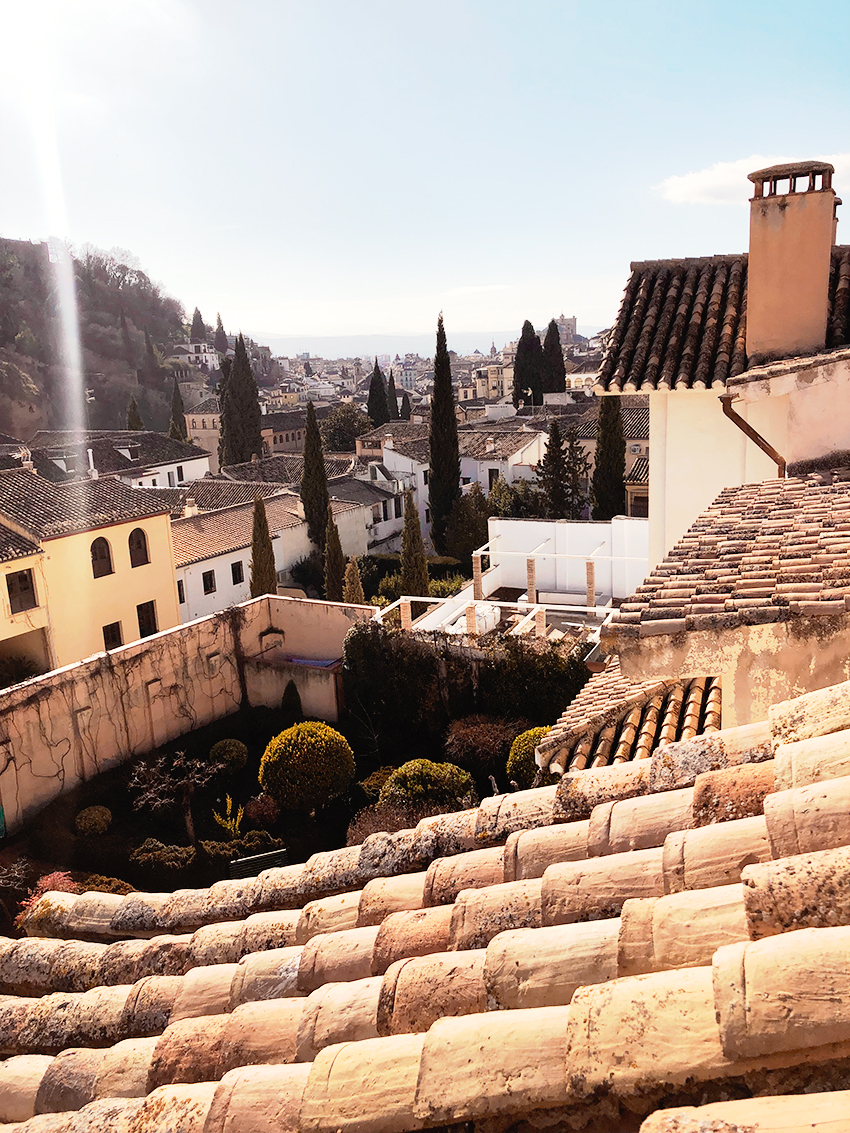 It was so affordable and had beautiful bedding a soaking tub.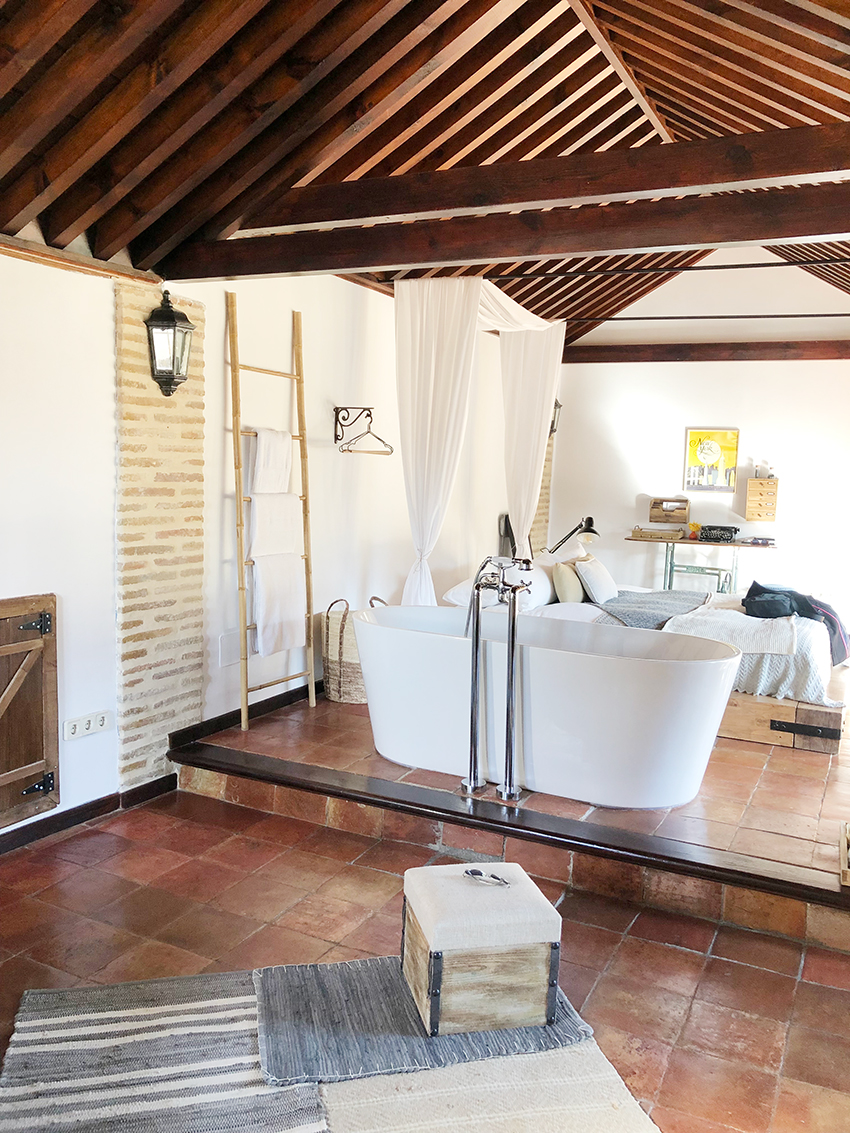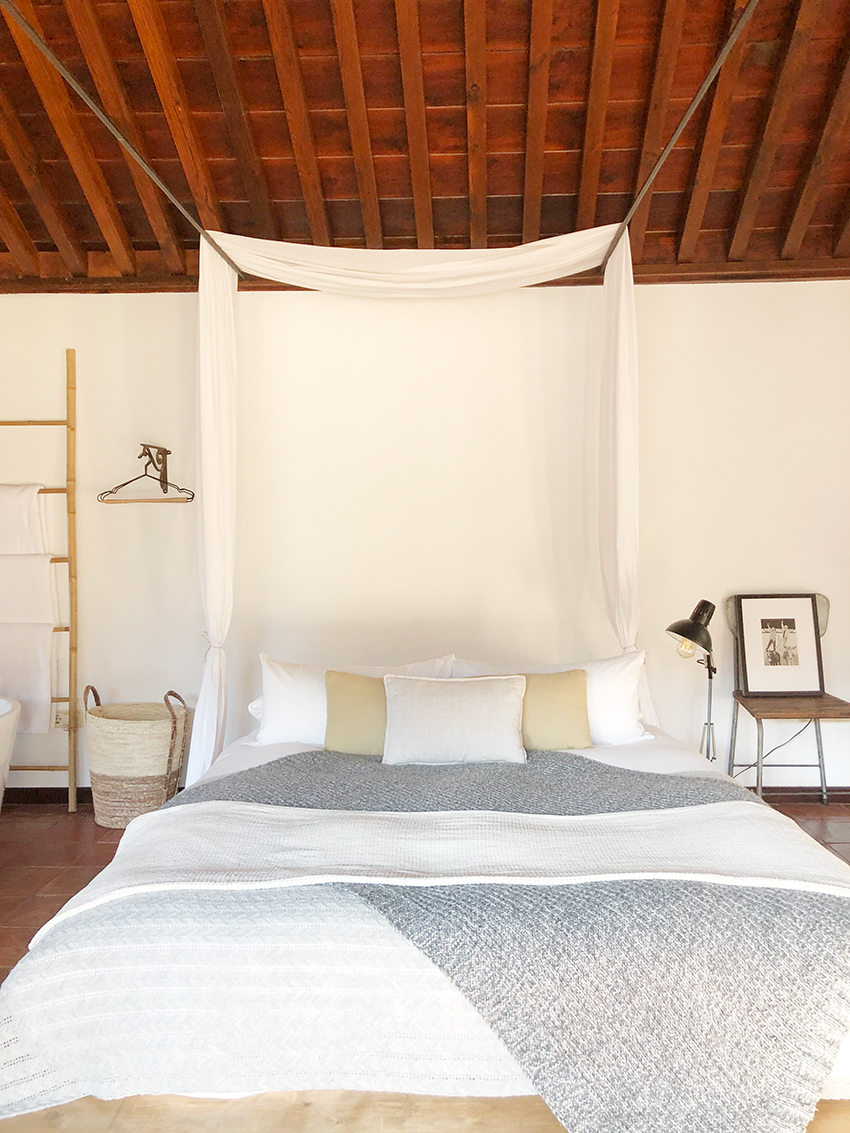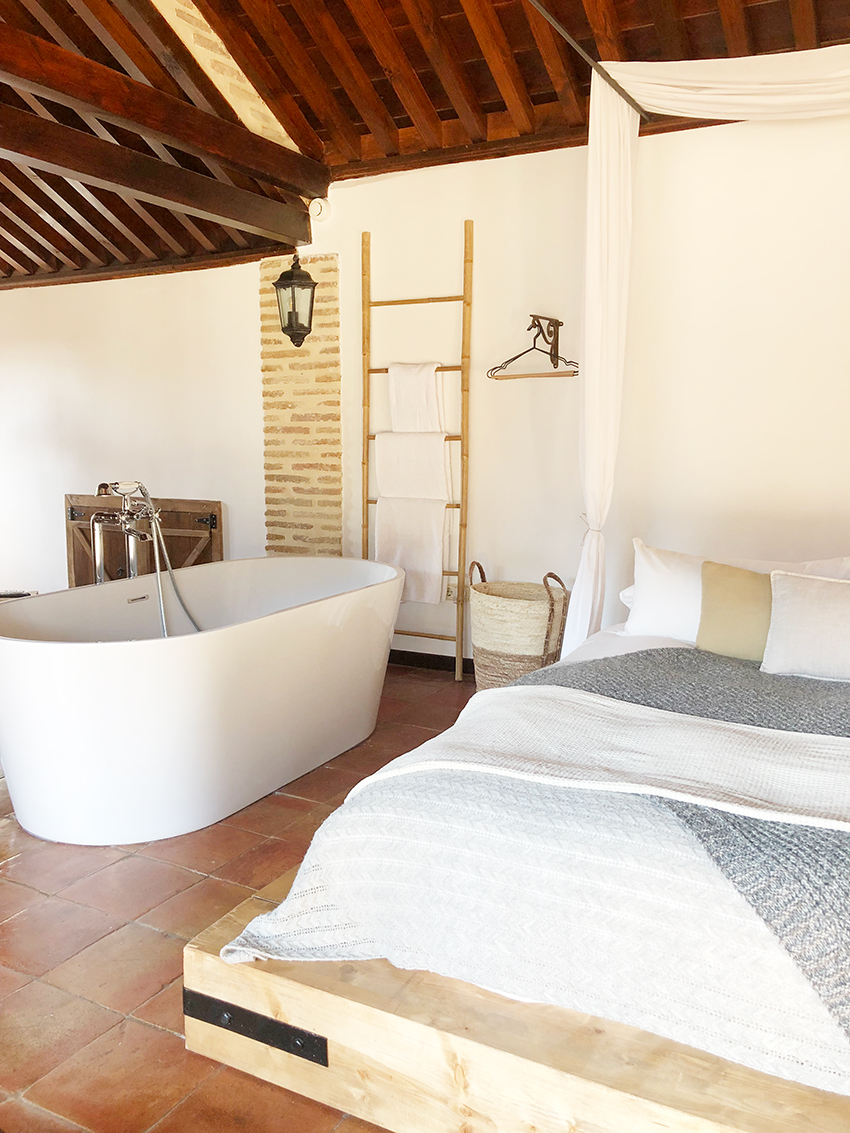 One of the things you must do in Granada is the Hammam Baths.  They don't allow photos inside the facility for privacy reasons, but I took a few in the courtyard area.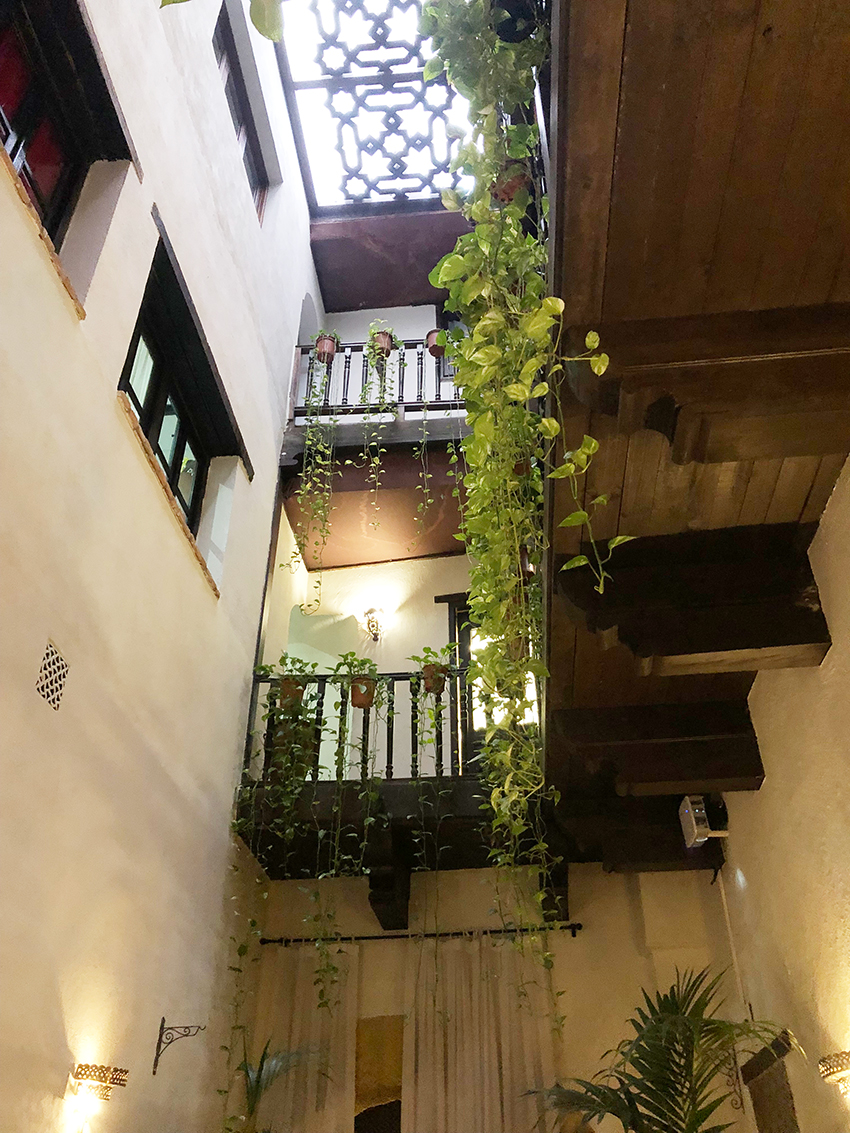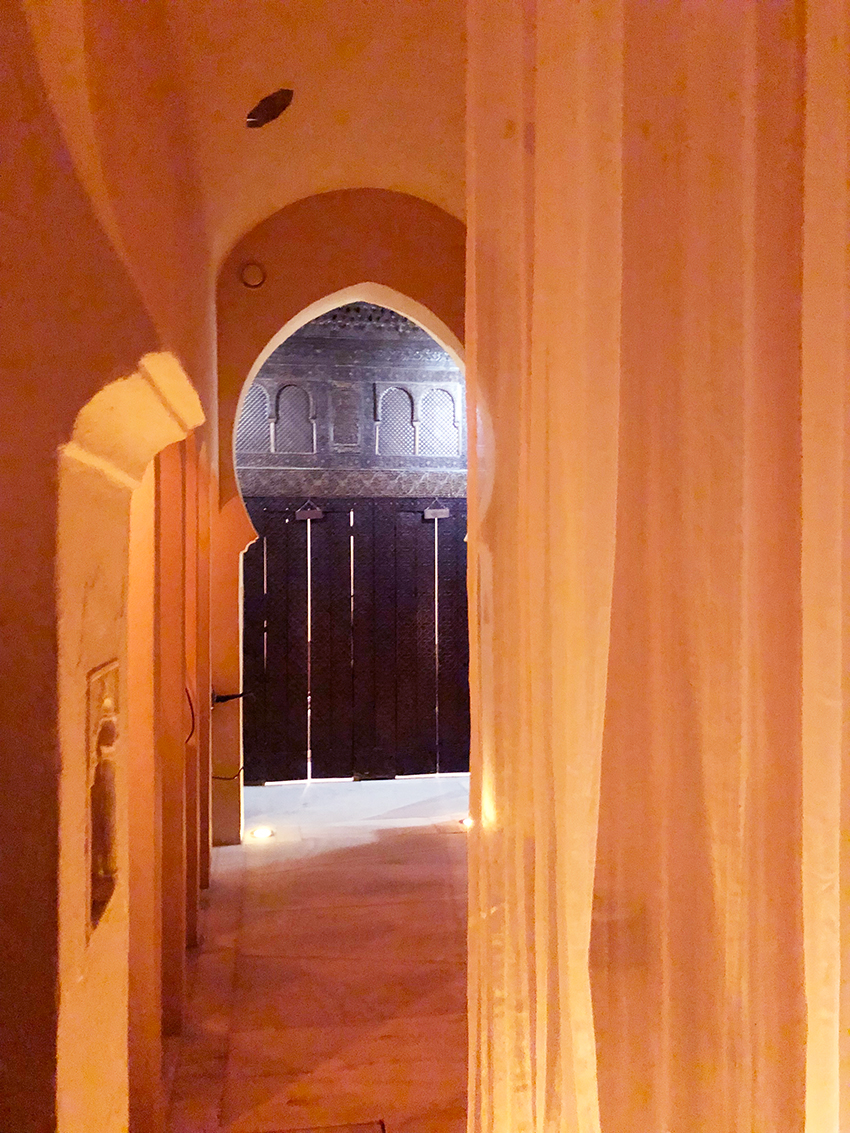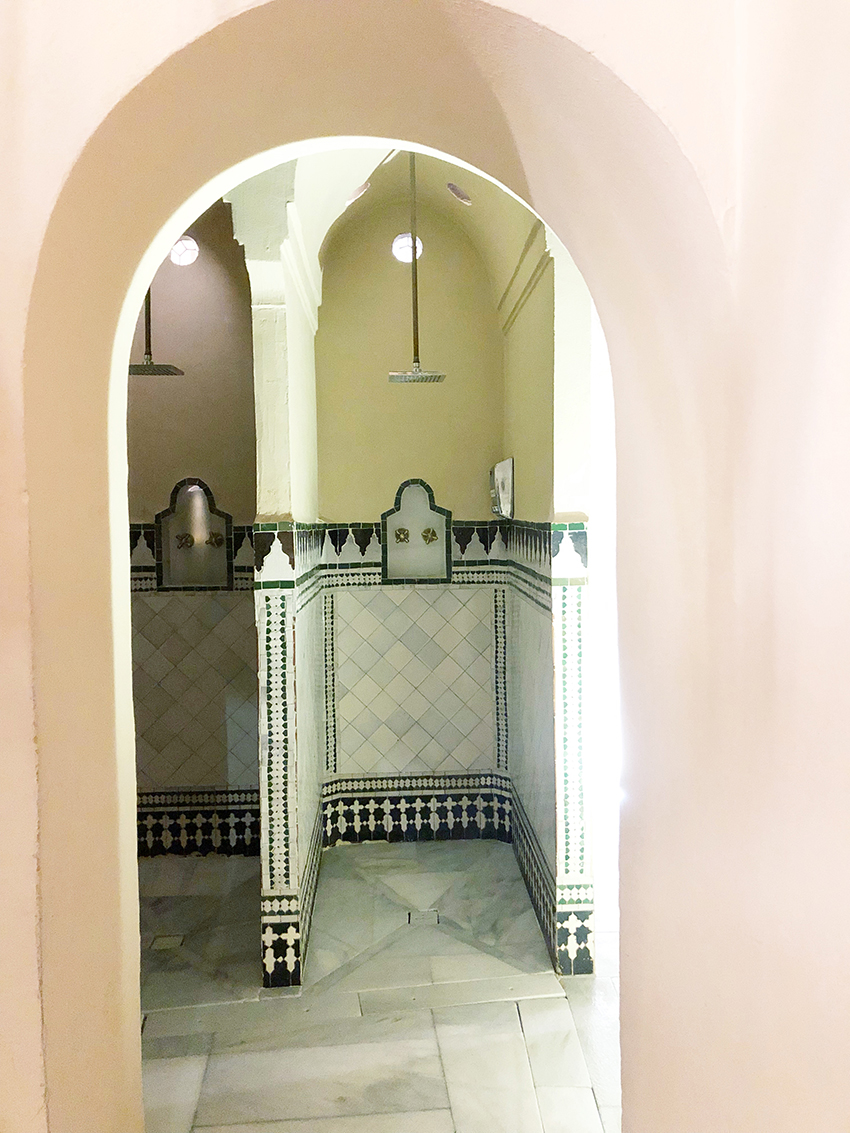 The baths are so relaxing and you move through each candlelit room with its own unique architecture.  This is one of the pricier things we did, but was totally worth it!  (I grabbed this image off their site.)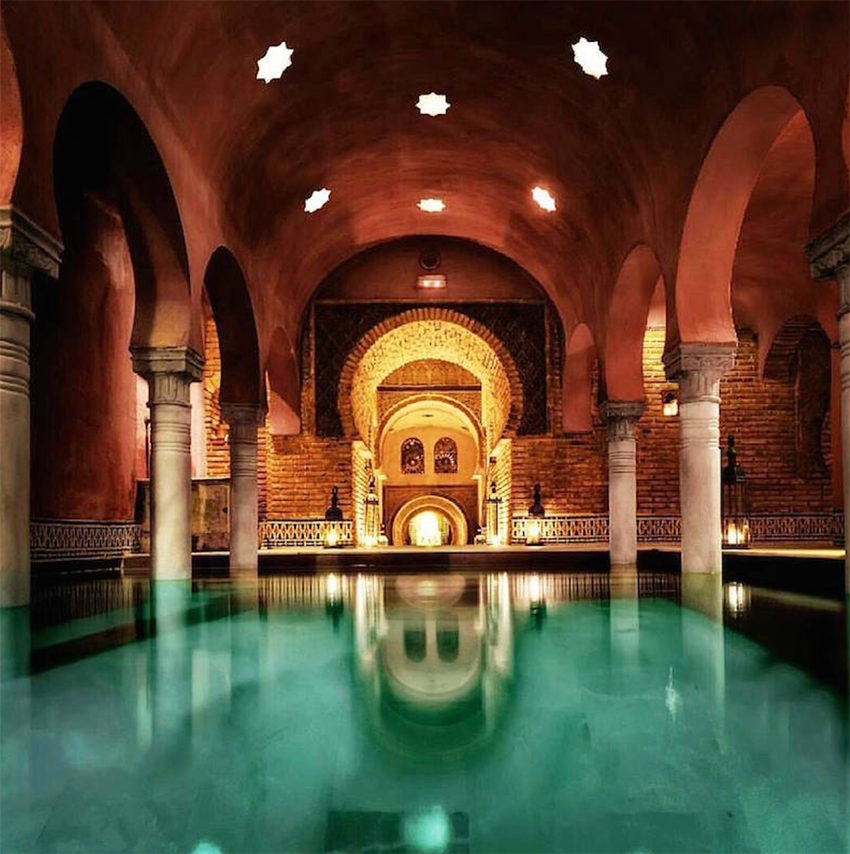 We spent the next morning walking the narrow streets and exploring the Albaycin area while we were waiting for our time at the Alhambra.
IMPORTANT NOTE:  The Alhambra can sell out months in advance, especially during the busy seasons.  We were there in January, but I forgot to buy our tickets in advance (OOPS!!).  There's a work-around for this.
You can buy a Granada City Pass.  This makes the Alhambra a little more expensive than it would be alone, but the City Pass gets you free entrance to just about every other museum and church in Granada.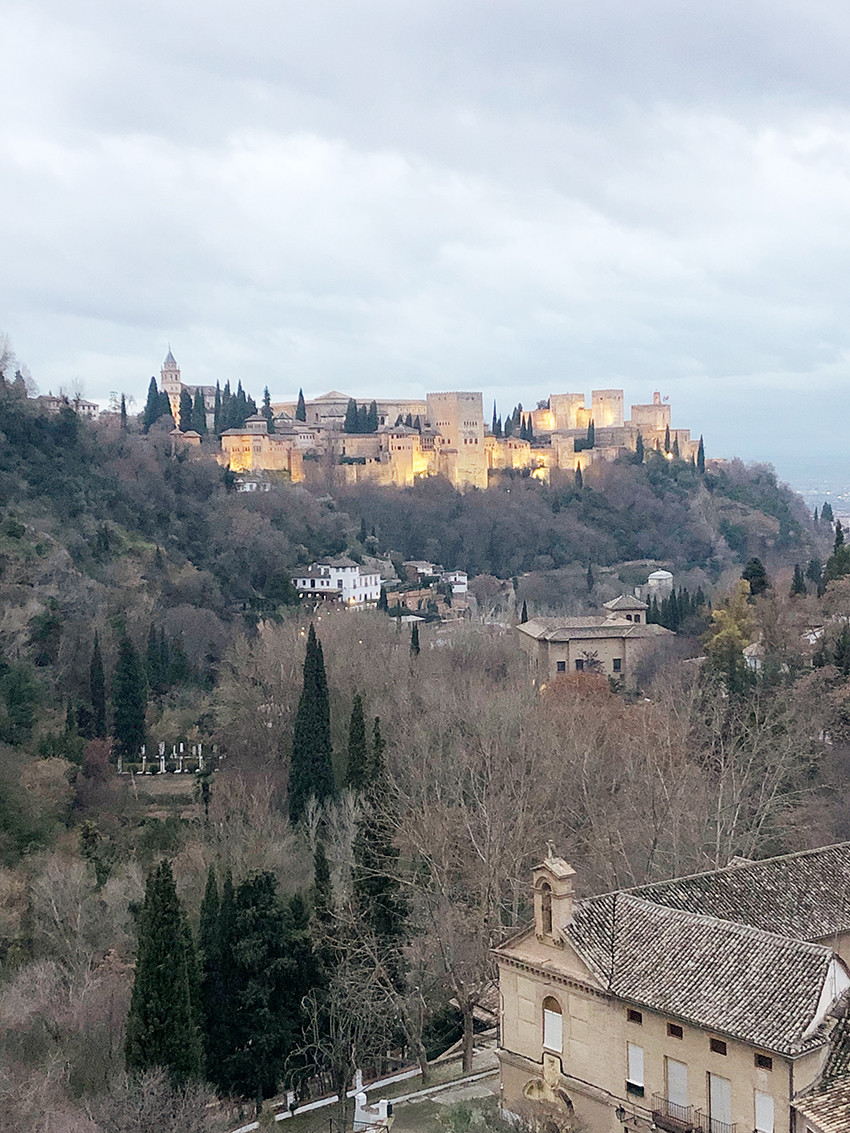 Plan several hours for the Alhambra.  It really is impressive!  There's lots of walking around and everything to see from the intricate details of the Alcazaba to the beautiful Generalife.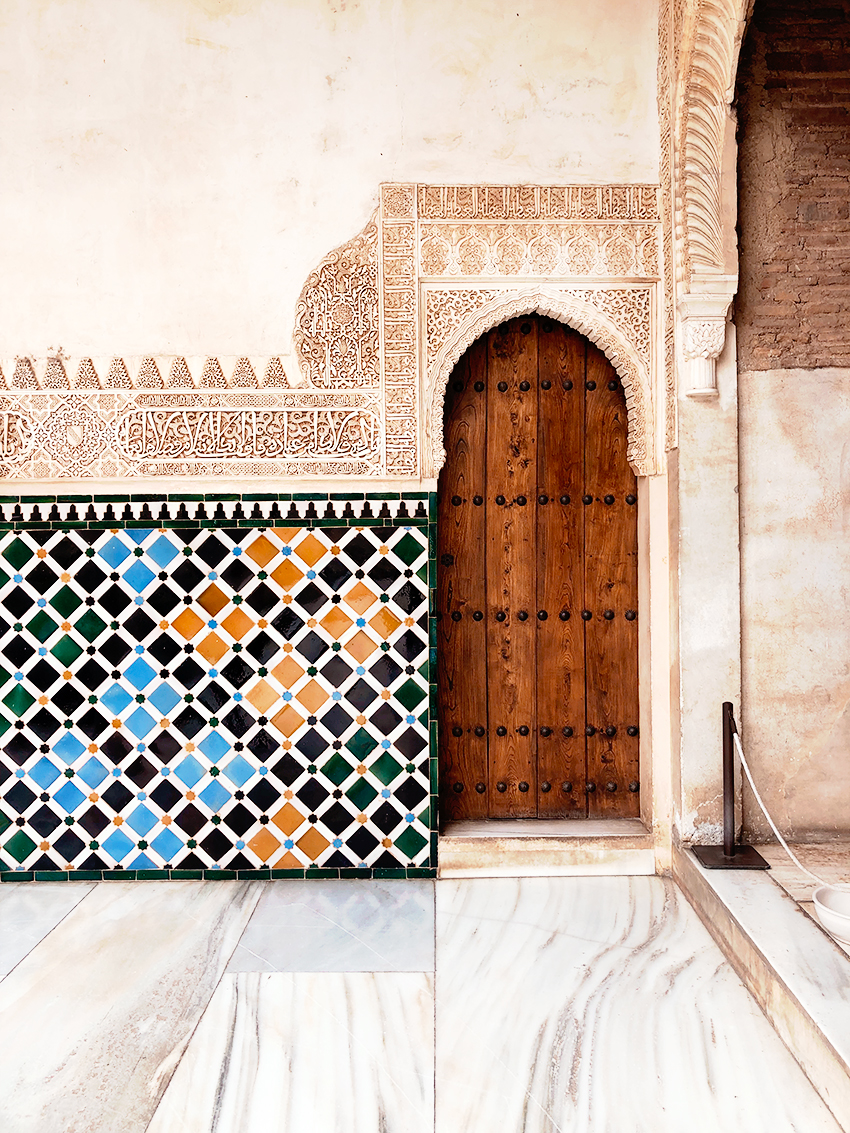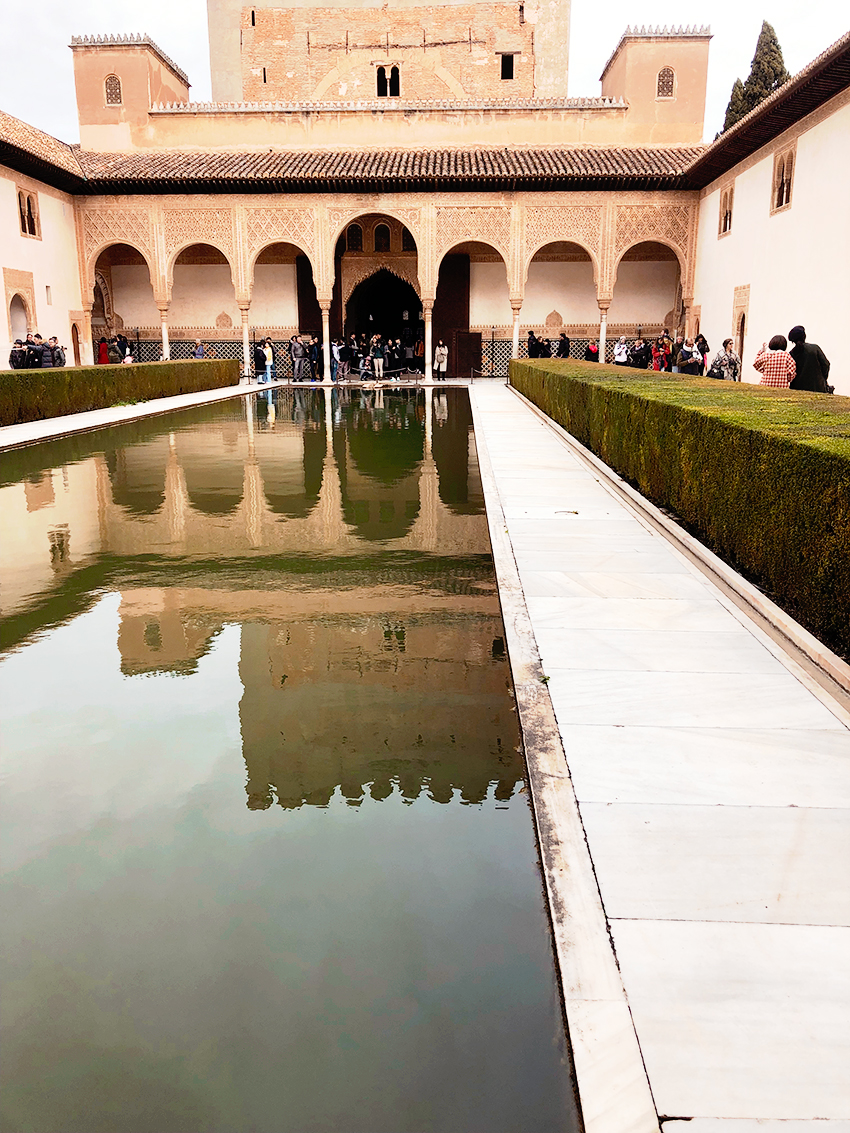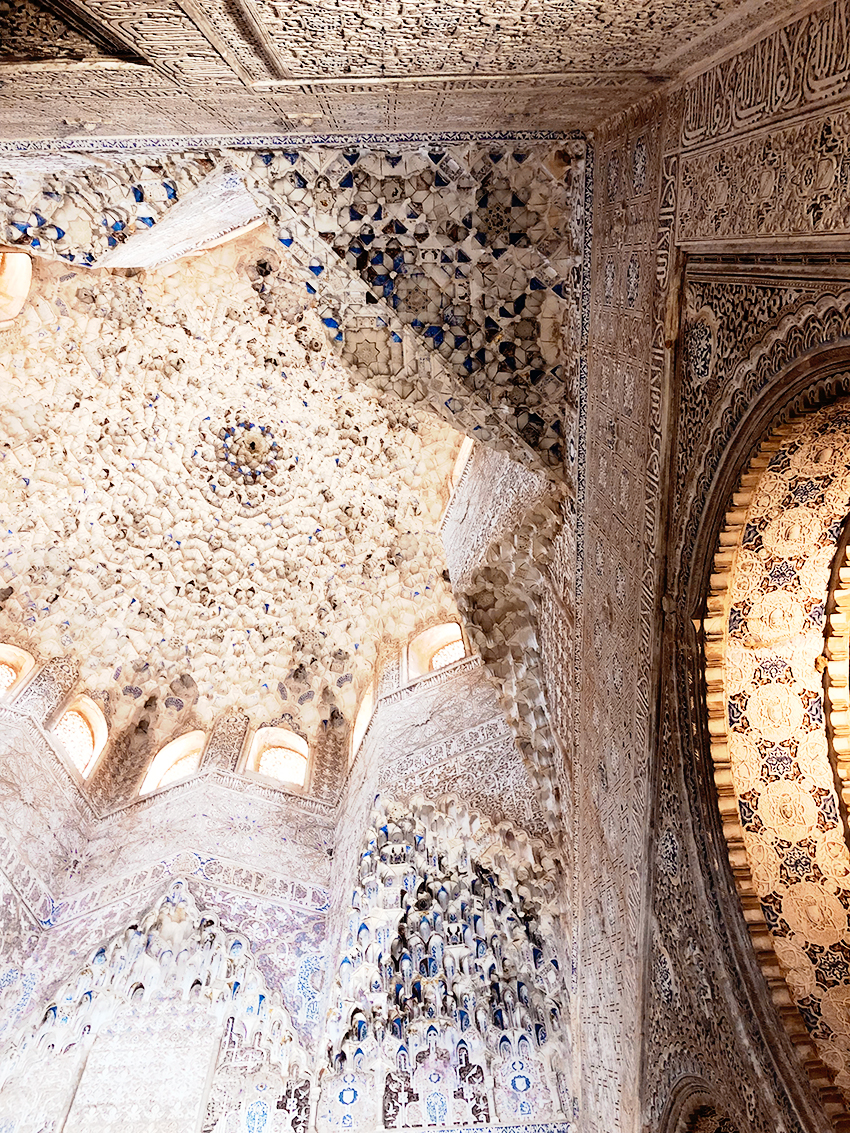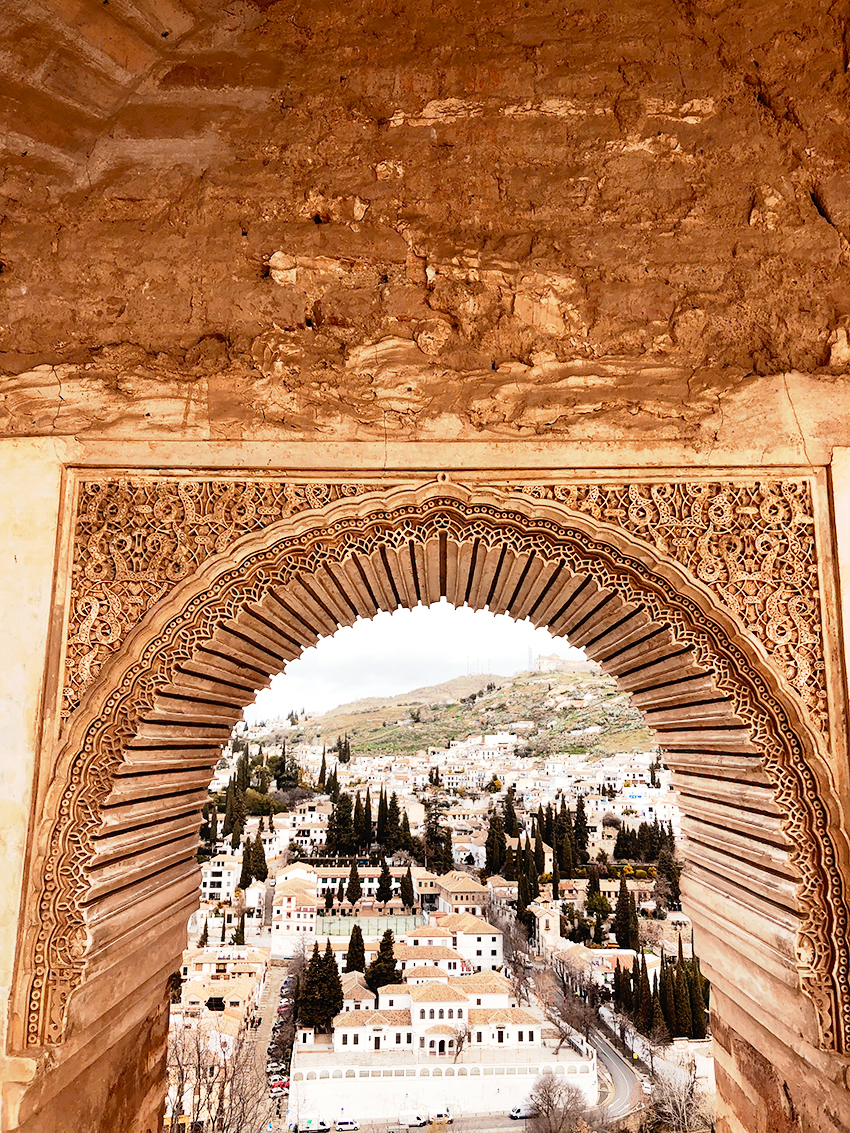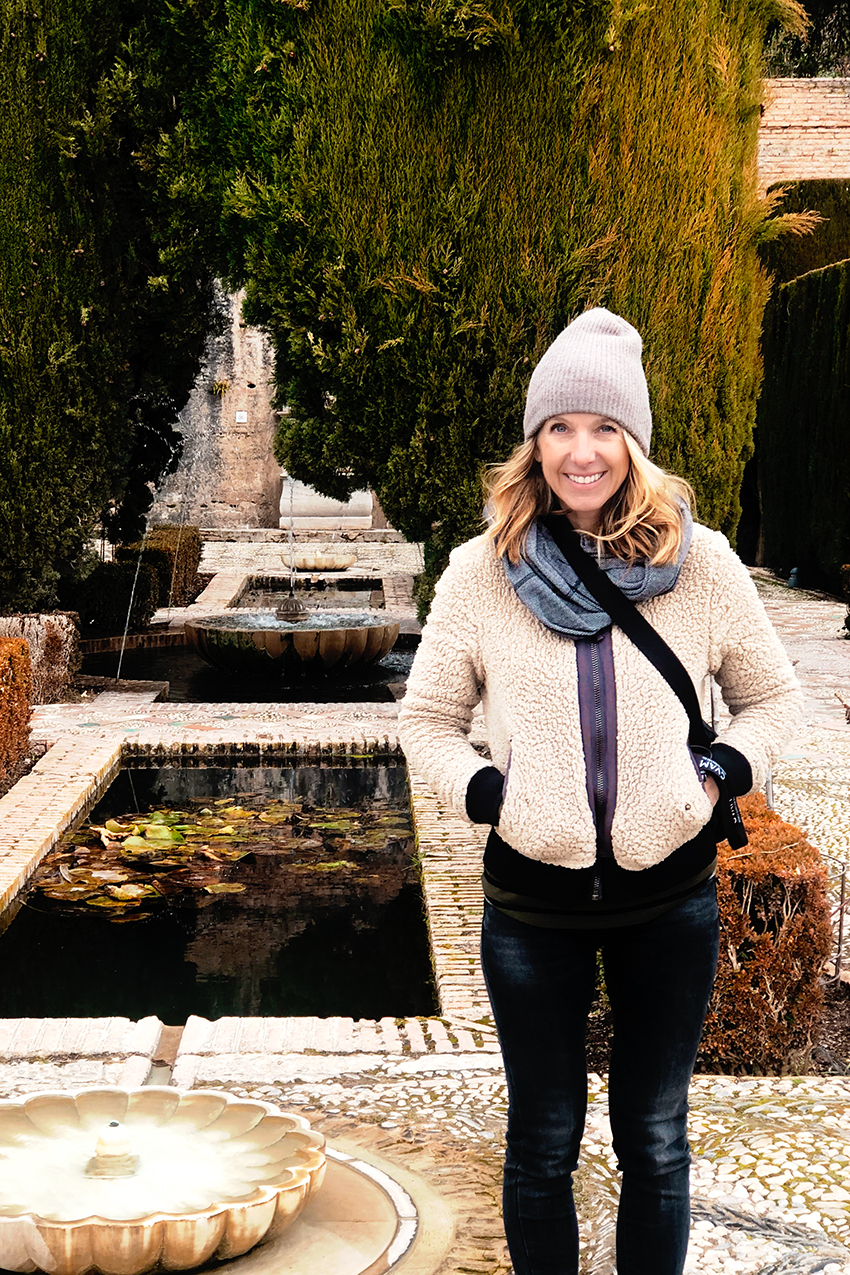 We ended our time at the Alhambra at the Palicios Nazaries with a spectacular view of Granada.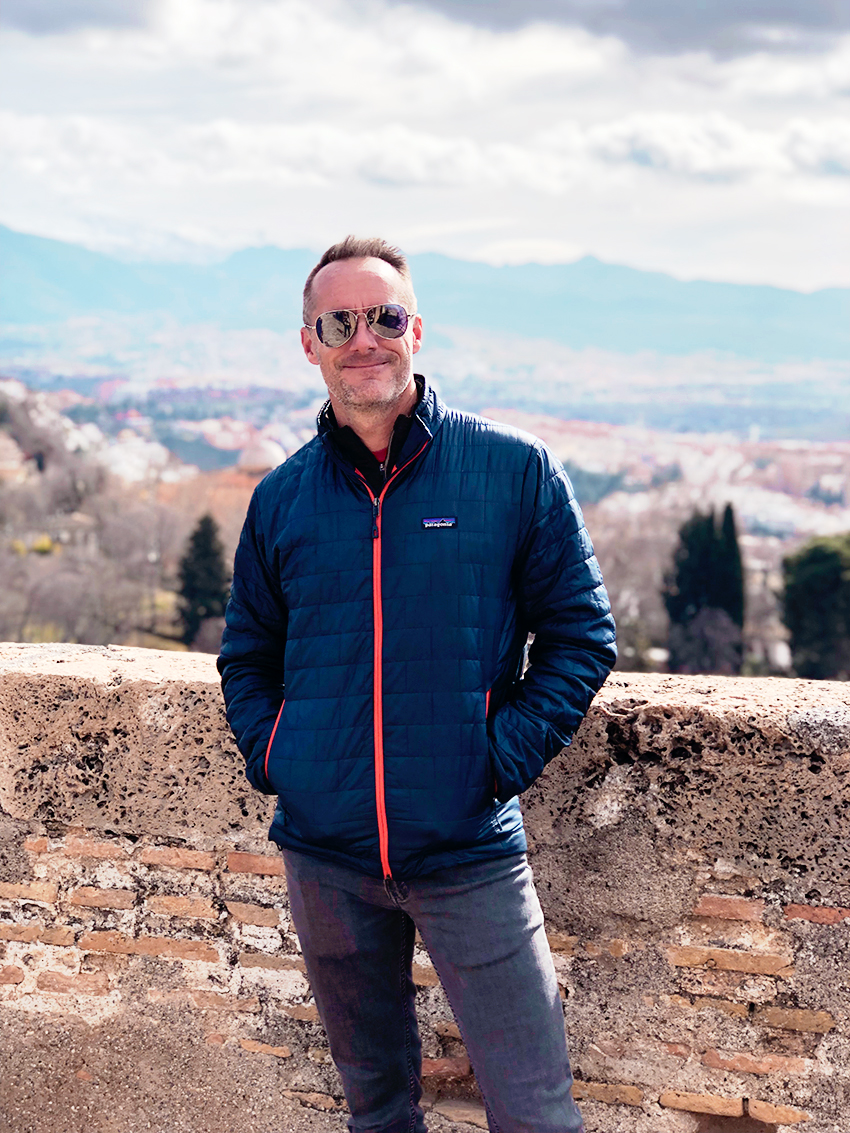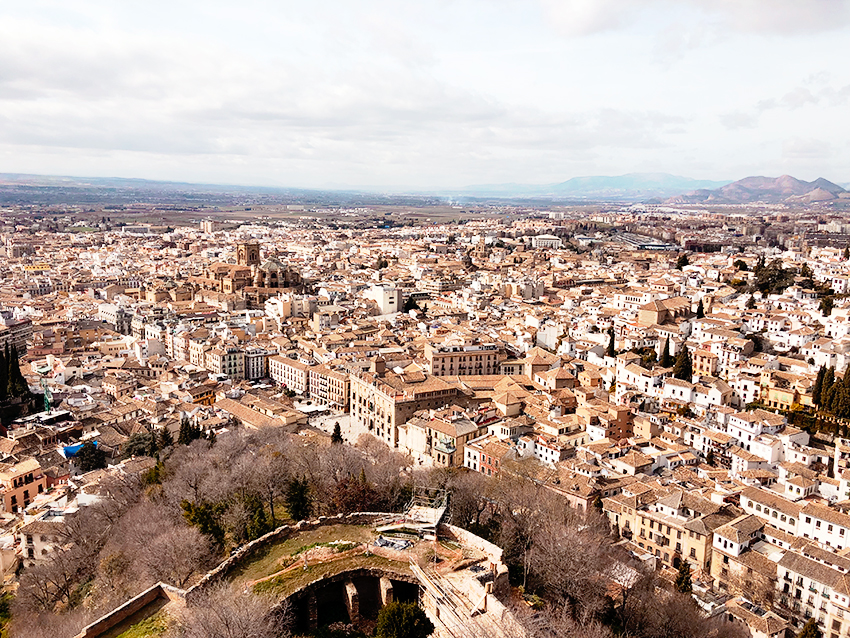 The last day in Granada was spent visiting as many churches and museums as we could!  In between the sites, we'd pop into a local bar for a beer and free tapa.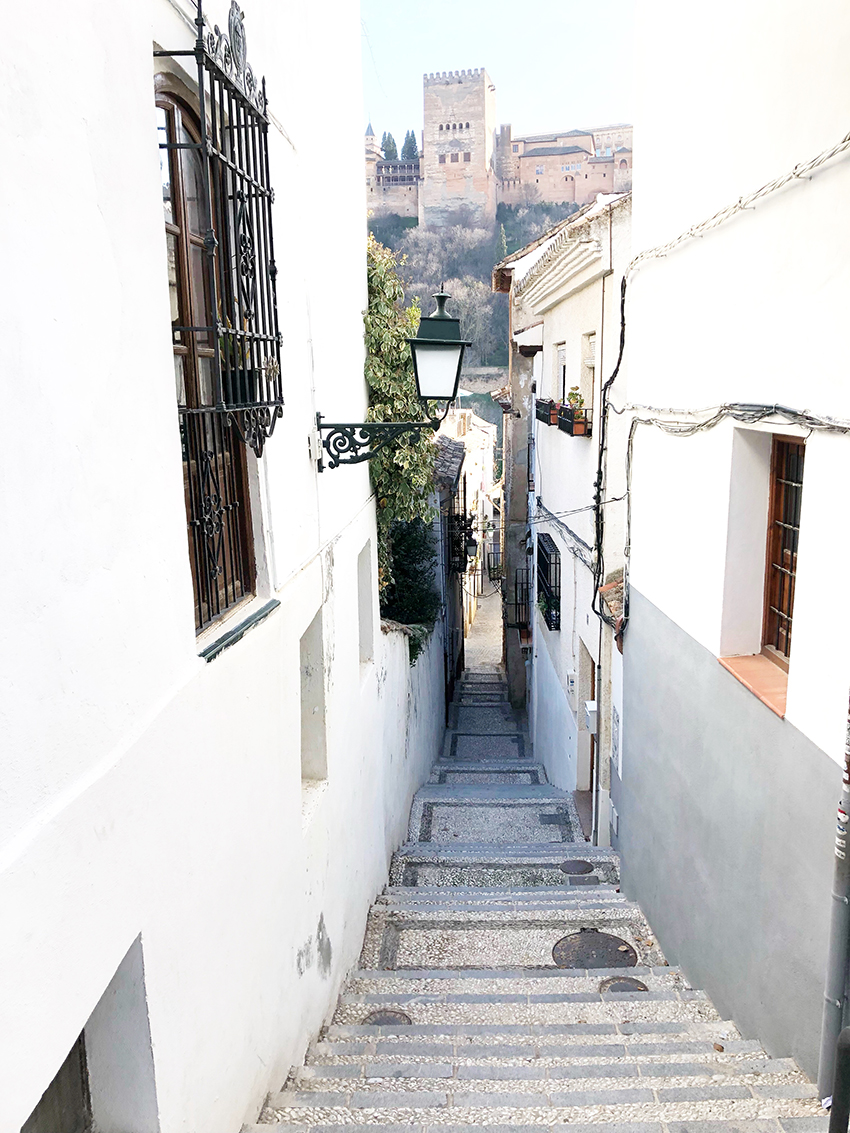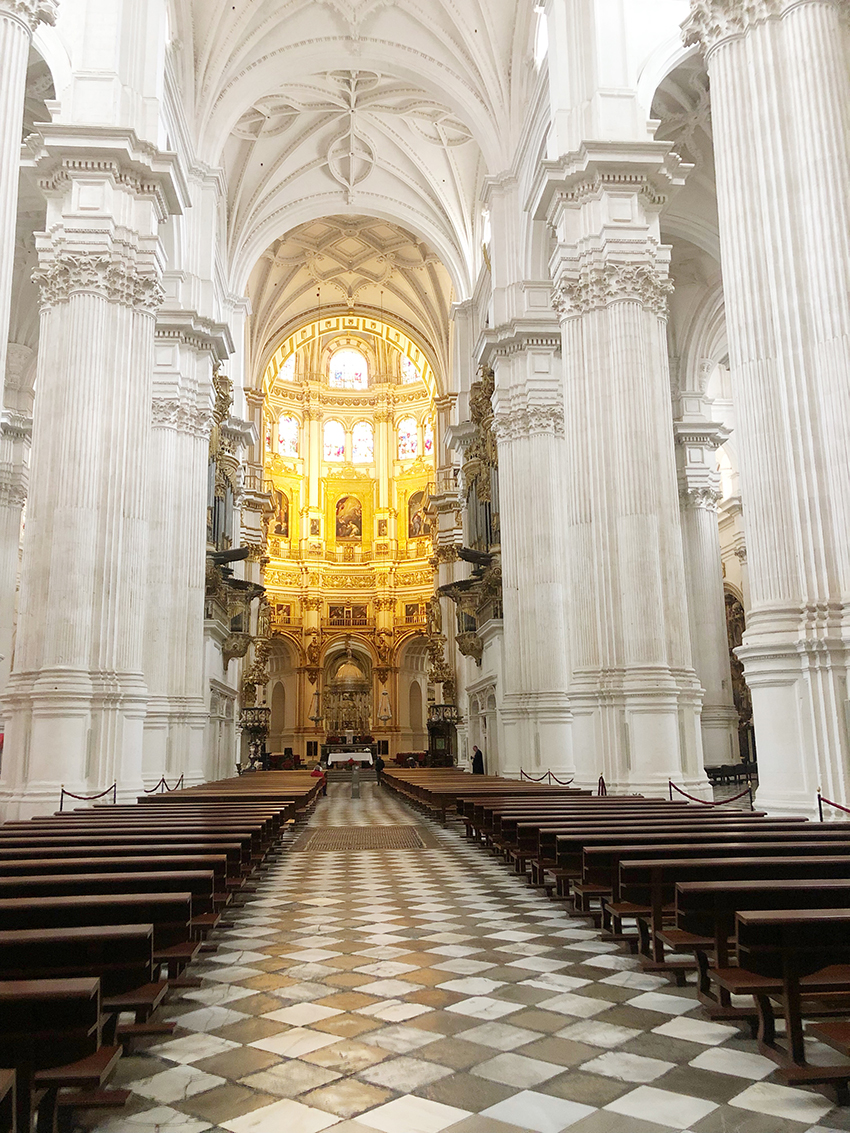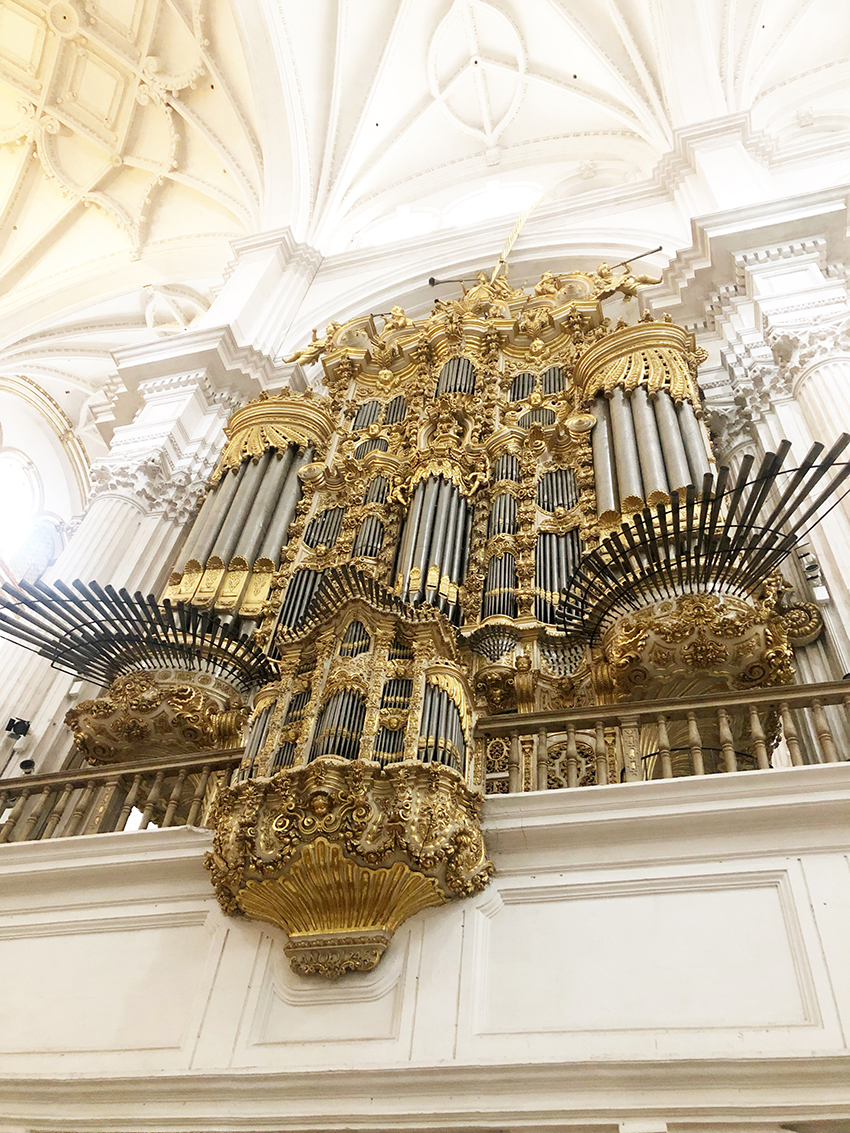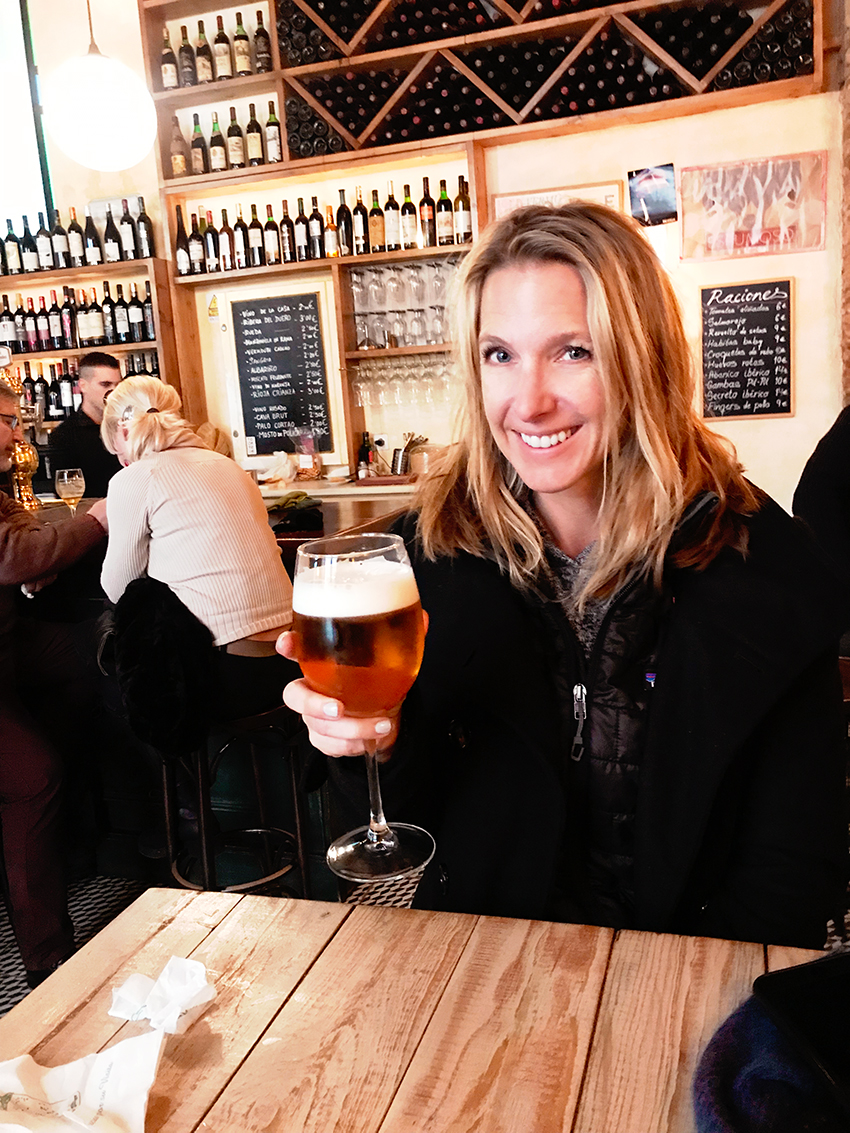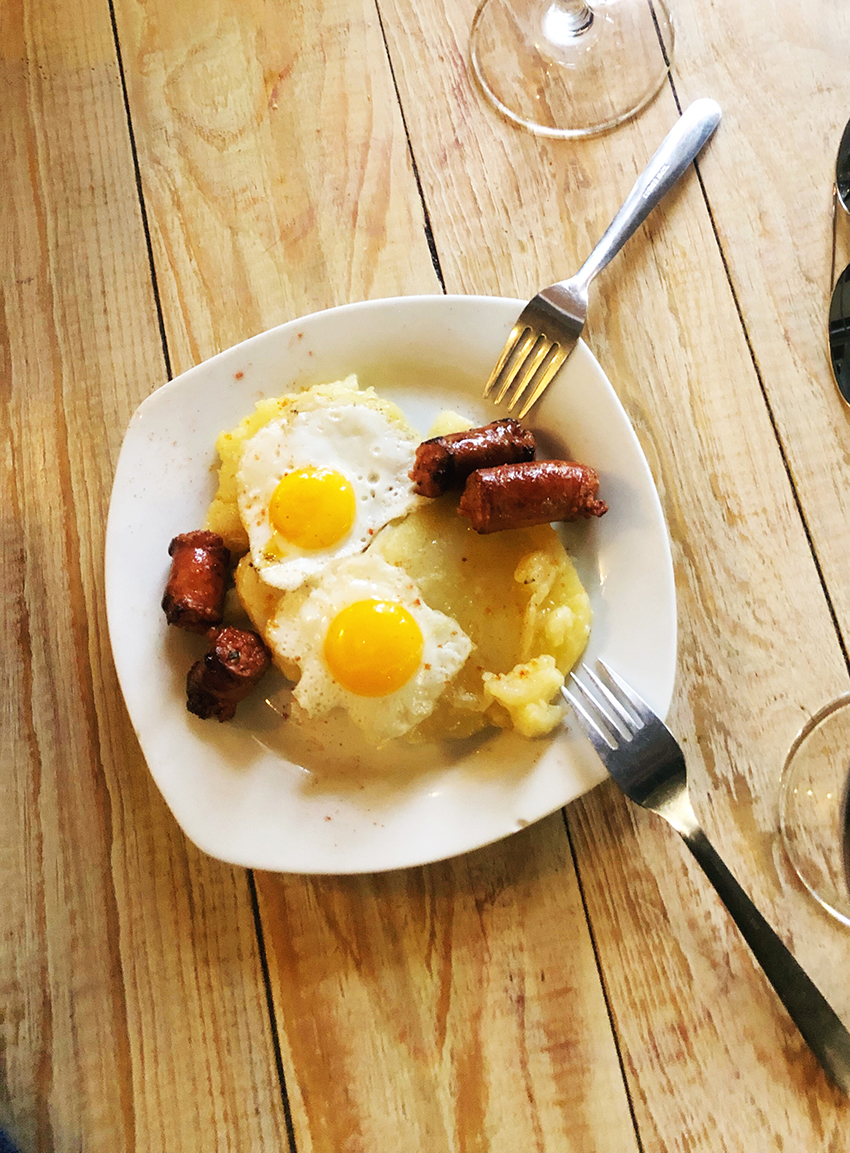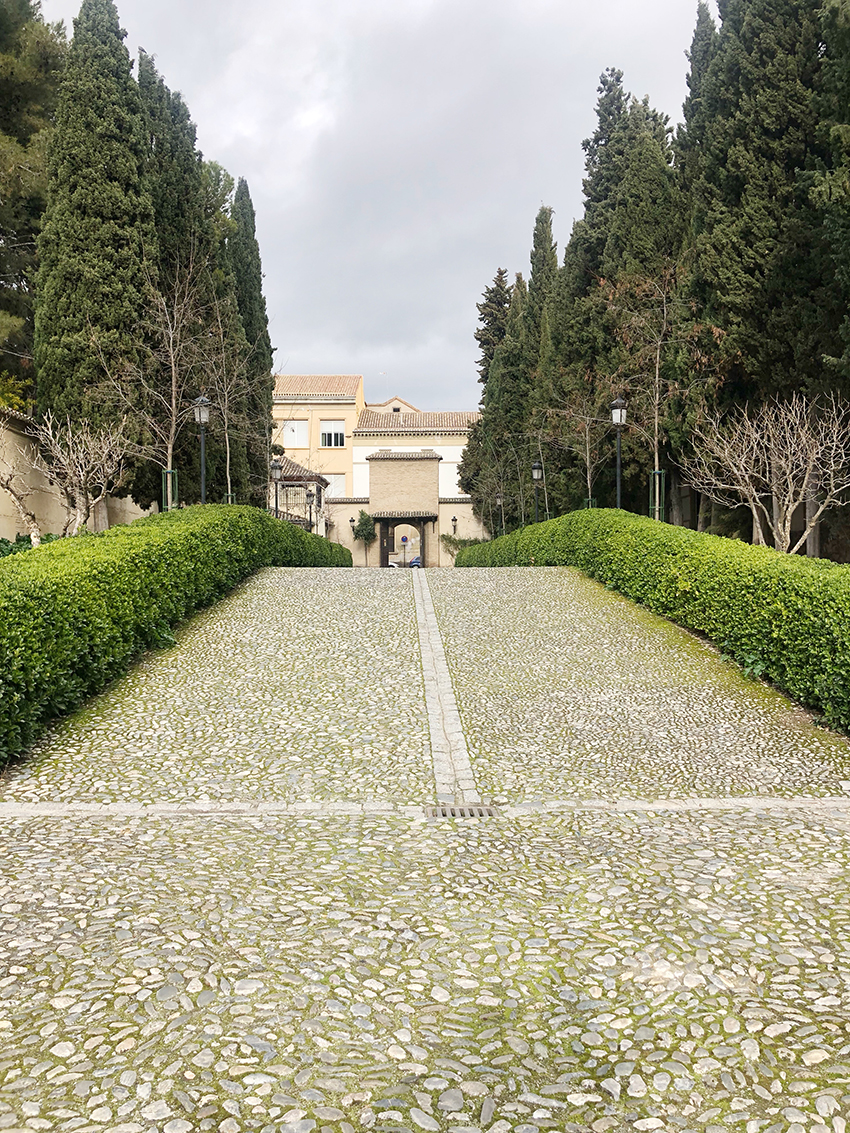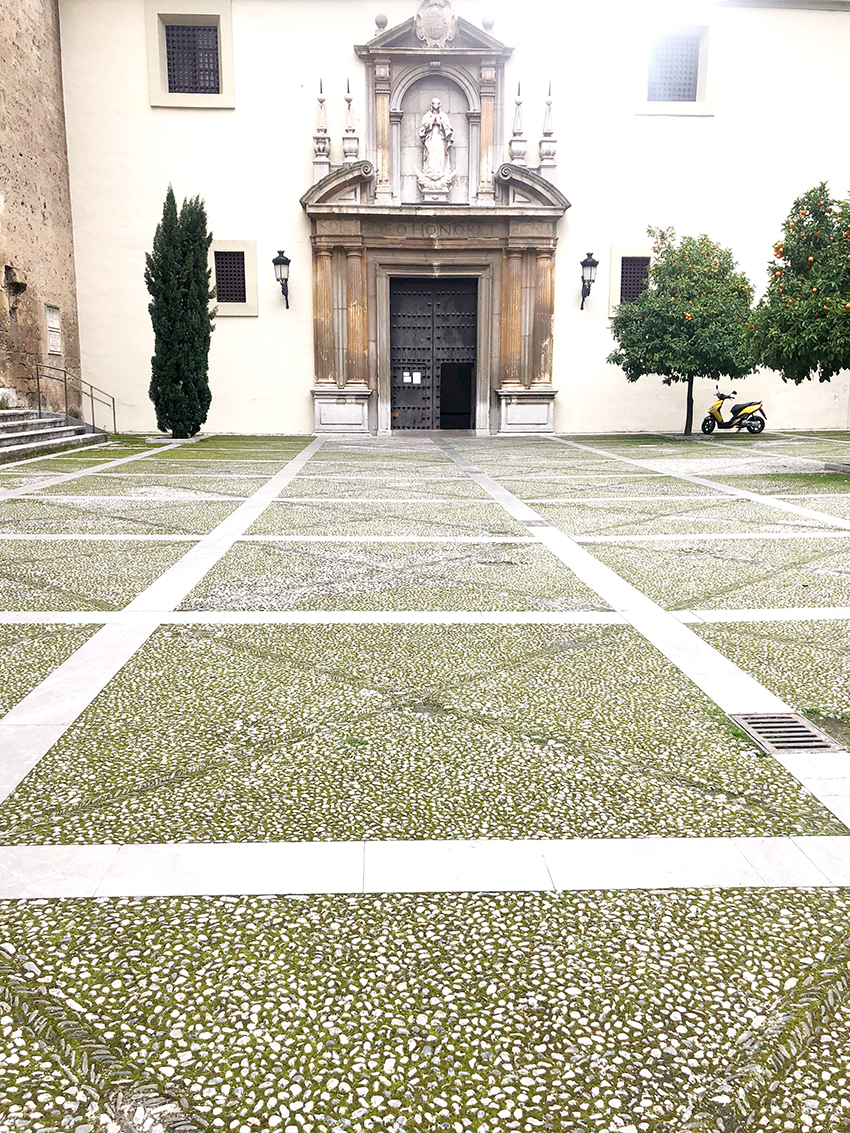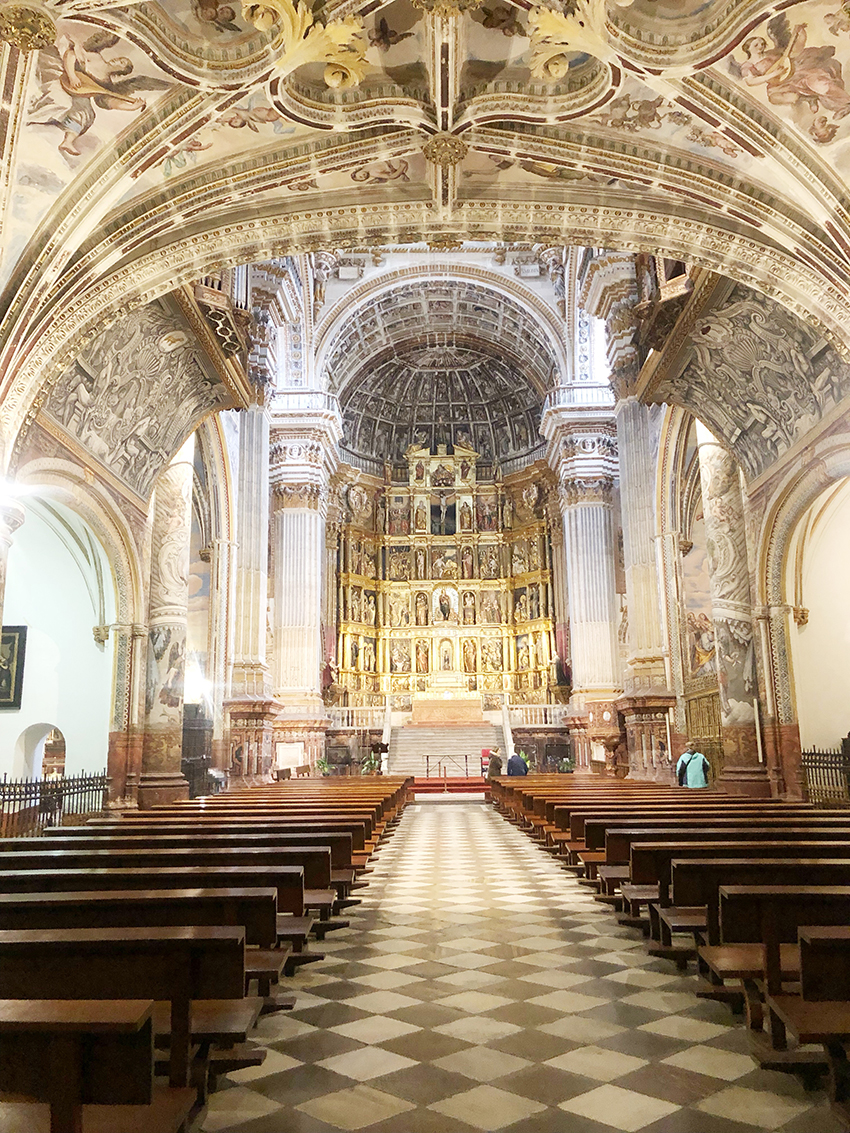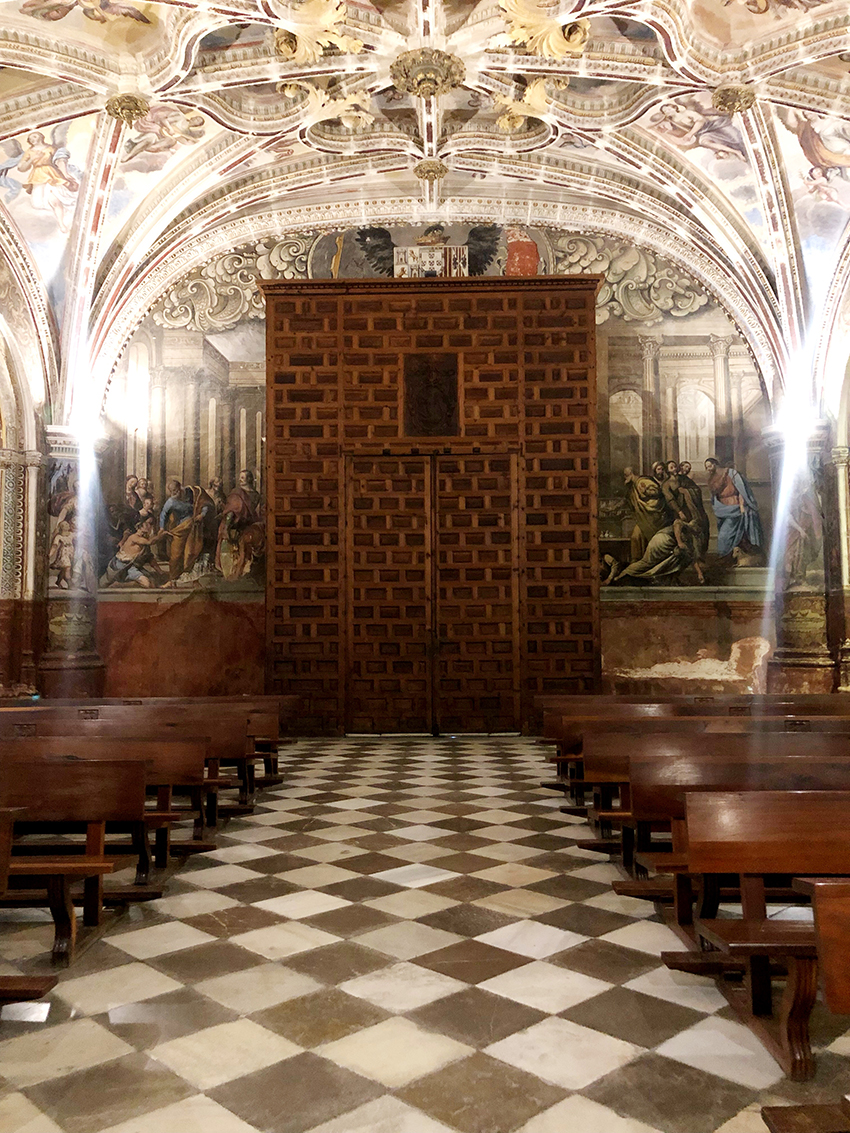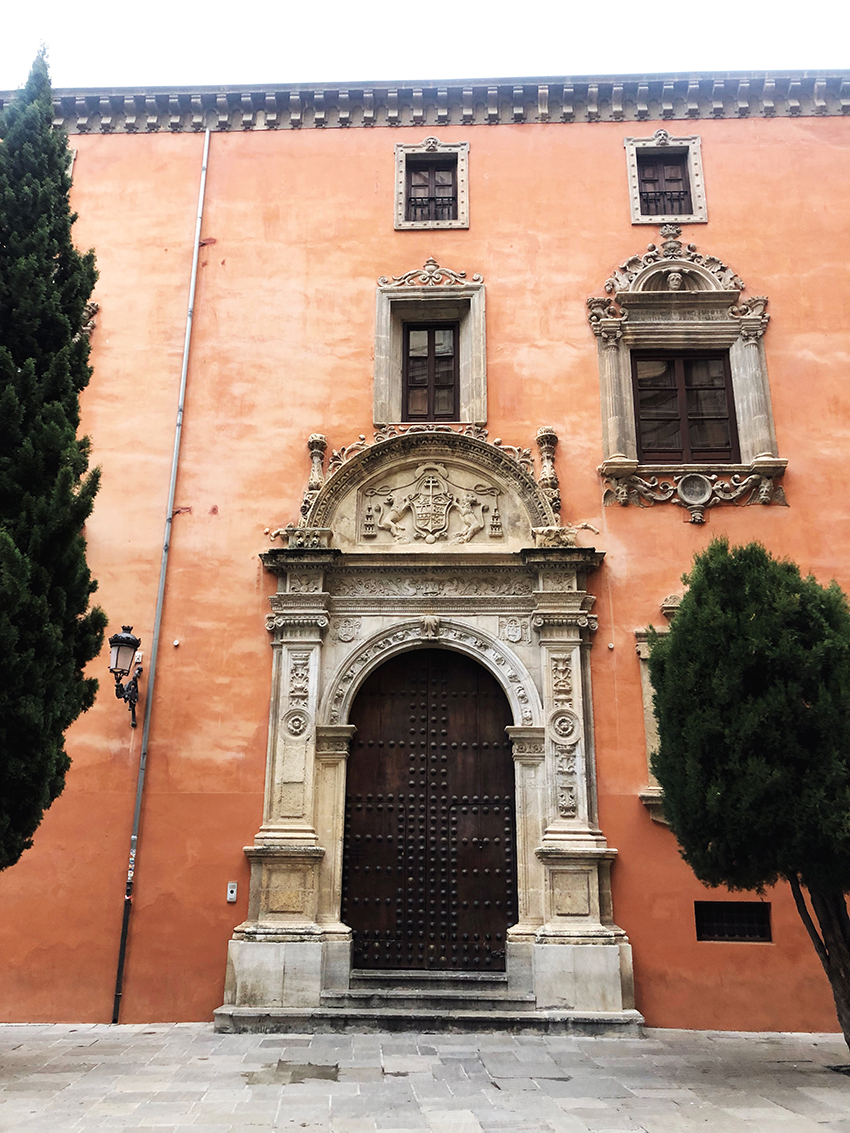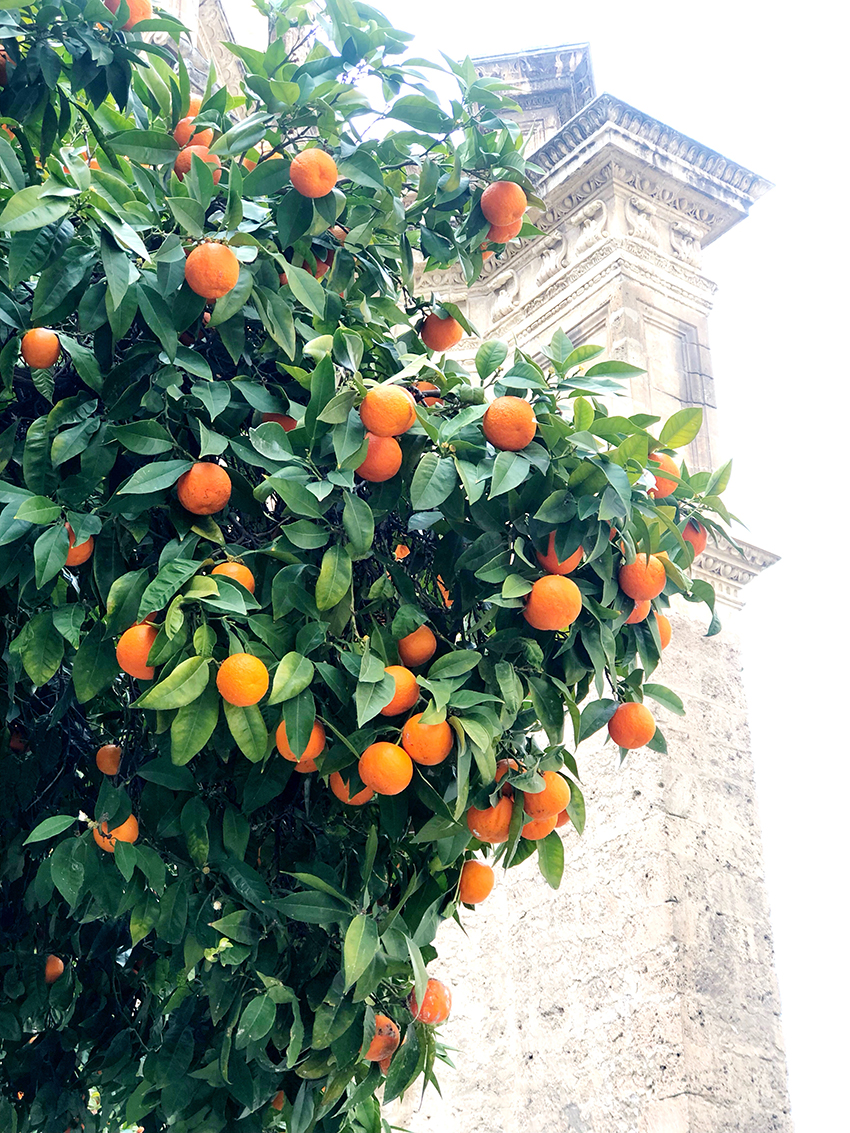 Everyone said seeing a Flamenco dance in the south of Spain was a must!  So, we made a reservation and walked to the Mirador de San Cristobal for a view of sunset.  From there, we walked up through the streets of the Albaicín.  We even stumbled on a glass-walled building where the little girls were practicing flamenco.
Flamenco dancers have lived in the Albaicín caves for generations, so it was really neat to watch the next generation of dancers practicing their craft!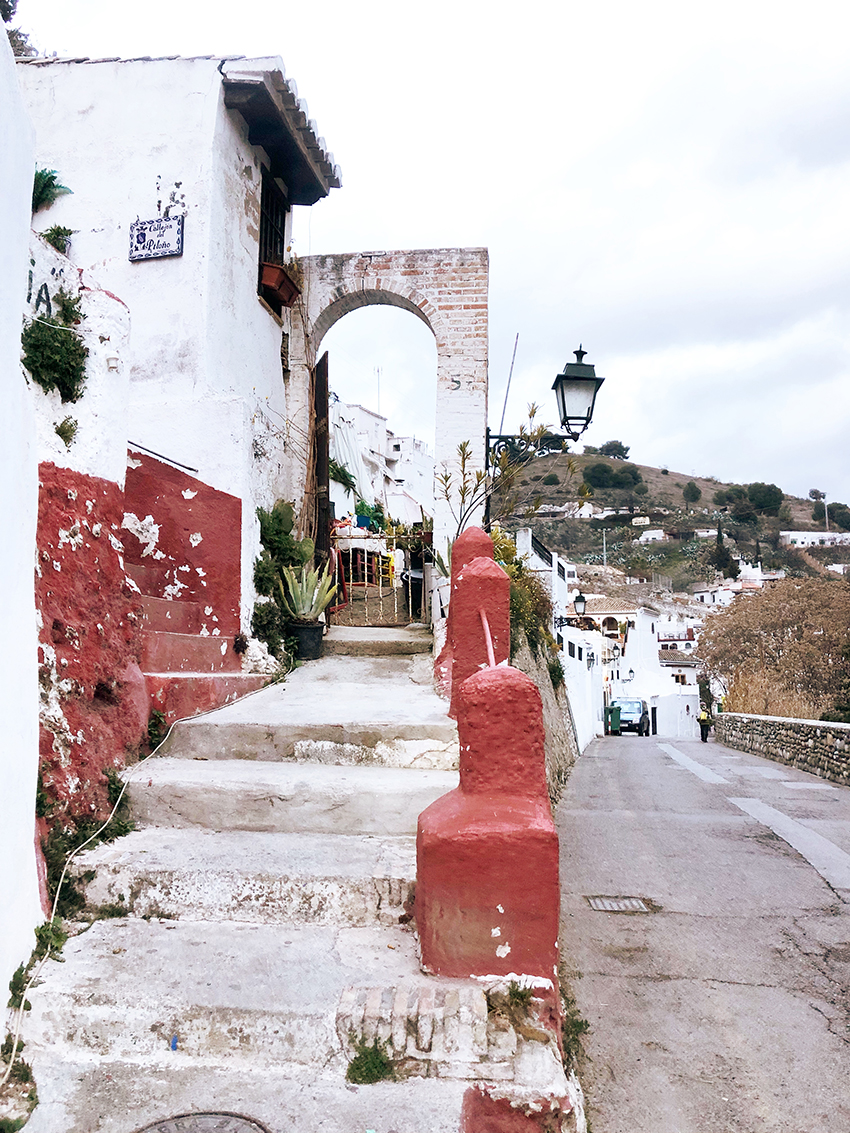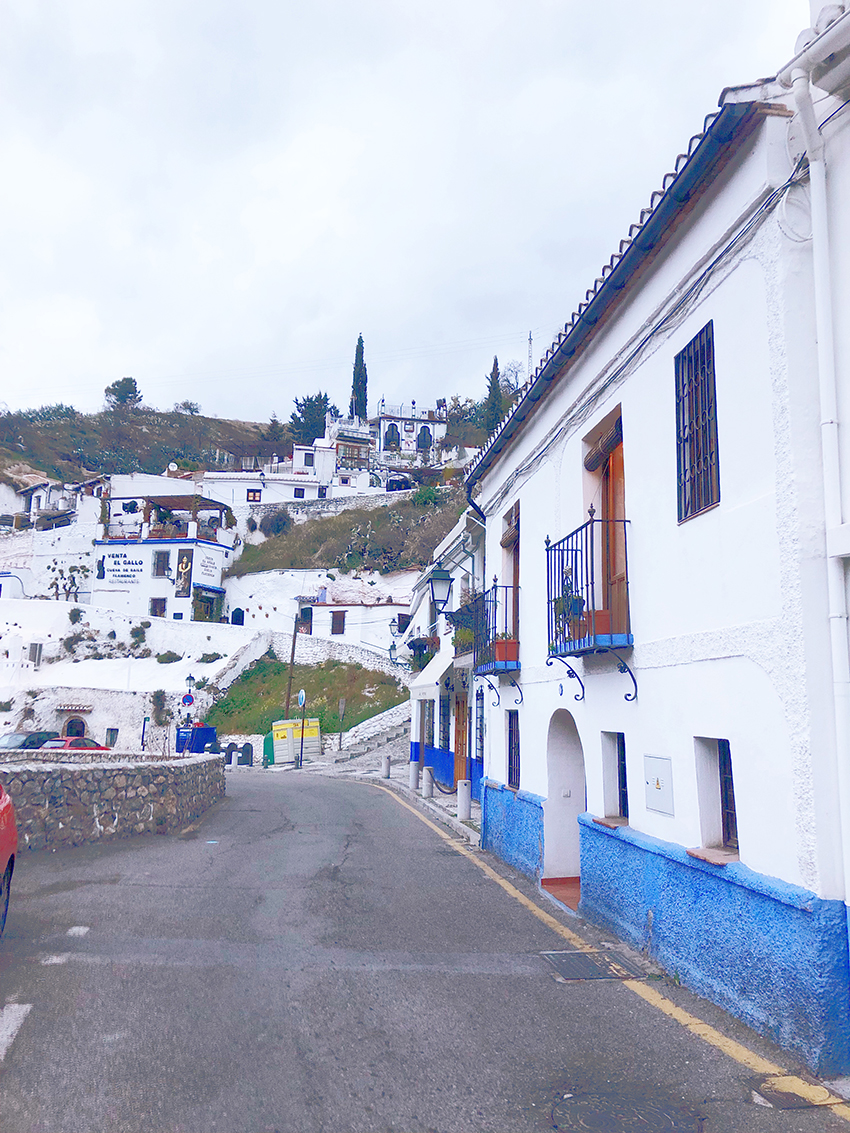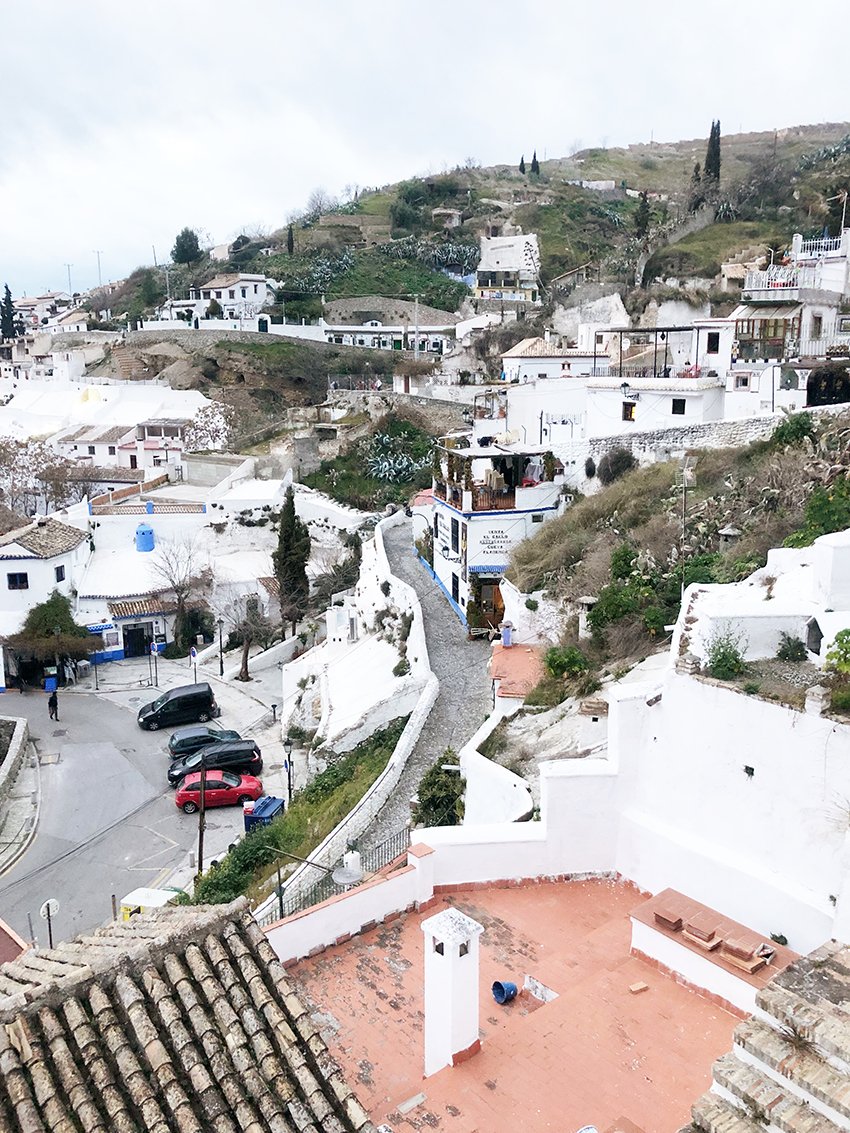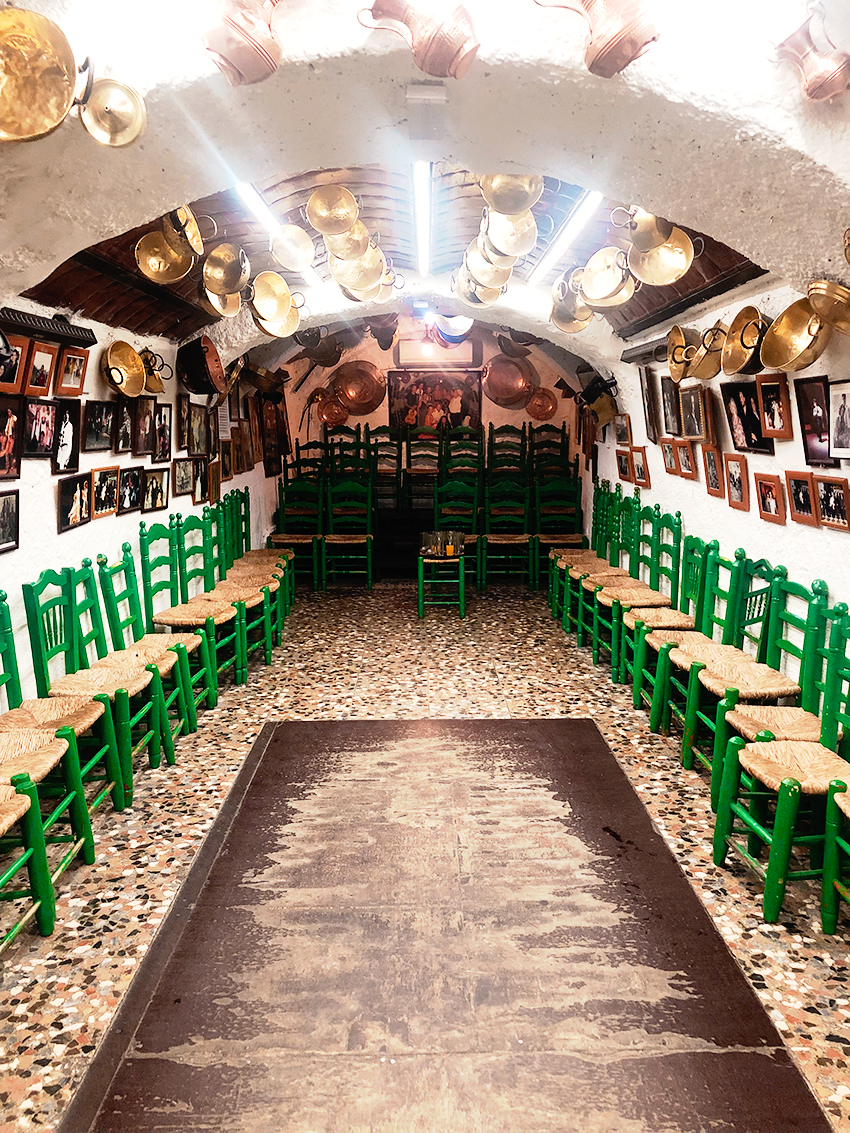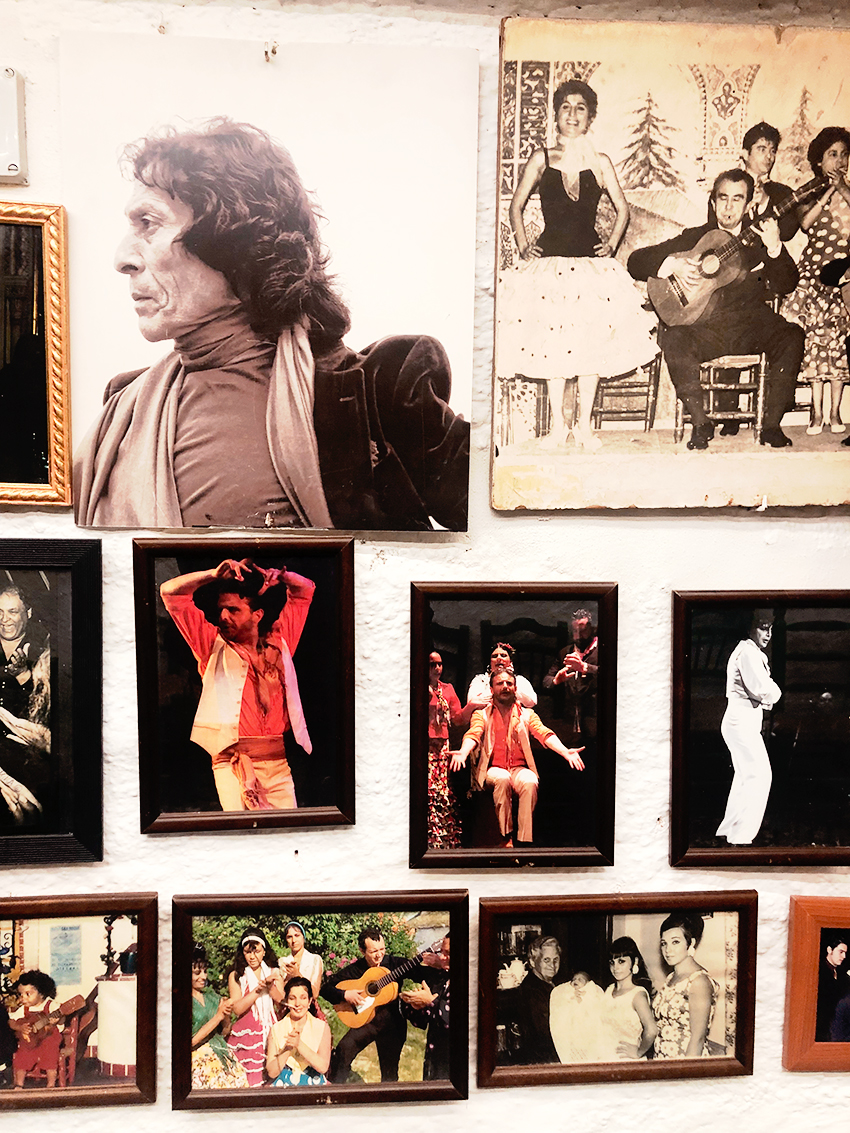 We carried our suitcases back down the narrow streets of Granada…thinking about our 48 hours in this beautiful city!