Sweet and salty is where my tastebuds want to live.  You just can't have one with out the other.  This is the perfect marriage of flavors.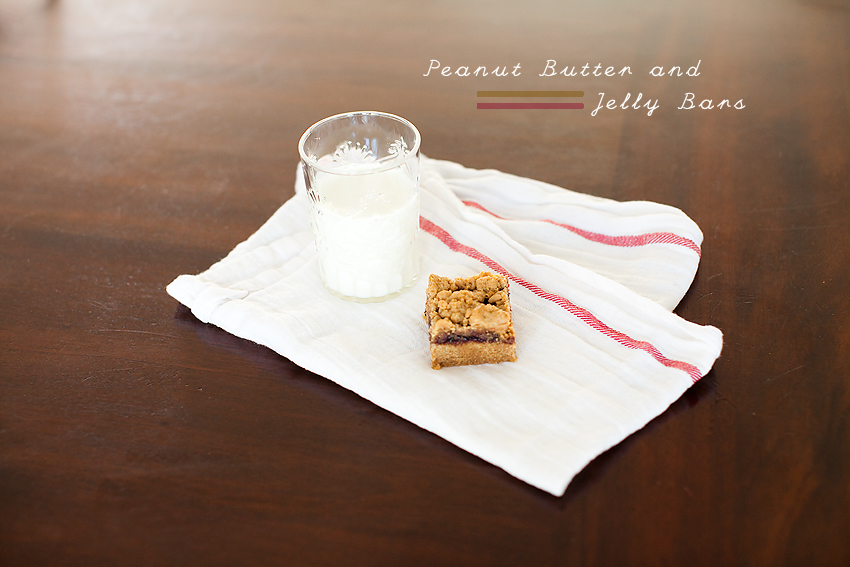 These bars have become a go-to after school snack at our house.  I can make them on Sunday night and they last all week.  They are hearty enough to fill up bellies and the flavors are basic enough that everyone loves them!  Of course, you should never serve these without a glass of milk.  Like, ever.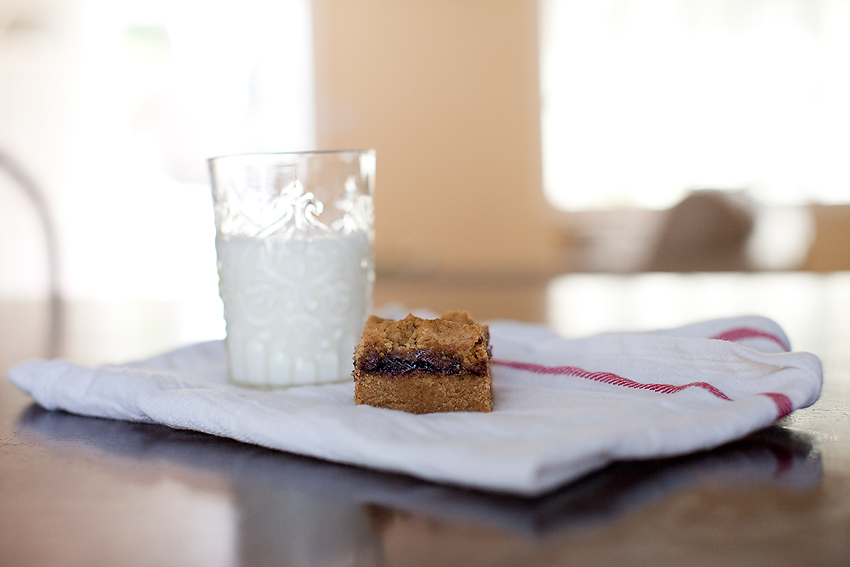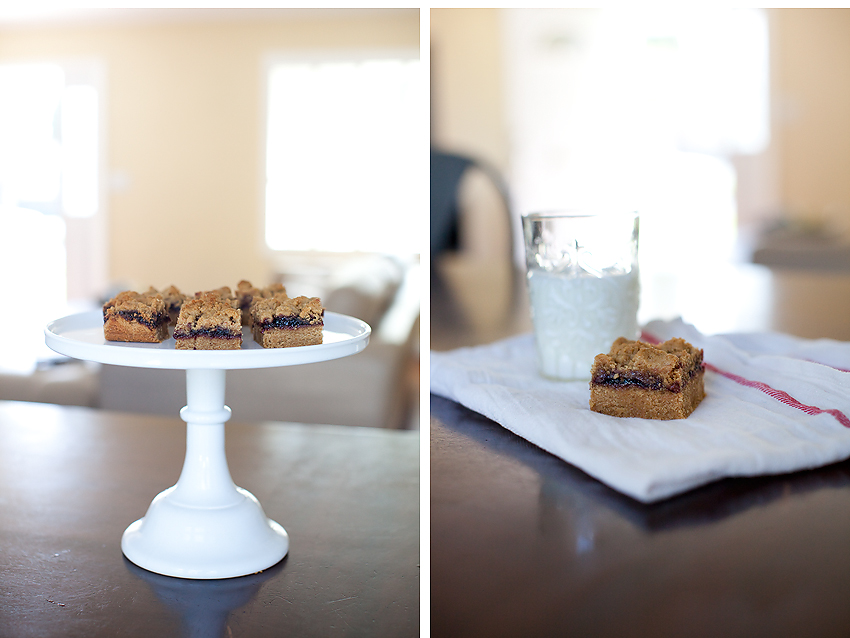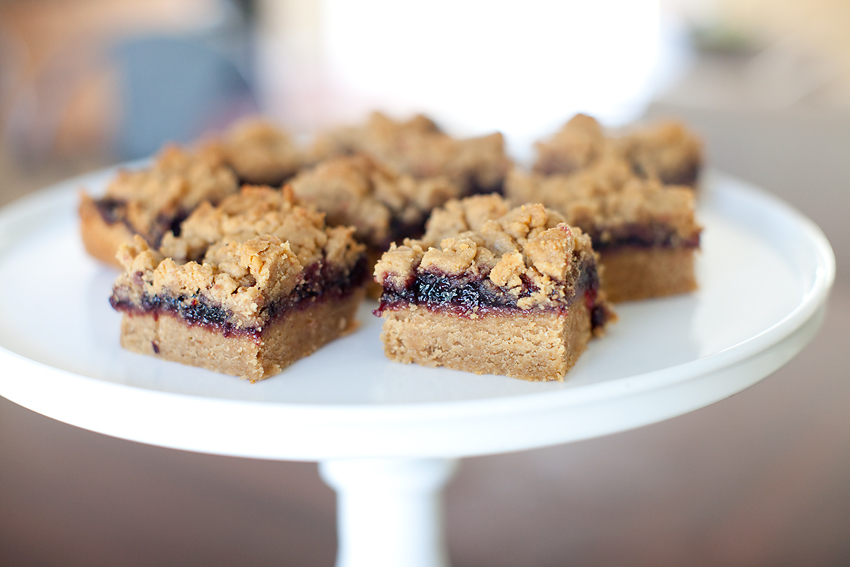 I found the recipe while googling images for peanut butter and jelly bars.  I love that it calls for soft white flour.  I feel like it kind of balances out all that butter.  My mother-in-law gives me freshly ground soft white flour (lucky!) but if you don't have an awesome mother-in-law, you can either buy it here or use all-purpose flour.
1 c (2 sticks) butter, room temperature
1 1/2 c sugar
2 eggs
2 1/2 c peanut butter
3 c soft white whole wheat flour
1 1/2 tsp salt
1 tsp baking powder
1 tsp vanilla extract
1 1/2 c strawberry jam (another flavor is just fine)
2/3 c salted peanuts, roughly chopped (optional, we didn't use these)
Directions:  Preheat the oven to 350 degrees.  Grease a 9×13 pan, then line with parchment paper.  Grease and flour the parchment paper, set aside.  Cream together the butter and sugar on medium-high speed until light and fluffy, about 2 minutes.  Gradually add the eggs and peanut butter; beat until combined, about 2 minutes.  Gradually add the dry ingredients to the bowl of the mixer on low.  Add the vanilla extract.  Spread two-thirds of the dough into the 9×13.  Spread the jam on top of the peanut butter dough.  Then sprinkle the remainder of the dough over the jam.
The recipe I found on Joseph's Grainery (copied and pasted here) didn't have a baking time.  I have found that 45-50 minutes at 350 degrees was about right.  It was slightly browned on the top and not dried out in the middle.
Here's what it looks like when you take it out of the 9×13 pan lined with parchment paper.  A big hunk of yummy!