We live in anticipation.  Pumpkin spice lattes start arriving at Starbucks, Halloween decorations sit on all the end caps and Anthropologie is showing us the coziest sweaters.  When is it going to get cold?  Or at least chilly?  Okay, anything other than sweltering will do.
I'm trying to channel fall with my cooking.  Yesterday I made a stew and last week this butternut ravioli hit our table.  Butternut squash is one of my favorite seasonal foods.  It can be dressed up or down.  It goes sweet or savory.  It's just the best.  I've cooked with the squash before, but I hadn't incorporated it into pasta yet.  Turns out sage is a good compliment for our humble squash.  Also, sage cooked in lots of butter until crispy is pretty much heaven.  I found this recipe online and I was ready to go!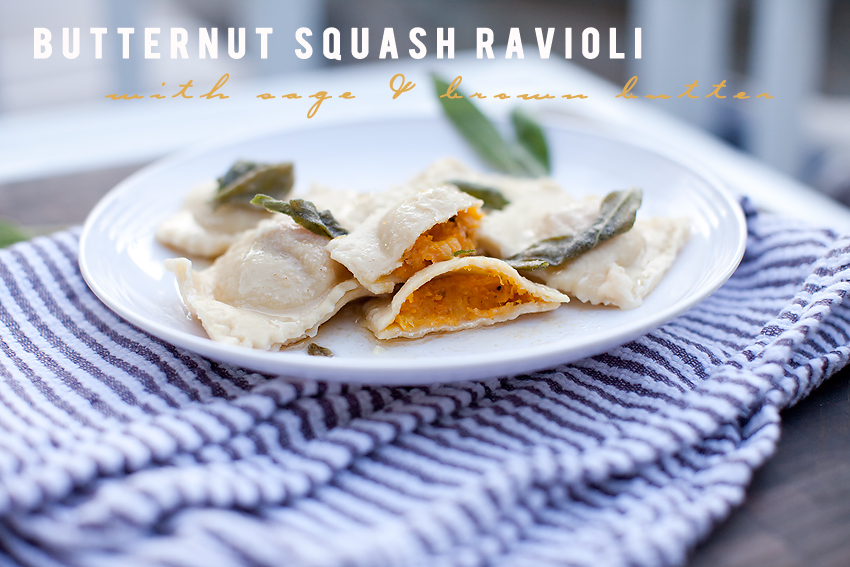 I made the pasta for this recipe, but you can just as easily buy sheets of pasta.  It was the first time I had made pasta from scratch.  In the past, I had used the pasta mix from Williams-Sonoma.  Cheater, cheater pumpkin butternut squash eater.
Here's how it all goes down…2 cups of flour and 3 eggs go on to the cutting board.  Make a well for your eggs.  It's less messy.  Use a fork to slowly incorporate it together and then start kneading it until it looks like this.  At this point, you need to let it rest for 20 minutes and then it will be ready to be rolled.  I did it by hand and I would not recommend it.  It was an arm work out to say the least.  And I never got it very thin.  I mean no one complained about my thicker pasta 🙂 but thinner would have been better.  So, if you have a pasta roller, use it!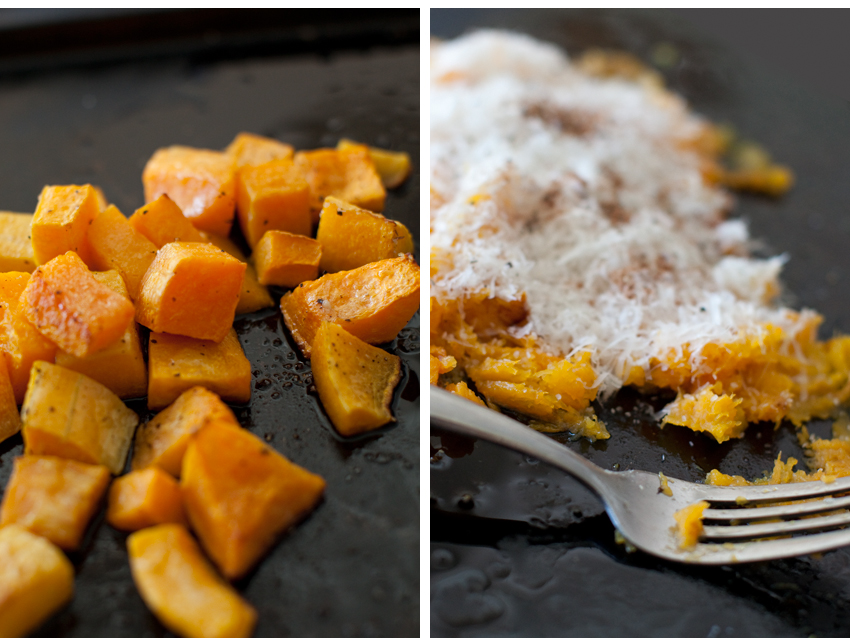 After making my pasta, I started the filling.  It was so easy!  Chopped butternut squash can be purchased at Trader Joe's, so make your life easier and buy it pre-cut.  I also made my life easier by mixing in the other ingredients right on the baking sheet.  One less dish to wash!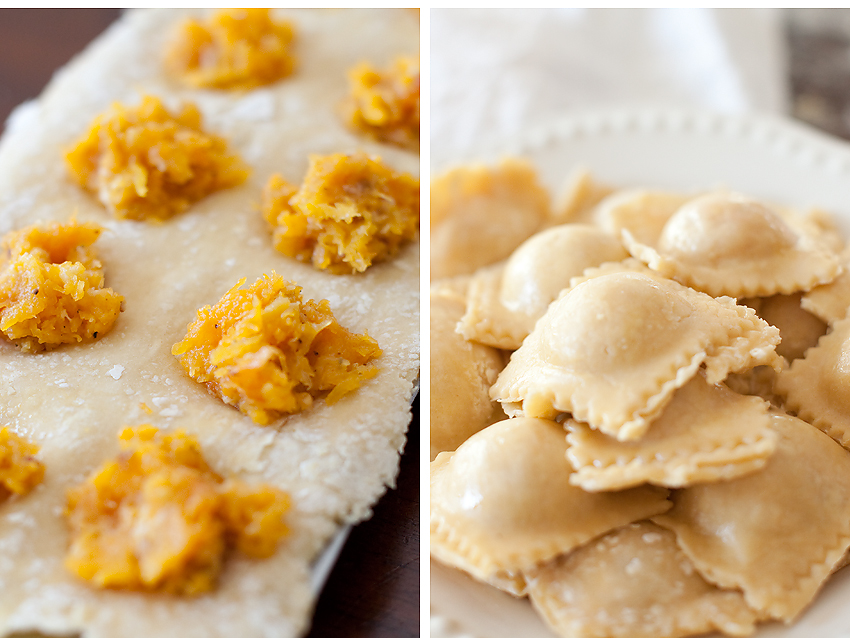 If you want to be fancy, use a ravioli pan (pictured above).  If you don't need fancy, just use a rotary cutter to make squares.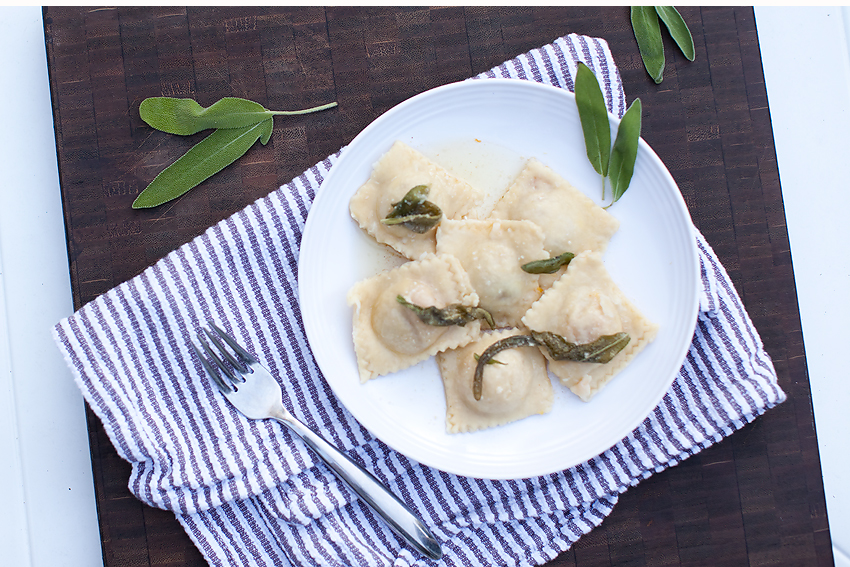 Here's the full recipe as copied from Jenny Steffens Hobick's website.  See the link at the top of the page to her site.
Butternut Squash Ravioli
1 pound of Butternut Squash
Olive Oil
1/4 cup of parmesan cheese, grated
1/4 teaspoon of nutmeg
salt & pepper
1 recipe of Homemade Pasta, rolled into sheets
1 stick of butter
10-12 sage leaves
Begin by cutting the squash into cubes and placing them on a baking sheet.  Coat them with olive oil, salt & pepper.  Roast the squash at 425 degrees for 25 minutes until it is tender.  Put it in a bowl and mash it with a fork.  Add parmesan cheese, nutmeg and salt & pepper, if needed.
Place tablespoons of the filling down the center of the pasta dough that has been rolled into long sheets.  Brush the dough around the filling with water, then fold the dough over lengthwise (making the filling of each ravioli be on one side, surrounded by dough on three sides.  Cut the ravioli apart.
Heat a large pot of water for the ravioli.
For the sauce, melt the butter in a sauce pan.  Add sage leaves. Cook on medium-low for 2-3 minutes, just until the butter starts to brown.  Remove from the heat and set aside.
Cook the ravioli in the boiling water for 2 minutes, until it is floating.  Remove from water and add directly to butter sauce.