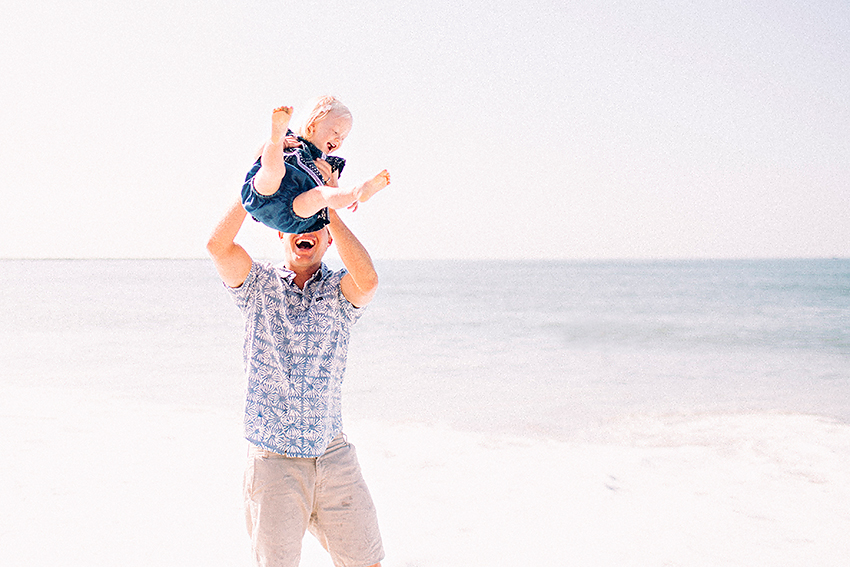 Golden hour is not the only hour for photography! I schedule sessions at all times of day and each hour has it's own positives and negatives.
Shooting in full sun can definitely be challenging, but there are a few little tips you can keep in mind to make your photos so much better!
5 Tips for Shooting in Full Sun
Consider your ISO – Think film…a lower ISO is going to be perfect for those bright sunny days and added positive is that your images will be tack-sharp a lower ISO. I tend to shoot 100 or 200 in full sun.
Place your light source – I like for the sun to be behind the subject and to one side. If it's directly behind the subject, your image will be blown out and a little blurry. If it's in their face, they'll probably be squinty. So, place the sun behind and to the side.
This isn't the time for portraits – I might be able to fit in one or two images of the subjects looking at the camera and smiling. But, for the most part you don't want to focus on those types of photos while shooting in full sun.
This IS the time for photos with lots of movement- Because your light won't be 'perfect,' you want photos that allow for light and shadow. I love to have parents swing their child, throw them in the air or walk out into the water.
Post-processing is the key to a good image- When you're shooting in full sun, you might need to darken the sky and lighten the skin tone. You might need to saturate or de-saturate colors. Shooting in RAW helps give you a little more wiggle room in post-production.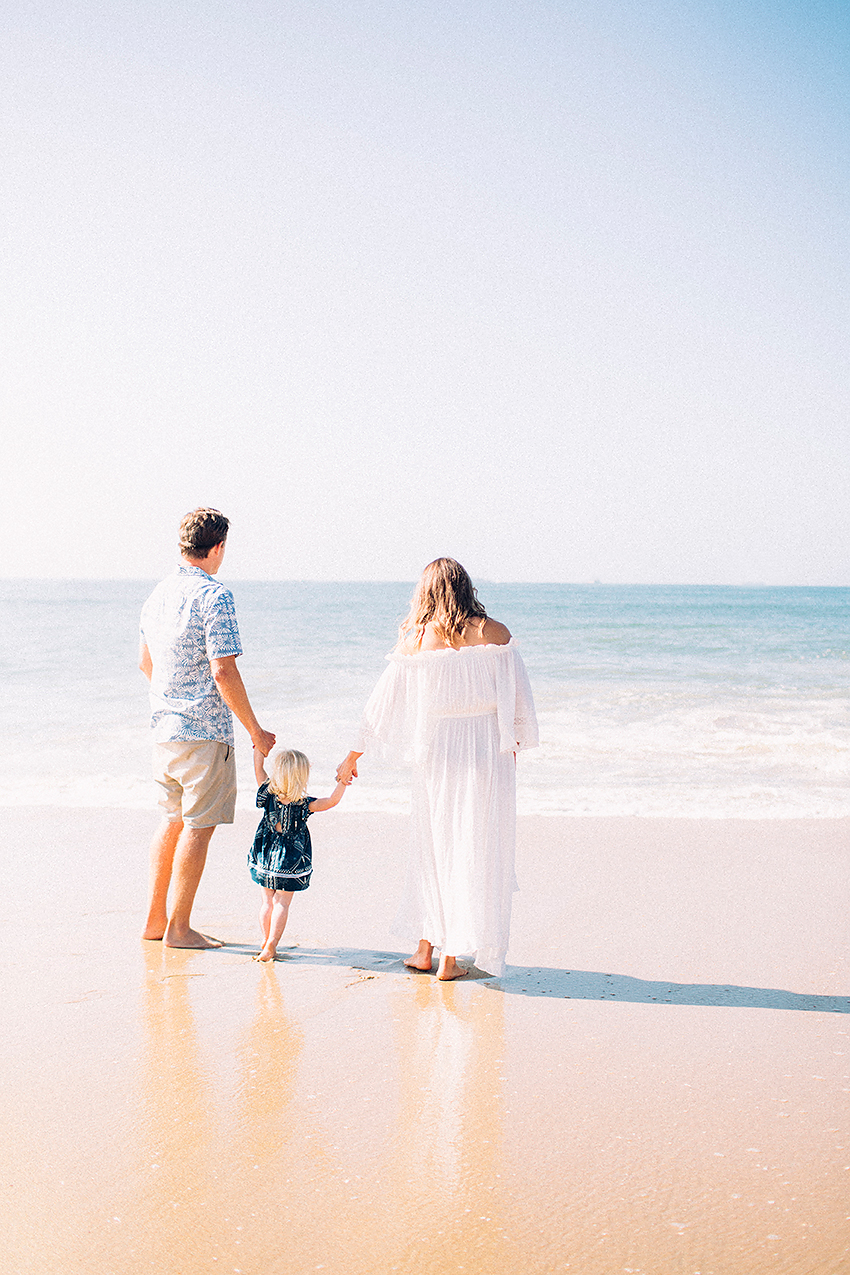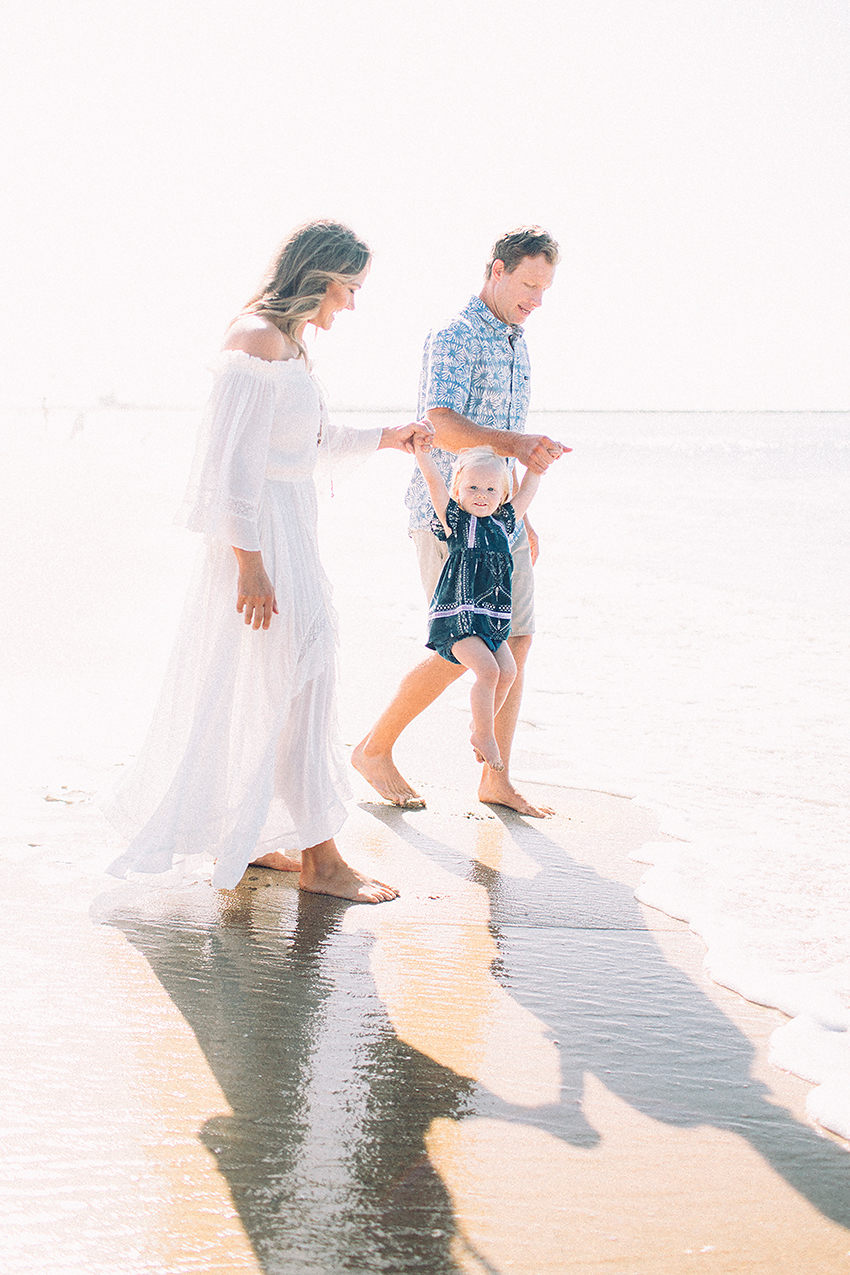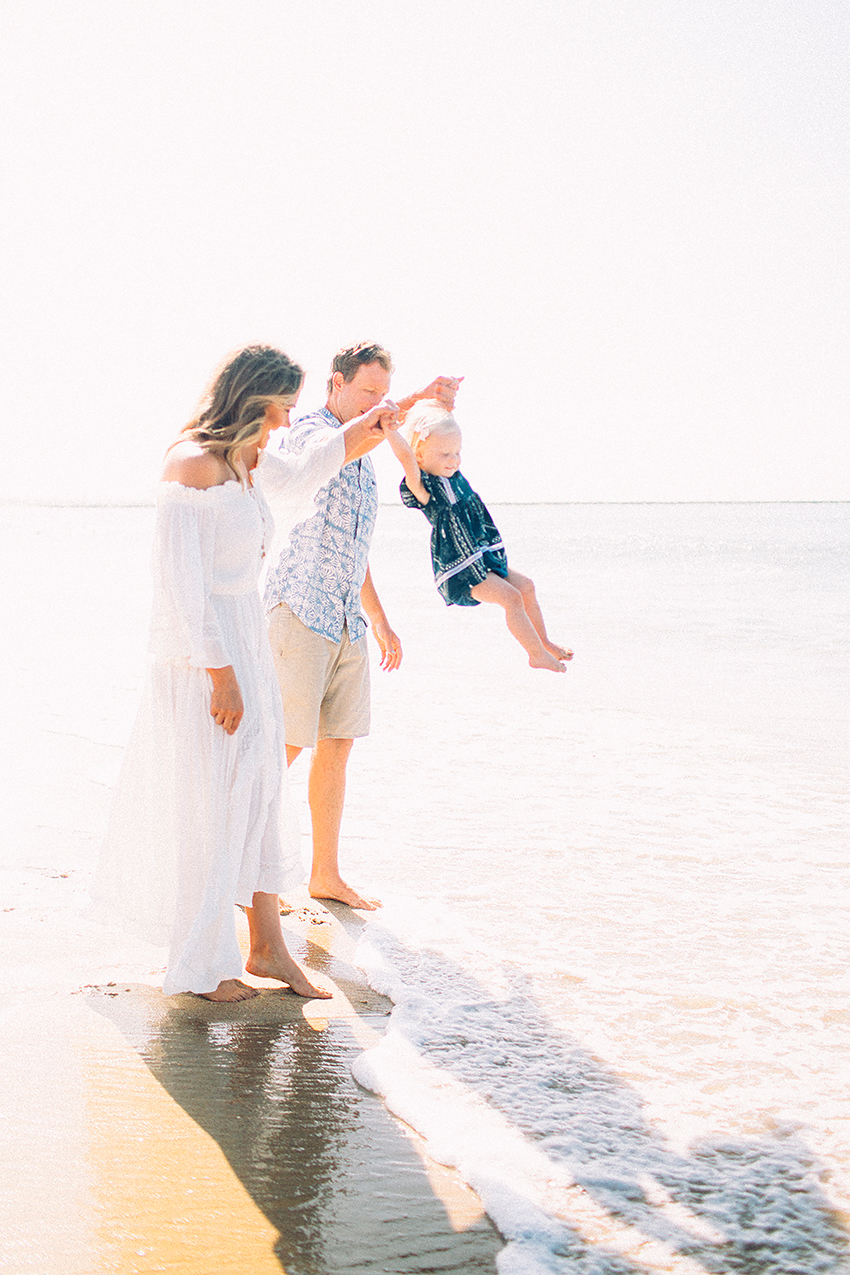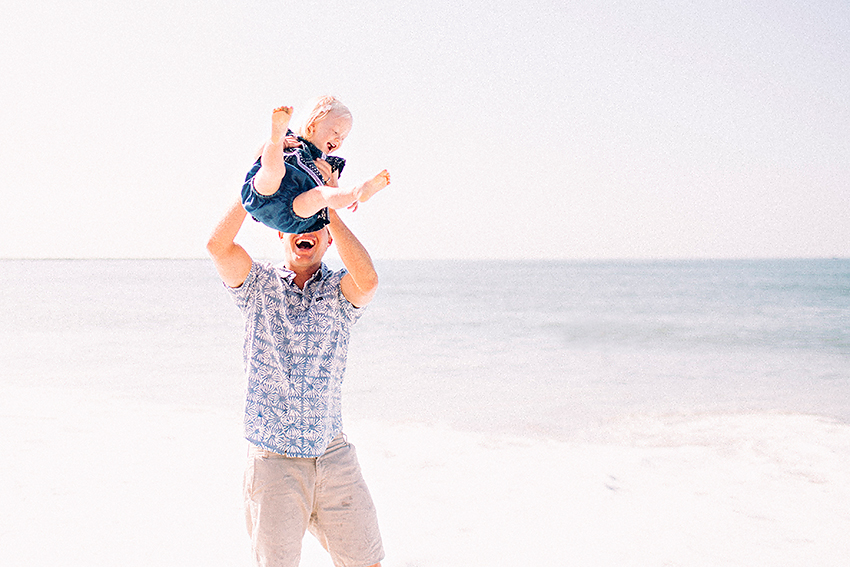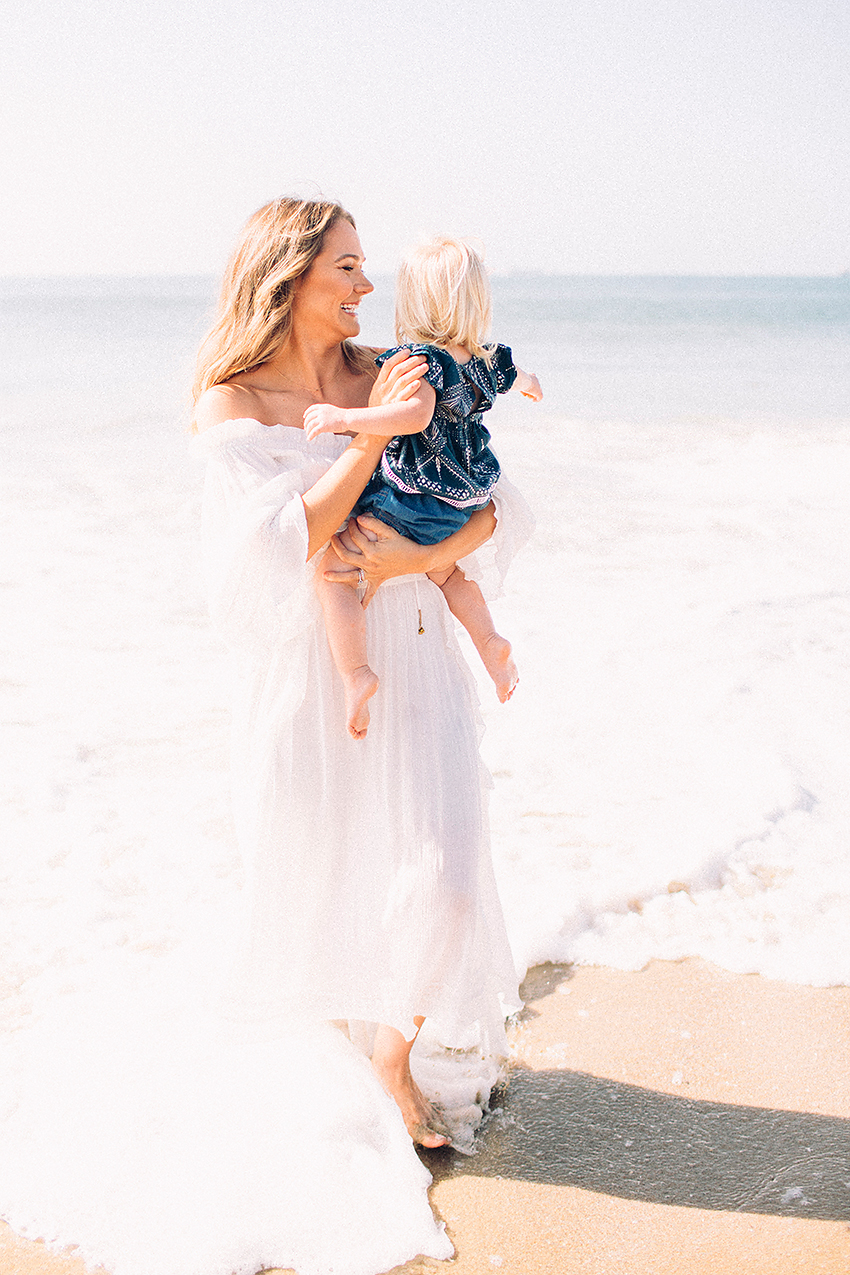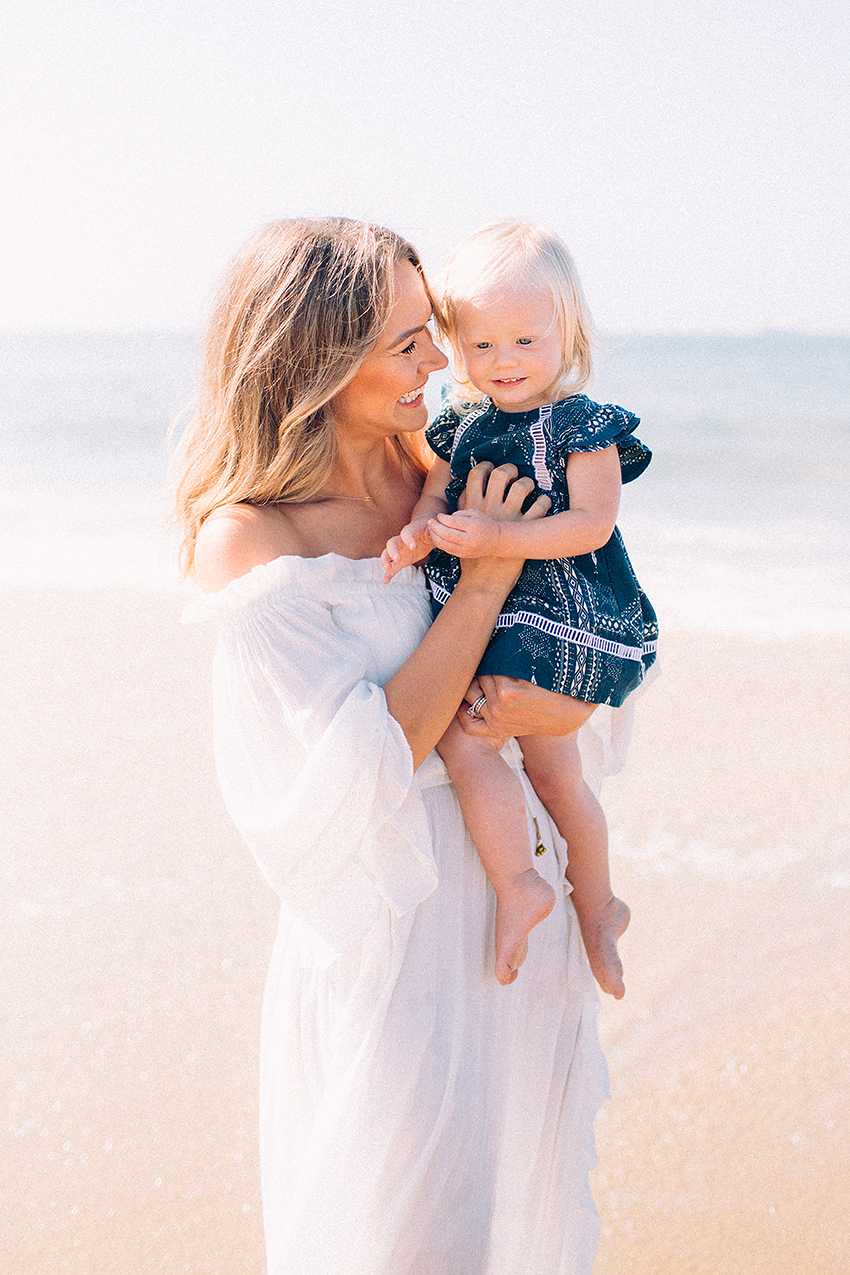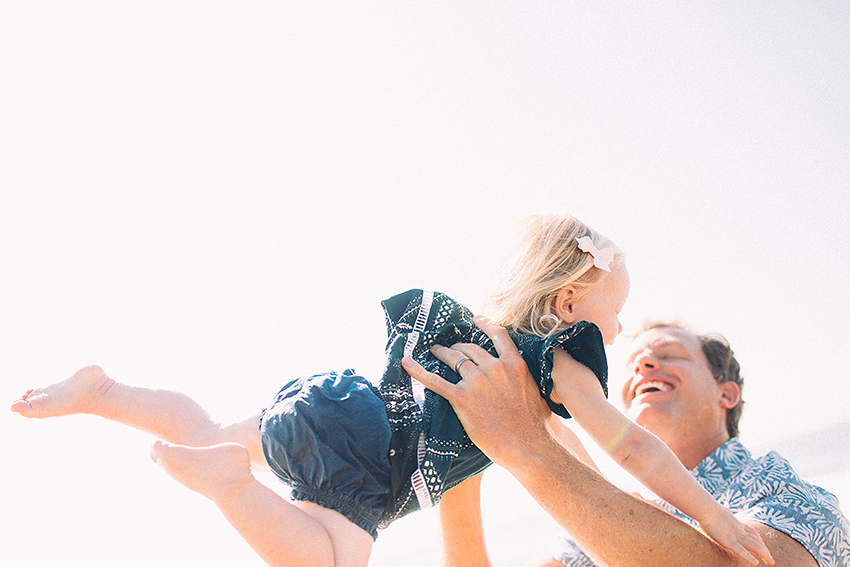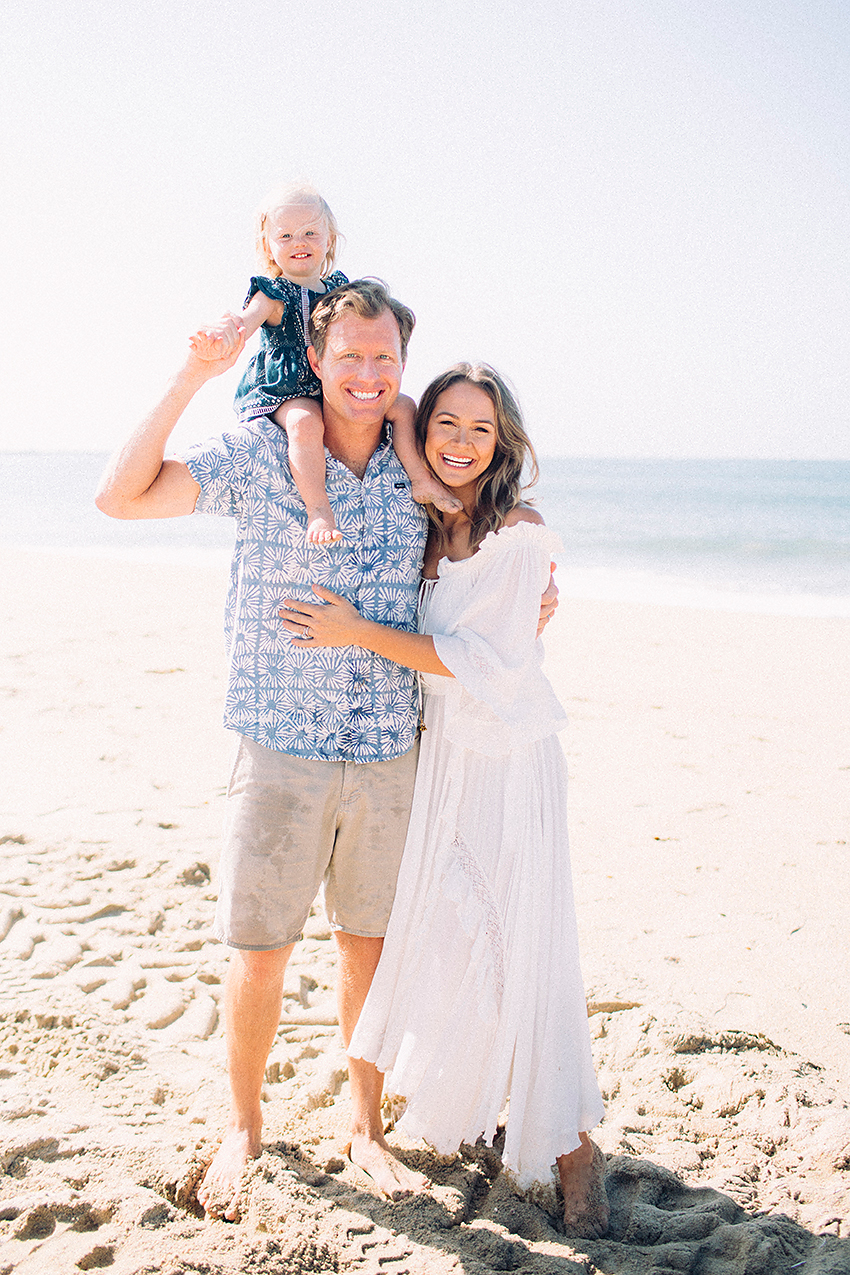 Click here to see more photos from the beach! You can see even more examples of families photographed at the beach in full sun.