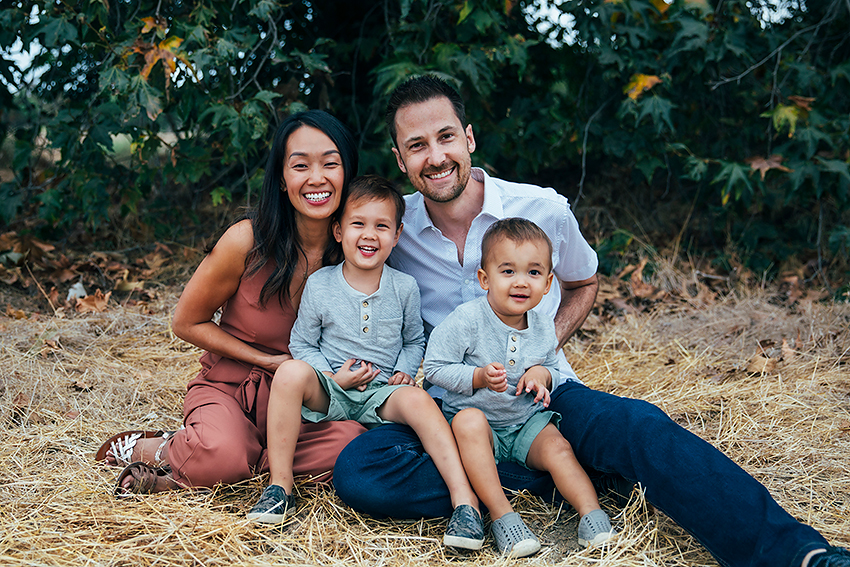 Is 20 minutes really enough time for a mini-session?
If you ask any of my clients that have had a mini-session with me, the answer will be a re-sounding YES.
Some of the things I hear from my clients:
My kids won't last much longer than 20 minutes.
My HUSBAND won't last much longer than 20 minutes. LOL
It's so nice to get it done quickly and know you got all the good shots.
So, what's the secret to getting 'all the good shots' in 20 minutes?
Know your client.  I've worked with this family all the way back to both their sons' newborn sessions.  I know what they like.  But, if a client is new, I ask questions prior to the session.
What's most important to you?
Do you prefer posed, candid or a mix of both?
Would you rather have all family photos or a mix of sibling shots and individuals?
If you know the goal, you can likely achieve it.
I work methodically through the time frame.  I typically start with posed family photos for a few reasons.  They are still getting warmed up to me, so little kids will likely be less active.  And usually this is the most important, so it checks that off the list.
I move on to some playful family photos in both standing and sitting positions (if sitting at the location is possible).  Sometimes the ground is wet or there's some other reason they can't sit.  If that's the case, I'll have them stand and do some walking or change up the angle for variety.
Sibling shots are next in the same format.  I aim to get some looking at the camera with smiles and then I interact with the kids for candid photos.
I always end with individual photo of the kids (if the family wants them) because they tend to be the easiest.  I also use this 'extra time' at the end for parents alone with siblings.