You've booked a session with your local photographer and you've narrowed it down to the beach. But, now what to wear for family photos at the beach?!?
I always suggest soft blues and greens when clients ask me what to wear for photo at the beach. But, I wanted to share this recent session because I love the pop of yellow.
We did this photo session in the hour before sunset at the Newport Beach Pier, so the light was naturally golden. That little pop of golden yellow ties in the hints of golden light really naturally.
The soft blues are echoed in dad's shirt and mom's jeans. And lots of ivory flows so well together.
Mom even thought to tie in her necklace and the older daughter's necklace with little hints of color. I love it!
You don't have to over think what to wear for a beach family photo shoot. Just focus on some neutrals, soft blue and a little pop of color. Easy!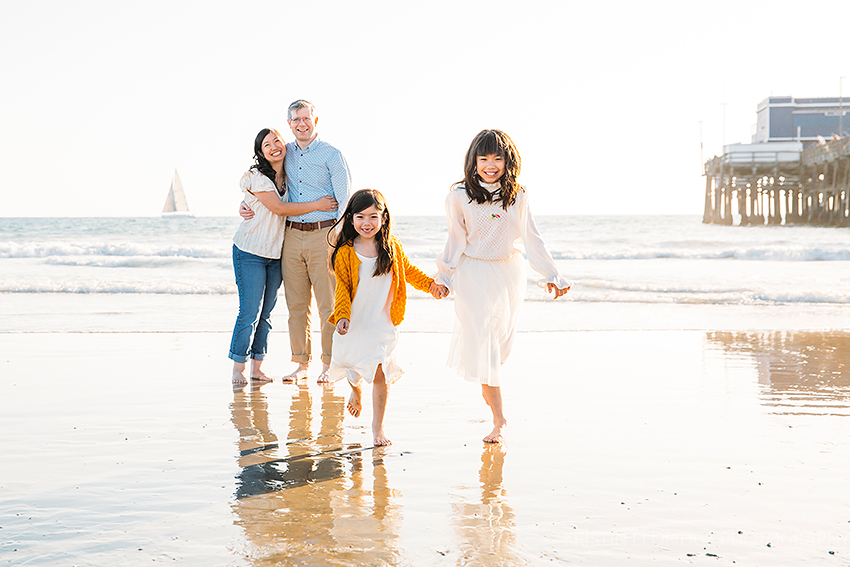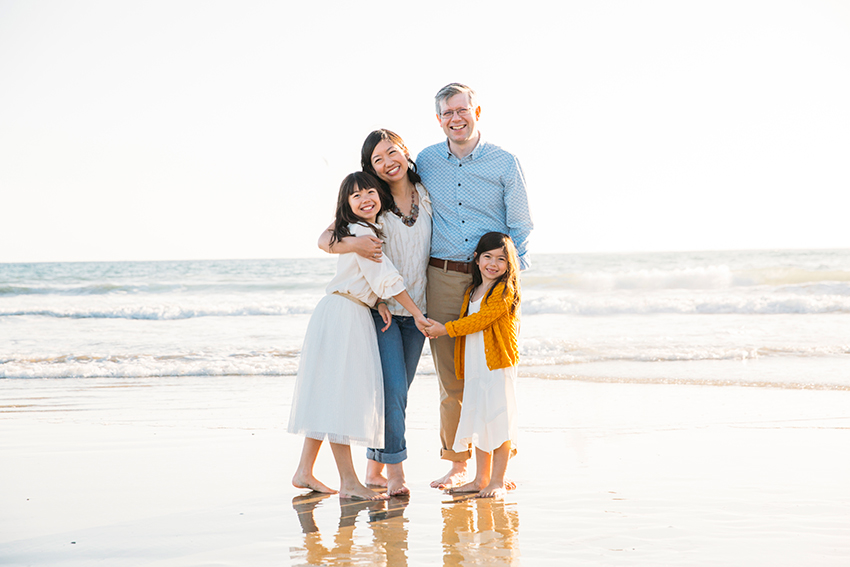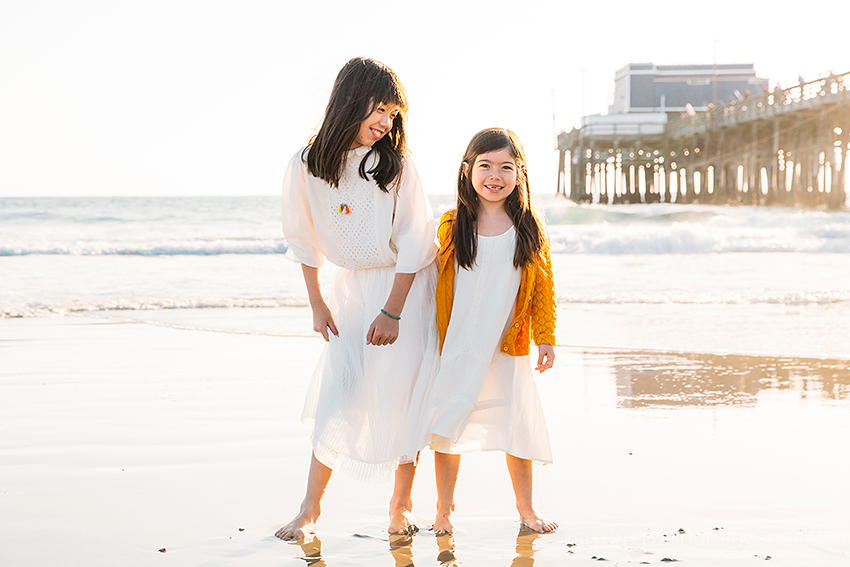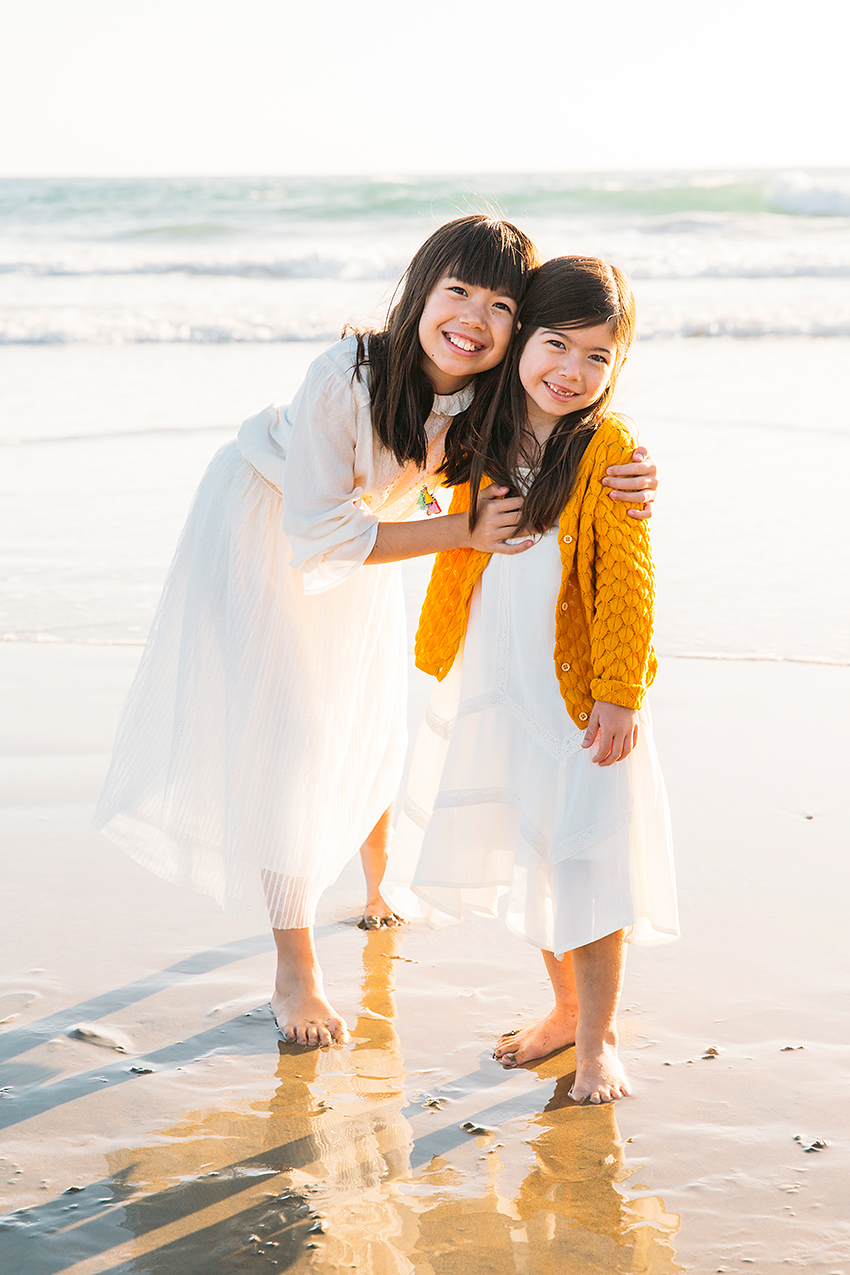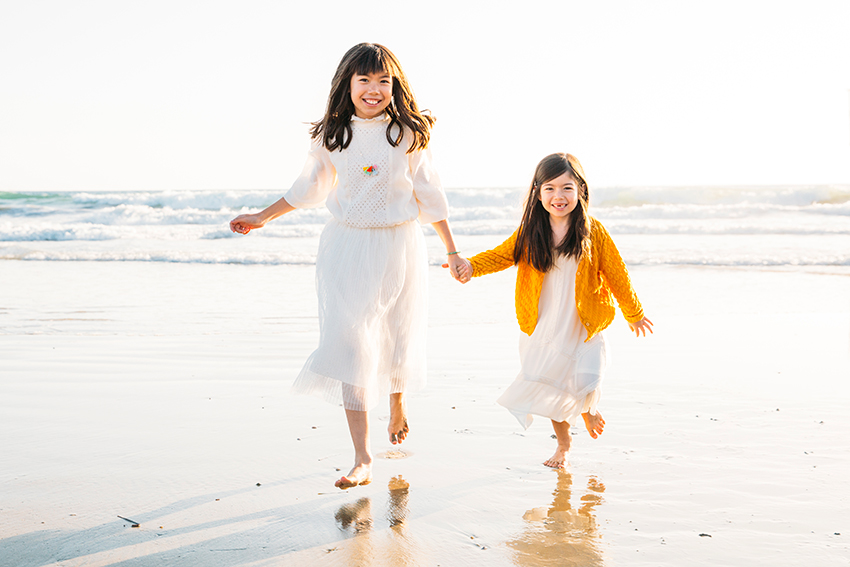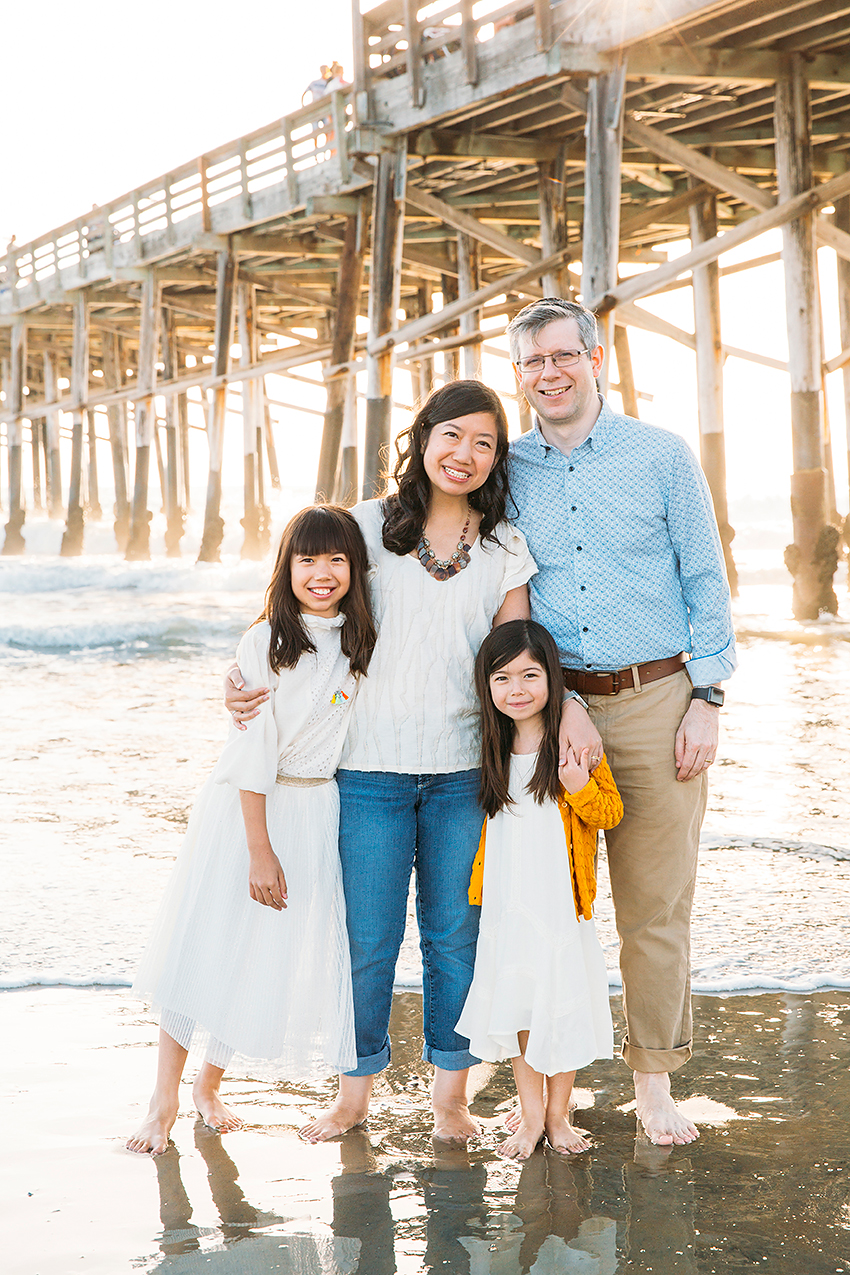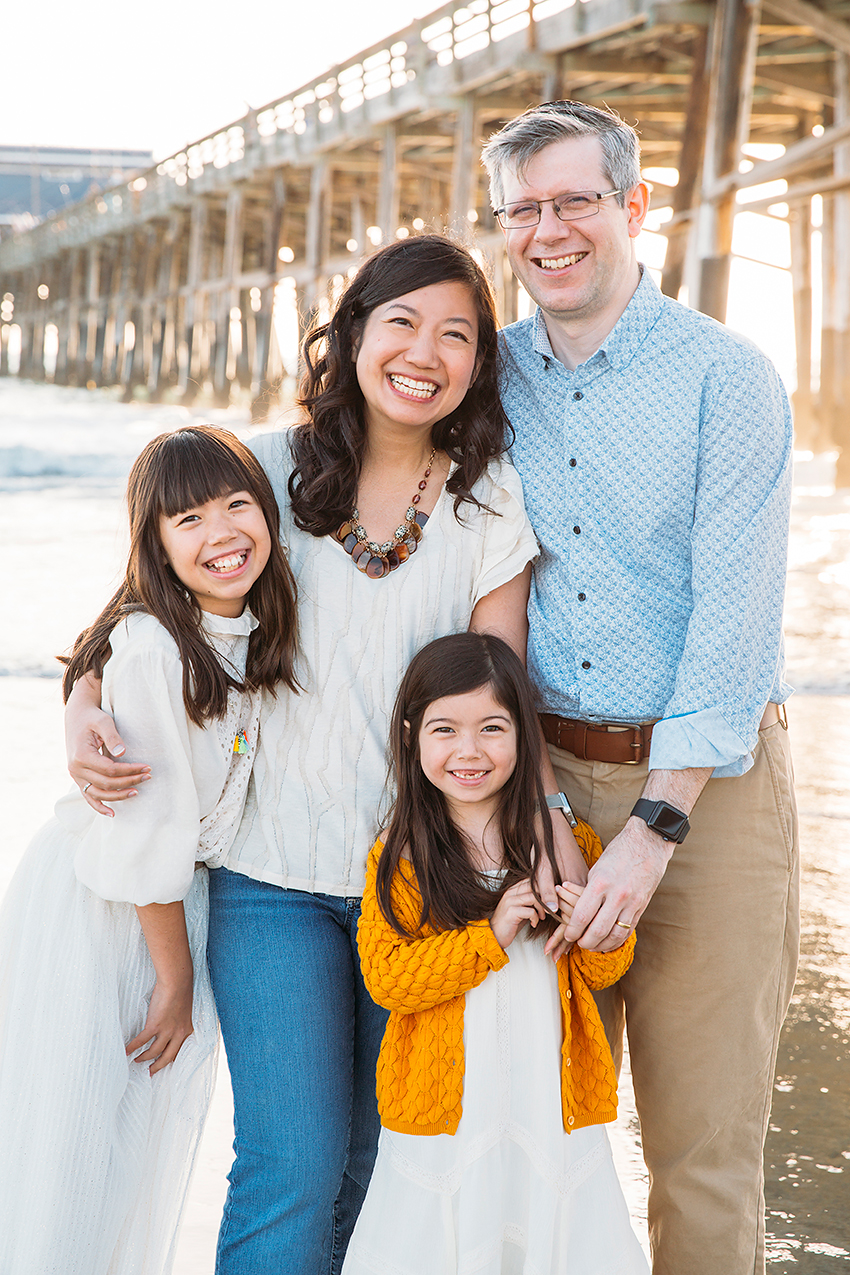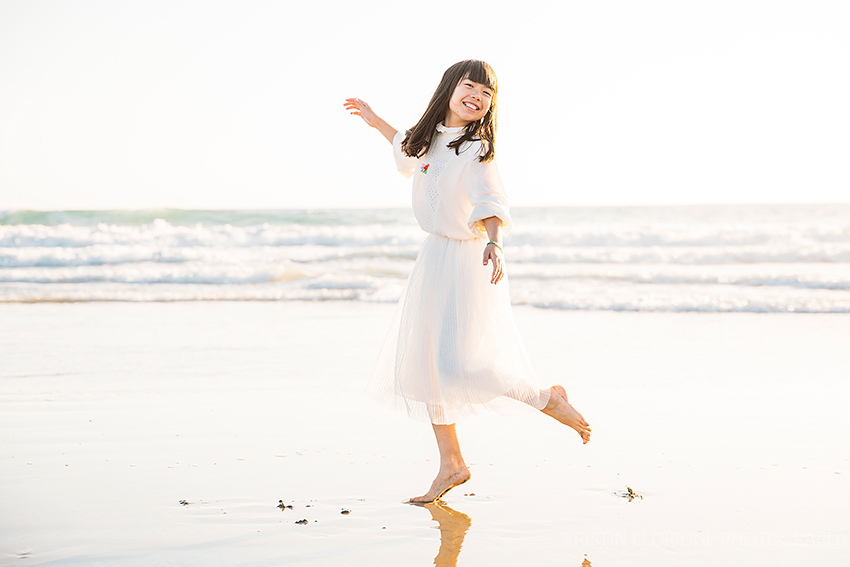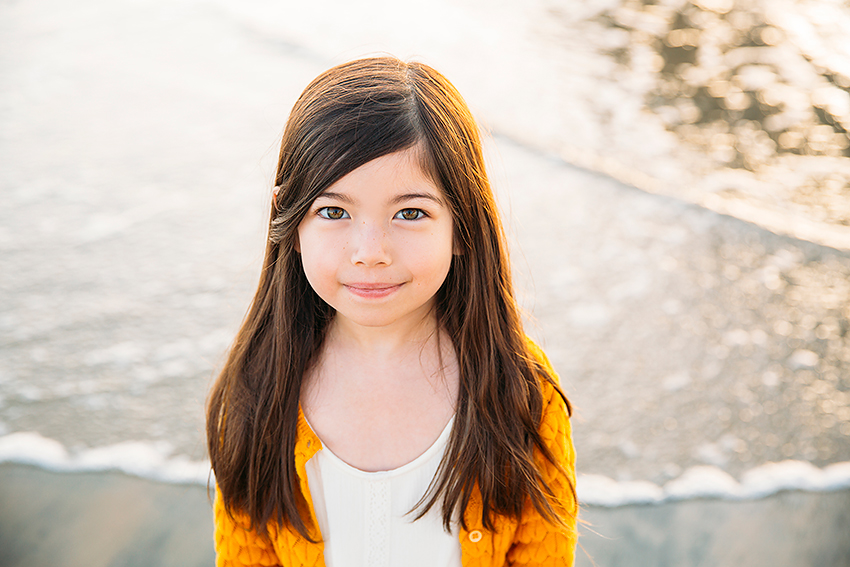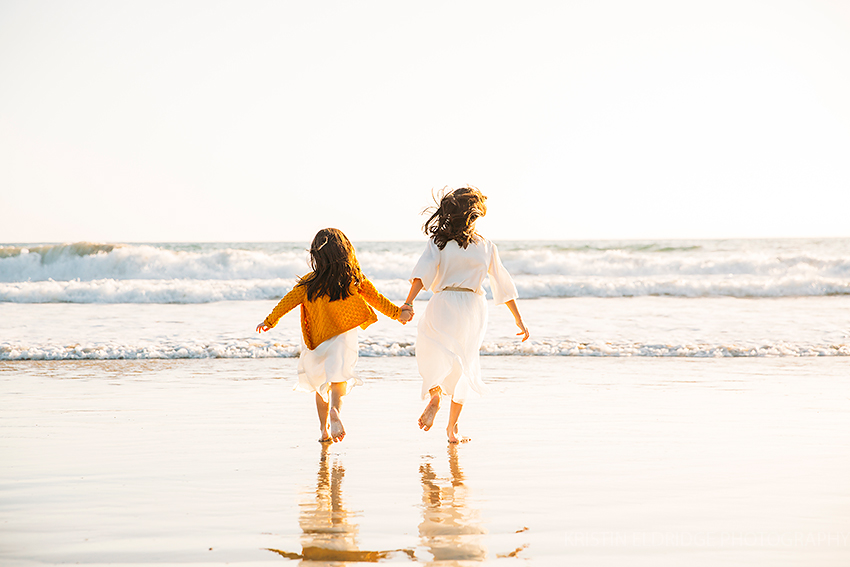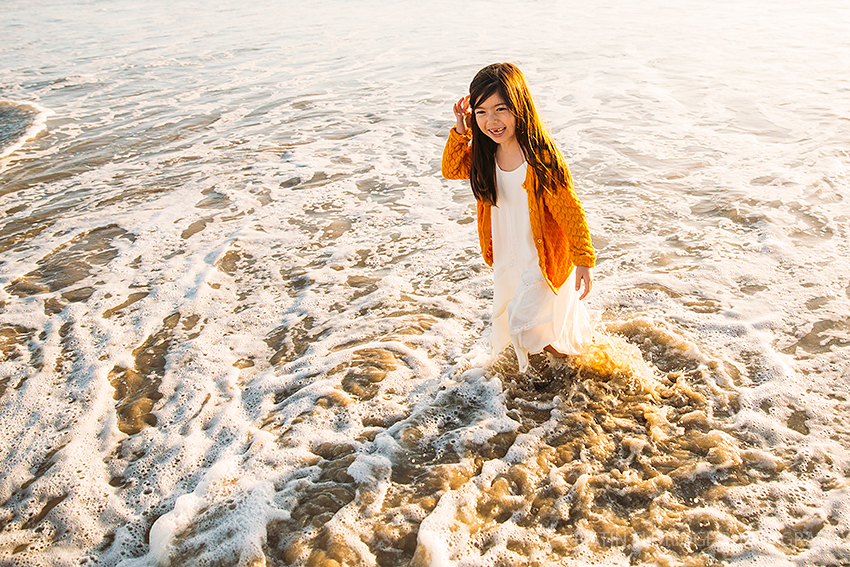 Check out this adorable beach photo shoot for more ideas!