I think spritzer is just a fancy word for soda.  It is reminiscent of summer.  Sitting on a porch or in a backyard with a cool drink in hand is how summers should be spent.  I found this recipe while looking for something to serve friends at a dinner party.  It then morphed into a treat that I make for the kids on lazy summer days.  I don't buy juice or sodas for the kids, so it's definitely a treat at our house!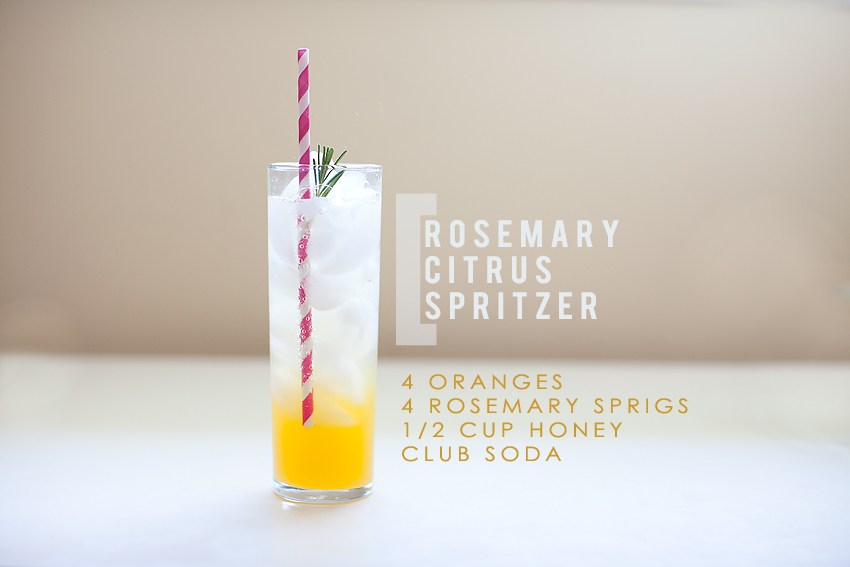 The original recipe from The Kitchn calls for oranges and lemons along with sugar and honey.  So feel free to switch up the ingredients to your tastes.  I think the oranges make it sweeter, so I was able to cut back on the sweeteners and just use honey.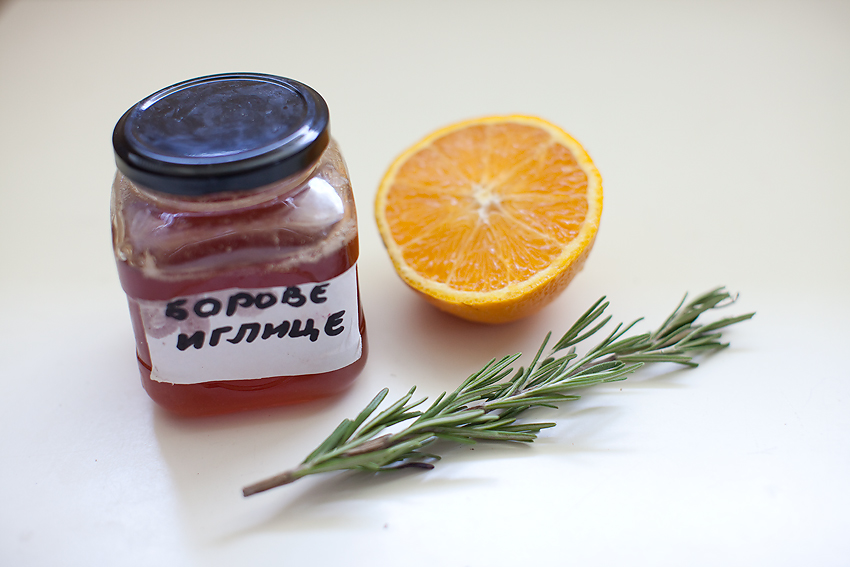 Start with the juice of four oranges and stir in 1/2 cup honey.  Throw in four sprigs of rosemary.  You can either boil this mixture for one minute or microwave it if you're in a hurry, like I generally tend to be.  Let the mixture cool and strain it into another vessel.  It will be a concentrated herbal scented juice, which is diluted by the club soda.
Pour 2-3 tablespoons of concentrate into each glass and top with soda water.  If you're feeling fancy, you can top it with a rosemary sprig and a paper straw.  My kids like to be able to mix the glass themselves, watching the color crawl it's way up to the top of the glass.
If you want to try another soda alternative, check out my watermelon cooler!