This sweet baby girl joins a family who loved her before she was even here on this earth.  Her older siblings anticipated her arrival and now that she's finally here everyone wants to hold her.  It's gotta be great to be the center of so much love.
She will have connections with each of her older sisters and her older brother in a unique way.  One might want to rough and tumble with her and another might teach her to read before she starts kindergarten.  I love seeing big families.  They dynamic is so loving.  That lucky baby will be adored times four..plus her parents.
Her newborn session went so smoothly as her older siblings doted over her and kissed her little head.  She woke for a bit and then went right back to sleep for her photos alone.  What a perfect baby model!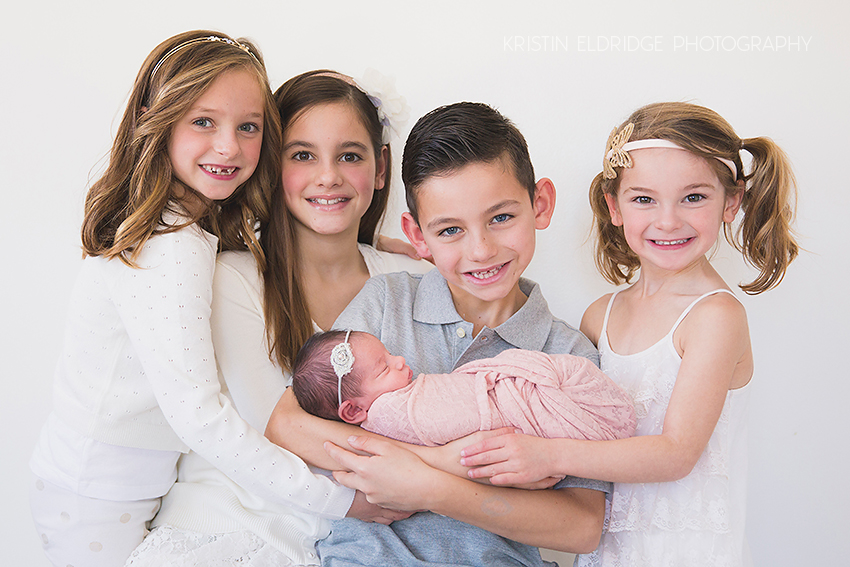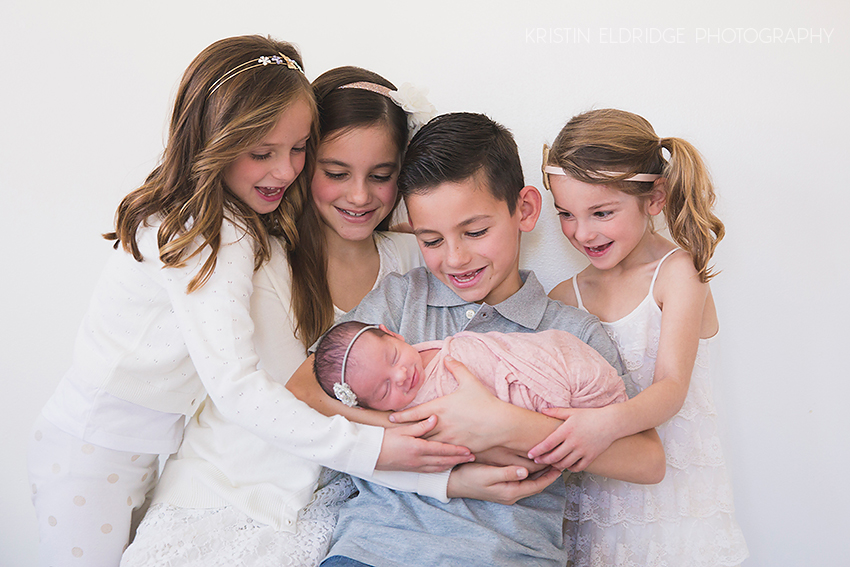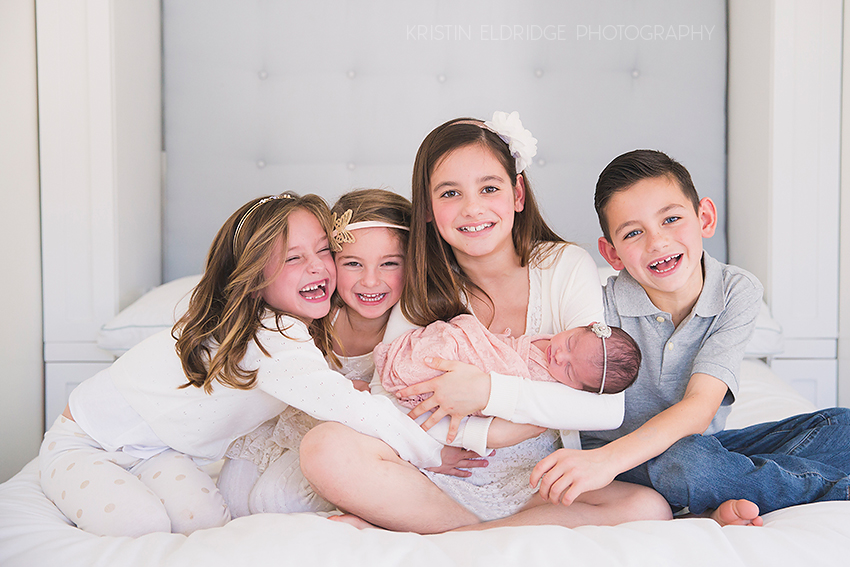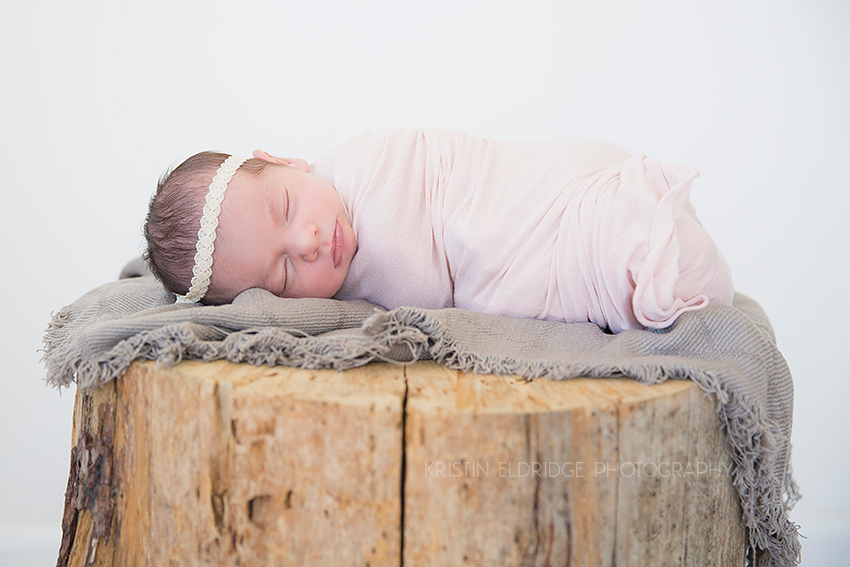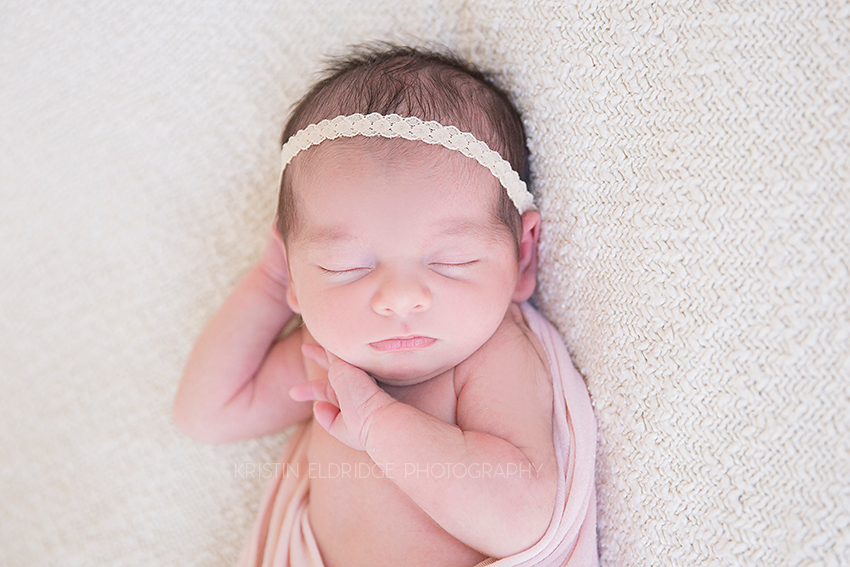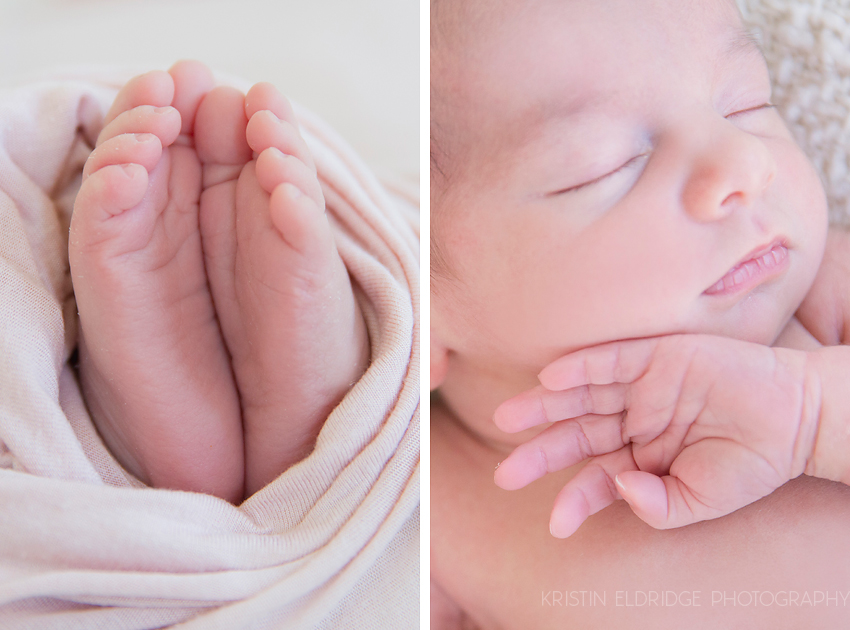 **Baby Photography Orange County