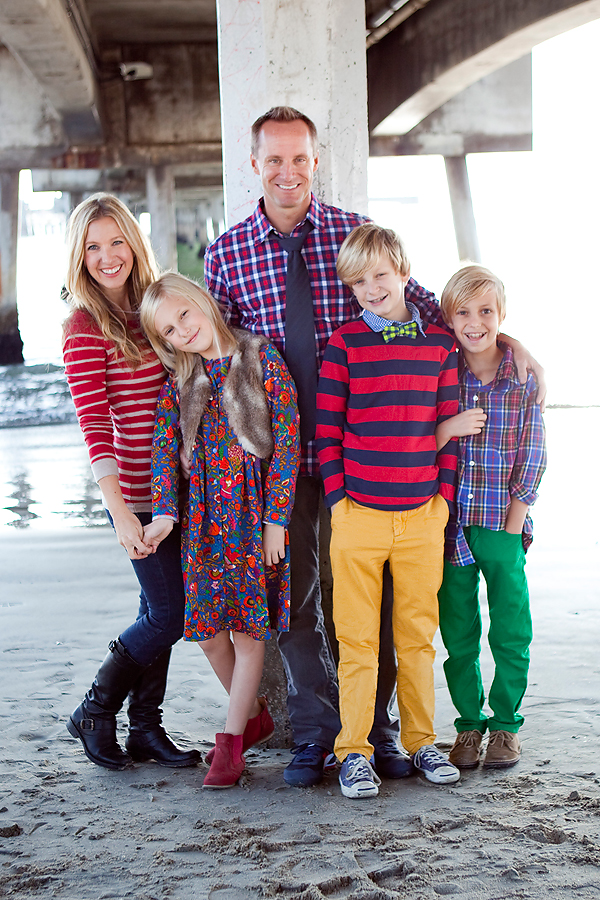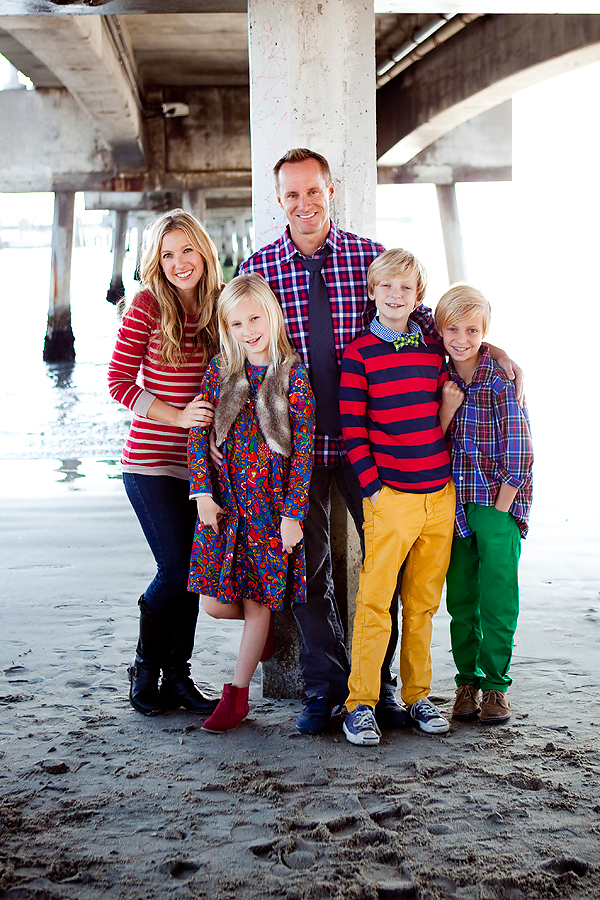 This year, we took our photos on Thanksgiving Day.  My sister in law, Jennifer, took this photo.  She did such a good job, right!?  I admit to being a little crazy about having a nice picture to send out.  I mean a photographer has to represent, right?  My kids are cute on their own, but getting everyone looking decent at the same time a little more challenging.  So, Jennifer walked with us down to the pier on Long Beach (I love under pier lighting!) and snapped away.  I didn't even have to swap a head!  We all looked and smiled.  Extra piece of apple pie for everyone!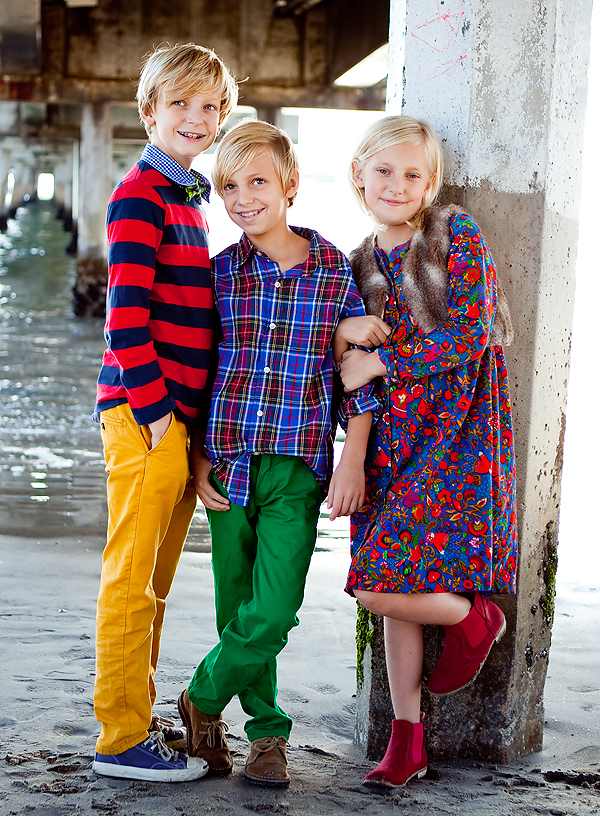 This was the actual photo that we chose for the card.  It was really hard to decide between this one and the top, but ultimately this one won out.  So nice when you have choices.  Thank you Jennifer!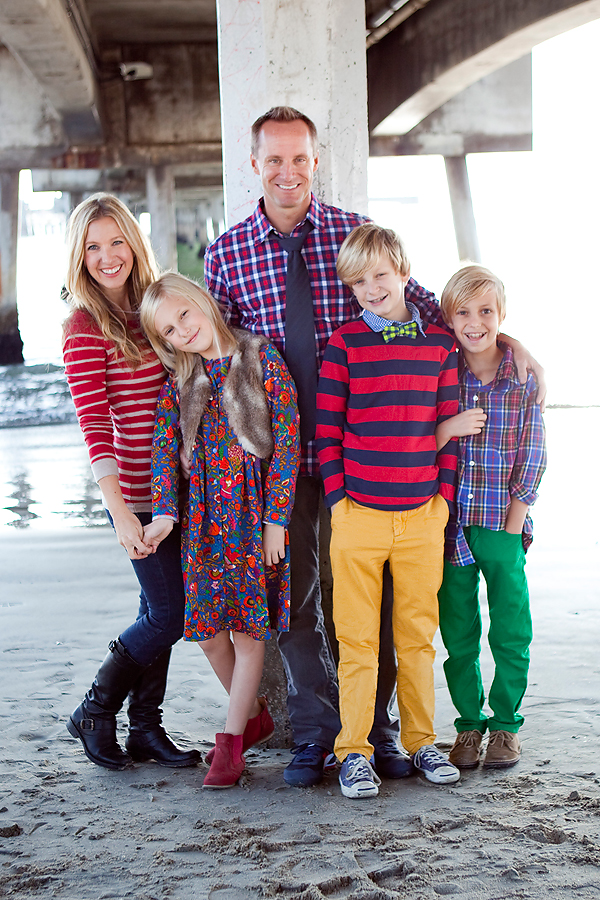 Every time I have to be in front of the camera, I am reminded why I like to be behind it!  I don't know what I look like.  I'm asking, where should this arm go?  Are the kids smiling?  Ahhhh!
On another note…what you guys making for Christmas dinner?   Here's my plan…Barefoot Contessa's Pan Fried Onion Dip.  I talk about it here and share the recipe.  It's, I'm not kidding you, SOOO good.  I love to serve it in the afternoon when people are hungry and dinner won't be ready for a few more hours.  This year, I got thick ridged fancy potato chips and I'll cut up some broccoli, carrots and snap peas.
Prime Rib is where it's at for the dinner hour.  I had the butcher season the roast with a rub, so all I have to do is throw it in the oven.  I'll make a horseradish cream sauce.  Also from Barefoot Contessa.  Mashed Potatoes only make sesnse.  Jake, my 12 year old, can peel the whole bag for me now.  Put those kids to work! 🙂
I'm also making Sagaponack Corn Pudding.  It'll be my first time making it, so I'll let you know how it turns out.  Looking at the list of ingredients, I can't go wrong!
Roasted vegetables (brussel sprouts and carrots) will make us feel a little less indulgent and we'll finish the meal off with my mother in law's famous apple pie and ice cream.
And after that we'll go back to our healthy eating ways…yay for New Year's resolutions!