We recently completed a project in our bedroom (a diy wood plank wall) that has me dragging every stranger and friend into our house to show it off!  The inspiration came from the walls that are inside the OC Mart Mix.  We know our limits…so we knew we'd need some help on this project.  We enlisted our contractor to help us with the final installation, but the leg work started with us.
First off, we headed to Lowes to purchase pine.  Lots and lots of 1×4 pine boards.  After hauling all that wood home, we started distressing.  I'm talking everything from kitchen utensils to an ax.  Brent set up a little work station for us in the backyard and we lined up all the wood for staining.  This process took quite a bit of time and about 5 cans of stain.  I mixed some of the colors and tried to apply them un-evenly so they would have a worn look.
Here's where the contractor comes in…he and Brent cut the boards into various sizes and then he nailed them to the wall with a nail gun.  He used some spacers so that some of the pieces would be lifted and create a less-than-perfect look, which is what we were going for.
We also decided to have him wire some sconces on each side.  I went with this sconce from Lowe's and left off the light shade for a more industrial look.  Later, we installed wire baskets to the wall for night stands.  I ended up changing out my pillows to these kilim ones and made the graphic black and white pillow for contrast.  Oh and the black and white photos are a mix of old photos and instagram photos attached with washi tape.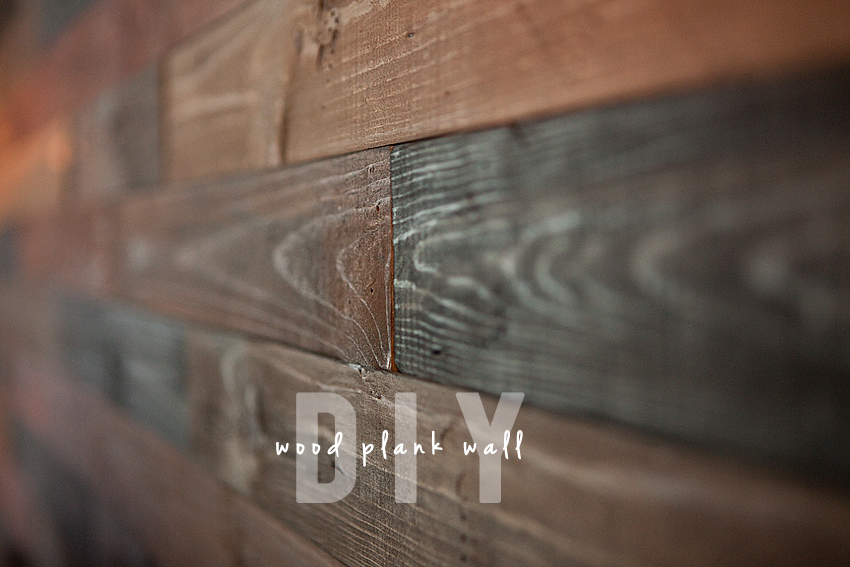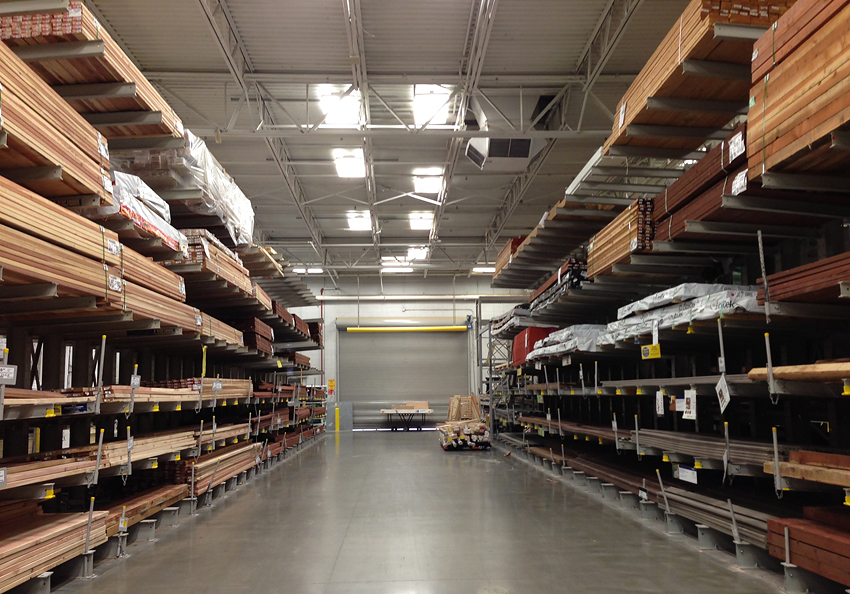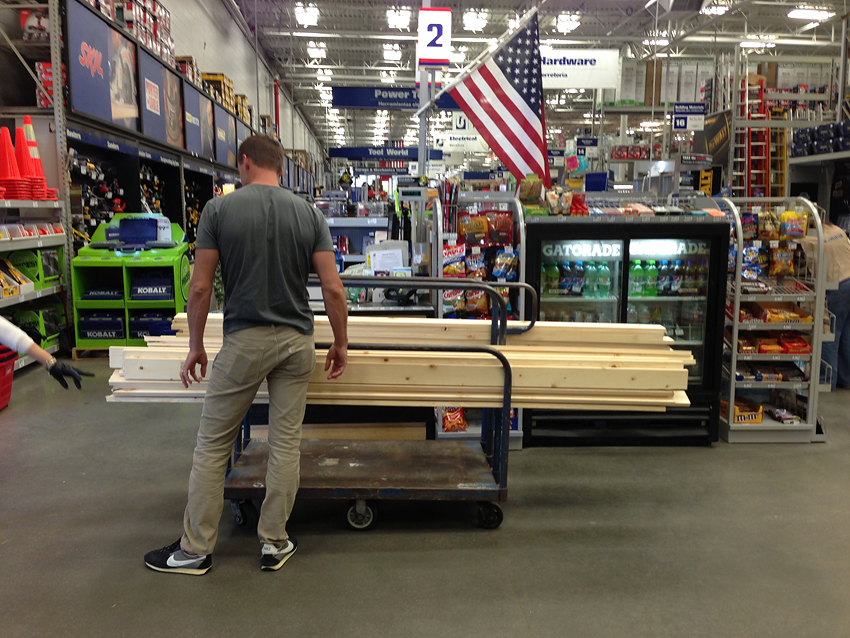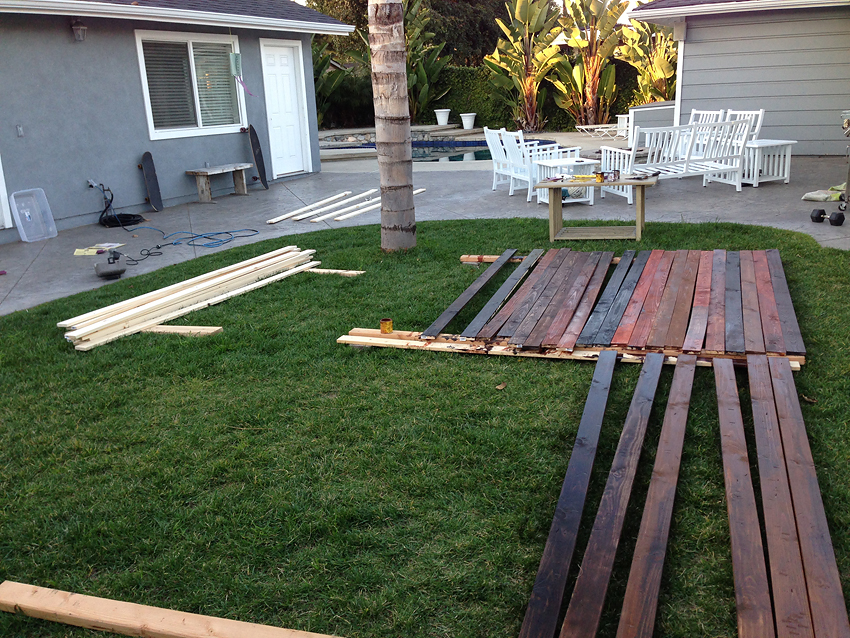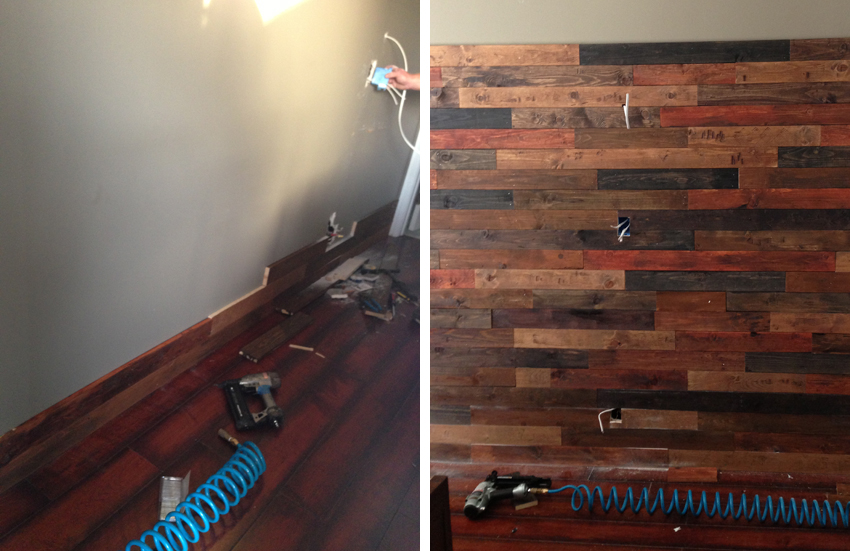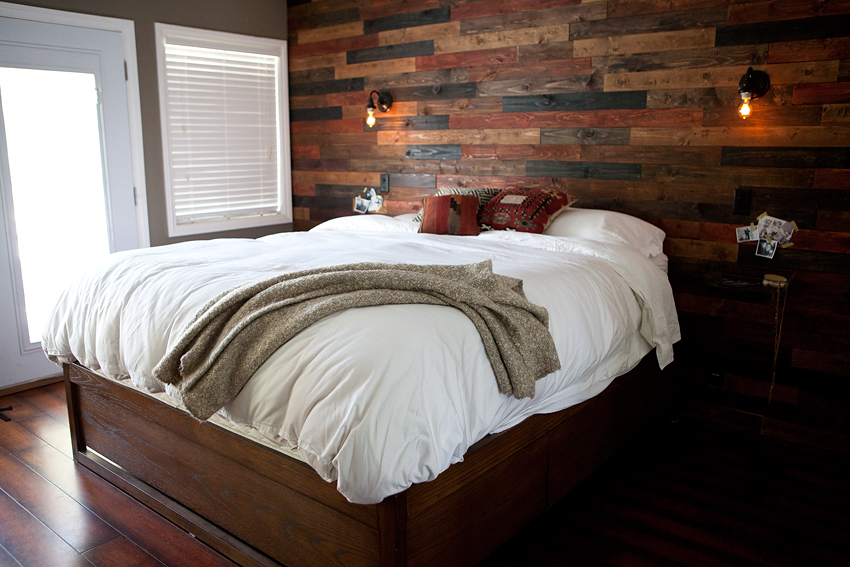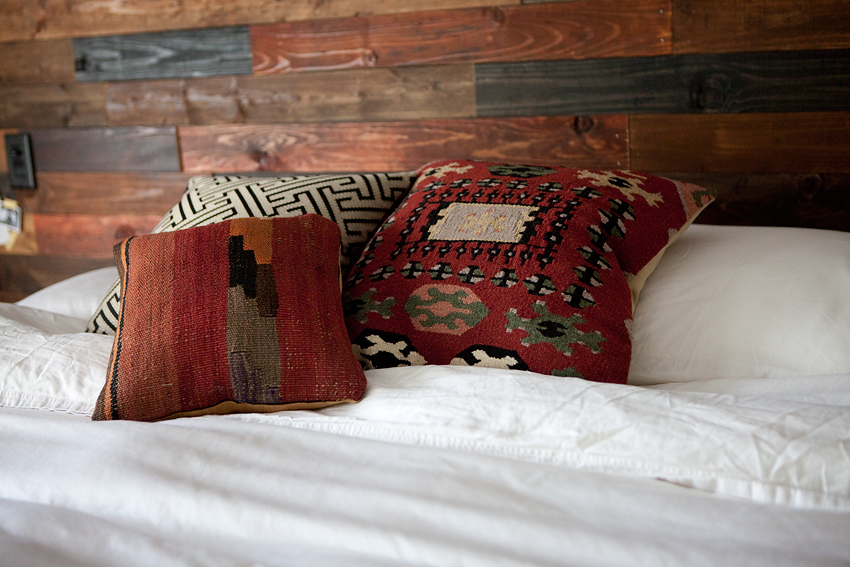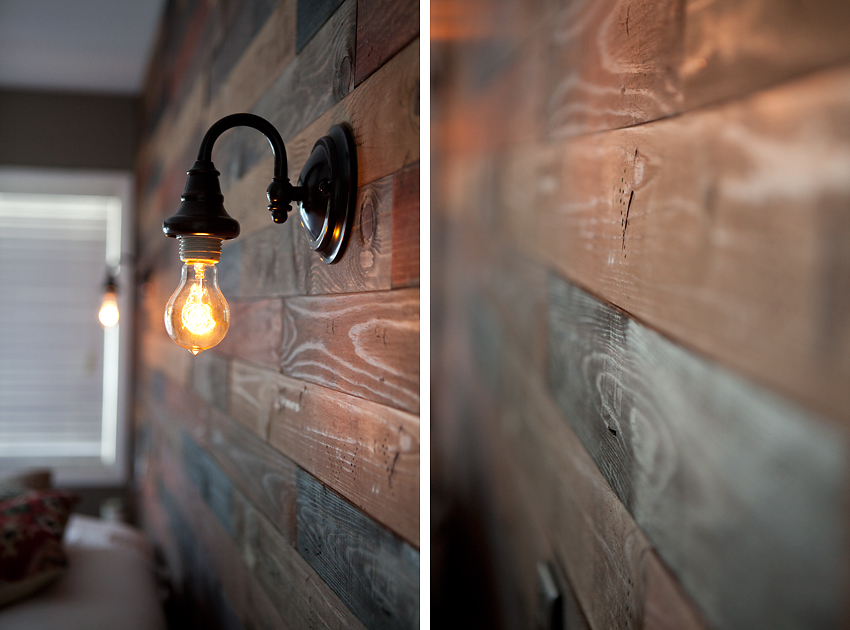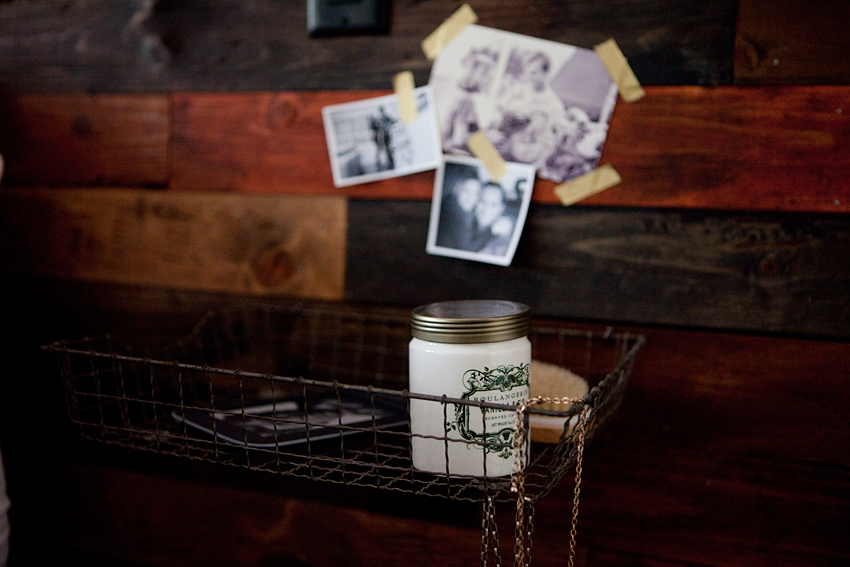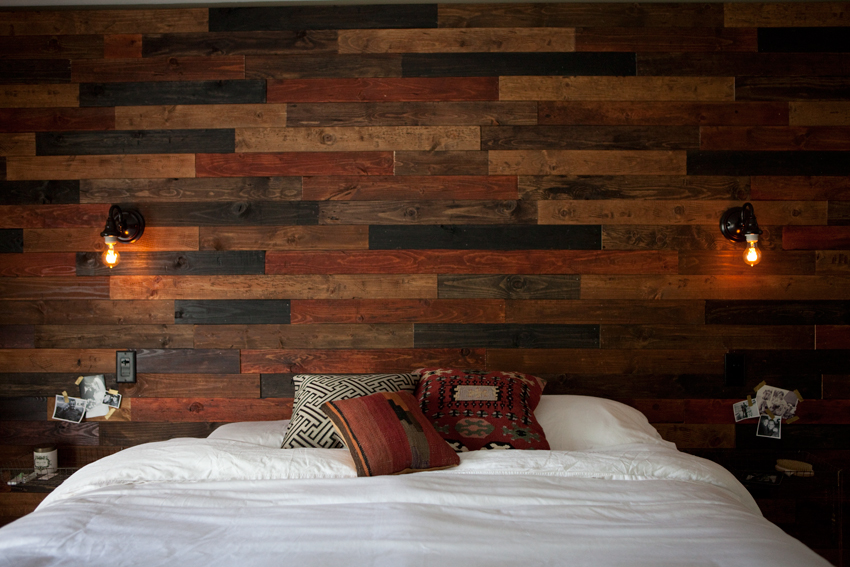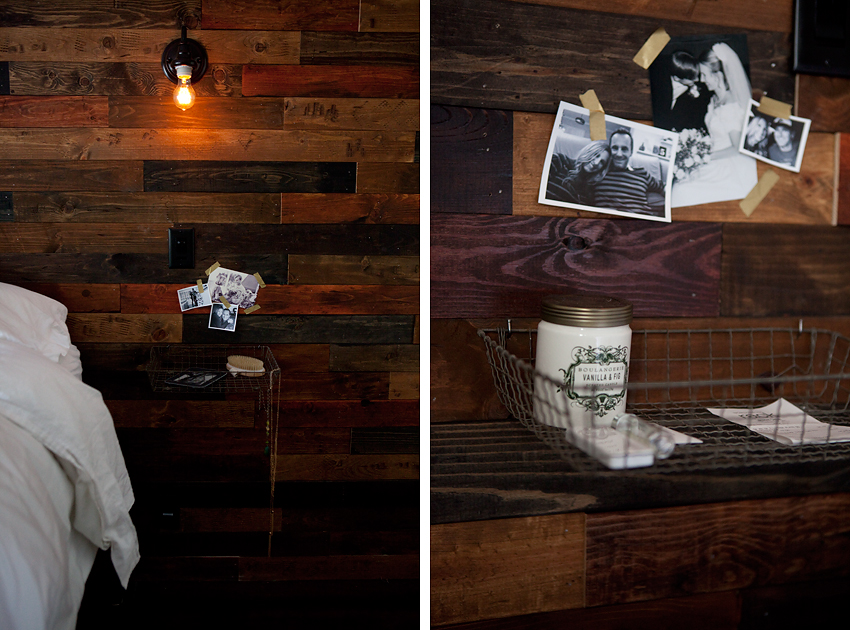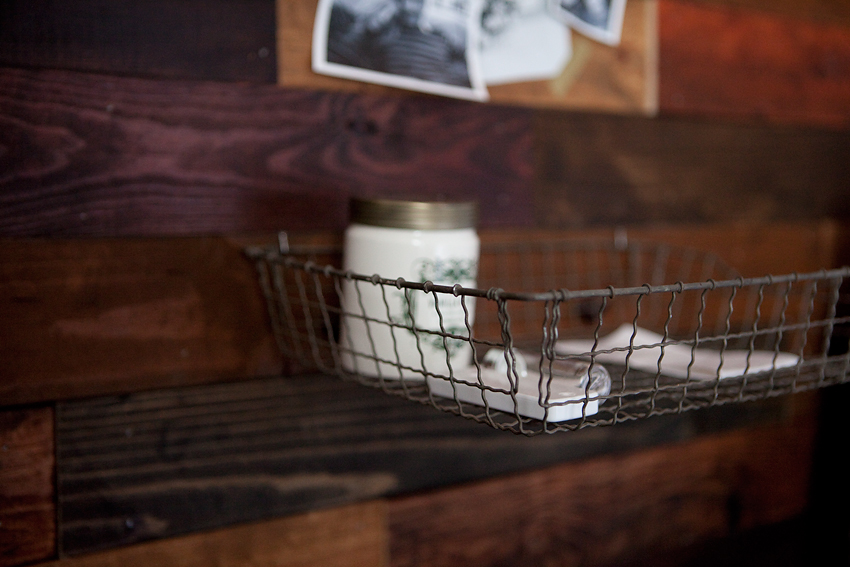 //photography by Kristin Eldridge in Long Beach