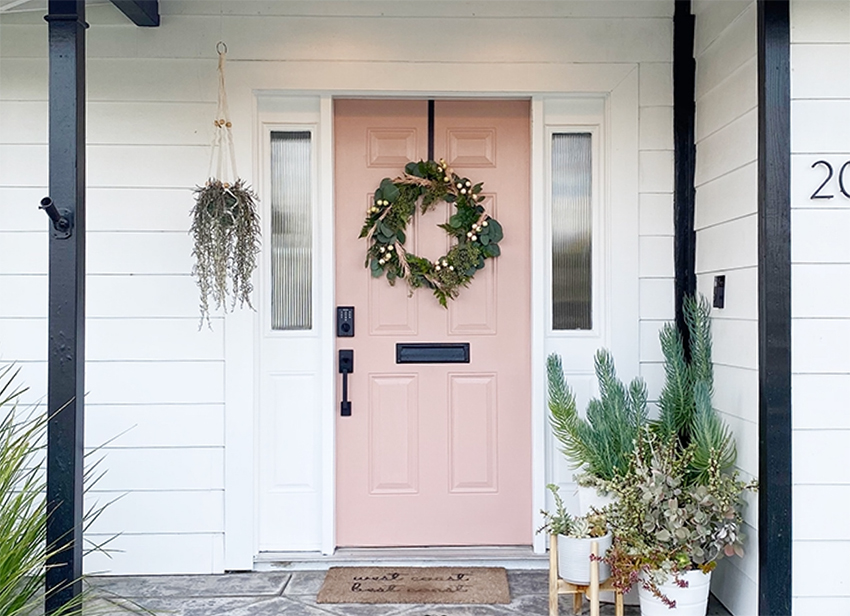 I loved having a fresh wreath on my front door over the Christmas season.  Now that it's been a few months, I realized how much I missed it!
So, I decided to try my hand at making a wreath from fresh greens.  The nice thing about using fresh green is that they bend easily, so it's not hard to fill the frame.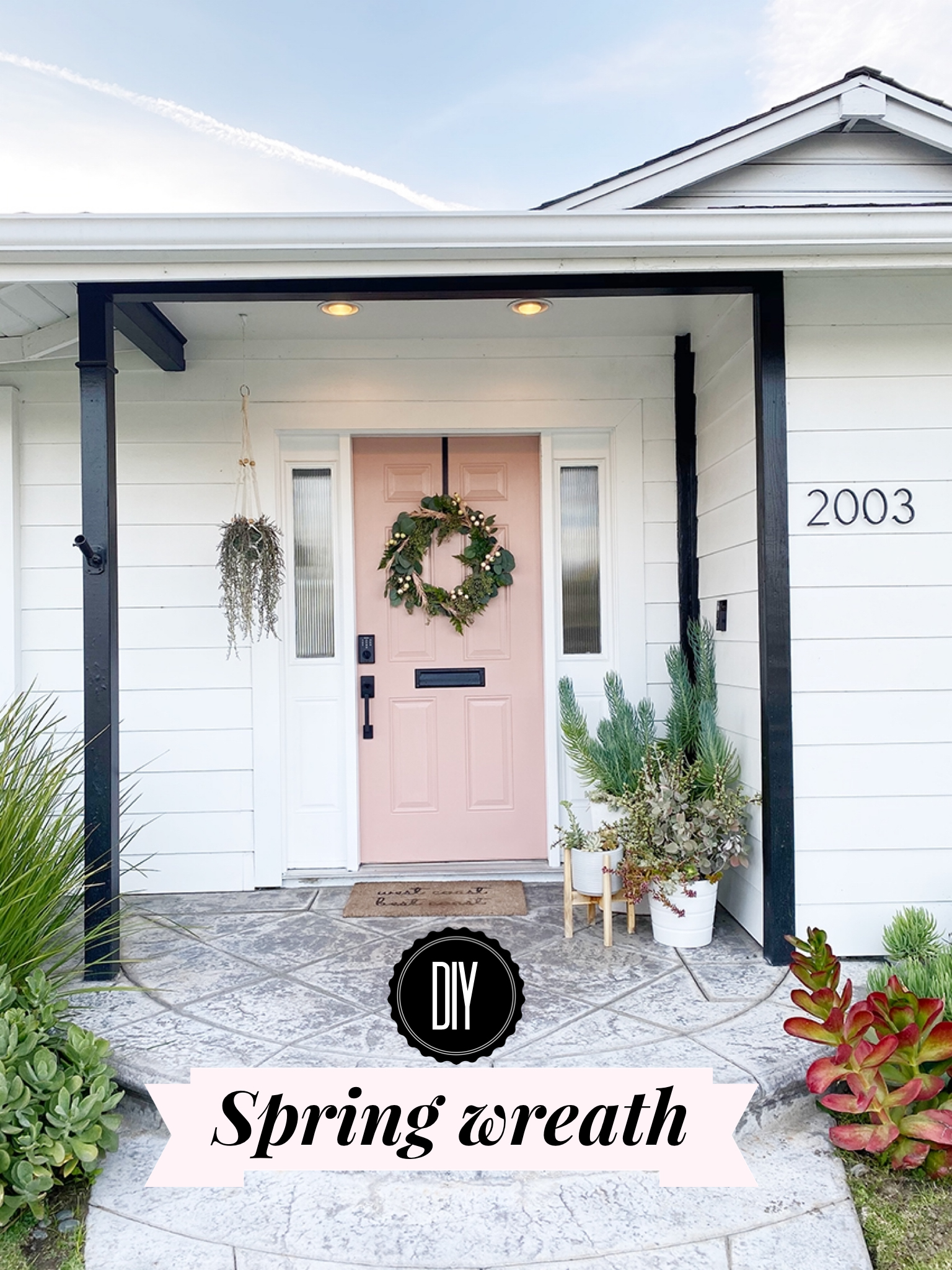 I decided to use eucalyptus, a flowering eucalyptus and a leafy fern.  The total cost for all three bunches was $12.  I could have made at least three 18″ wreaths with these supplies!
Just to make it a little more 'spring-y', I also bought some fake feathery pinks and some pink berries from Michaels.  That in additional with the 18″ frame and floral wire was $20.  I'll use the frame and wire again, so I think the total cost of the wreath will be just over $20.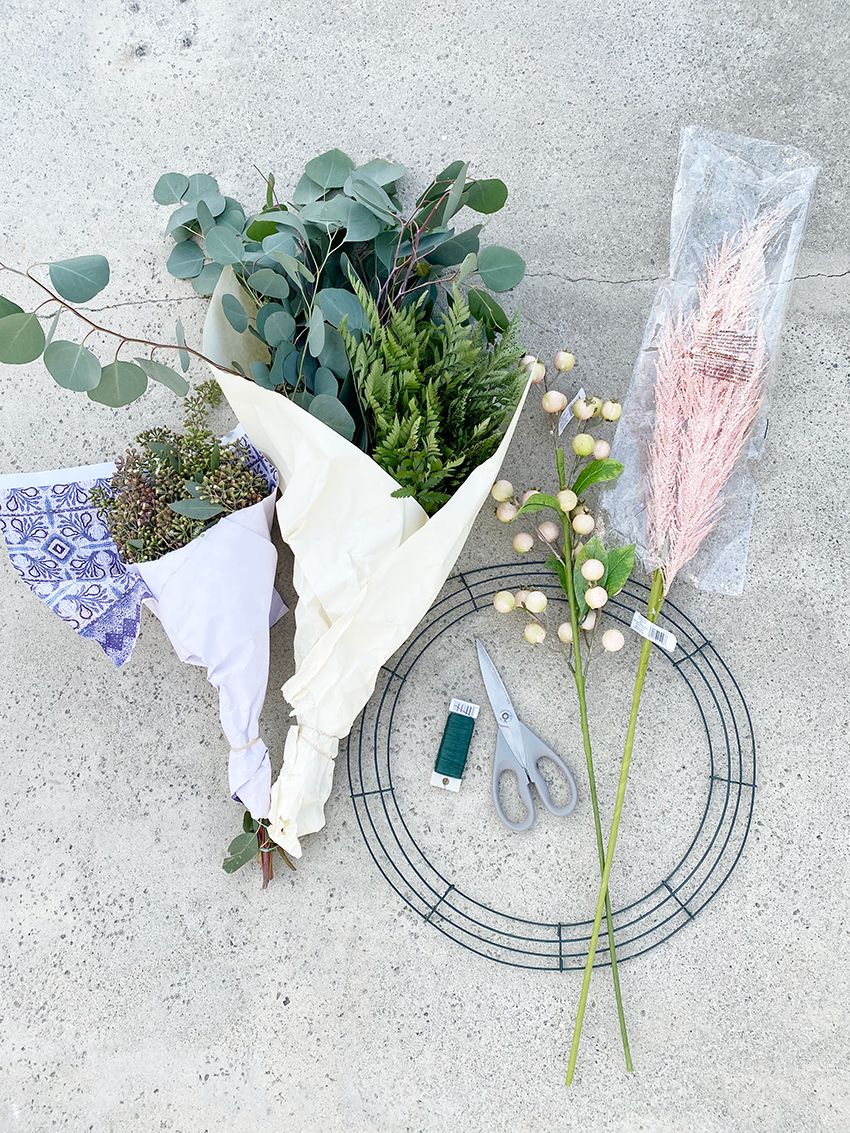 Start with the fullest greens you have and cut the stems short.  Then use those pieces to wrap around the frame, securing with floral wire.
I used 2-3 inch pieces of wire to tie the branch to the frame.  And I always wrap in the same direction (counter-clockwise).  If you notice some leaves are hanging down, just add more wire to secure to the frame.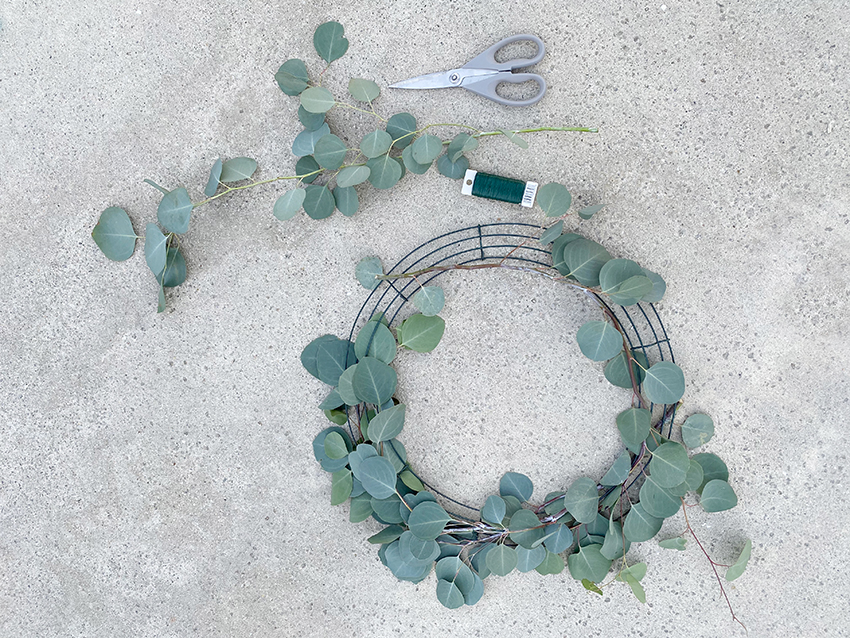 Do the same process with the next set of greens, trying to fill in all the gaps.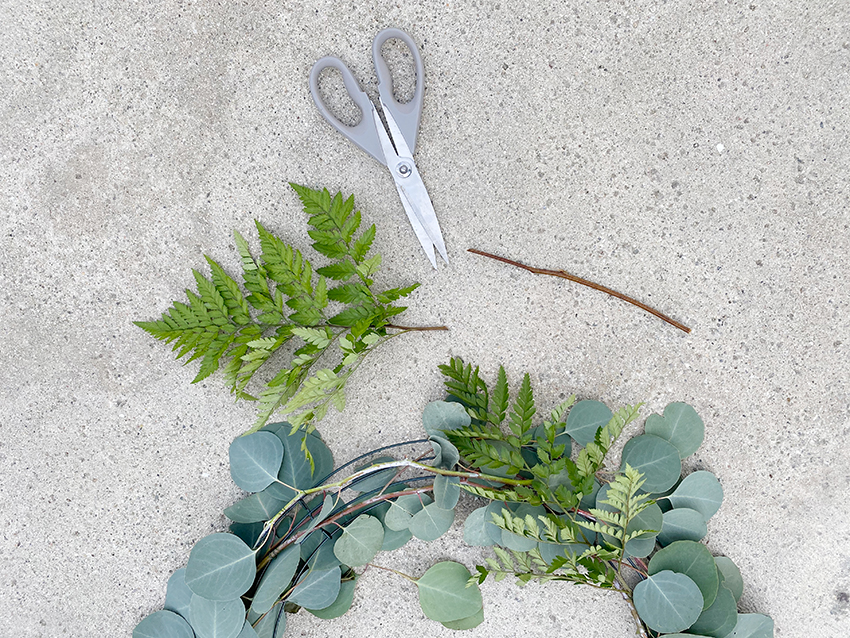 I repeated the process again with the flowering eucalyptus.  These were a little heavier, so I had to use more wire to secure it to the frame.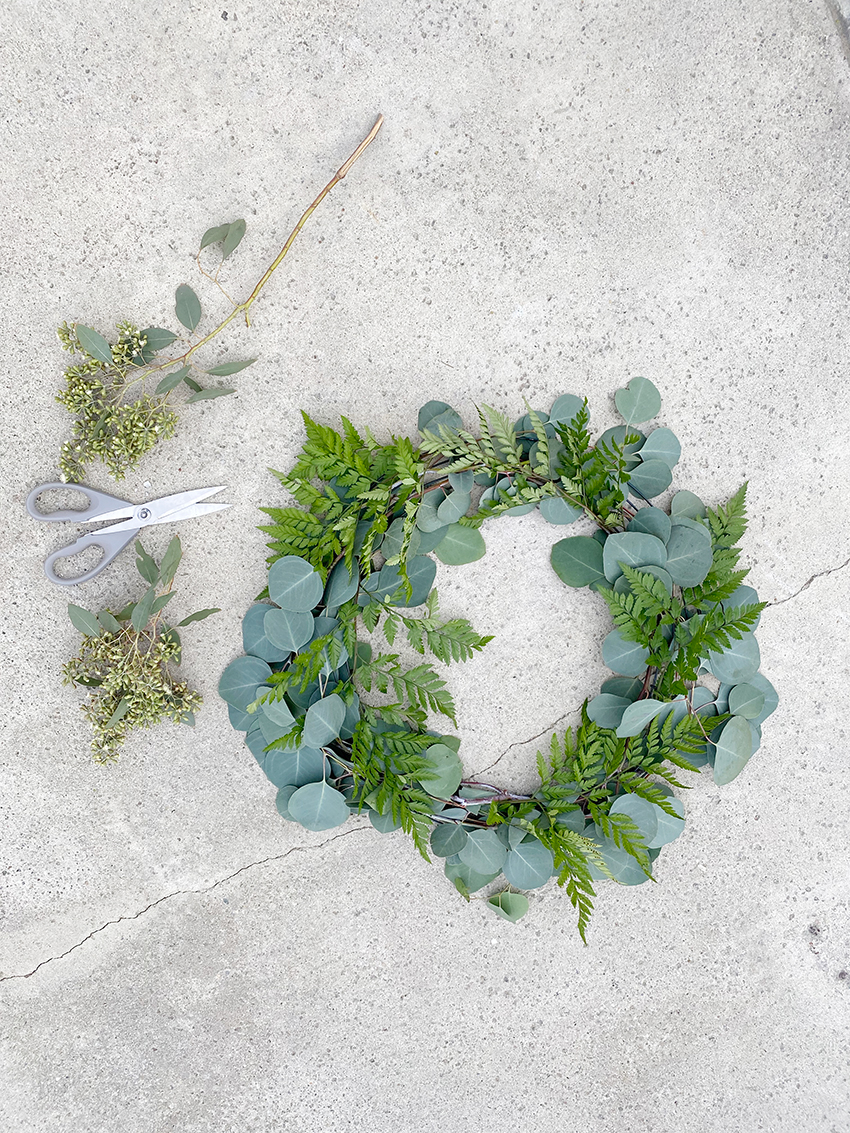 Once I was to this part, I decided to hang it on the door so I could fill in any sparse areas.  Then I added the pink feathers and the pink berries using the same method of securing with floral wire.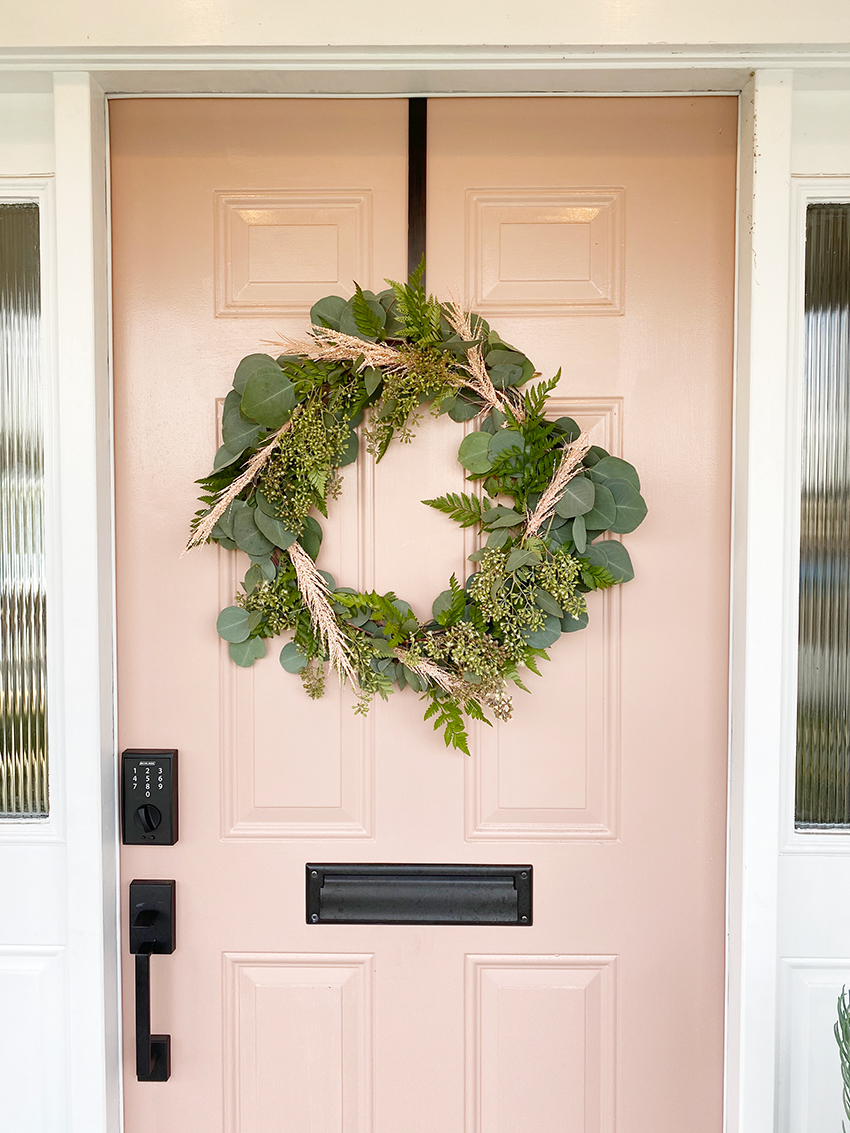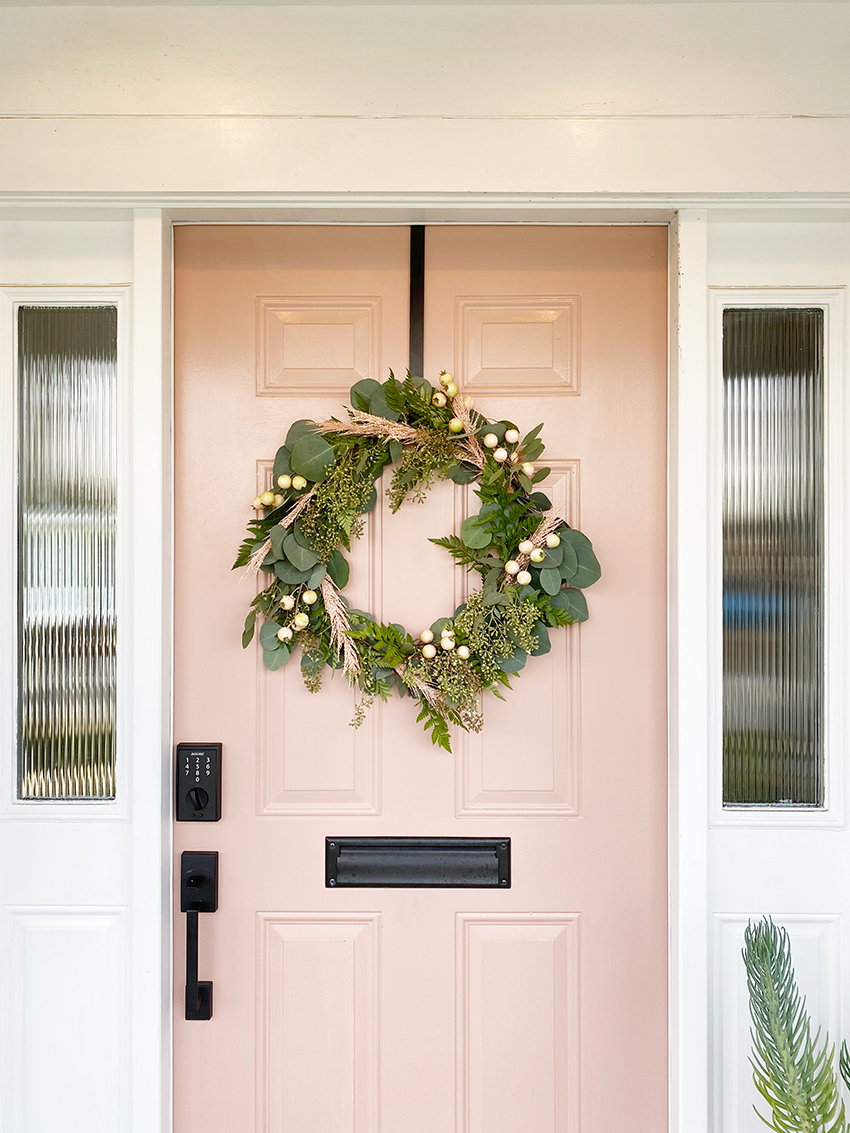 I'm going to spray the fresh greens with water every day to keep it looking fresh.  Happy Spring friends!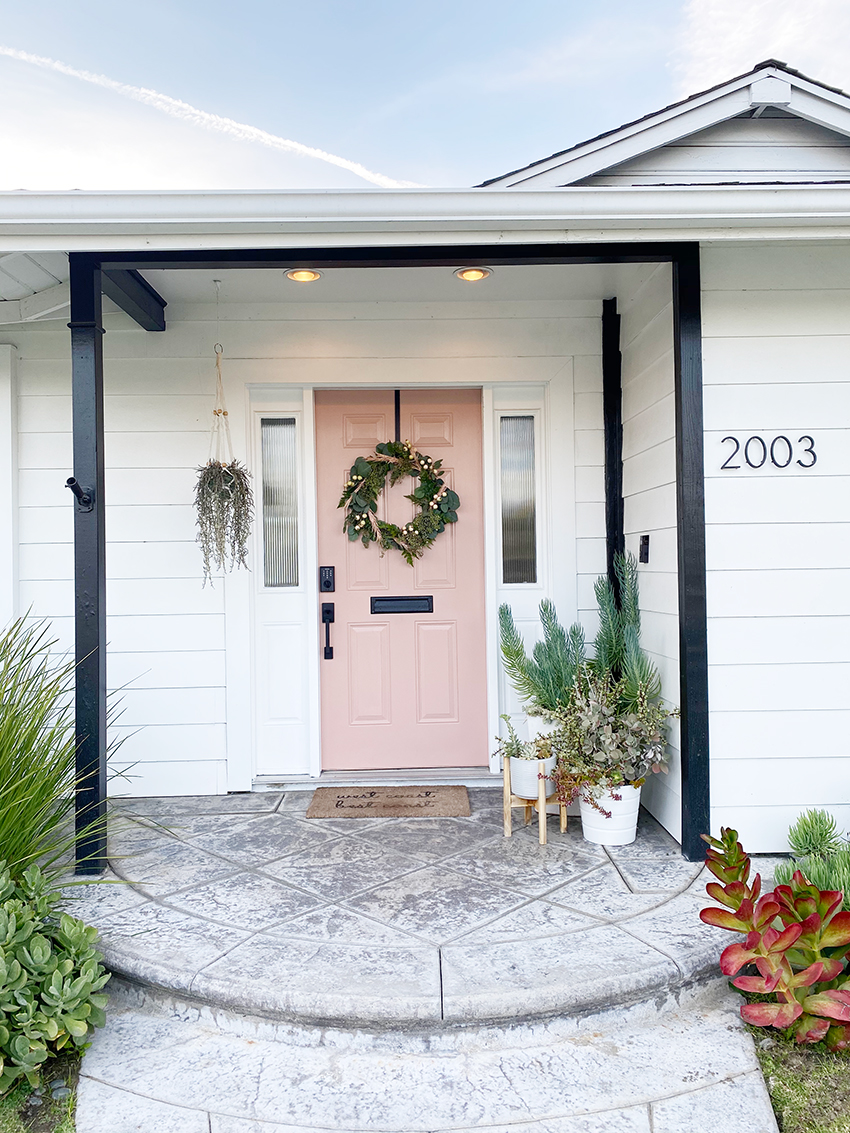 For more DIY, click here!