One year for my birthday my mom gave me a locally made salve/body balm.  As soon as I opened it, I fell in love with the smell.  Then I put it on.  It soaked into my skin like no other lotion ever has.  I started using it on cuts and scrapes, my son's eczema and even sunburns.  I quickly deemed it THE MIRACLE SALVE.
I've been using it every day for over a year.  My skin is smoother and more hydrated.  Any skin problem can be solved with this stuff.  Then, one day she went out of business.  After trying a few other salves that did not live up to this one, I decided to learn how to make it.
I looked on the back of the tin for the ingredients and started googling 'how to make a salve.'  It's actually quite simple.  All you need is a type of oil and either shea butter, beeswax or both.  They're melted together and turn into a spreadable balm or salve.
The key to the salve I loved so much is the long list of herbs.  The herbs are infused into olive oil (either by the sun or over low heat).  The list looks daunting, but I found them all on Mountain Rose Herbs and Etsy.  Buy just one ounce each and it will last a very long time.
I purchased the other oils listed on Amazon as well as the shea butter and beeswax.  After making this a few times, I think I've finally nailed the 'recipe' and I'm so excited to share it with you!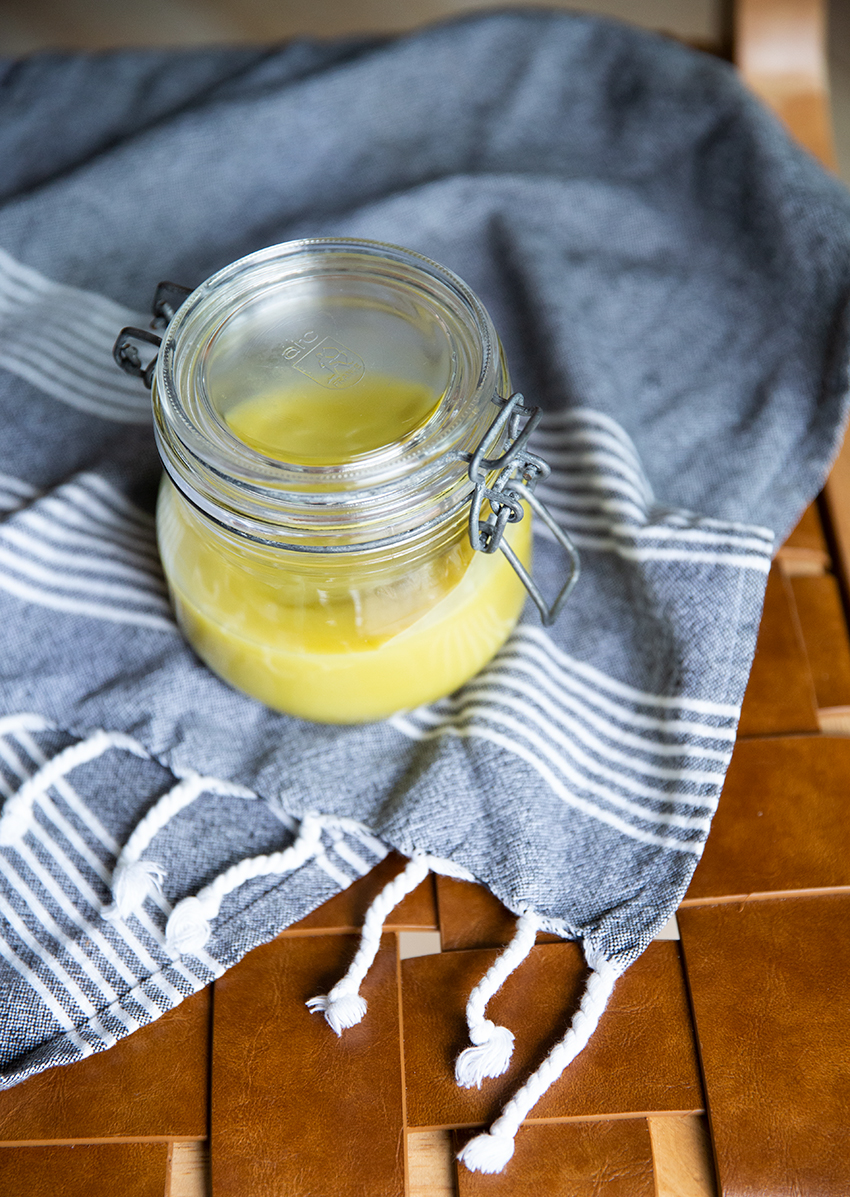 Herbal Salve/Balm for Extreme Moisturizing
Herb Infused Olive Oil
Take a quart jar and add 1 Tablespoon each of these dried herbs
St. John's Wart
Calendula
Comfrey Leaf
Burdock Root
Black Walnut Hulls (Powder)
Dandelion Nettle
Heartsease
Goldenseal
Add olive oil to the top of the jar and let it sit in the sun for 2-3 weeks (stirring every other day).  If you're in a hurry, you can do it in a double boiler for an hour.  After the olive oil is infused, strain out the herbs with a piece of cheesecloth.
How to make the salve/balm
Mix 4 ounces of the infused olive oil with 1 ounce almond oil, 1 ounce hazelnut oil, 1 ounce jojoba oil and 1 ounce grape seed oil in a double boiler.
Add 1.5 ounces of beeswax and 1 ounce of shea butter over low heat.
Stir until completely melted.
To test consistency, dip a spoon in the mixture and place in the freezer for 2 minutes.  That will be the finished consistency of the balm.
Once you've reached your preferred consistency, add 10 drops each of peppermint, lavender, eucalytpus, patchouli and sandalwood.
Pour into a container and it will harden as it cools.