Every fall, I offer mini-sessions at a variety of locations.  This date is for the Huntington Beach pier in Huntington Beach.  It's a great opportunity to update your family photos.  All my prices include the re-touched digital images.  I want you to be able to use them for your holiday card, give photos as gifts and simply to document the year.
Location: Huntington Beach // sand, water and the pier
Details: $125 session fee to book your 20 minute session, additional $450 due after the session for all your digital images
**Images are edited for color and fully re-touched. You'll receive printing tips and resources so you can make beautiful prints and products.
Book your session // Pay your $125 session fee and you will be contacted with details and directions.
Click here to book 4:30pm  BOOKED
Click here to book 5:00pm  BOOKED
Click here to book 5:30pm  BOOKED
Click here to book 6:00pm  BOOKED
IF THE ITEM SAYS 'OUT OF STOCK' SOMEONE ELSE HAS BOOKED THAT SESSION.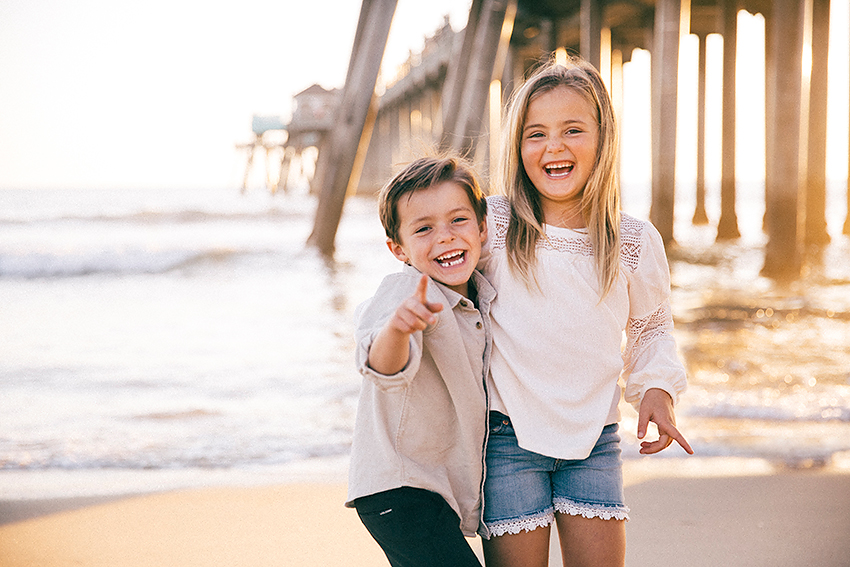 If you'd like to see more images from Huntington Beach, click here.
If you'd like suggestions for what to wear at this location, I suggest soft neutral colors.  If you prefer darker colors, choose muted tones like emerald and charcoal.
For little girls, dresses are great.  You can always add a little sweater on top if it's cold.
For little boys, solid colors with detailing or a very subtle pattern works well.  I find that bigger/bold plaids can be a little distracting in the photos.  If you prefer plaid, choose tone on tone or a small print.
Dads can wear pants (khakis or denim) and a casual shirt.
I personally love moms in a flowy-type dress.  It adds a lot of movement to the photo.  If you'd like to borrow one of my client wardrobe pieces, just message me.