I've shared parts of my boys' room over the last year since I made it over, but never the finished product.  I think homes are always a work in progress…we are constantly re-freshing things and the kids are growing, so we try to re-configure according to their needs!  The boys have been in bunk beds (purchased online as pottery barn knock-offs) since they moved out of toddler beds, many years ago.  They are 10 and 11 years old (19 months apart) and collectors of legos, bionicles, art supplies and just about everything else under the sun.  My goal in the room was to keep the clutter down.  I wanted to have a container for everything.  Basically a place to put everything away.
The focus of the room is the shelving unit that Bryan (husband of Ascot Friday) built for me.  It's loosely based on shelves seen at The Ace in Palm Springs.  He did an AMAZING job and if you're in Long Beach and want to have him make you shelves like these, let me know and I'll put you in contact.  The shelves are filled with books, toys and a few vintage found items.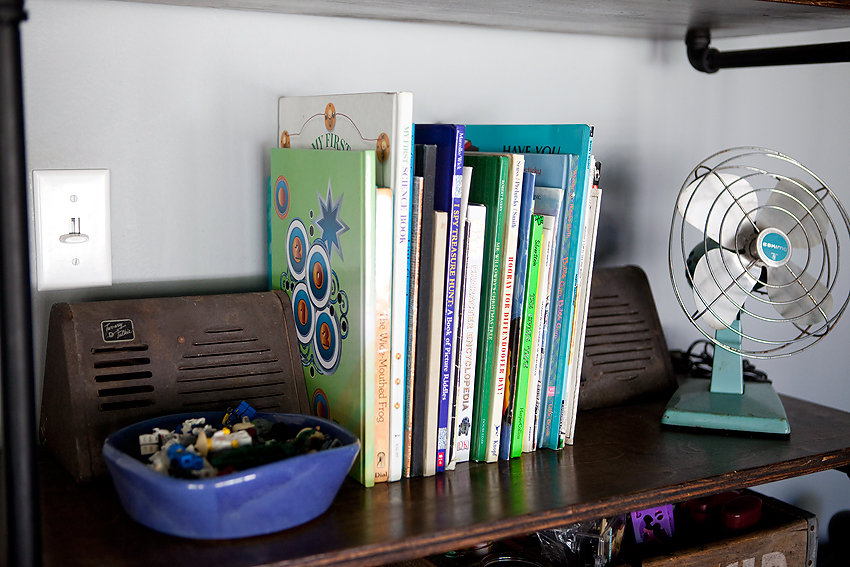 I tried to use vintage pieces that would be functional, like pottery bowls to hold lego guys and an old pair of speakers as book ends.  I did a whole blog post about the soda crate that houses all of their art supplies.  I also love this old flour sifter that now houses colored pencils.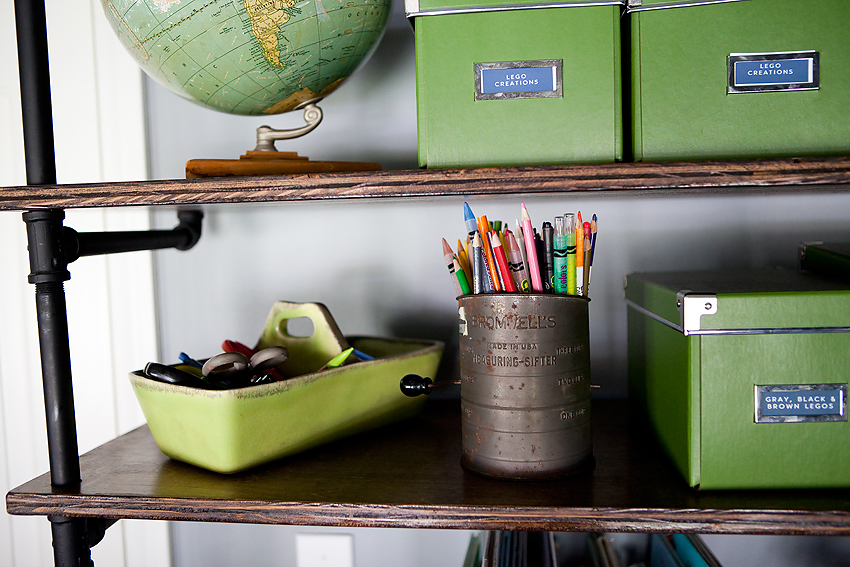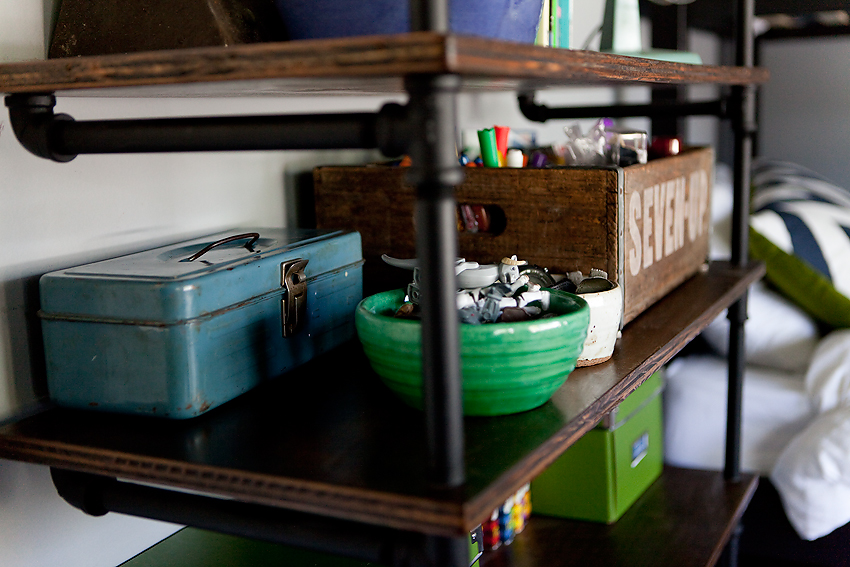 The green storage boxes are from Ikea.  I printed out matching labels to remind the boys what belongs in each box!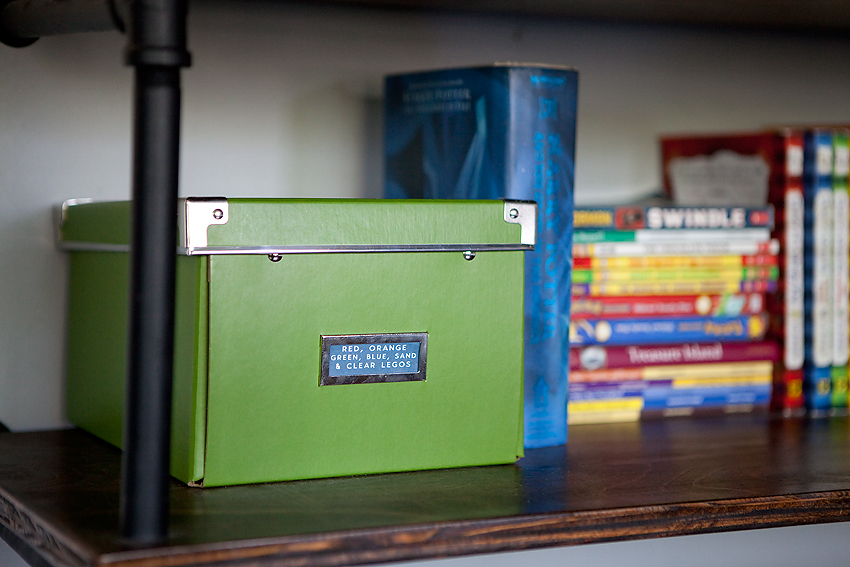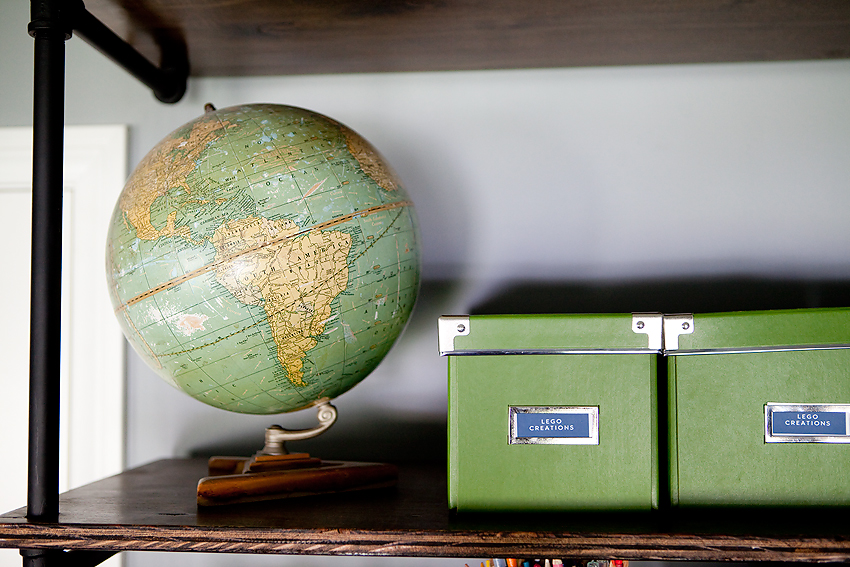 The white bedding is also from Ikea.  I splurged on a Jonathan Adler needlepoint pillow to inspire the room and the other pillows I made.  I also have a whole blog post about how I made chevron stripes out of the regular old striped fabric that you buy at Ikea.