You could say it runs in their blood…the ability to effortless throw together an outfit, pick out the best finds at flea markets and just be stinkin' amazing at everything they do!  Laura and her sister Erika both have insanely cool homes.  The perfect blend of old and new.  I've been inside Laura's home on many occasions, but the first time I went to Erika's house was when I photographed her baby girl, Monroe.  I asked to come back and photograph a few things to share on the blog…and she said yes!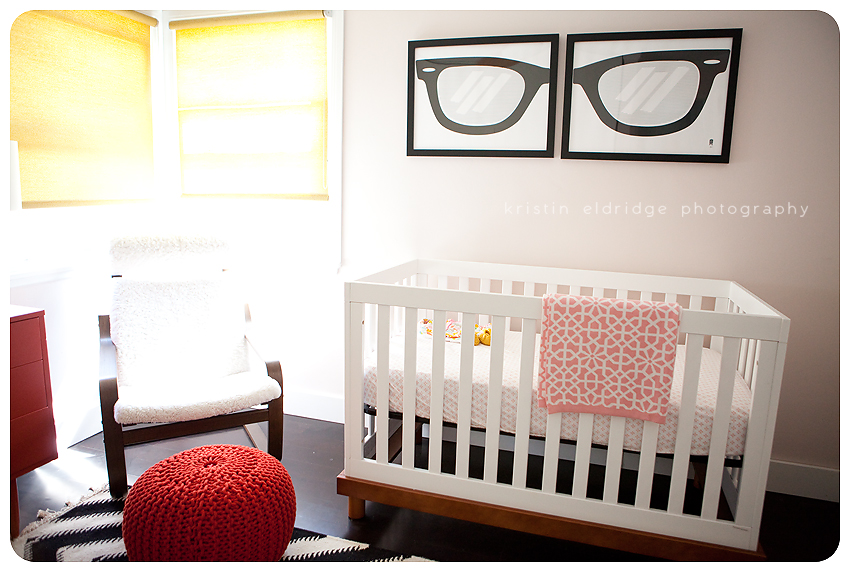 Today, I want to show you Monroe's nursery.  I took photos of other parts of the house, but we'll talk about that another day.  Erika told me she'd been scouring flea markets for months and months to get the perfect accessories for Monroe's room.  Plus she got a few tips from Laura, who had designed her nursery right before.  Like using an antique credenza as a changing table.  Genius.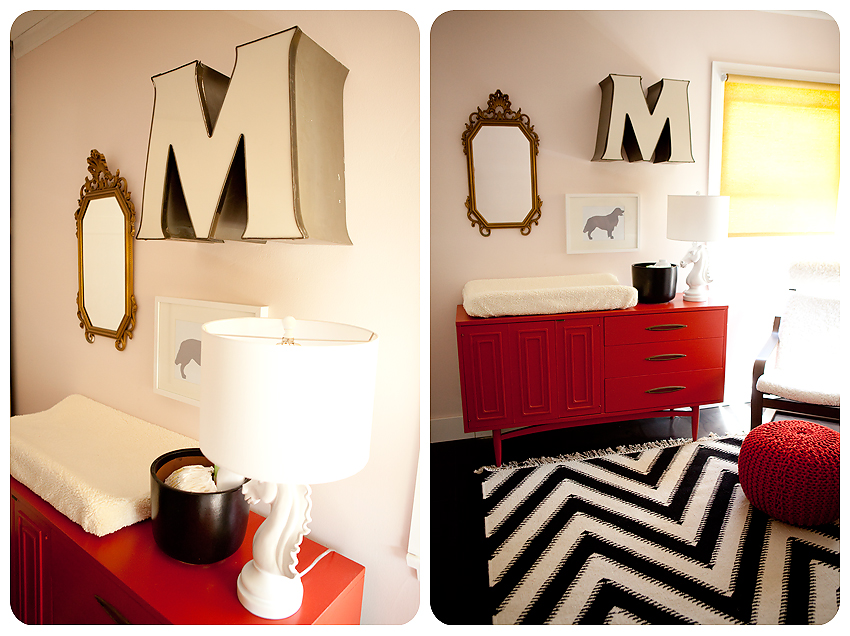 And that letter M.  It just makes the room. The grouping above the changing table is so girly without being sacchrine-y sweet.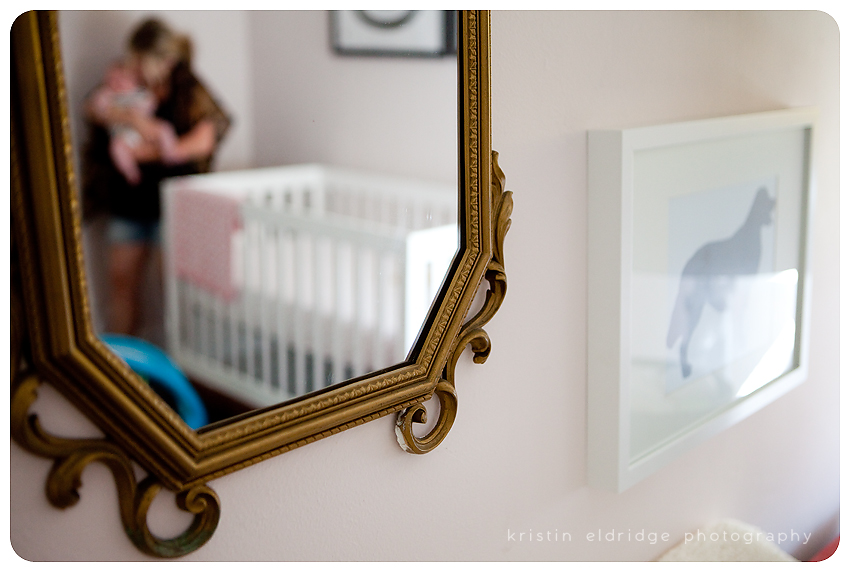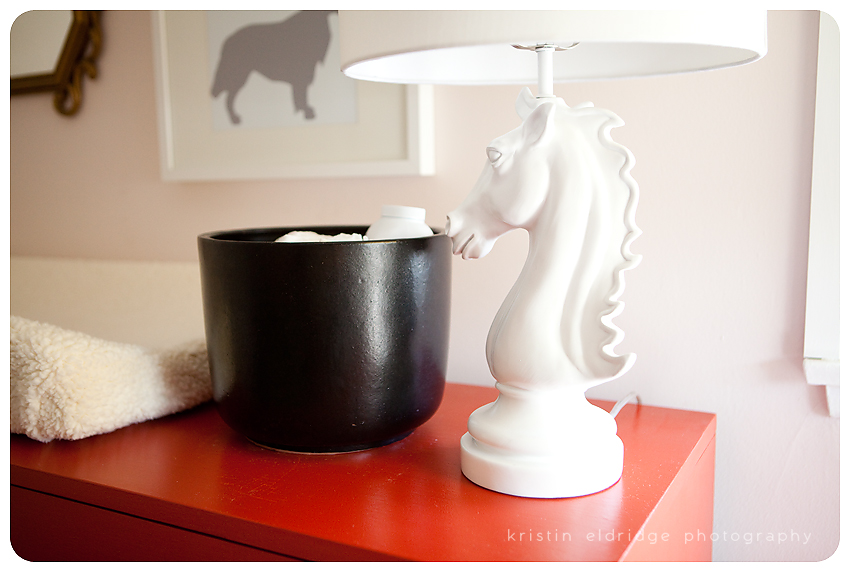 I also love the ray ban prints above her crib.  Such a hip way to tie in all the pink to the graphic print rug.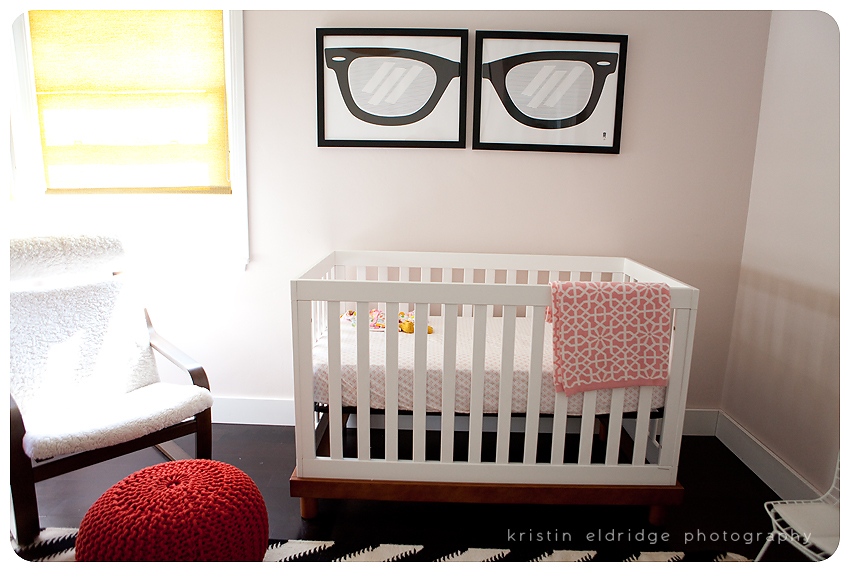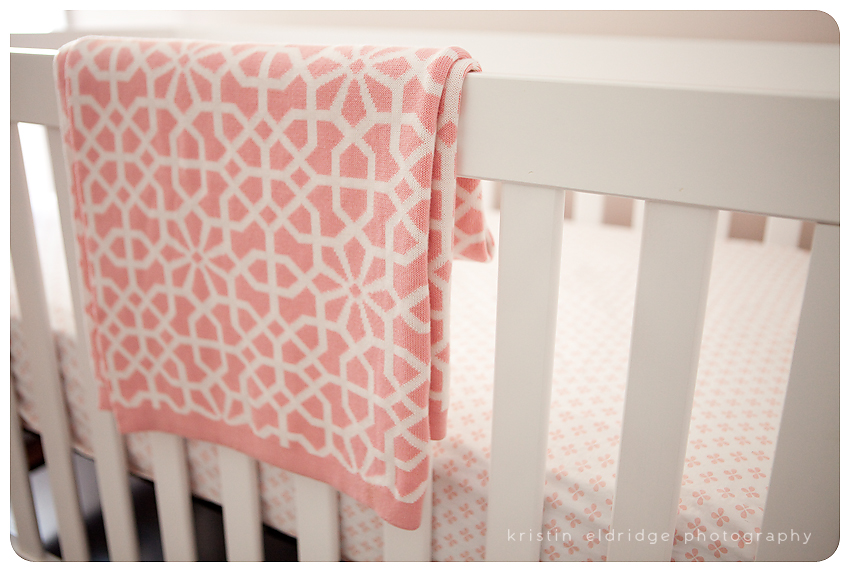 And oh my gosh you guys…mini bertoia chairs.  THE CUTEST THING EVER.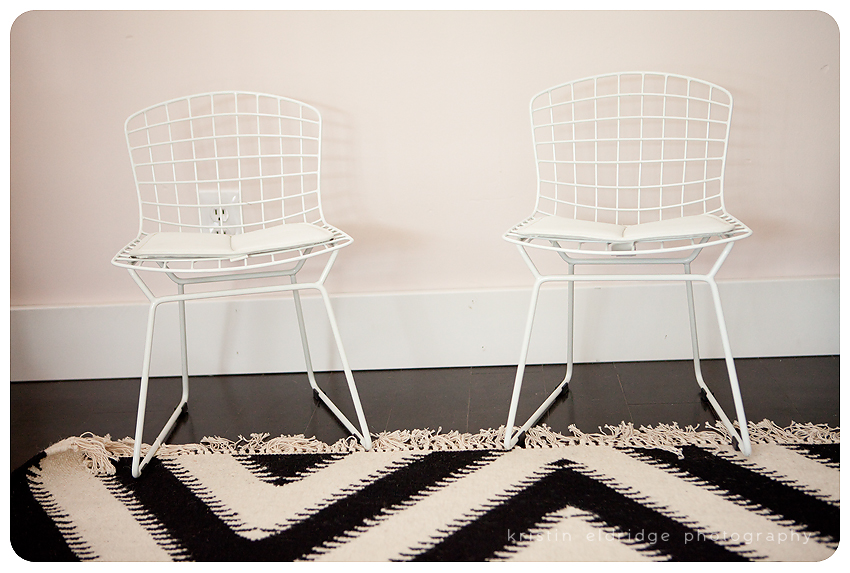 When we did the photo shoot at Erica's house this summer, of course we had to incorporate the nursery.  And here's the cutie that I'm sure will grow up to be just as hip as her mommy!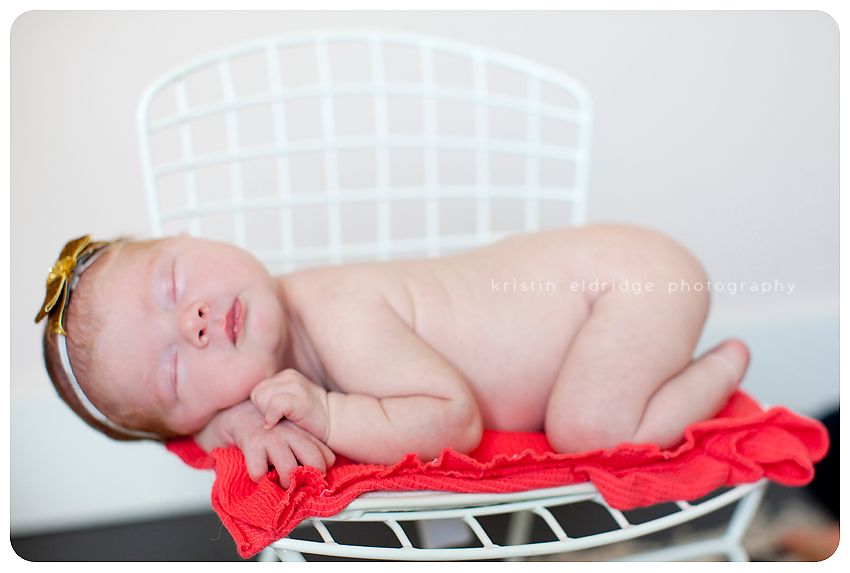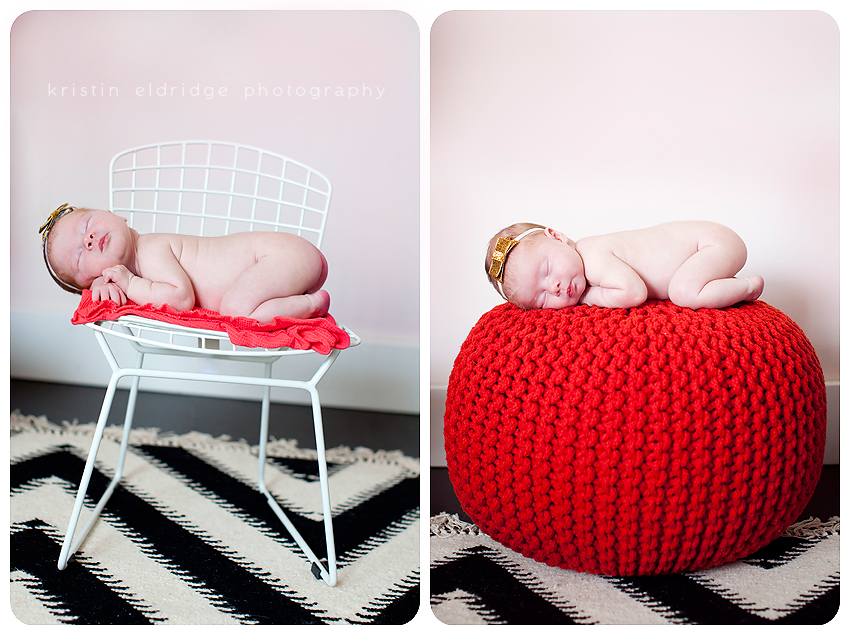 Thanks Erika for the tour of your home!