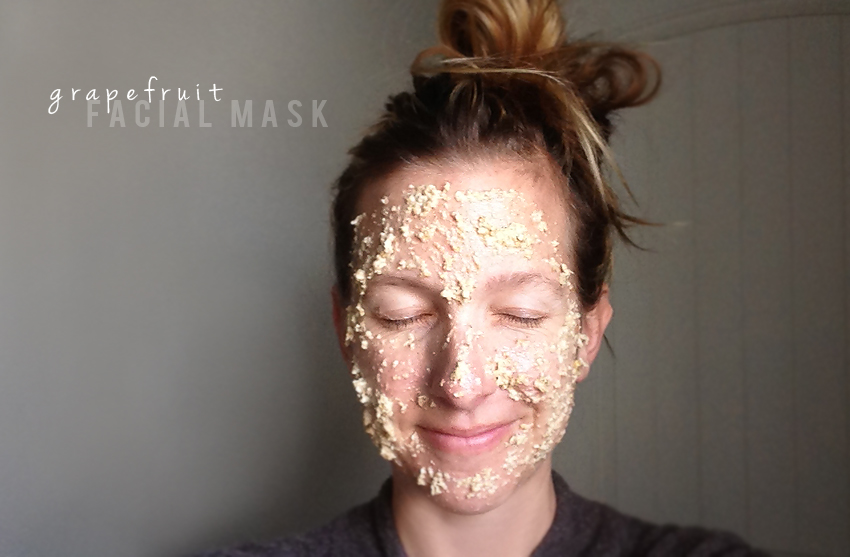 We've eaten our weight in grapefruit after visiting my grandma a few weeks ago.  Her backyard grapefruit trees are overflowing with fresh fruit.  Southern California spoils us with seasonal fruit and each season seems to be better than the last.  I decided to whip up a facial mask with some of our extra citrus.
Here's what's going on in this mask…anti-oxidants from the grapefruit fight free-radicals, which cause fine lines and wrinkles.  Who wants those!?  The citrus also works with the egg white to even color and tighten the skin.  Oatmeal softens skin and gently scrubs away dead skin cells.  It's also anti-inflammatory.  Honey is added because it's anti-bacterial, which means it fights acne!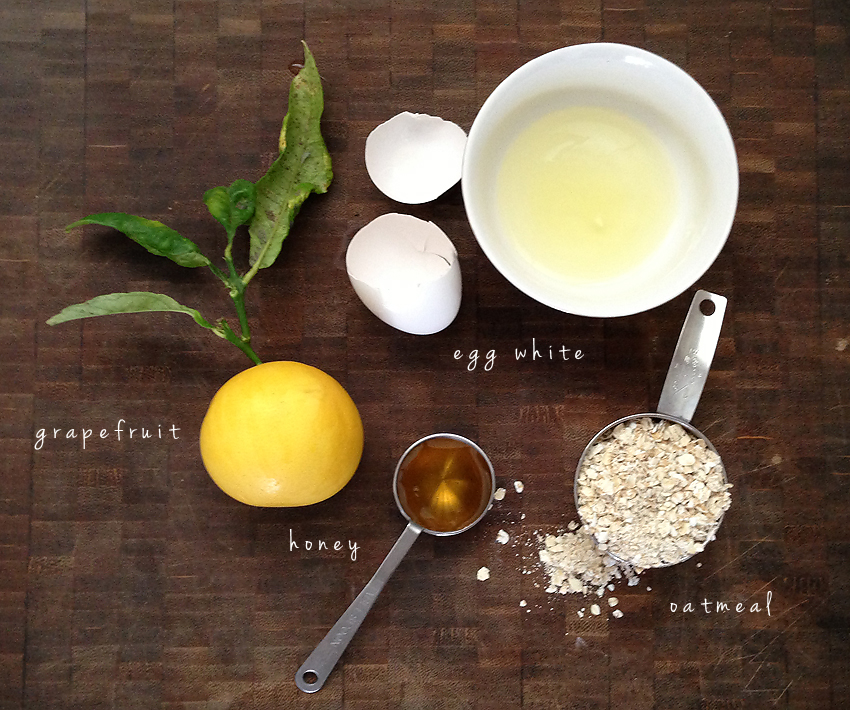 Here's my recipe…juice from 1/2 a grapefruit, 1 Tablespoon raw honey, 1 egg white and 1/2 cup oatmeal.  If you have a mini-food processor, puree the mixture.  If not, just stir it together…it will be lumpier this way.  Leave it on your face for about 15 minutes, then wash it off.  As with anything you put on your skin, if you are sensitive, test a smaller patch of skin before putting it on your face.