Hey friends!  I hope you all had a Happy Halloween!  We had fun dressing up and going to parties, trick-or-treating and the rest.  I meant to post this yesterday, but I didn't get around to taking pictures until the evening and by the time we got home, I was just too tired to do anything but sit on the couch!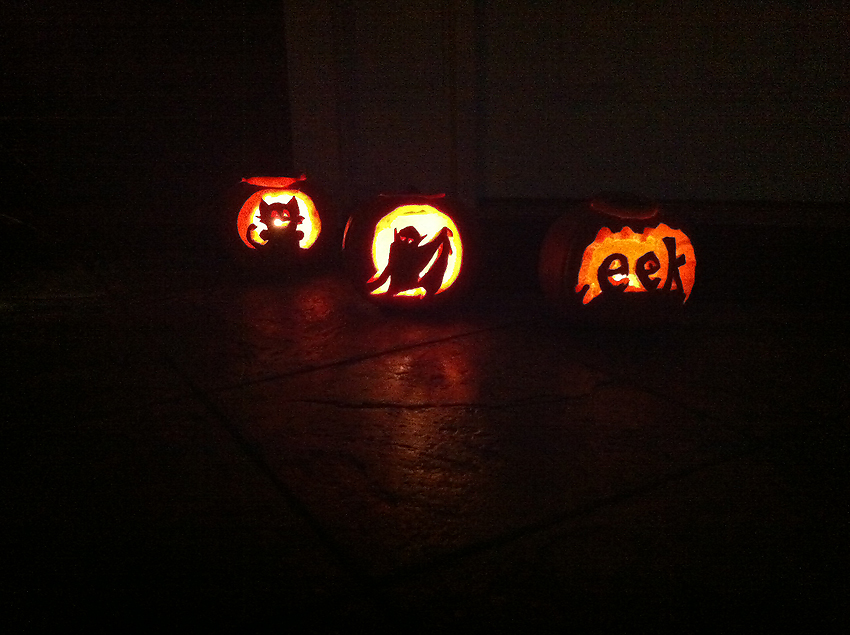 Can we talk about carving pumpkins first?  It's been so stinkin' hot here lately that if you carve a pumpkin too early and it sits in 90 degree weather for a few days, the trick-or-treaters are greeted with rotten pumpkins.  So, Monday night we rushed through homework and dinner to fill our table with pumpkin guts.  It looked so easy, but really, do we want our kids hacking away with a knife?  Isn't this really for the adults?  Brent and I high-fived each other for doing a great job carving up the kids' favorite designs.
Also, I love these little Cinderella pumpkins you can buy at Trader Joe's now.  I put them on top of the antique spools I just bought at the flea market.  Simple table decoration!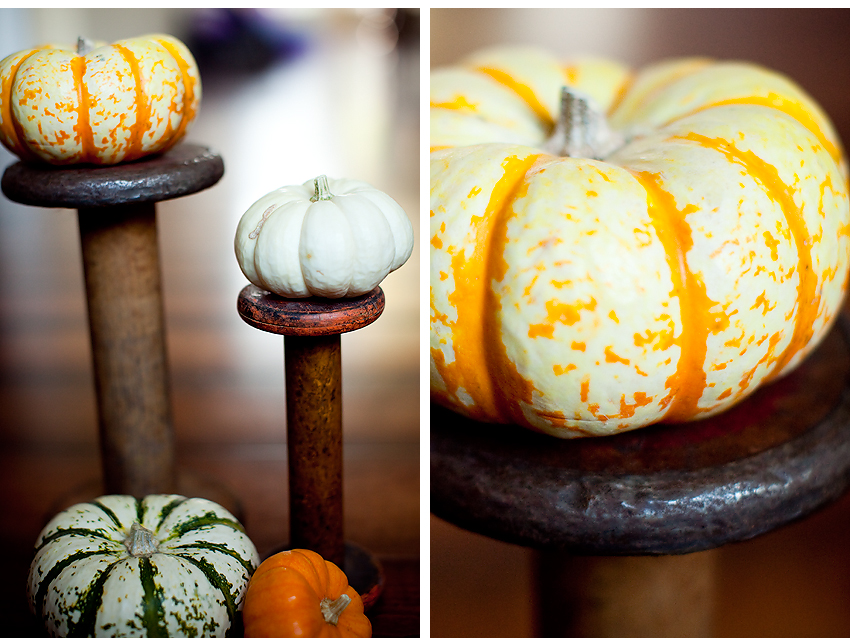 We hosted a Halloween party last weekend.  It was in the middle of a busy work schedule for both of us, so we whipped together a costume.  It was inspired by the awkwardly awesome school photo costume I saw on Cup of Jo.  We both raided Jake's closet for my clothes, Brent's tie and his head gear…ewww!  Also, thumbs up for posting stupid pictures of yourself and thumbs down for the bad quality of the iphone photo taken at night.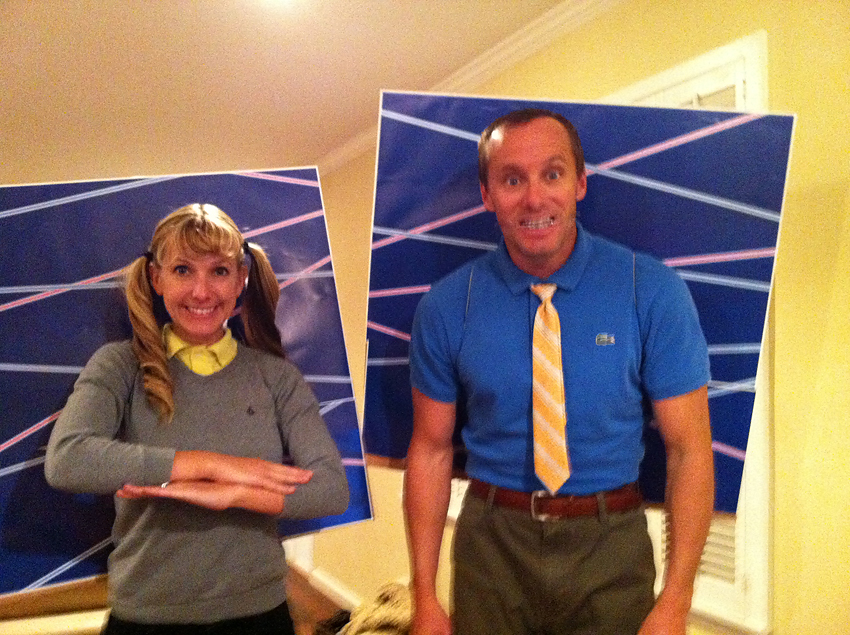 The kids on the other hand had awesome costumes!  Jillian was a peacock.  I made her costume from some of the cool stuff I bought at Michael Levine in downtown LA.  My mother in law, Kathy, came over to help with last minute costume assembly too!
Cooper's costume was thrown together in about 30 minutes a few weeks ago when he told me the party he was going to that night was dress up.  A quick trip to Joann's and a handful of sticks later, we were in business!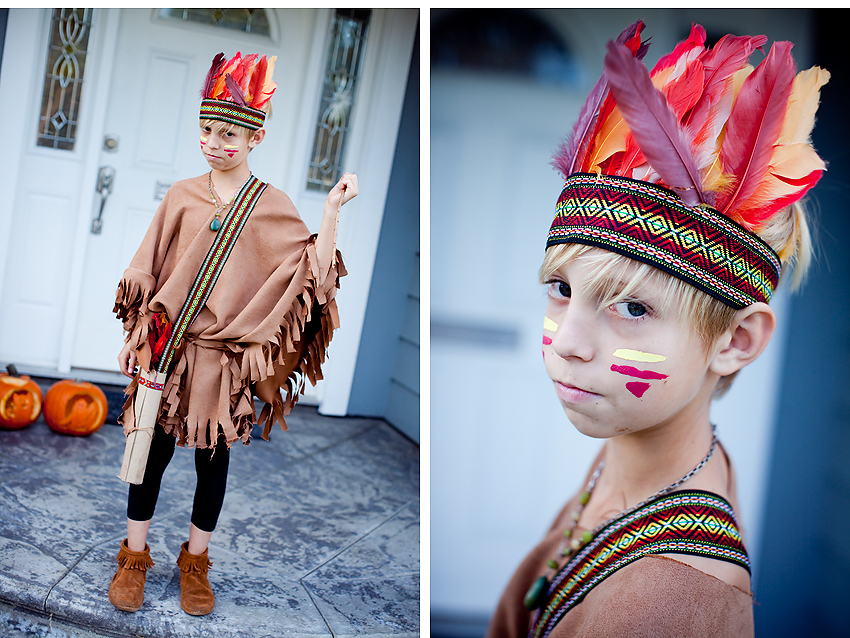 I ran out of steam by the time it came to Jake's costume and our friend Marcus, who's a way better seamstress than me, offered to make it.  Jake takes guitar lessons and is super into his electric guitar.  Most of the lyrics of popular songs he wants to play are questionable at best, so Brent introduced him to Stryper.  Marcus did a bang-up job with Jake's costume and his was the hit of the night!