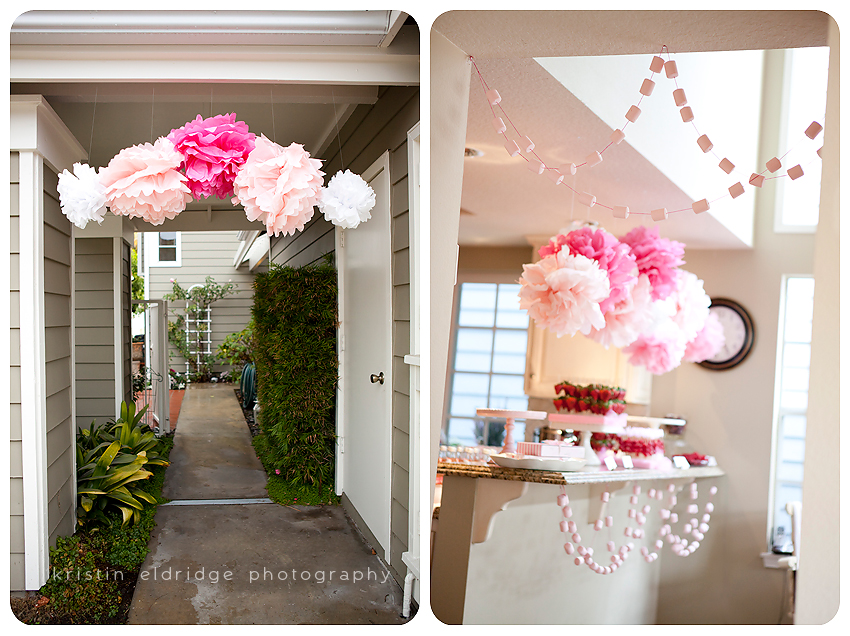 I recently worked on the girliest, pinkest baby shower you can imagine.  Basically, I was living in fru-fru heaven for the last month.  The mommy-to-be loves DIY and all the details that make parties pop, so I crafted my heart out!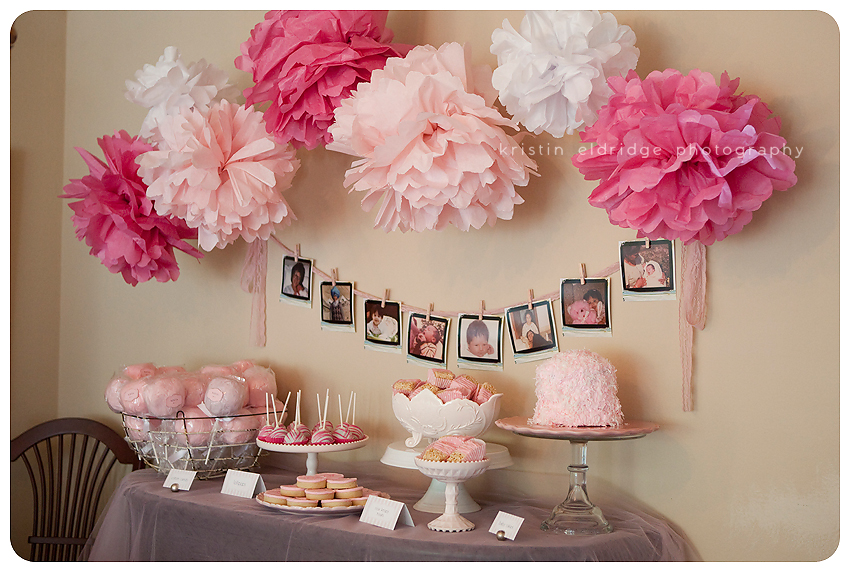 She wanted to incorporate baby photos, so I scanned them and put them in a polaroid template so the look was uniform.  They hung from a piece of vintage lace with handmade glitter clothespins.  I layered pink tulle on top of a credenza to display the amazing desserts by Sweet and Saucy.  Pink tissue paper poufs hung above the display.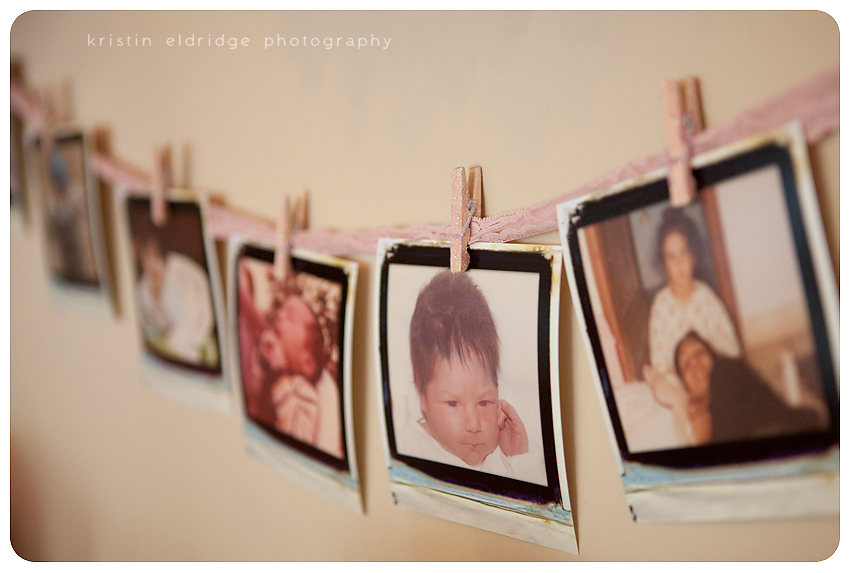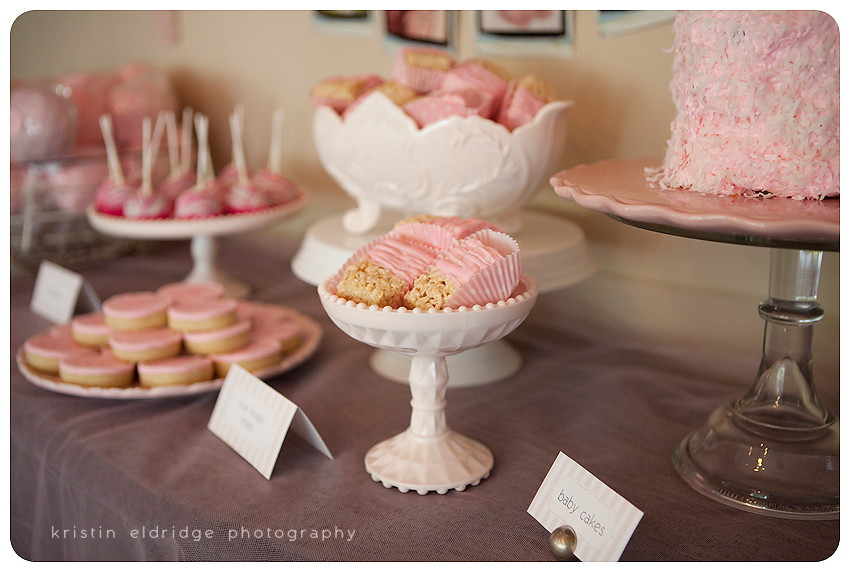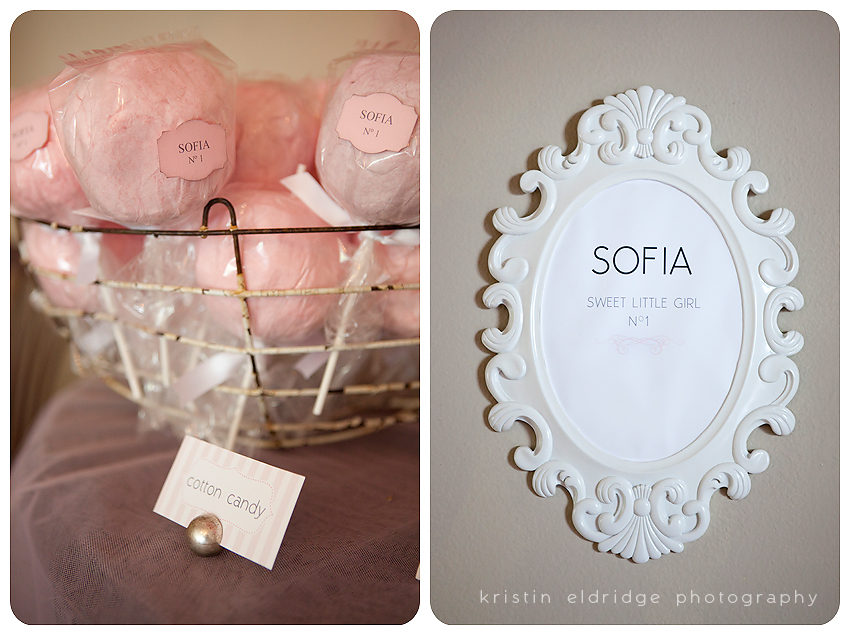 I printed off this customized name tag and placed inside a mirror they purchased from Target.  It hung in the entry way.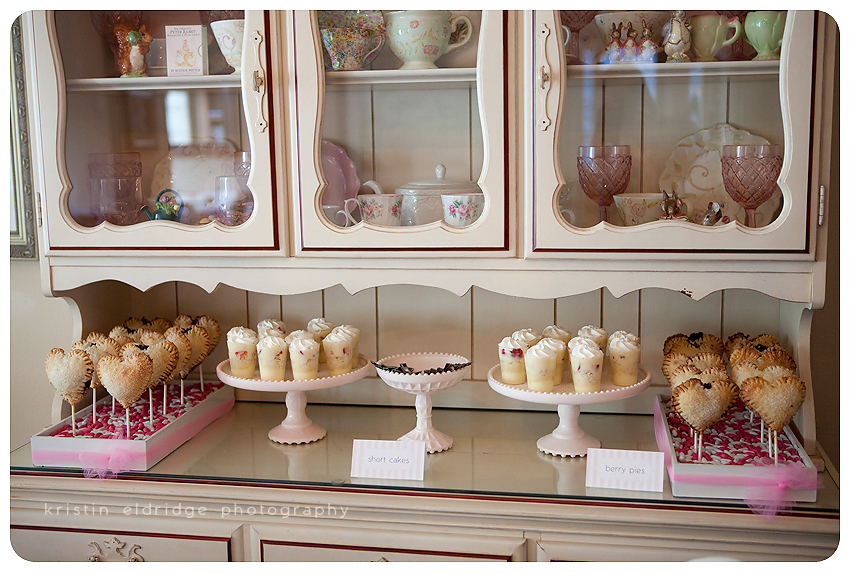 More Sweet and Saucy desserts overflowed onto the neighboring hutch.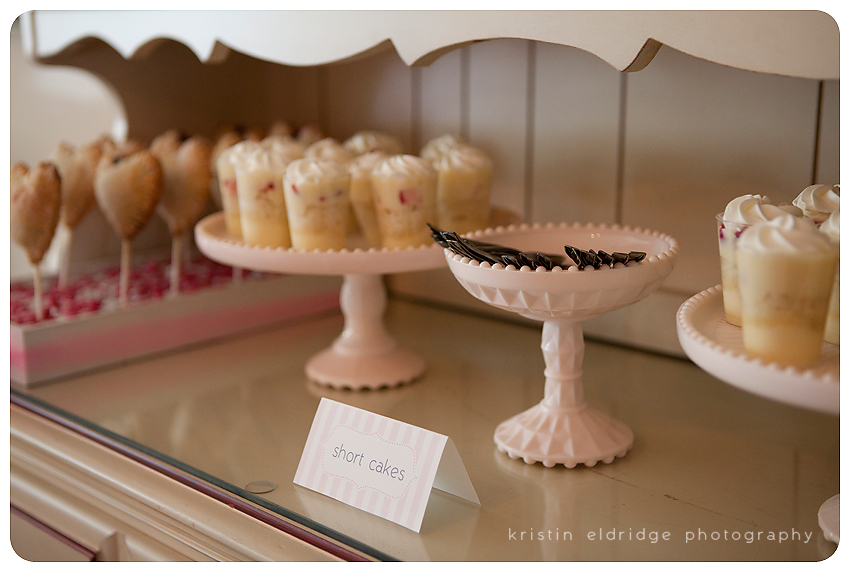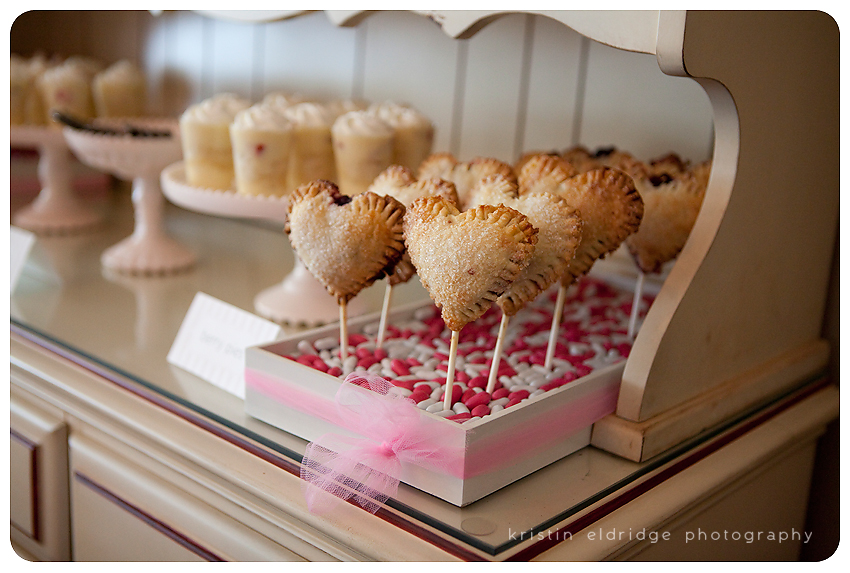 More vintage lace displayed some of Sofia's outfits and shoes along with the favors:  OPI polish in Sweet Heart.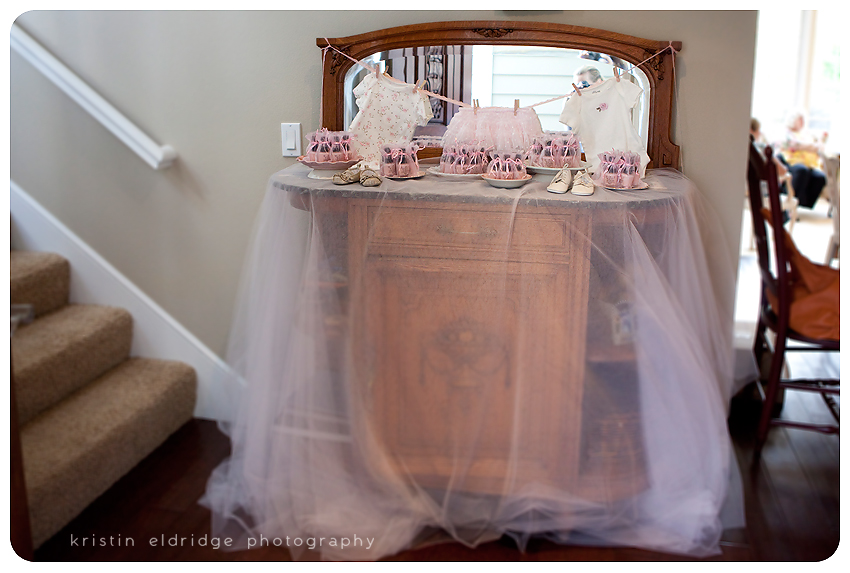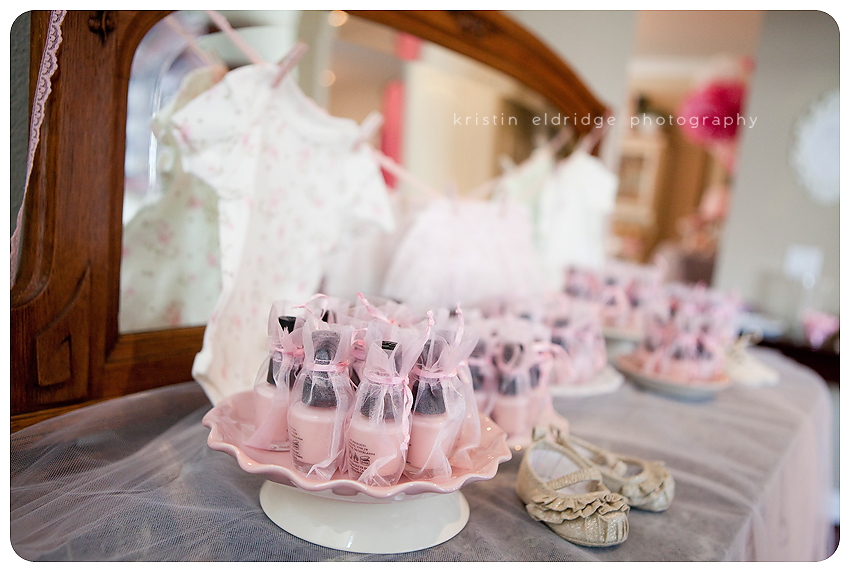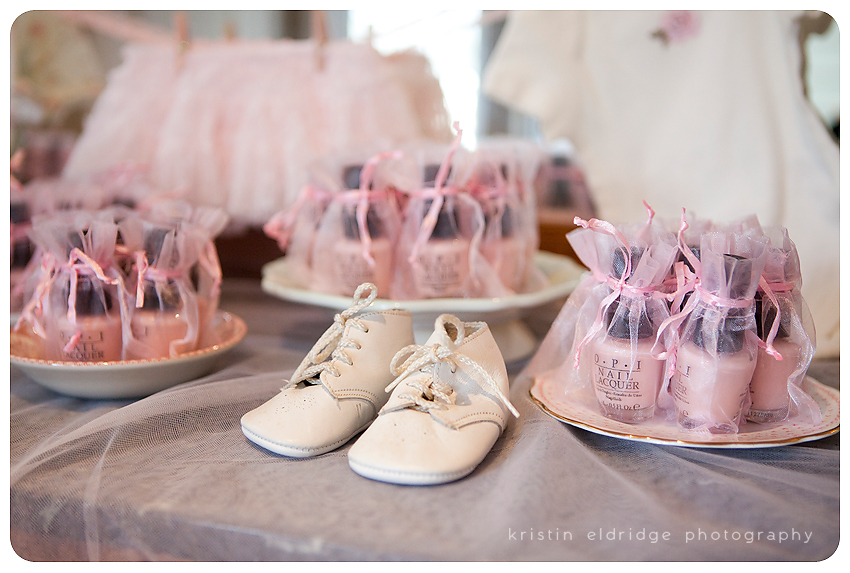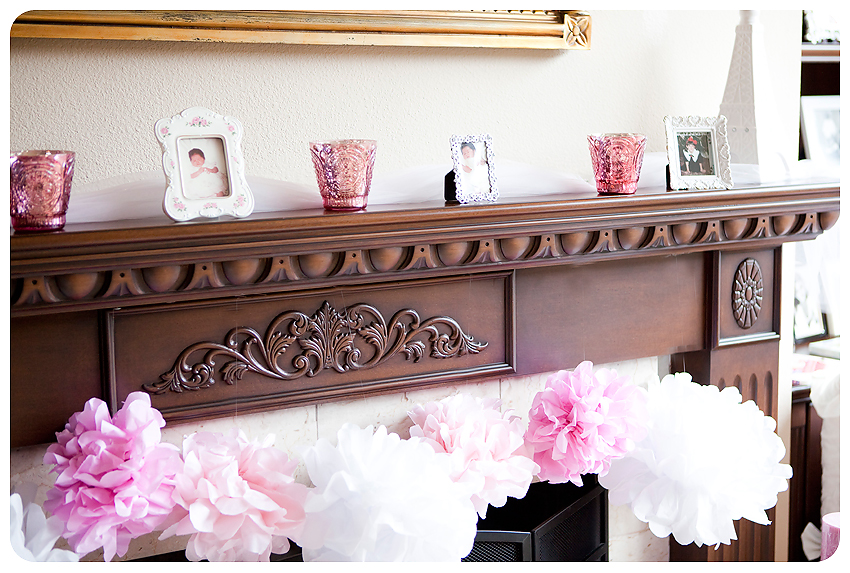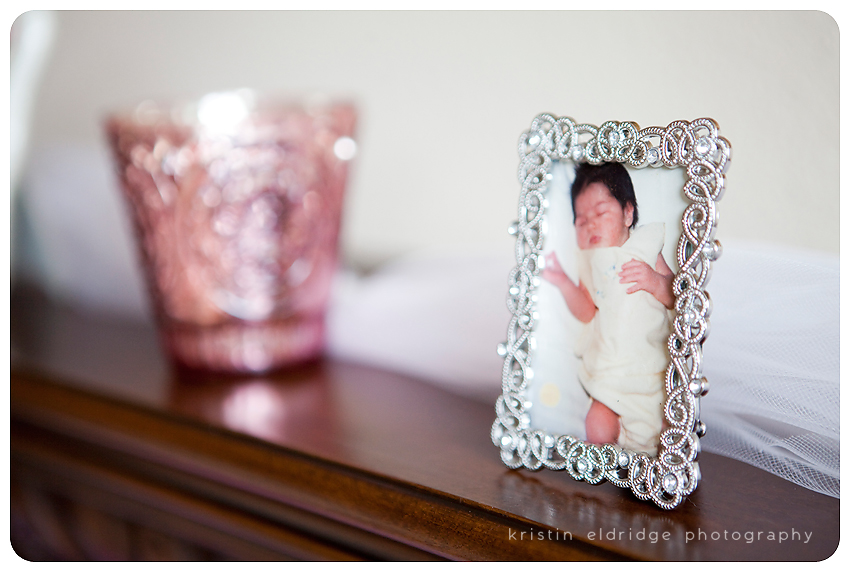 I loved how the baby pictures showed up again throughout the decor.  It adds such a great personal touch.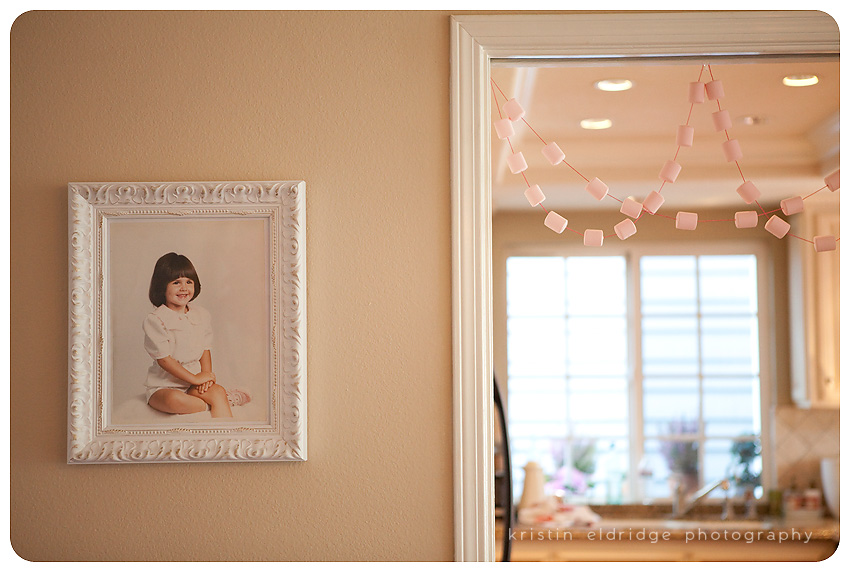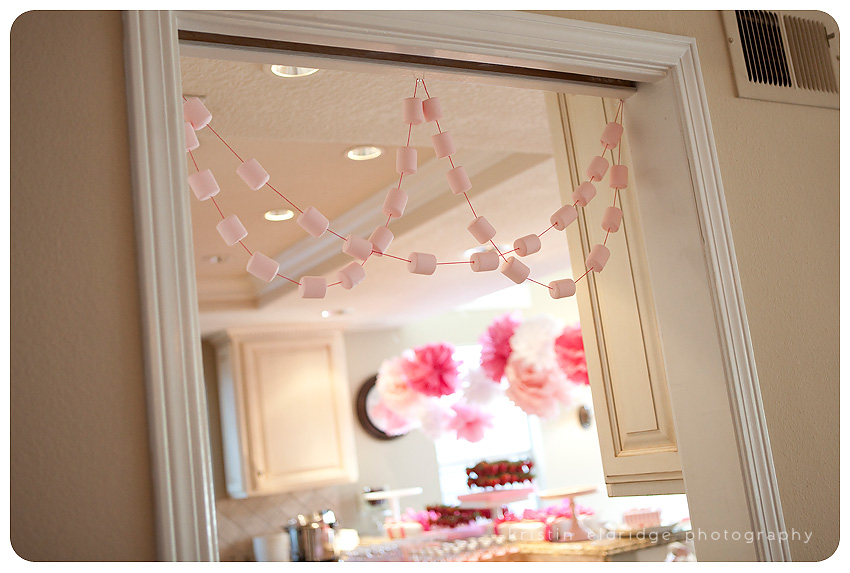 The kitchen bar served as the food/beverage station.  I hung large tissue poofs above the bar and faux pink marshmallows strung on hot pink embroidery floss in the doorway and under the bar.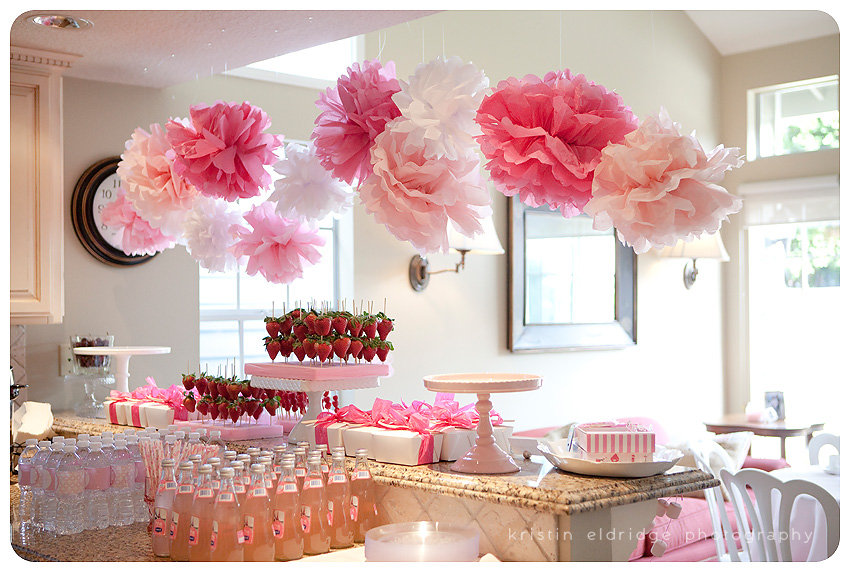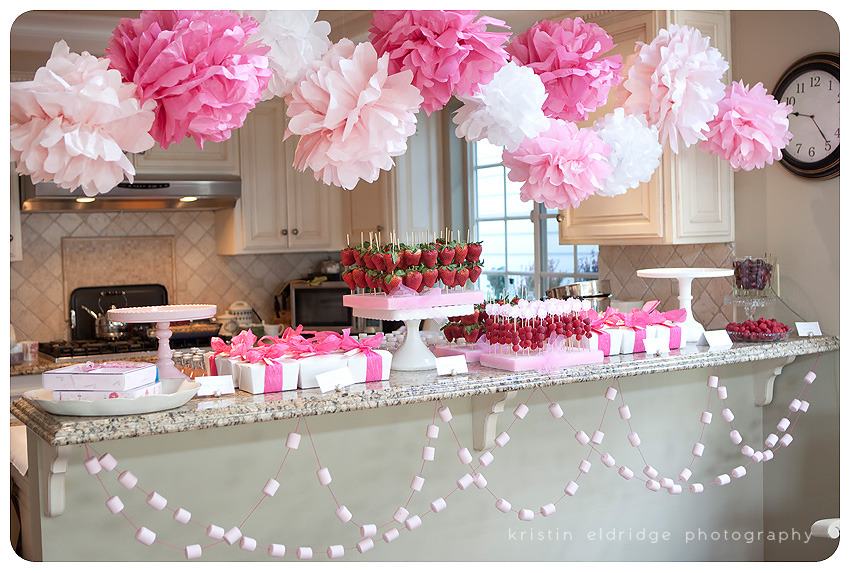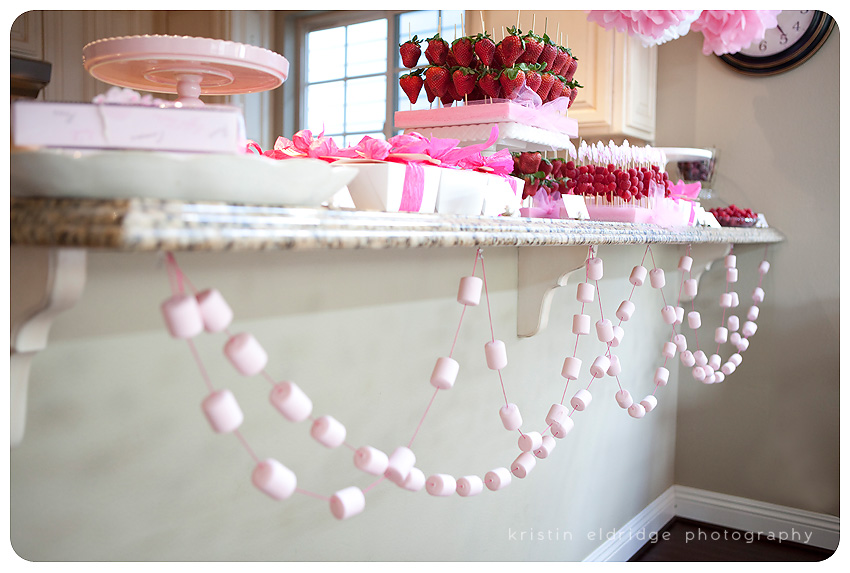 Katie wanted her mom's mac & cheese, so we used these paper boxes from Garnish to package it.  It's tied with paper ribbon from Paper Source and a bamboo fork tied on the top.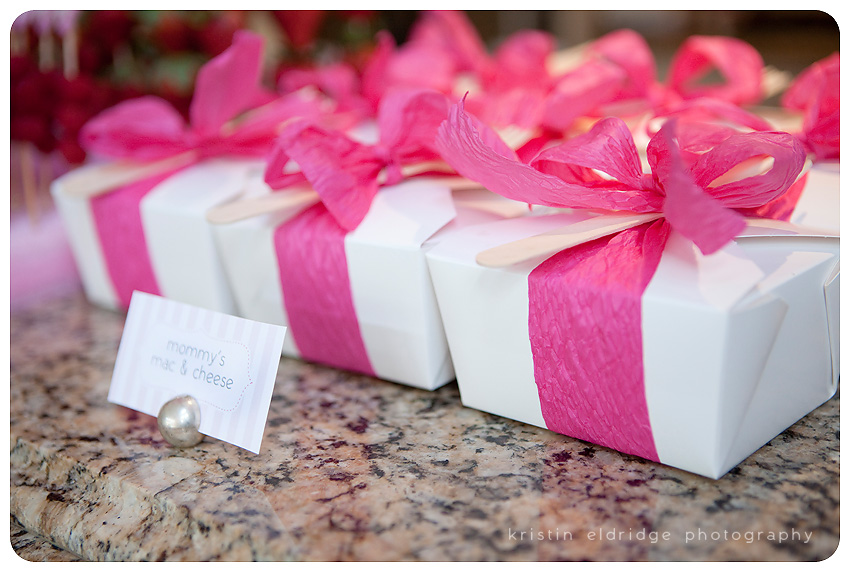 Another favorite way to display fruit is skewered and served upright.  This time I used a piece of styrofoam from Joann's and painted it pink then glittered it and tied it with a piece of pink tulle.  The skewers easily slide into the foam.  I gussied up the picks with little Martha Stewart punches.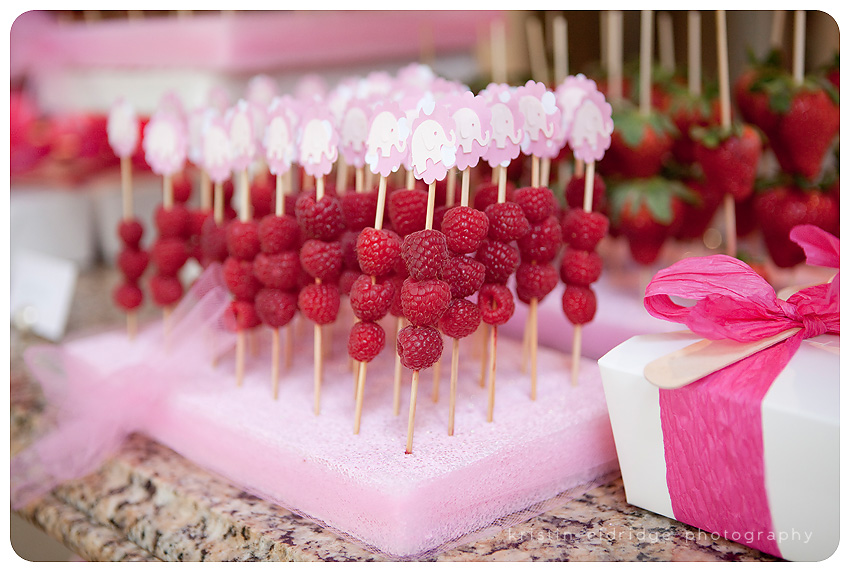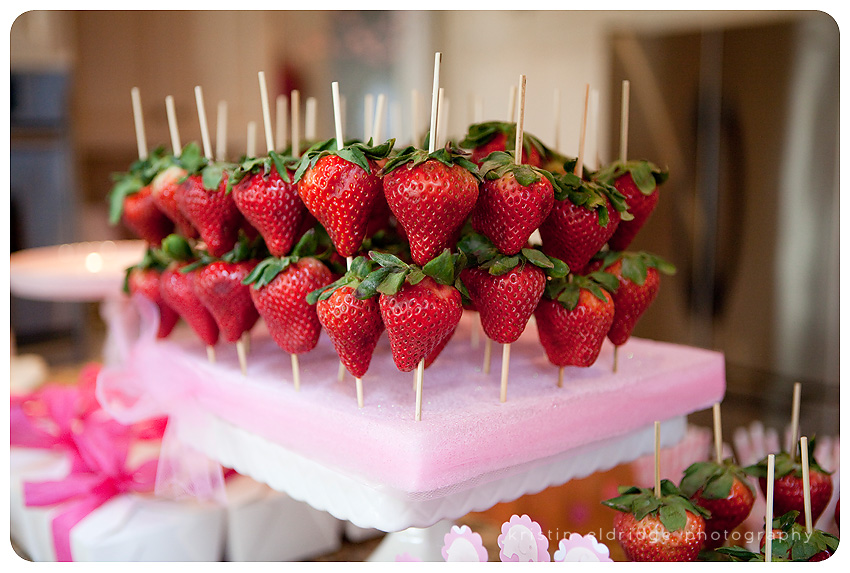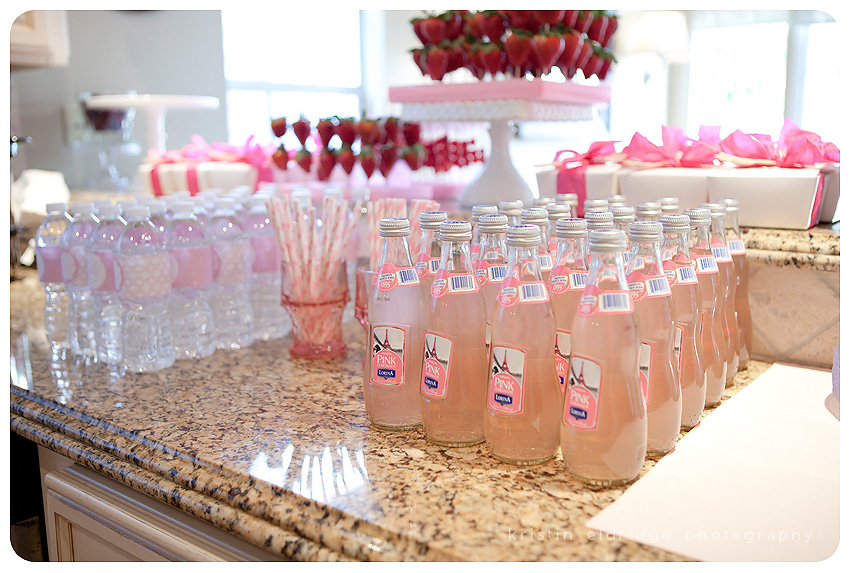 Our beverages were individual pink lemonades and water bottles decked out with labels found on Etsy.  The cute little straws were also an Etsy find.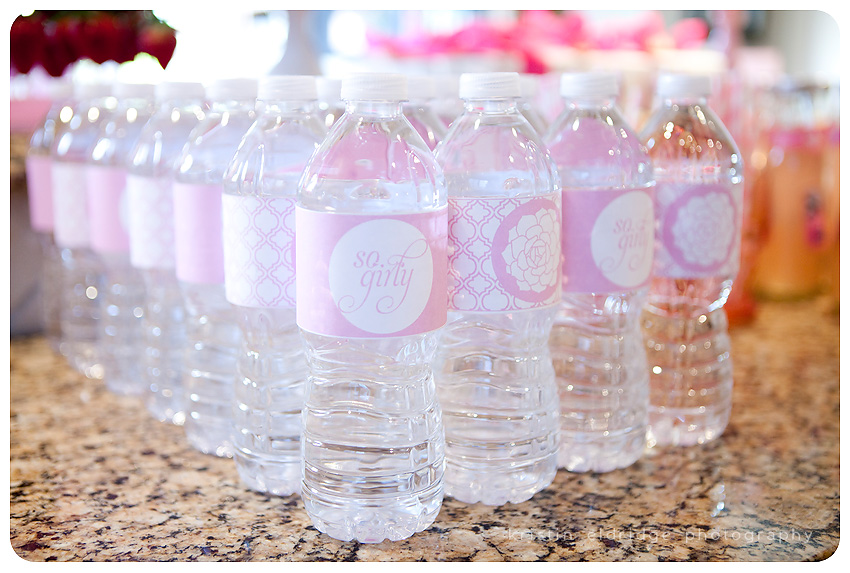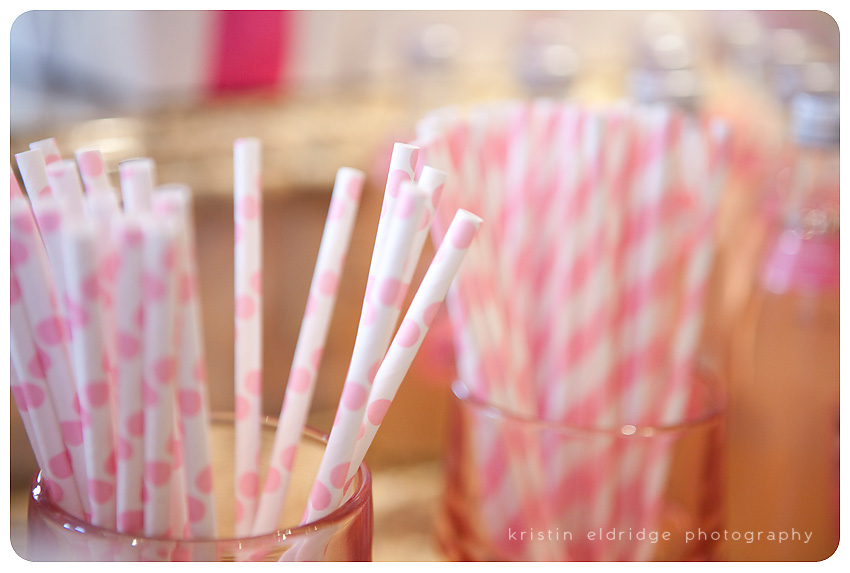 Katie wanted a candy bar, so of course all the candy would be pink!  We displayed her candy in vintage vessels next to paper bags with baby Sofia's name.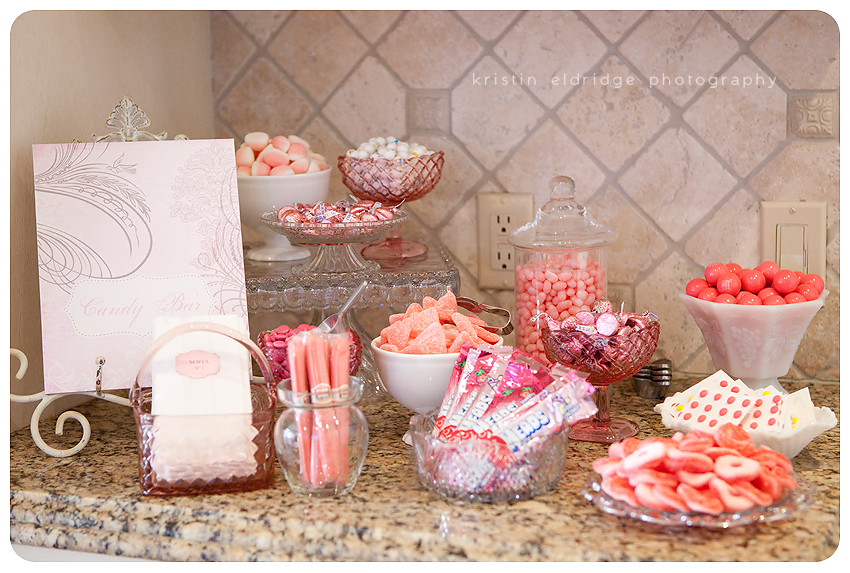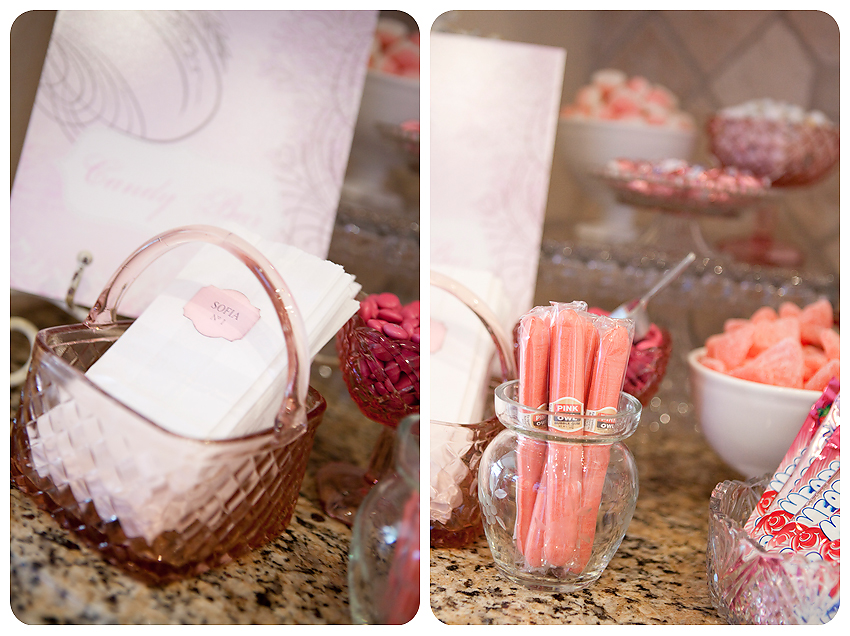 It was so much fun to work on this shower with Katie and her mom Karen.  AND share their love for PINK!