I was all set to blog about a striped vase that I made today.  But, I thought I'd save that for another day and keep it real with you.  Sometimes getting 'the shot' is hard.  Sometimes you have to be creative.  That's real life.
Check this out…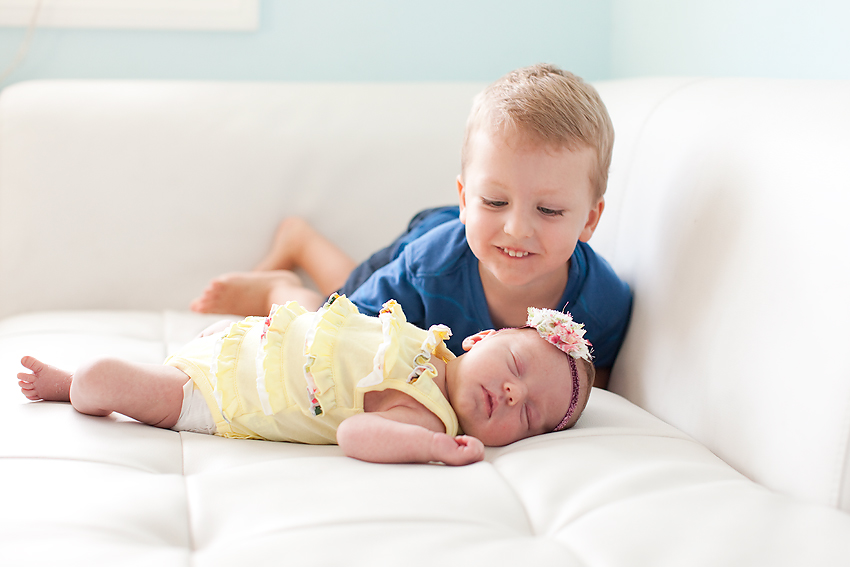 Doesn't he look so excited to have a new baby sister!?  The truth is, while he is loving his baby sister, he really just wants to play.  Pictures were not on his to-do list for today.  BUT.  M&Ms were on the to-do list.  Soooo, I got creative.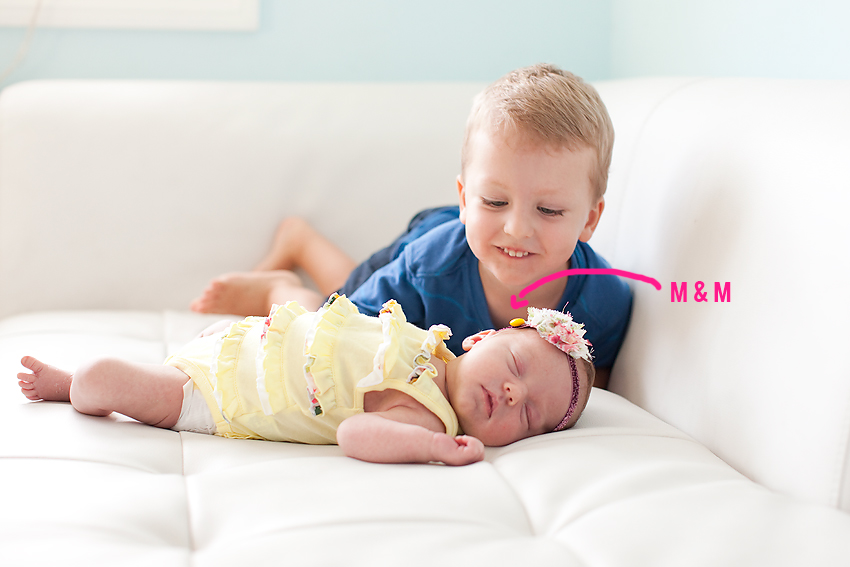 M&Ms can be photoshopped out of pictures.  Smiles cannot be photoshopped.  So, we had a win-win situation here. 🙂
And this photo of Lauren's beautiful family would not have happened without an awesome Nana working her magic behind me!