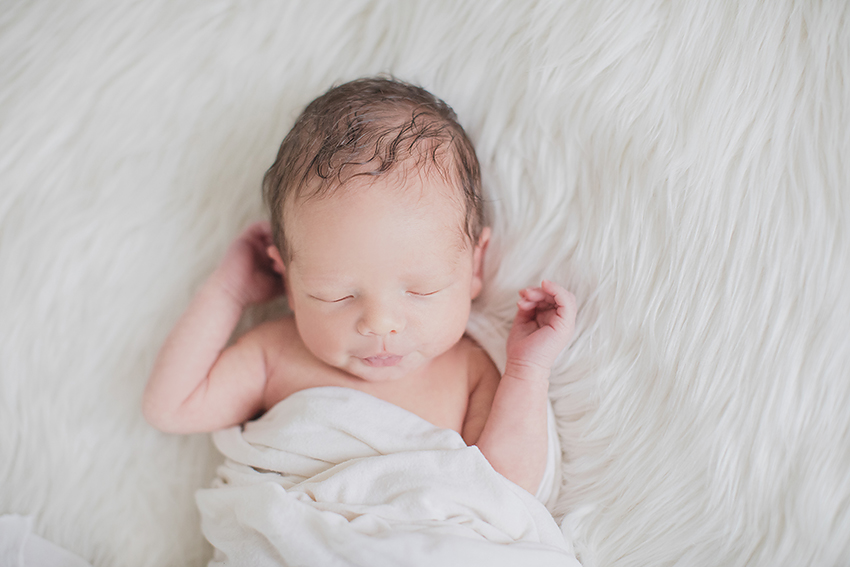 The key to getting a good amount of variety in a newborn session is all in the flow!  And the flow is important to get the clients in and out in under 90 minutes (or 45 minutes if it's just the baby).  There are times I need a little bit more time (if the baby is very fussy) but most clients don't want to be in a session for hours.
The flow is essential for keeping the baby asleep and content.  You want to move around the baby as much as possible.  This makes it look like you've moved the baby, but you've just moved the camera.  
I start every session with a tighter swaddle.  The baby has just been taken from the car seat and out of an outfit.  I want him to be able to settle back down and fall into a deeper sleep.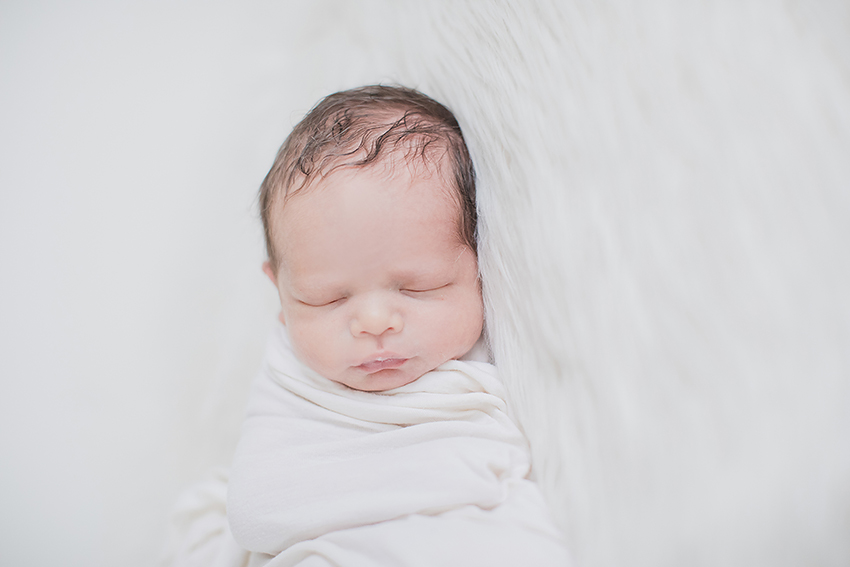 This shot is just a different angle of the first shot.  On the shot above, I'm shooting from the side and on this shot, I'm shooting from overhead.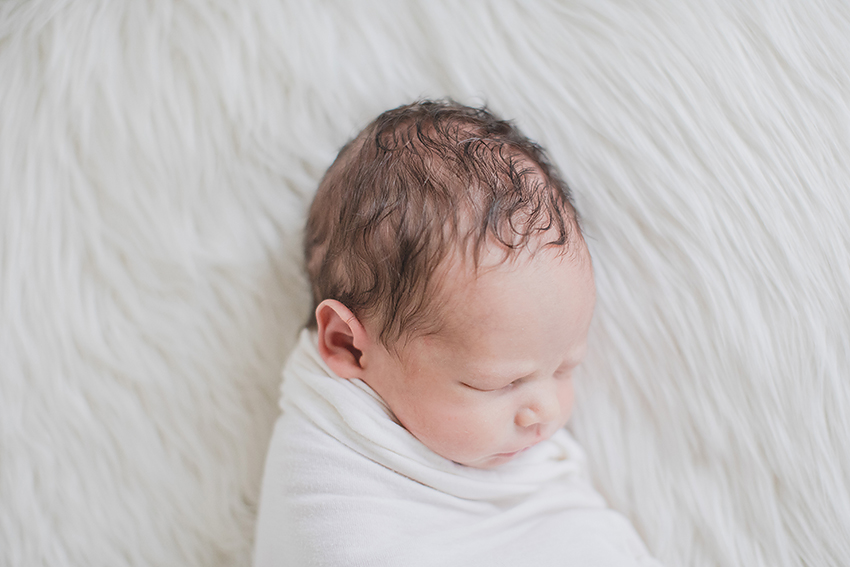 Getting different crops is another way I had variety.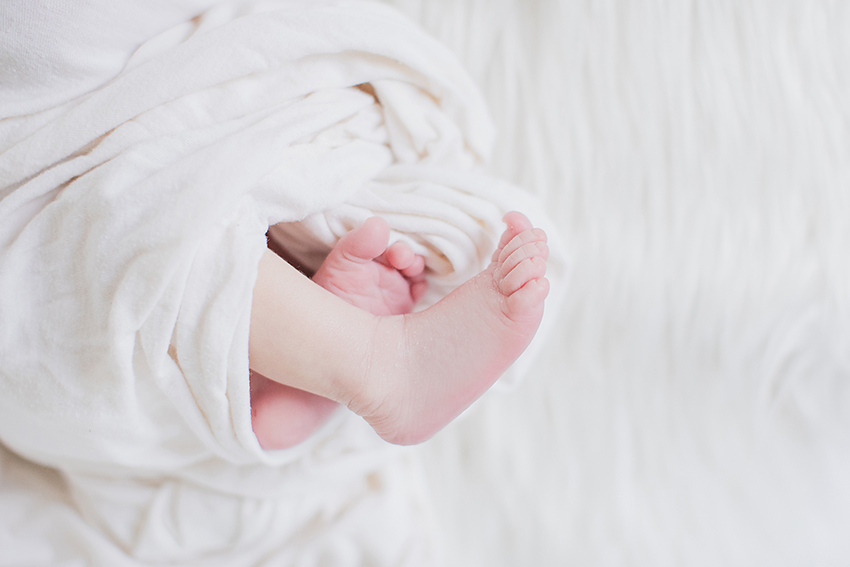 And I always make sure to get wide angles.  These are great for birth announcements and more artsy images.  You can see in the image below, I've started to inch his hands out.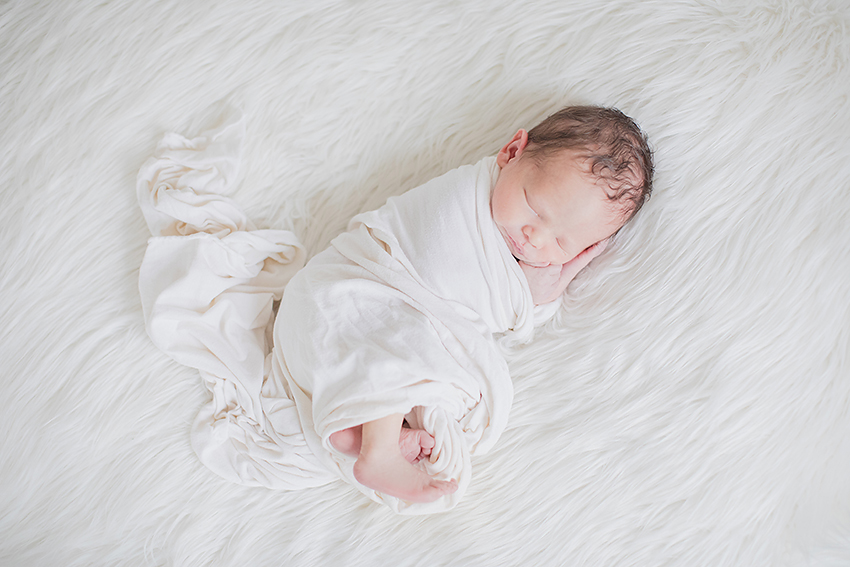 The next step in the 'flow' of posing would be arms all the way out. I use my arms to lay them on top of his arms with a gentle rocking until he settles into this position.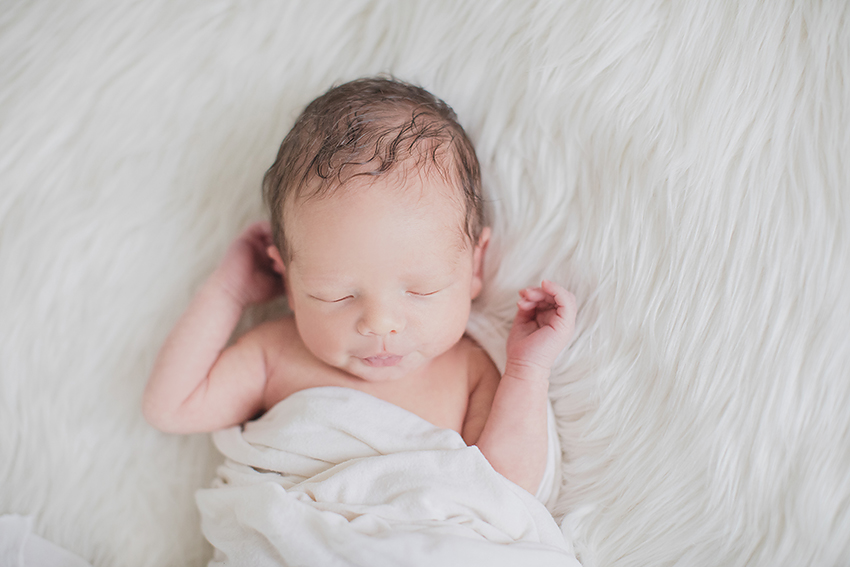 I'll switch wraps and start again with a tighter wrap until he's very sleepy.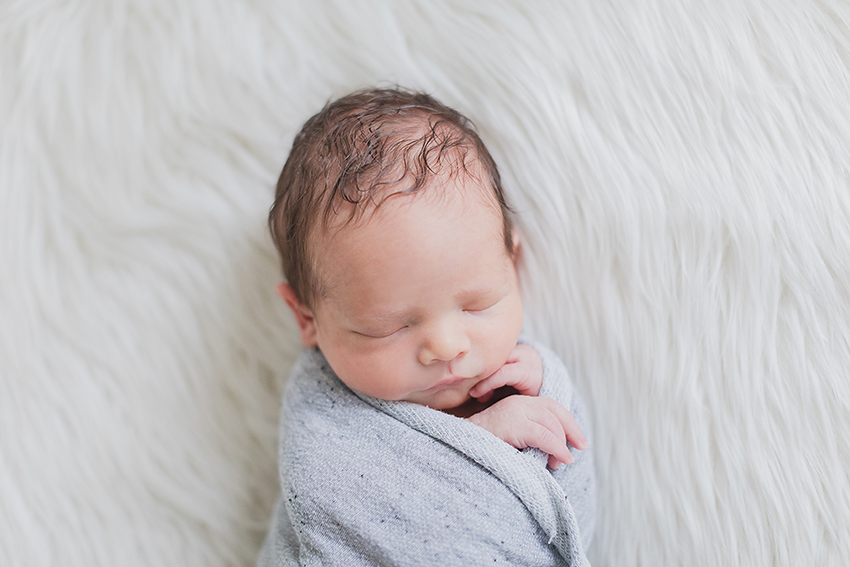 Baby hasn't moved in this shot, I've just zoomed into his hands.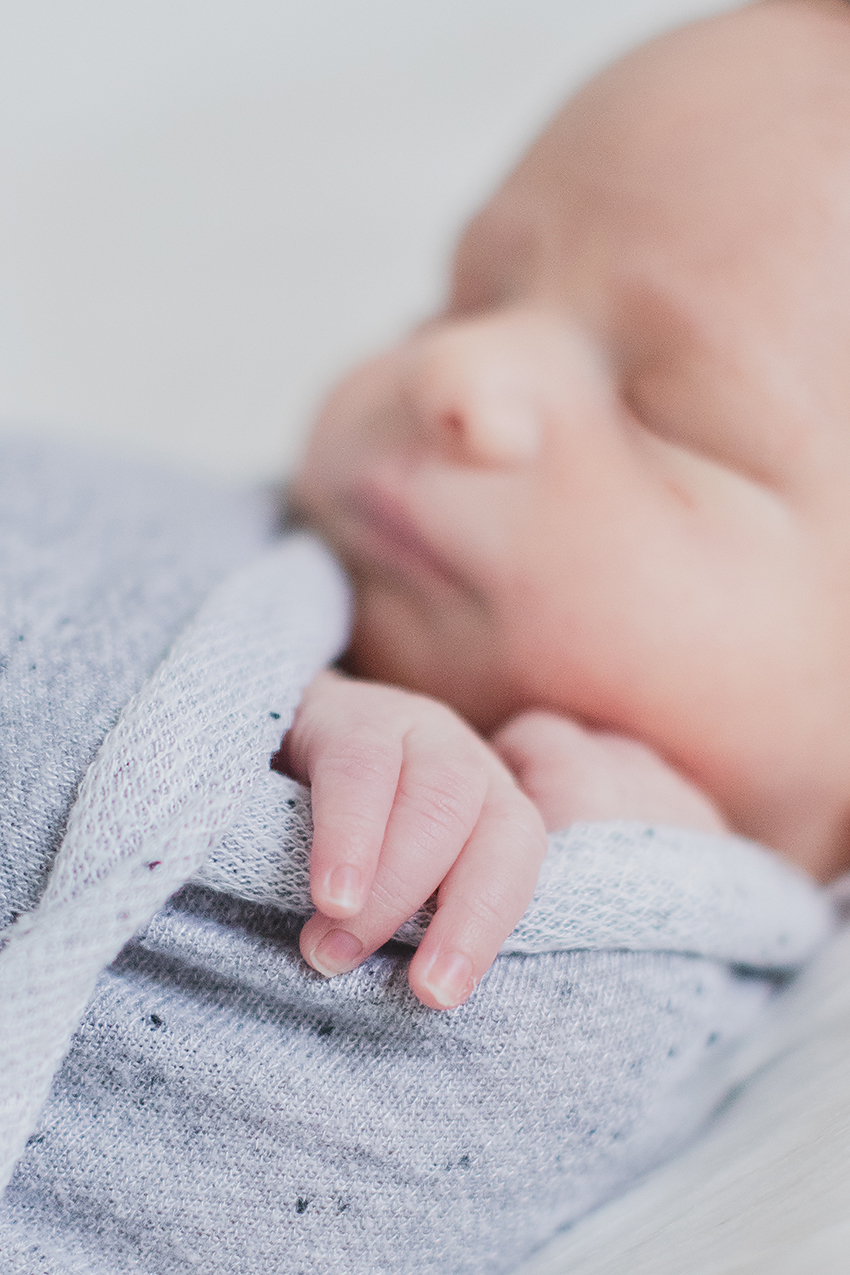 I'll keep the baby in the same position, wrap the blanket in a different way for another look.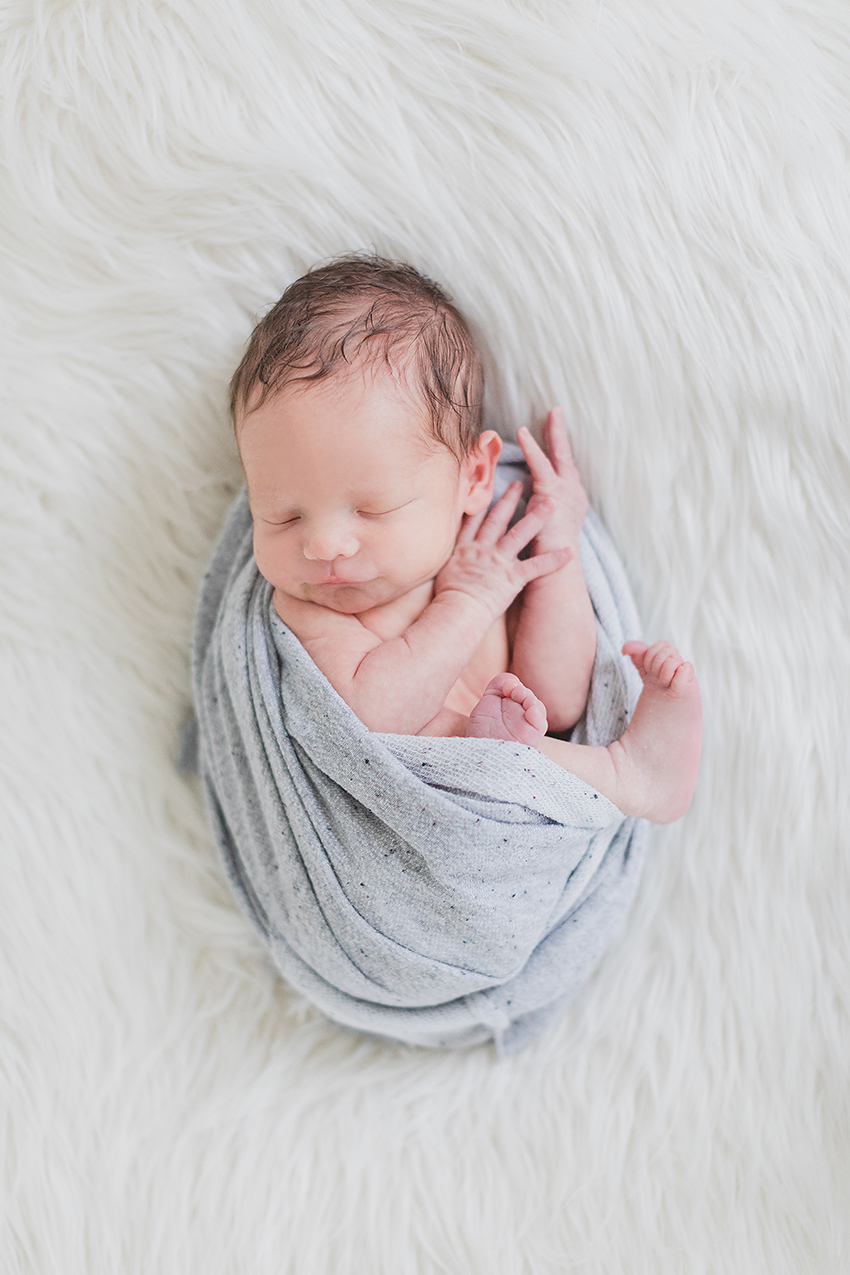 Same position, I just cropped into his face.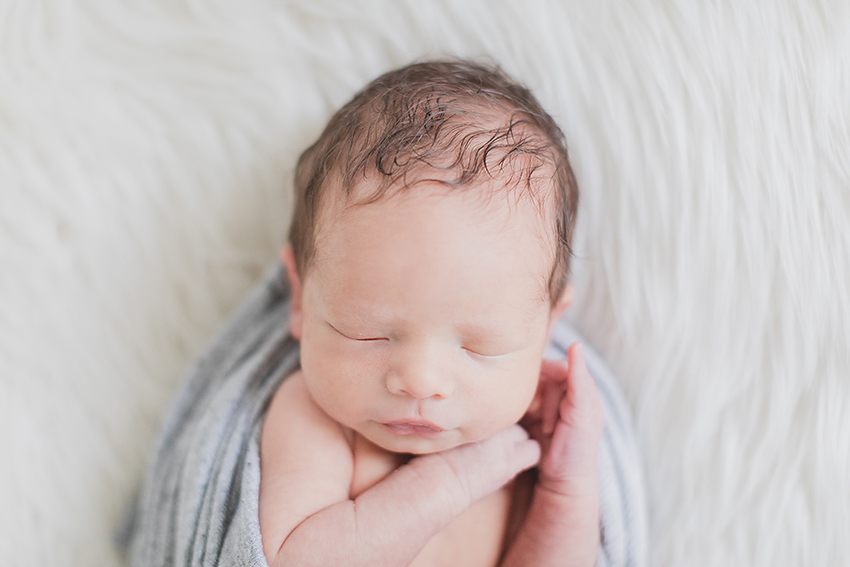 I started with a new wrap and he was still very sleepy, so I left his arms out.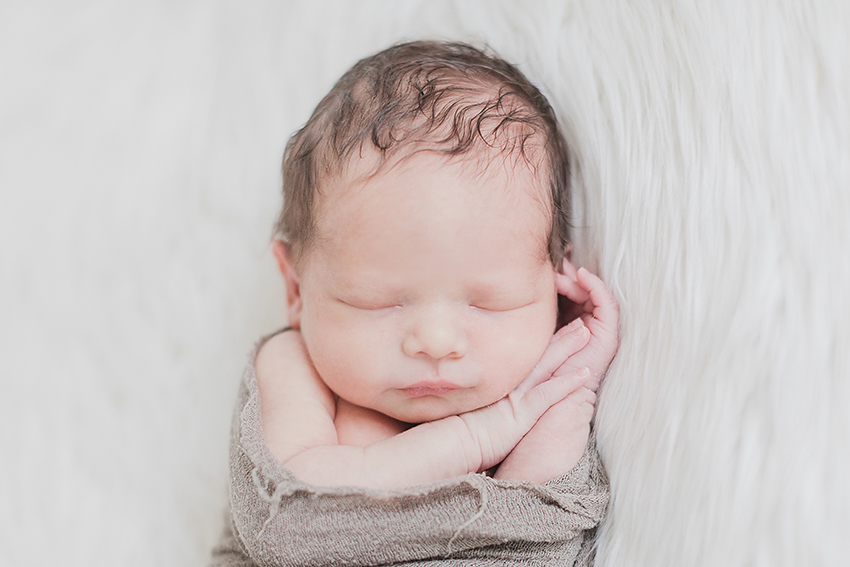 And this is the full body of the same pose.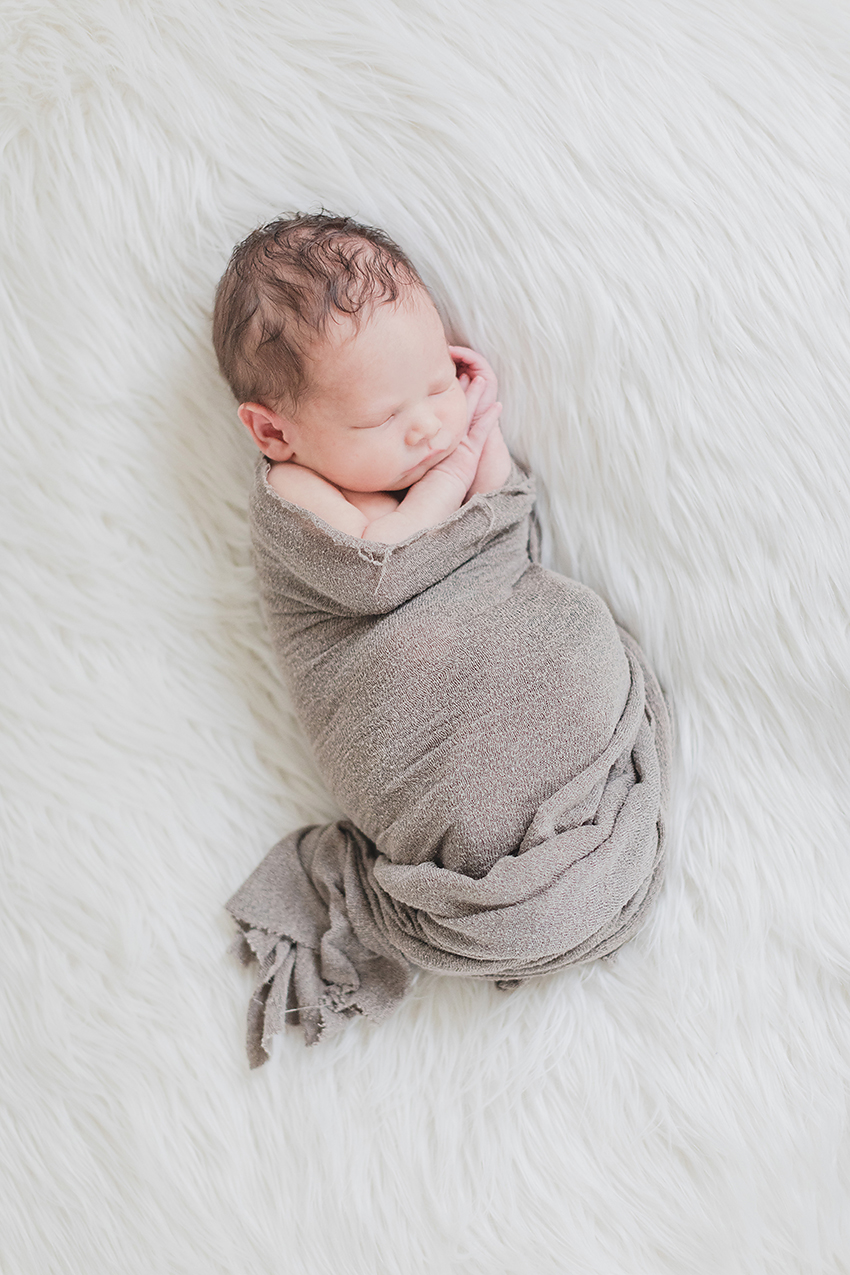 I switch wraps as often as babies will let me and you can see in the following three images how I keep baby in the same position, but frame the shot differently each time.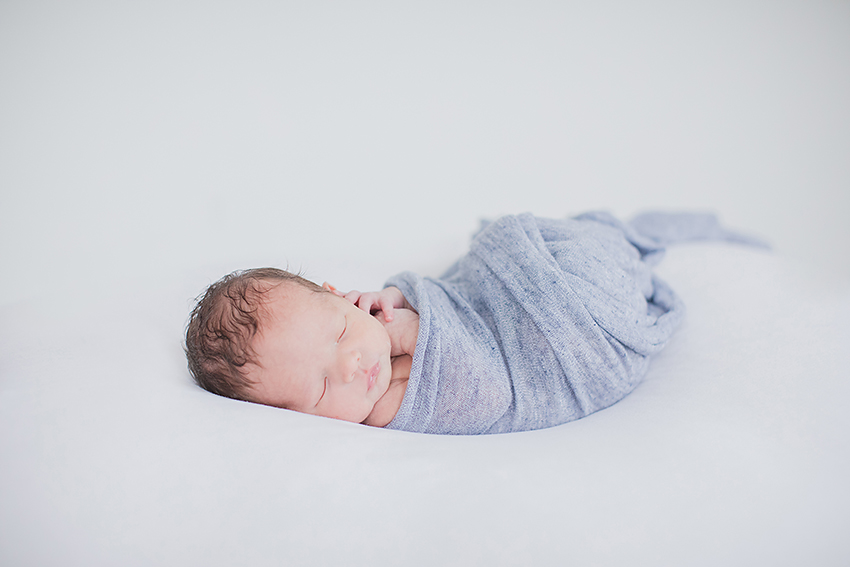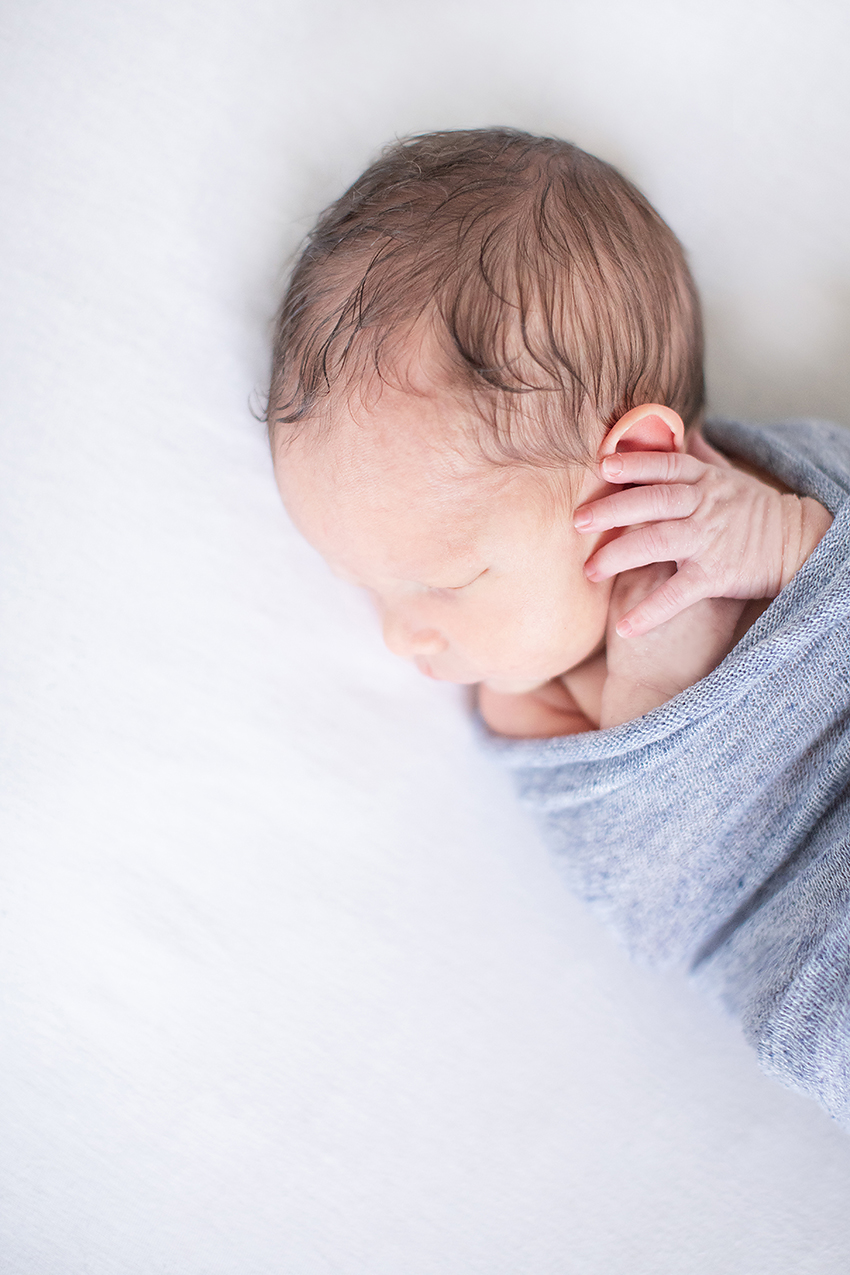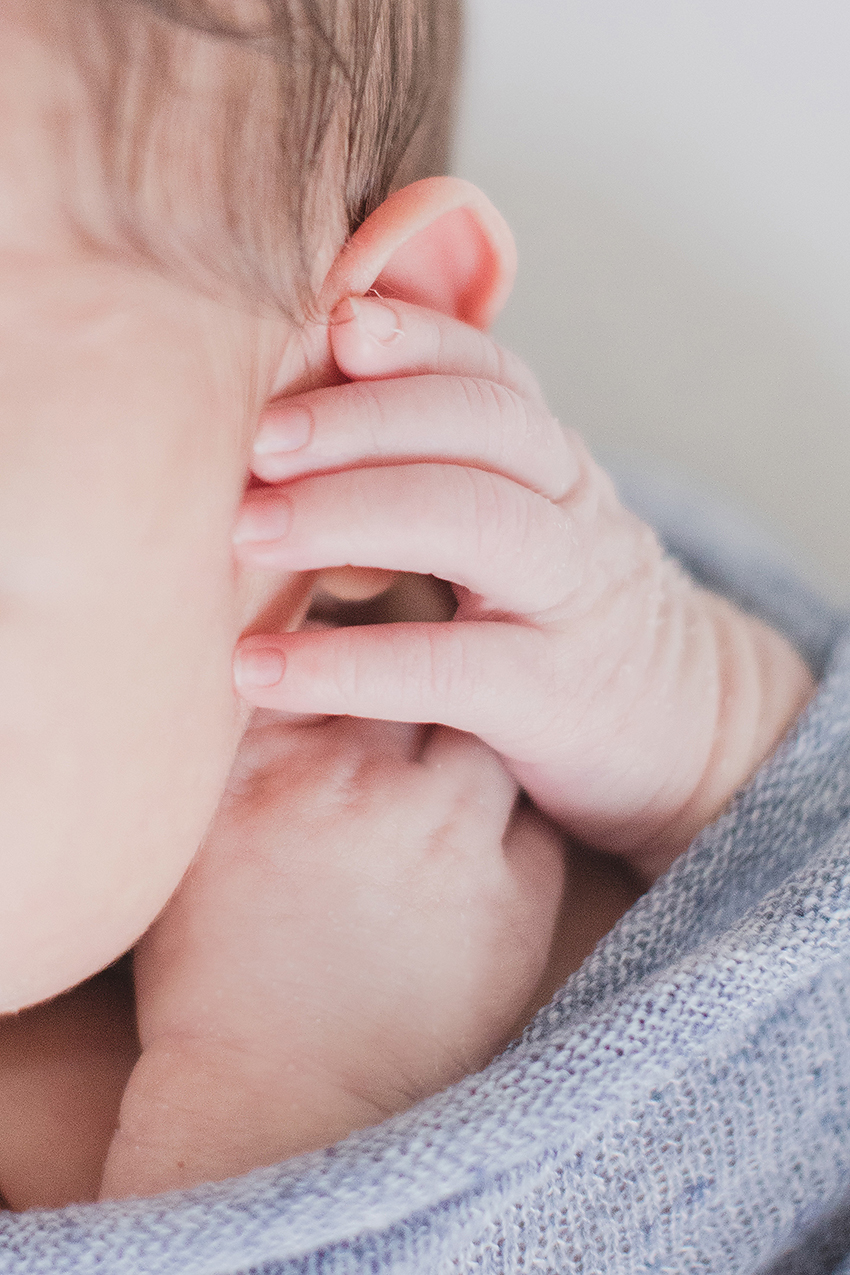 I always try to have the baby in a bare skin pose for at least a few images.  This baby didn't like being on his stomach curled up, so I used a wrap to place him on his side but it covered any parts I didn't want showing.  And again, I cropped these bare skin images differently without moving him.