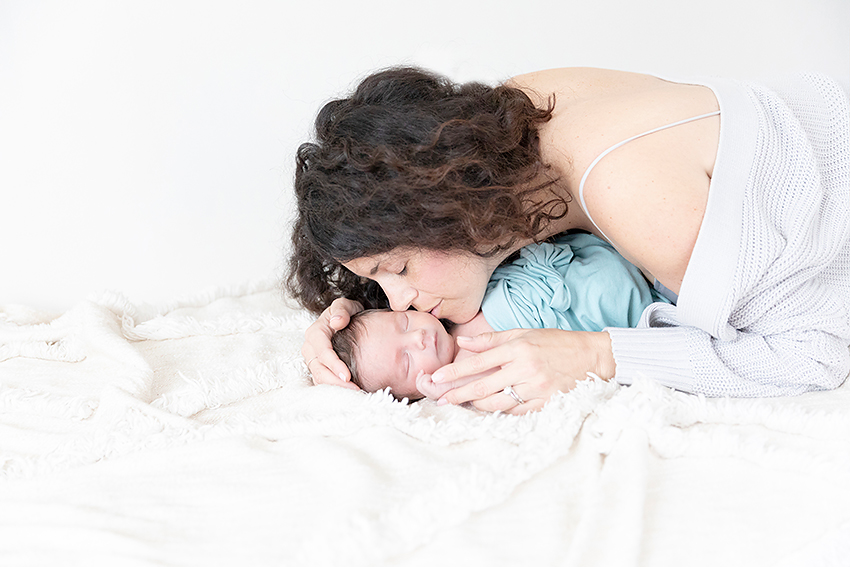 When a client asks about my covid procedures, it feels good to say…they've been in place for years, before covid even existed!
As a newborn photographer, I've always been extra careful and extra clean!  When you handle brand new babies it's a must…in a pandemic or not.
My studio is always clean.  Everything is wiped down, sanitized and cloth items are washed and dried.
I don't work when I'm sick (thankfully I have a good immune system and I hardly ever get sick) and I wash my hands before a photo session.
With the sensitivity to COVID, now I wish wash my hands in front of the client.  I also keep hand sanitizer right next to me, so I can use it if needed.
The only addition to the practices I've always had is wearing a mask.  I'll wear a mask when I'm handling the baby or needing to be within six feet of you.
Which is why it's a good time to be a newborn photographer!  I didn't have to overhaul my systems and procedures.  If anything, I'm just making clients aware of the practices I've always had.
The most important thing is for my clients to feel comfortable.  If you are worried, you shouldn't do a photo session.  Postpone it OR you can do a modified newborn session.
One option is to do the session outside.  I'll always stay six feet away from you and direct you in poses while holding your newborn.
There are many options to create beautiful images of this time with your baby!