I'm obsessed with this back to basics studio maternity session.  She wore a Calvin Klein modern cotton bralette and bikini set with her husband's denim shirt.
The simplicity is perfect for a timeless maternity session.  We decided to do some photos sitting, standing and lying down.  For the sitting photos, I used a little Ikea step stool.
I think my absolute favorite are the standing photos.  Specifically the profile standing photo stands out because it's so strong and subtle at the same time.
I also love using a futon because it's low to the ground.  We did a few more sitting photos and some lying photos while shooting from above.
While I love soft and flowy gowns for maternity sessions, this simple style is perfect if you're not a 'gown' type of person!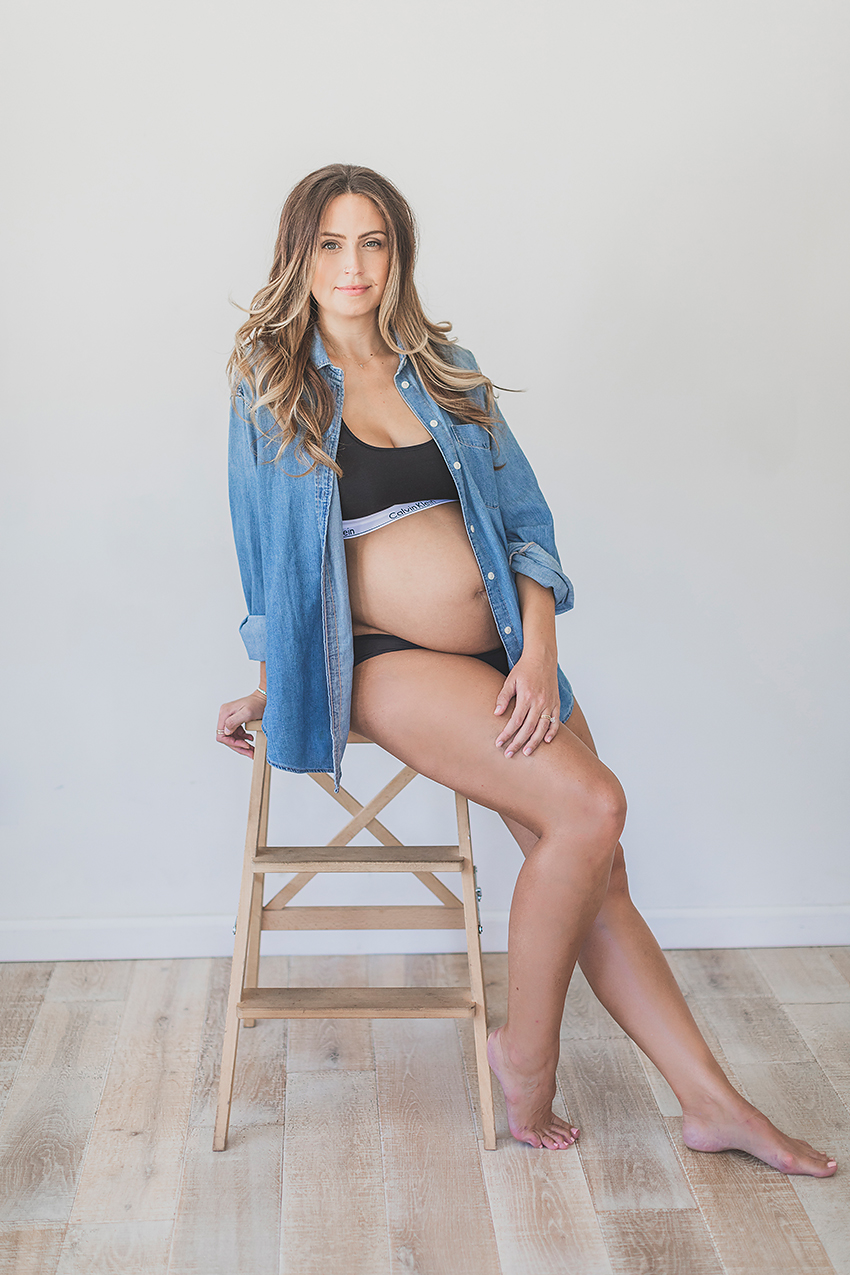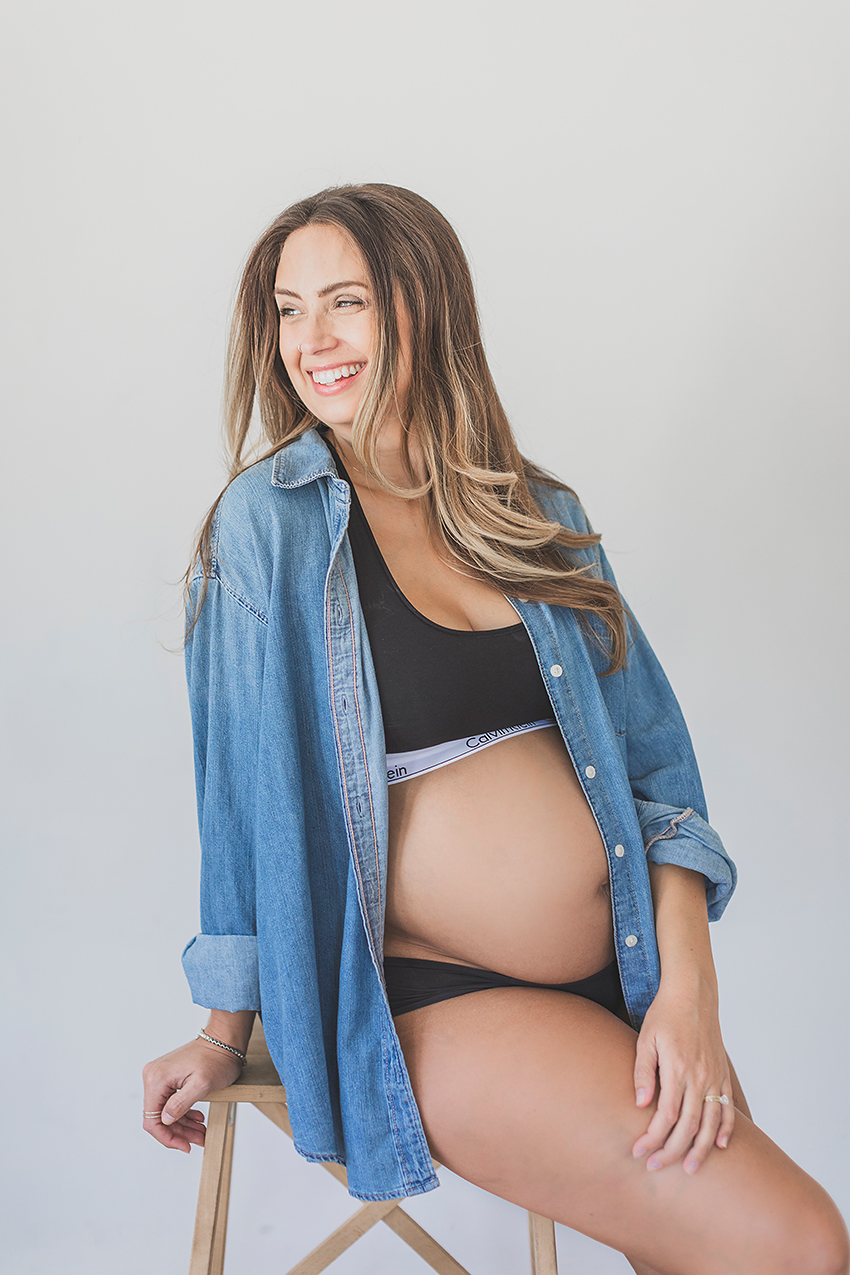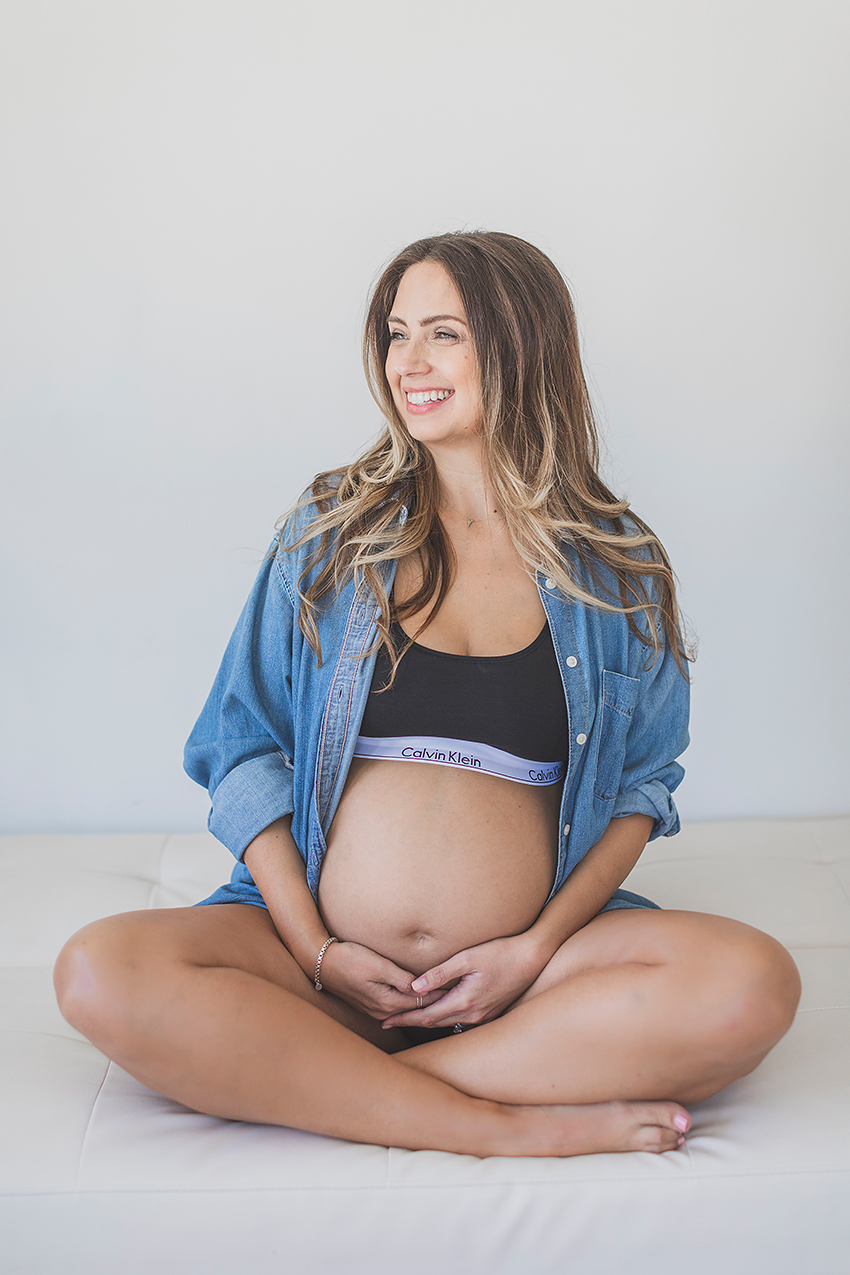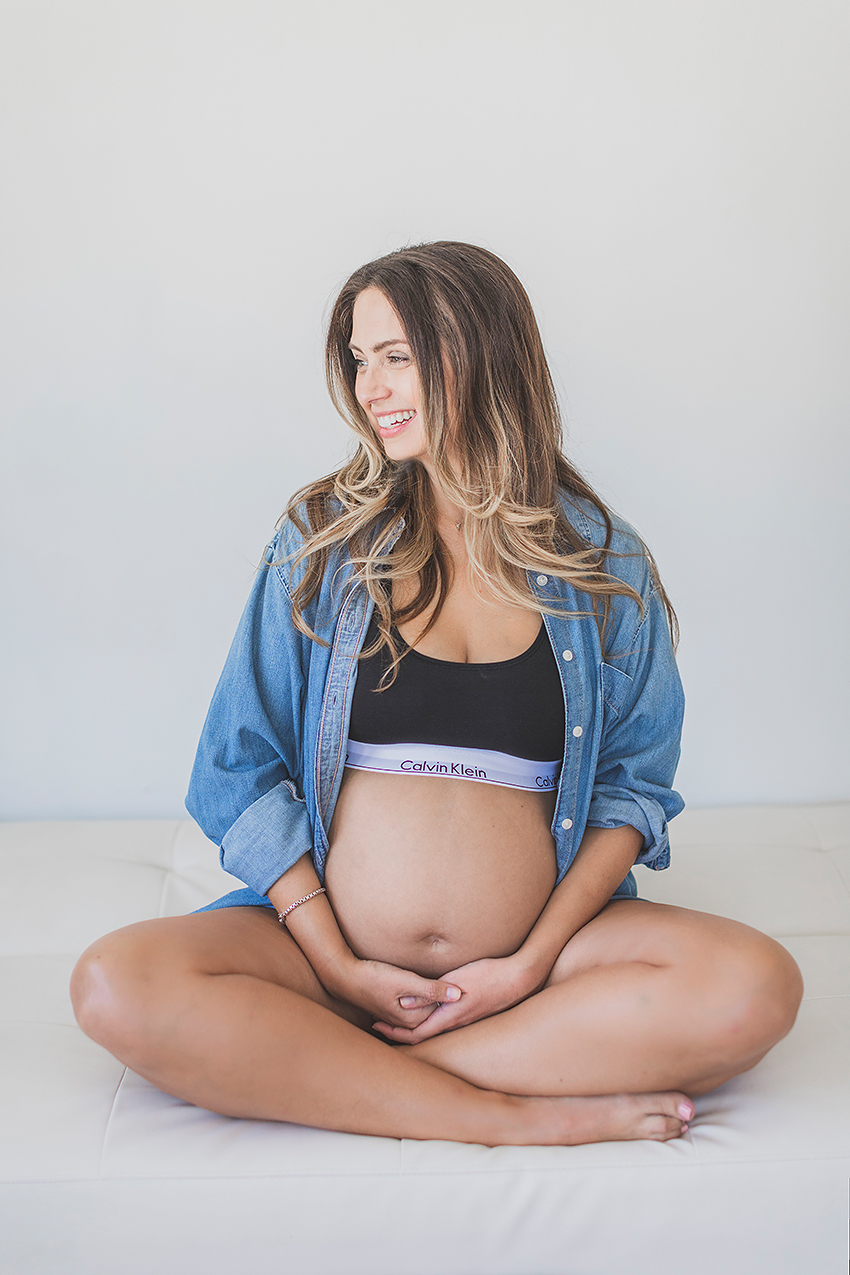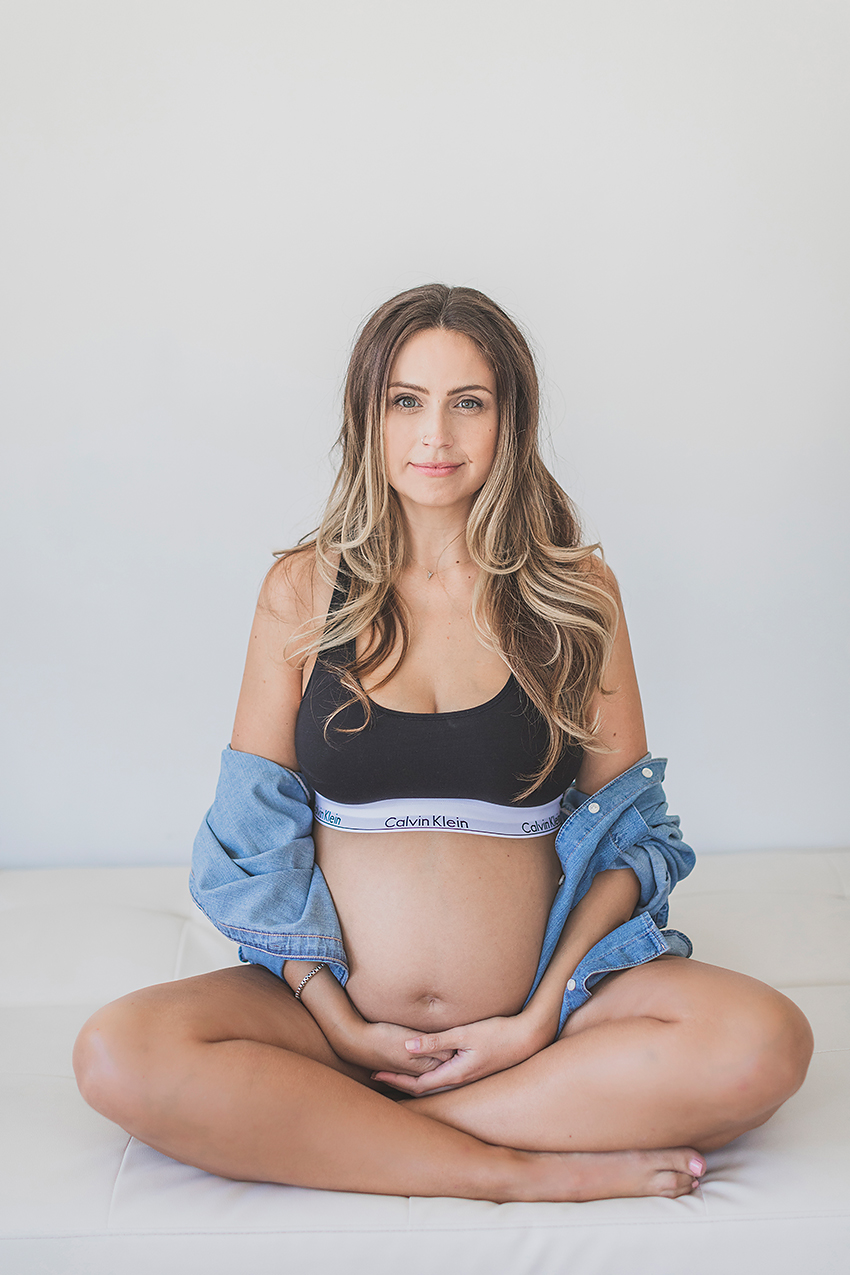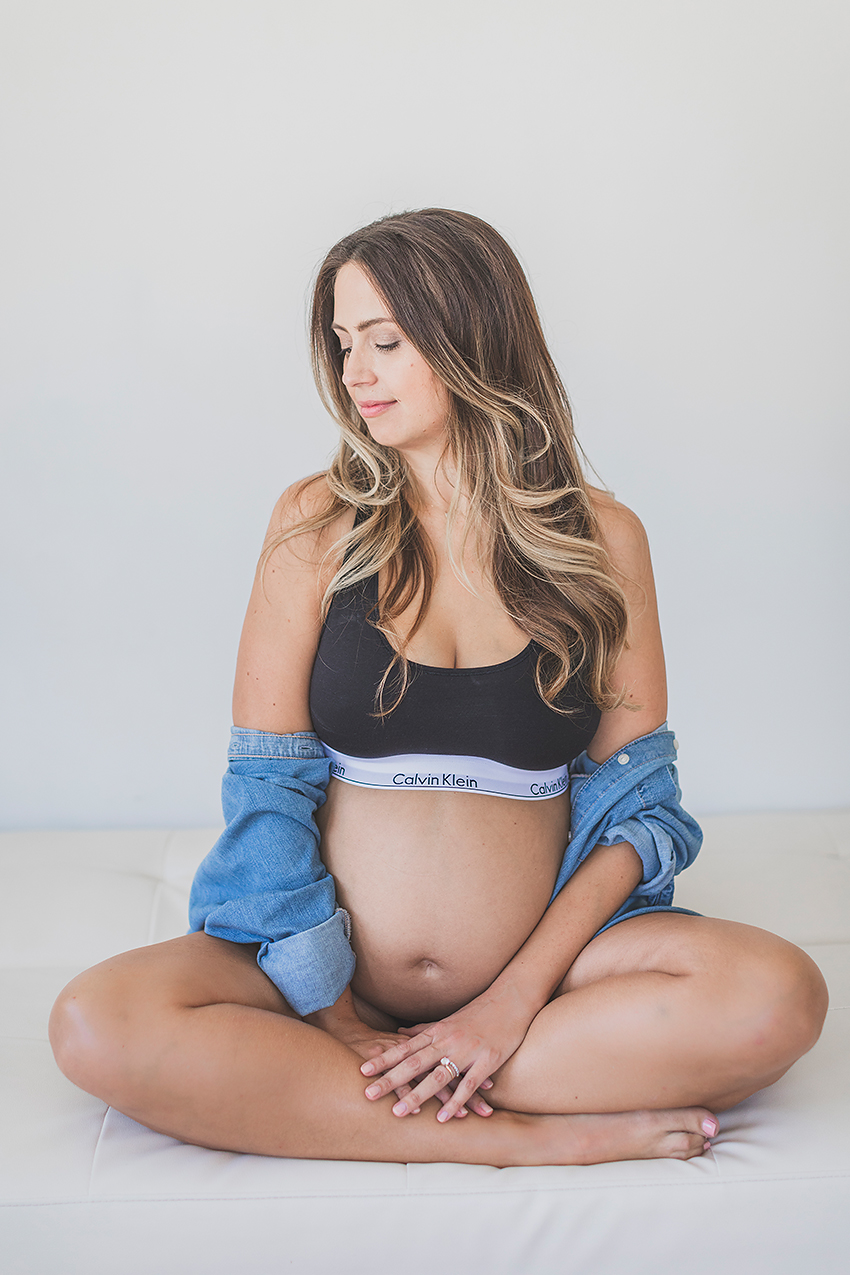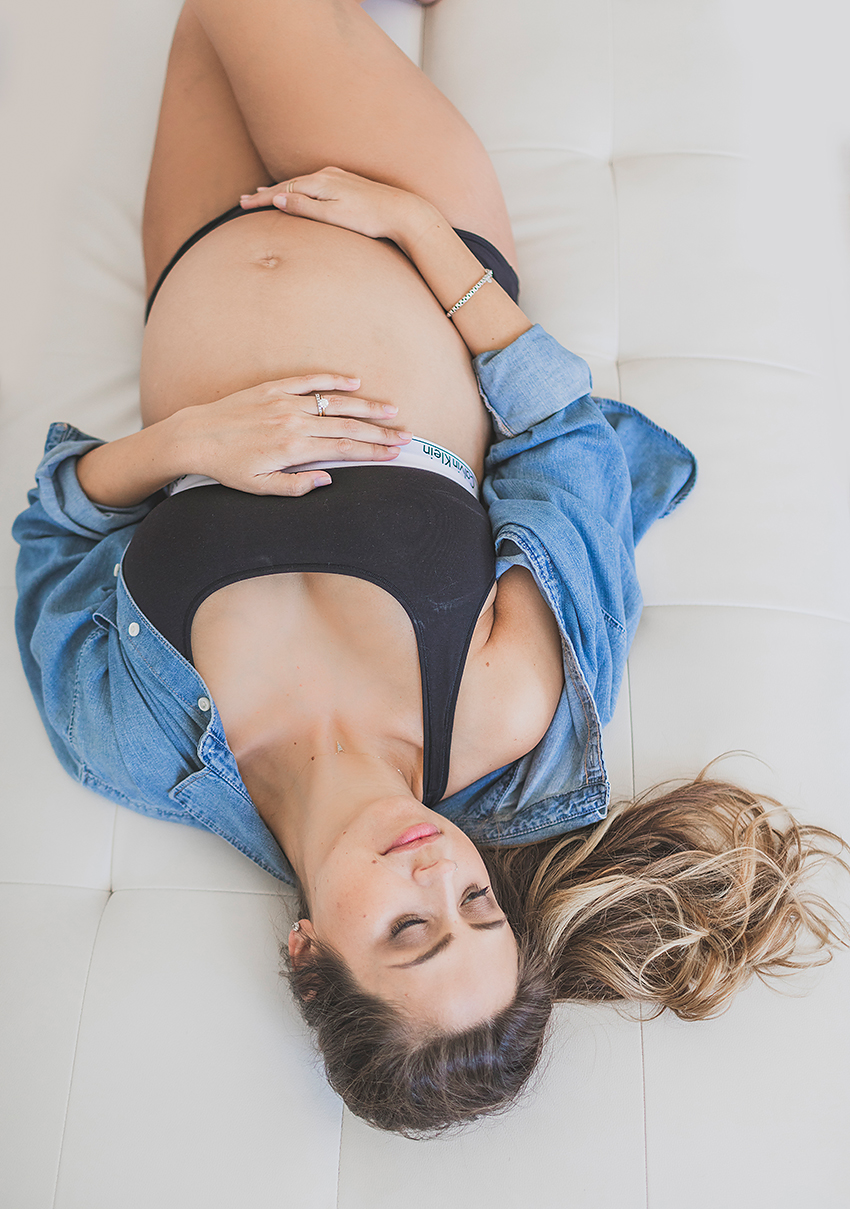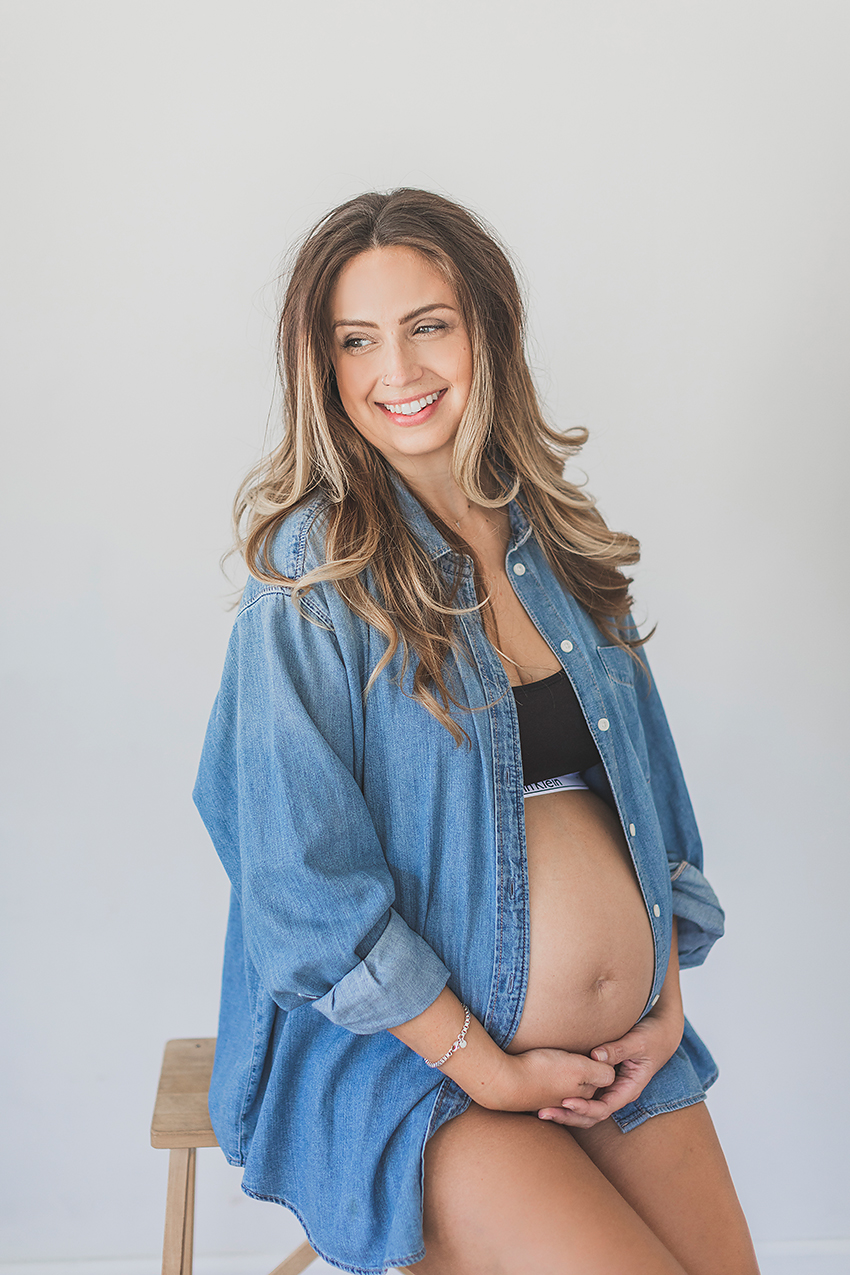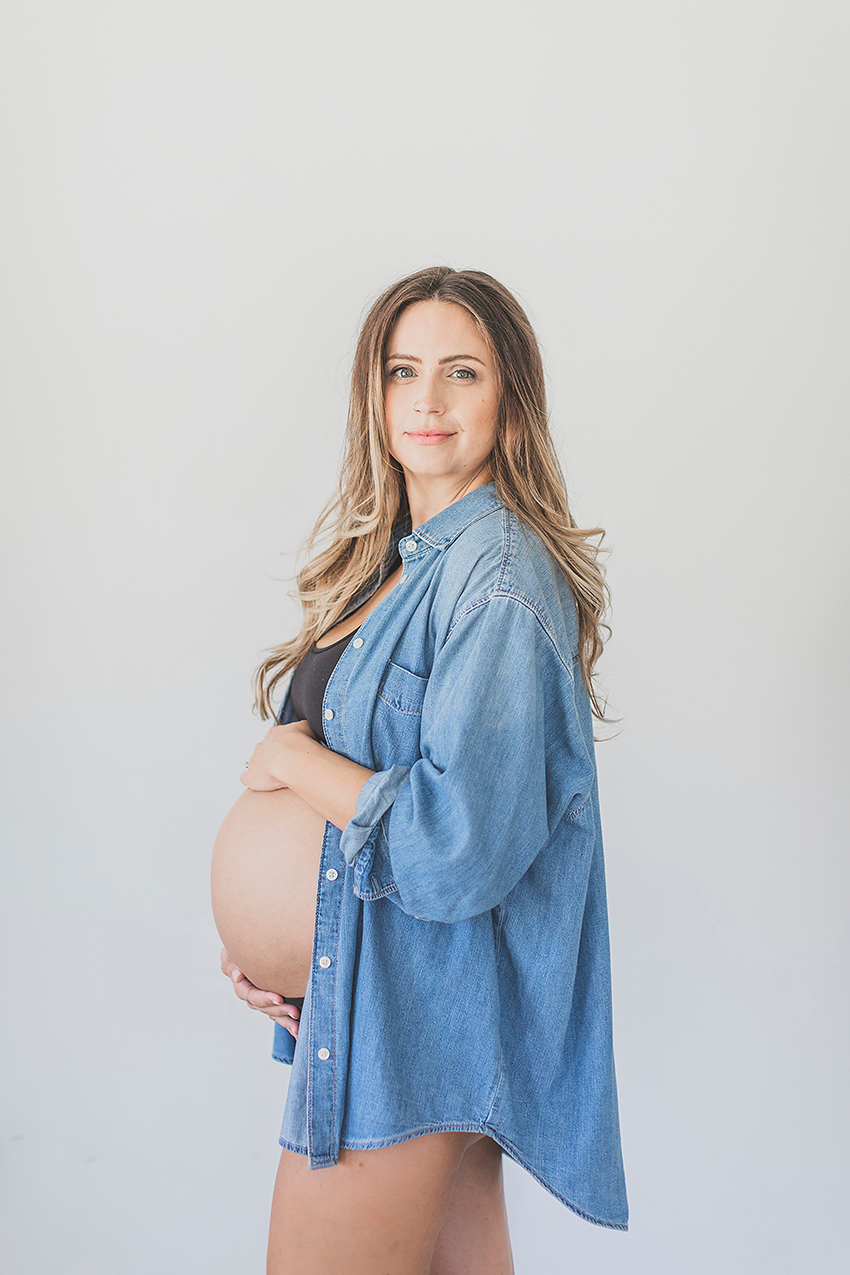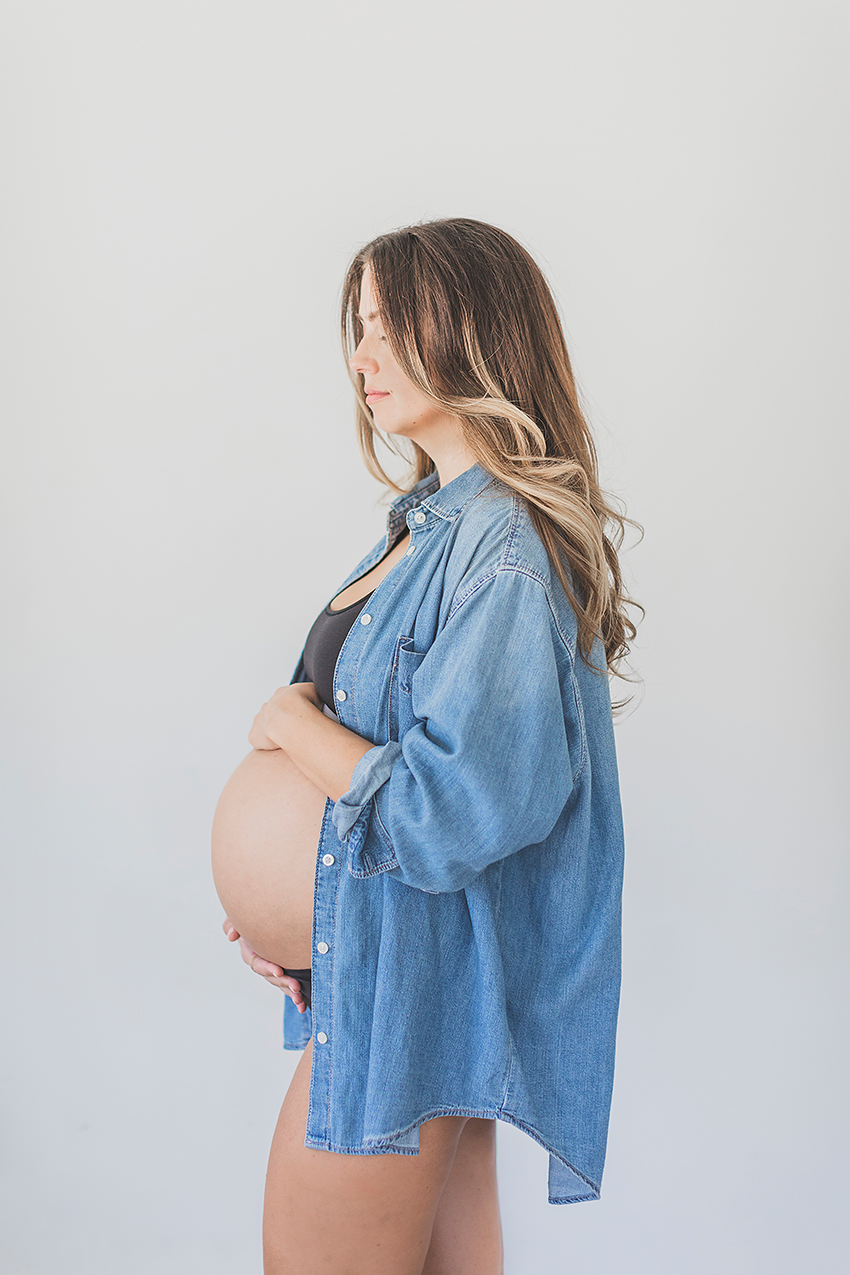 See more maternity sessions here (including a studio maternity session)!