Let's just call it what it is.  Professional on top, casual on bottom.  Most of us are working from home and thank goodness there are some perks.
Namely, Zoom only captures from the waist up.  Which means your legs can be as comfy as possible.
As a photographer, I don't have to get on Zooms.  I'm either shooting in person or I'm in my home office editing.  And if I'm editing, it's comfy on top and bottom!
Either way, most of us are in the market for some comfy pants!
I polled my instagram followers to ask them…what are your favorite comfy pants?  And they came through!!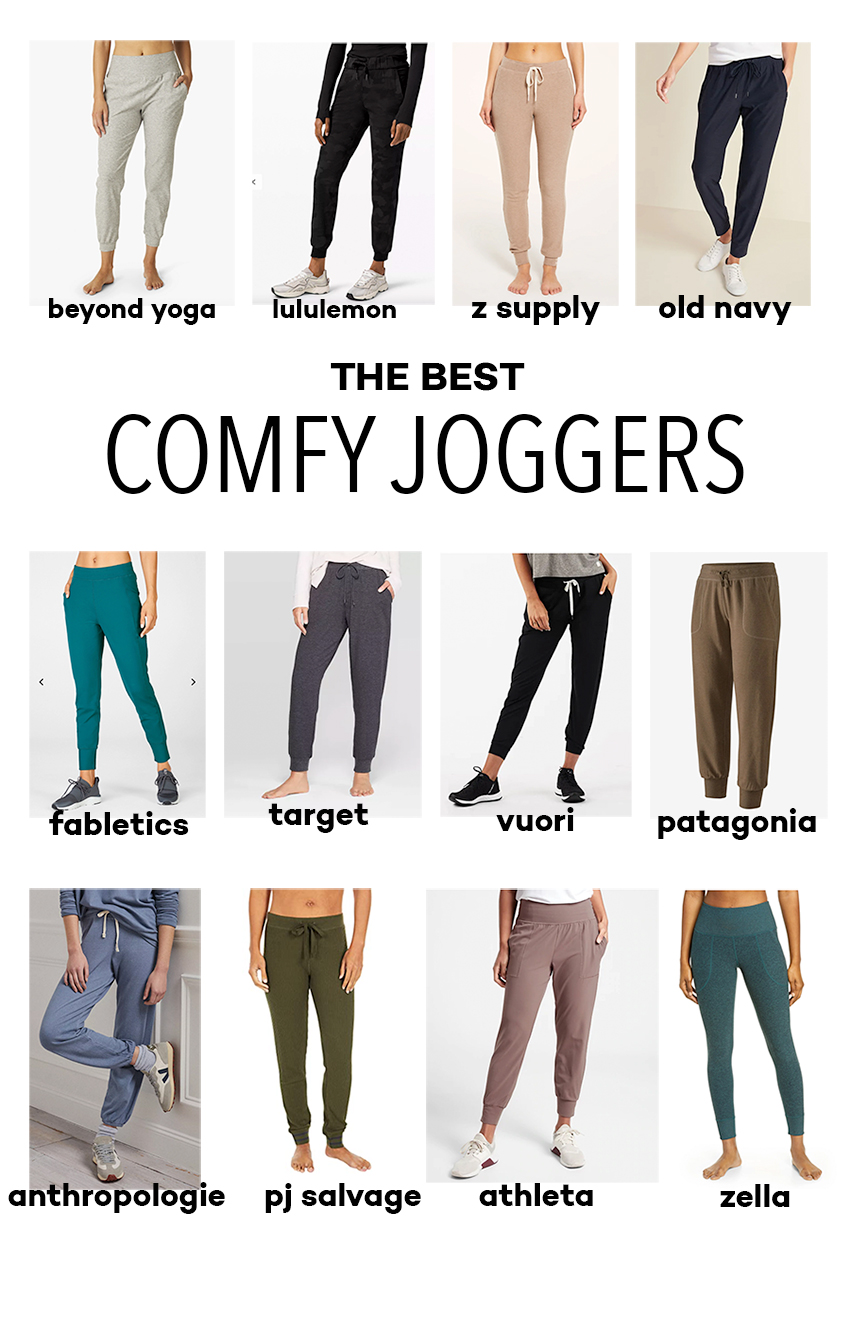 In order of most popular…
Hopefully I've got everyone covered with price points from $20 to over $100!
I personally own the Vuori Performance Joggers and the Athleta Salutation Joggers.  They're equally as comfortable, but I feel a little more stylish when I wear the Vuori pair out of the house.