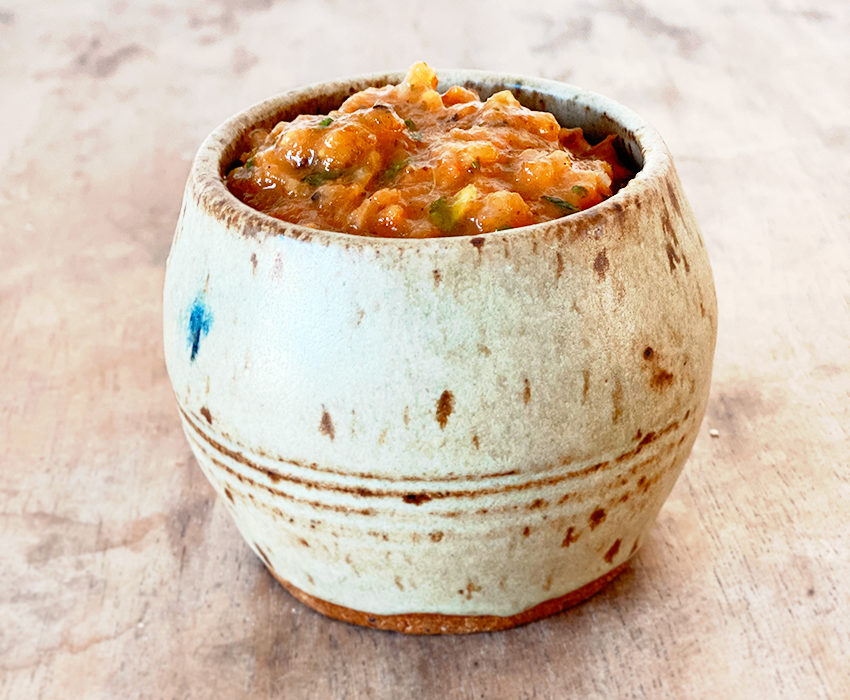 My chef-friend introduced me to the easiest and most delicious way to make salsa.  I used to go the pico de gallo route when I wanted to make a fresh salsa.
The difference that roasting makes is amazing!  I love the depth of flavor and it just mellows out the heat.
You can't mess this recipe up!  I typically make it when I have tomatoes that are on the edge of going bad.  Sometimes I use more or less tomatoes or jalapenos.  And it still tastes great!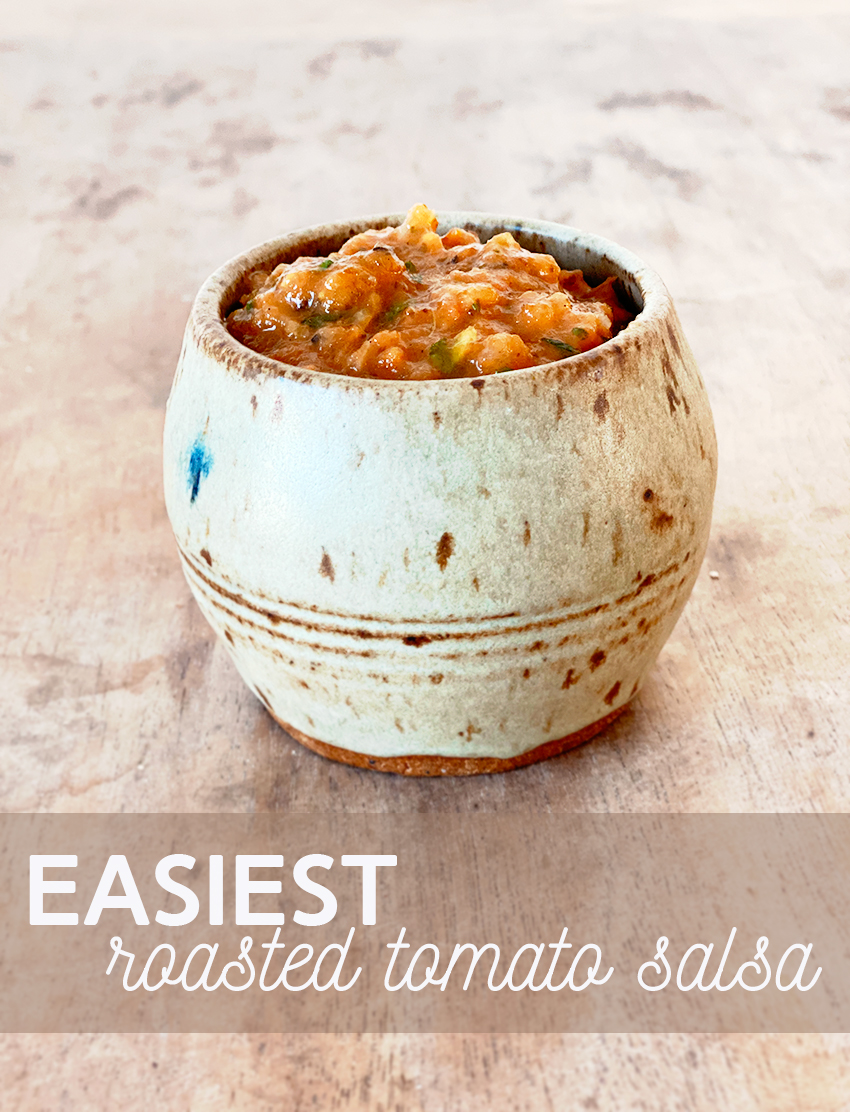 Easy Roasted Tomato Salsa
5 medium sized tomatoes
3 jalapeno peppers
½ white onion
3 T. cilantro
juice from 1 lime
salt to taste
olive oil
Cut the tomatoes in half and and chunk the onion (not too small or it will burn). Drizzle with olive oil on a baking sheet and sprinkle with sea salt.
Bake at 400 degrees for 30 minutes or until the edges have charred.
Let it cool and it cut open the jalapenos.  I scrape out most of the seeds, but if you like your salsa very spicy, you can leave more in.
Place the contents (along with lime juice and cilantro) in a food processor and pulse until thick and chunky.