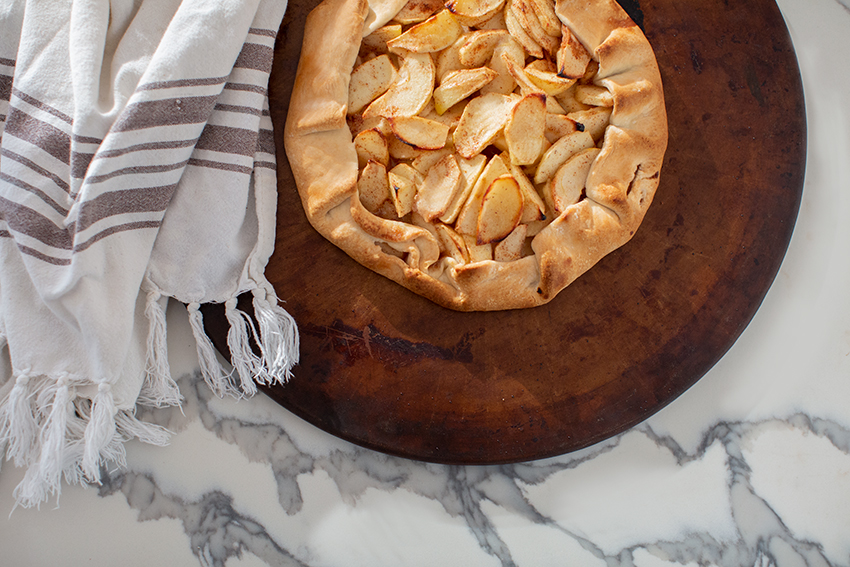 Have you ever wanted to show up at a dinner party with a pinterest-worthy dessert?  The Easiest Ever Apple Galette is the recipe for you.  Not only will you be able to share this fall-inspired treat with your friends, you'll have zero hours of stress in the kitchen.
I love a galette because you can't go wrong.  The appeal is in the rustic style.  Instead of a perfect lattice-topped apple pie, a galette makes you feel like you stepped into a little Parisian bakery.
You are more than welcome to make a crust from scratch, but I suggest buying a pre-made pie crust.  It comes with two circles, which will create two galettes.  From here all you have to do is peel and slice apples.
I scoop the apples from the bowl to the pie crust, but if you're feeling fancy, you can individually layer them into a spiral shape.
And if you literally have 15 minutes, you can make this with pre-cut apples.  Now that's using your head!
Easiest Ever Apple Galette
pre-made pie crust
7 apples (I used Fuji)
1 T lemon juice
½ cup sugar
3 T flour
½ t cinnamon
Instructions:
Peel and slice the apples.
In a bowl, add the apples and remaining ingredients.
Stir well to coat.
On a baking sheet or pizza stone, place the pie crust and top with apple mixture.
Using your fingers, gently fold up the pie crust around all sides.
Bake at 400 degrees for 45 minutes or until the crust is golden and the apples are tender.
I love to serve this with vanilla ice cream, but I've also been known to eat it cold for breakfast.  It's the perfect way to kick off fall!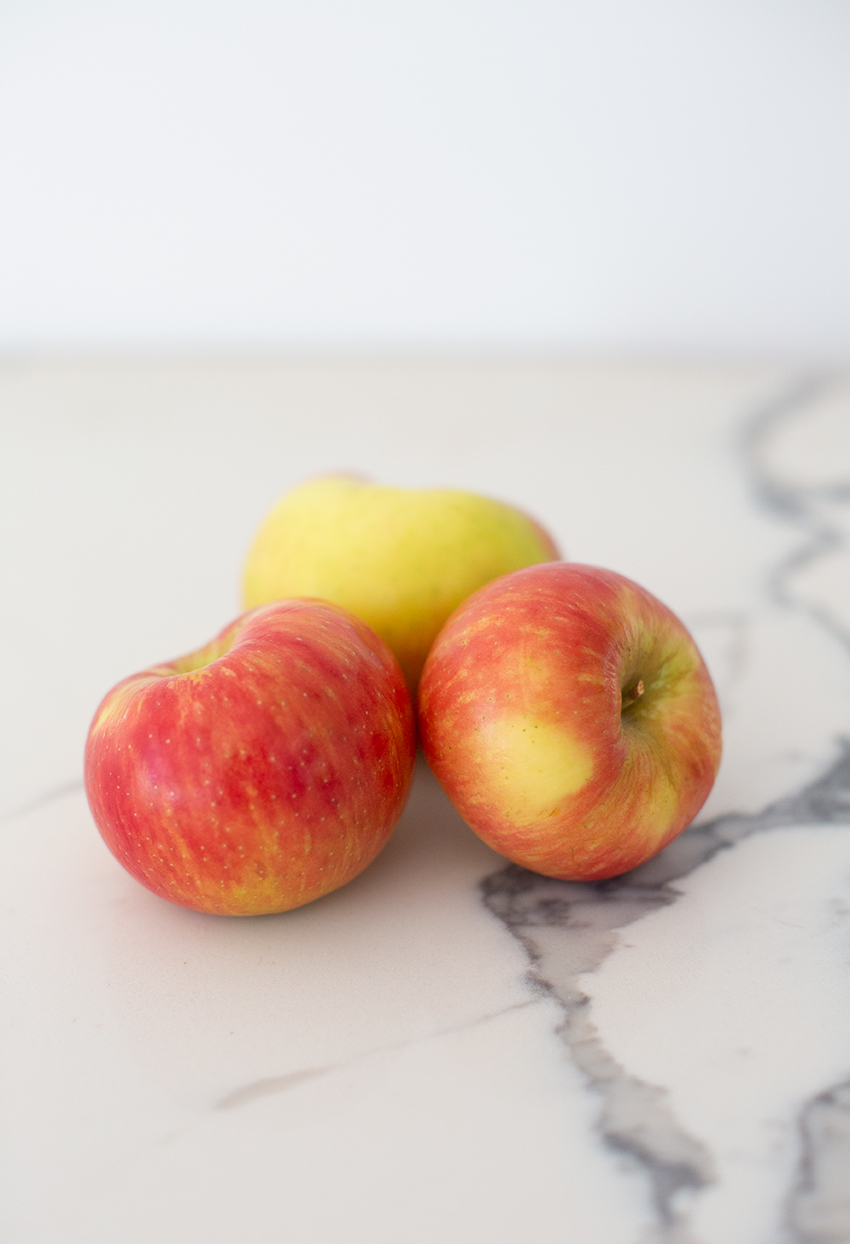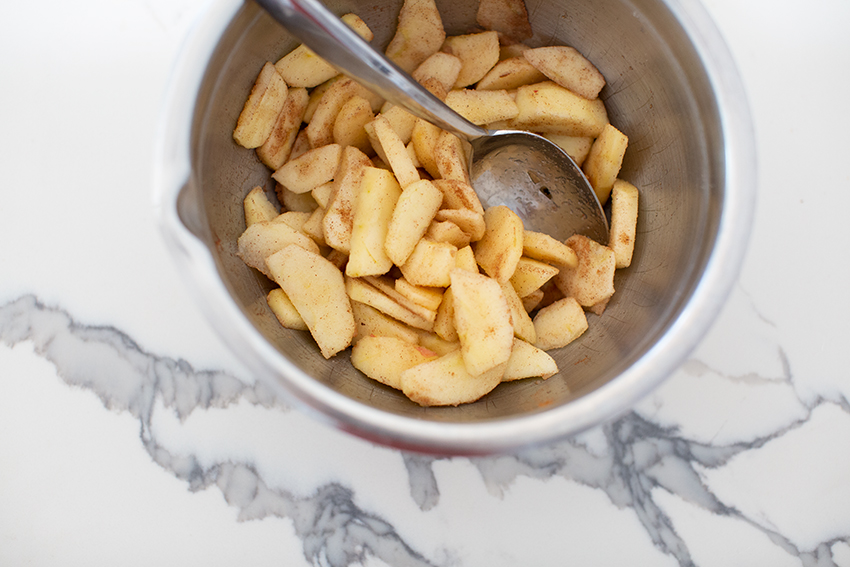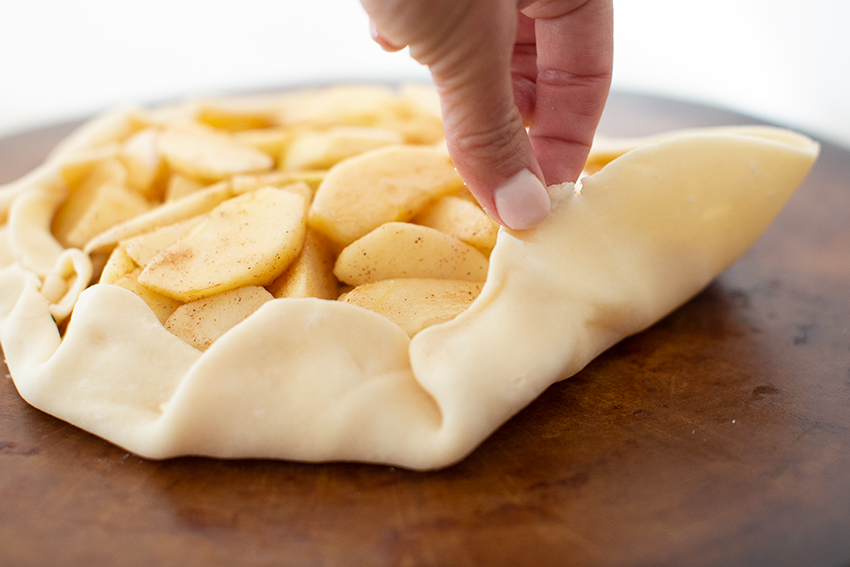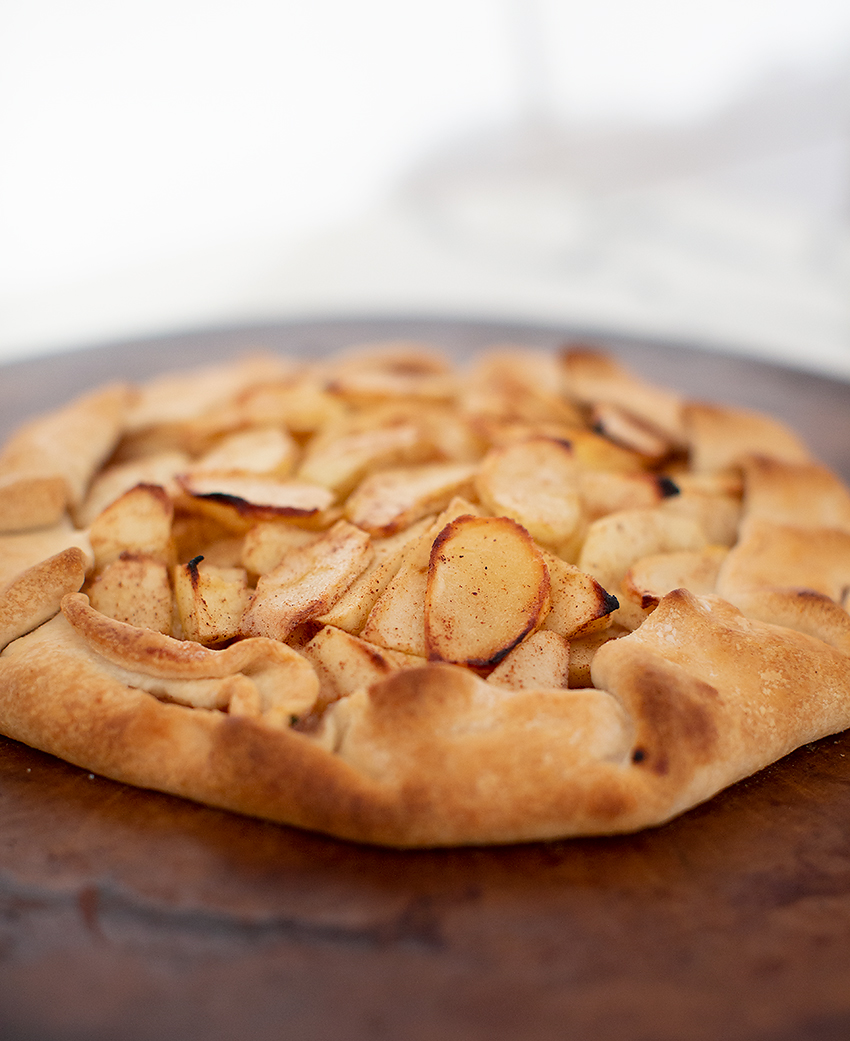 If you want to check out more of my recipes, click here!