Have you looked around lately?  Have you noticed how green everything is!?  The fact that we finally got some rain in Southern California is making it even more beautiful than normal.  It's the perfect time to do Spring mini-sessions.
I'm setting up 2 different locations…one in Orange County (Trabuco Canyon to be exact) and one in Los Angeles (Temescal Canyon specifically).  Both are green and gorgeous right now.
Here's the details…it's $100 session fee to hold your spot.  The sessions are about 20 minutes with a little buffer time in between clients.  Then you'll pay an additional flat rate for all your digital images, depending if it's just the kids or the whole family.  Click here for all the details.
March 28 4:30, 5:00, 5:30 6:00 Trabuco Canyon
March 29 3:00, 3:30, 4:00, 4:30 Temescal Canyon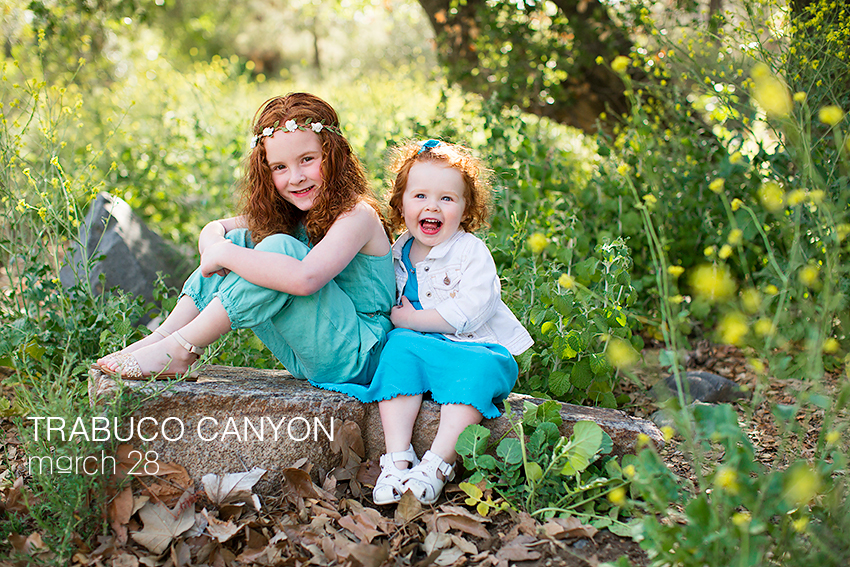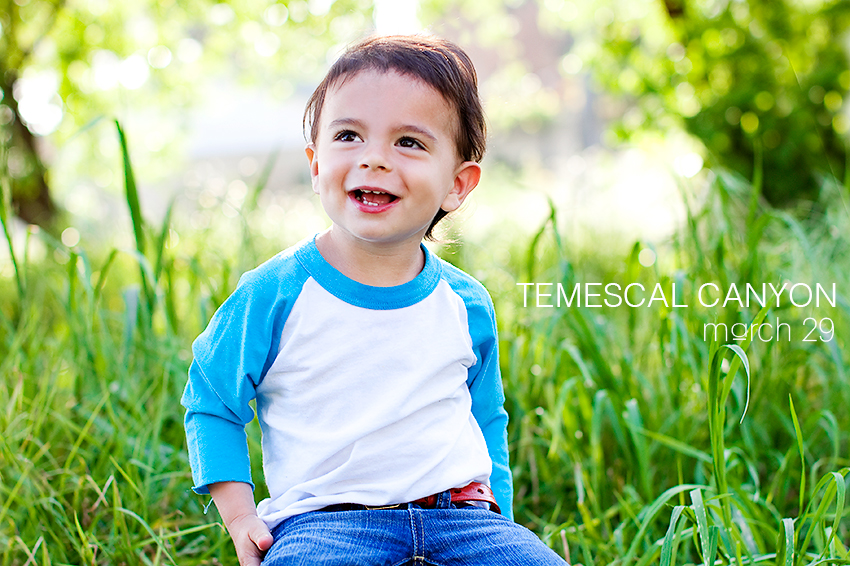 Kristin Eldridge holds Spring Mini-Sessions in Orange County and Los Angeles.