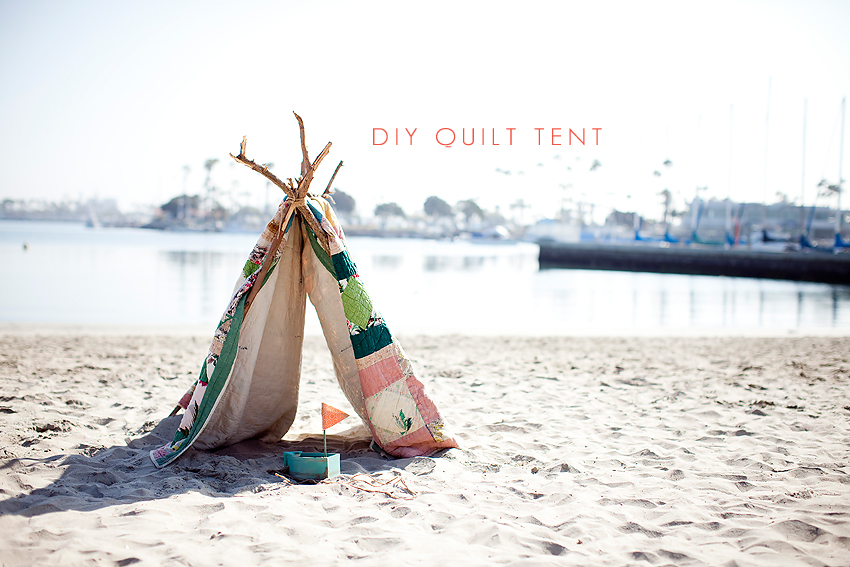 I've been wanting to make a little tent with sticks and what better place to bring it than the beach.  The idea started with a trip to a local park to gather sticks.  Long straight sticks that were strong enough to hold up a quilt was what we were looking for.  Once I found four, I looked for one skinnier straight stick that would go across the top.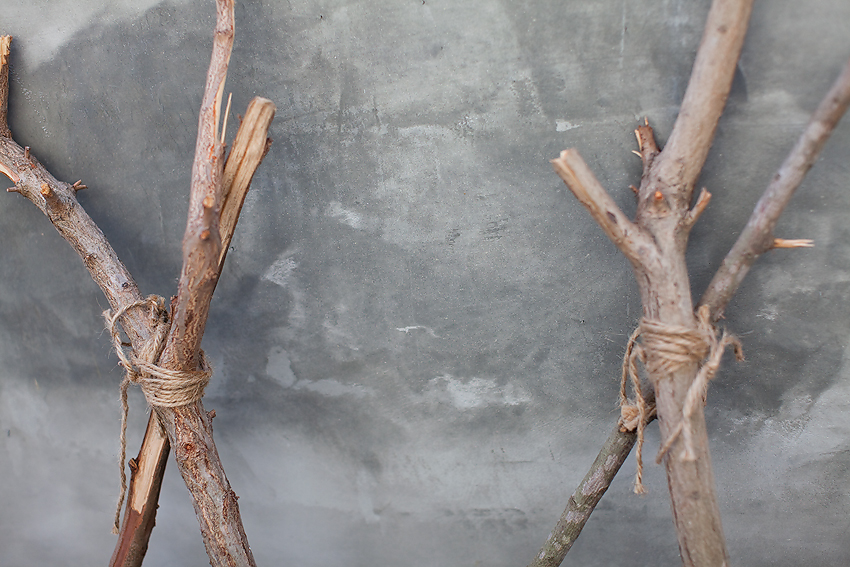 Thick twine (from Michael's craft store) wrapped around the sticks to secure them on both sides, then the smaller stick was just laid across the top.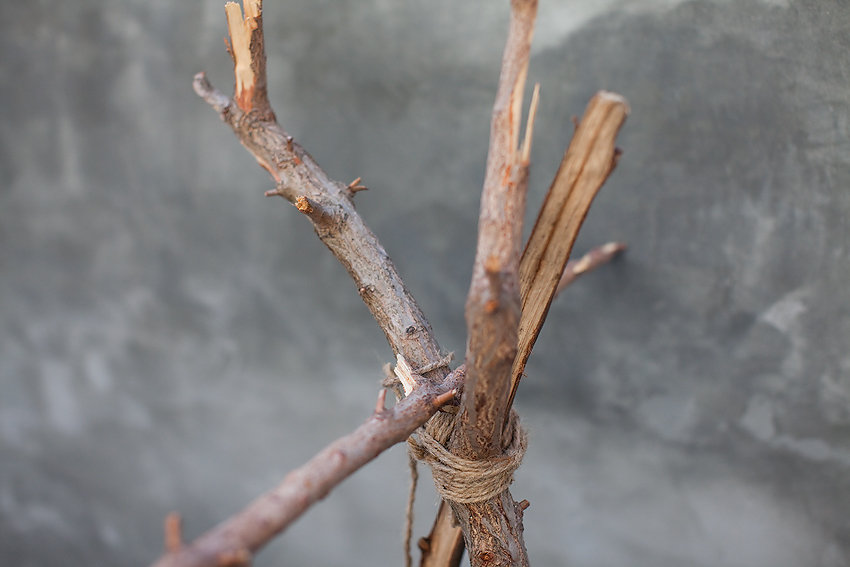 The advantage of taking the tent to the beach is that you can sink the sticks into the sand for a stronger base.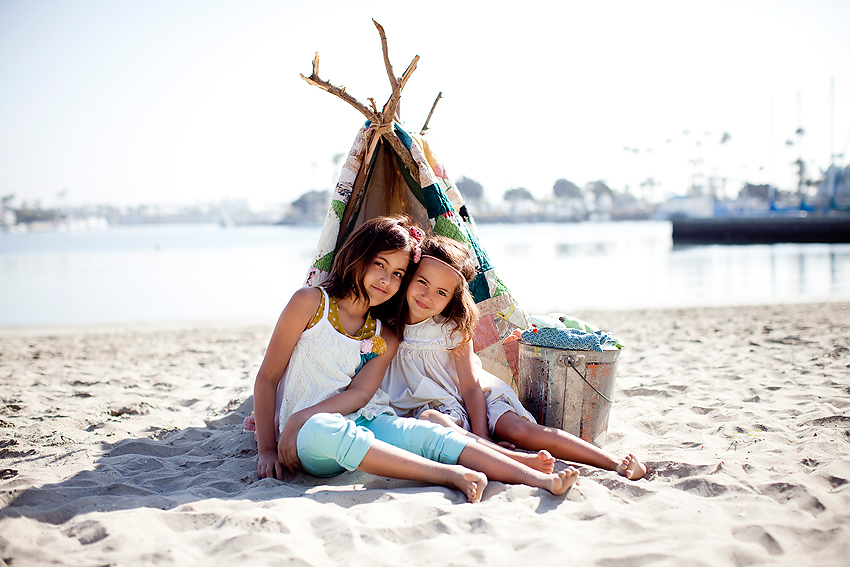 I love the way this turned out for photos!  It was also so much fun for the kids to play with.  It would be worth a trip back with lunch so the kids could just play around in it!  Another advantage is the sticks store flat, so it's easy to transport and store!