I've been seeing kimonos everywhere, so I decided to try a Kimono DIY!  Turns out it's pretty simple.  Just 5-8 seams…depending on if you want to leave any of the edges raw.
The best kimono I own was purchased at Prism Boutique in Long Beach.  Dayna's got an amazing selection of kimonos and the one I bought has the softest fabric and prettiest pattern.  I tried to find similar fabric downtown LA and got similar but not exact.  So, if you don't sew or just want to treat yourself, you should check out her store!
Okay, on to the DIY step by step instructions!  First start with a piece of fabric that is approximately 50×50″.  If you aren't exactly there, it's okay…kimonos are so loose, so a few extra inches plus or minus won't affect the overall look.  For this particular kimono, I used a gauzy cotton (and mine was only 48″ wide).  Then fold the sides together (selvage end to selvage end)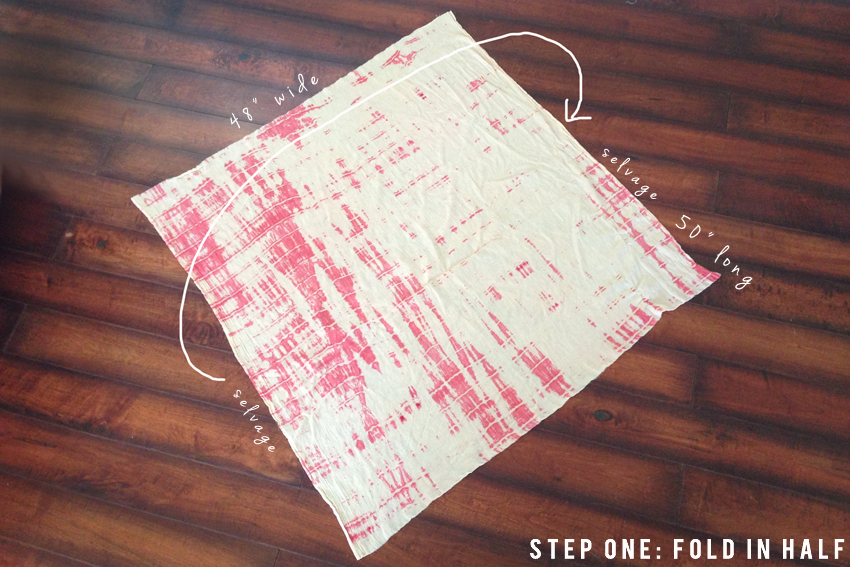 Cut the fabric in half lengthwise and the fold it in half.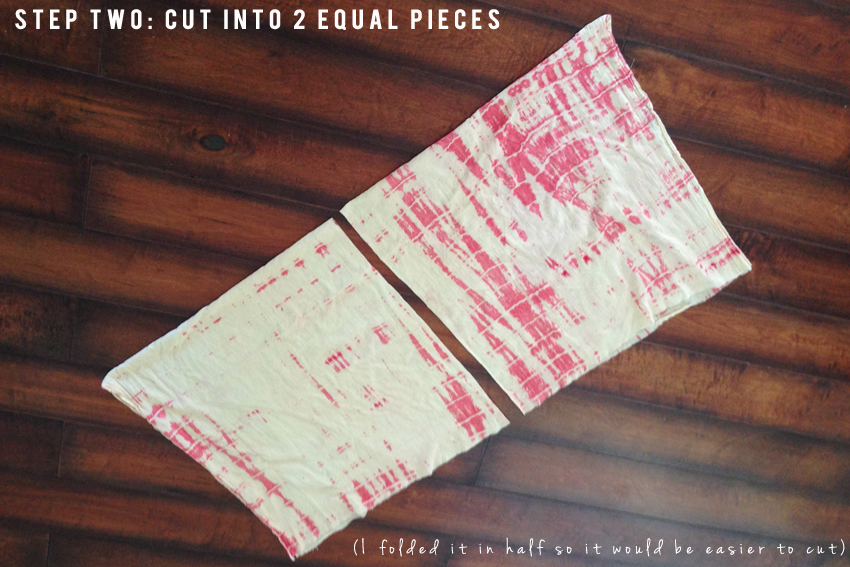 Pin the right sides together half way down and sew them together.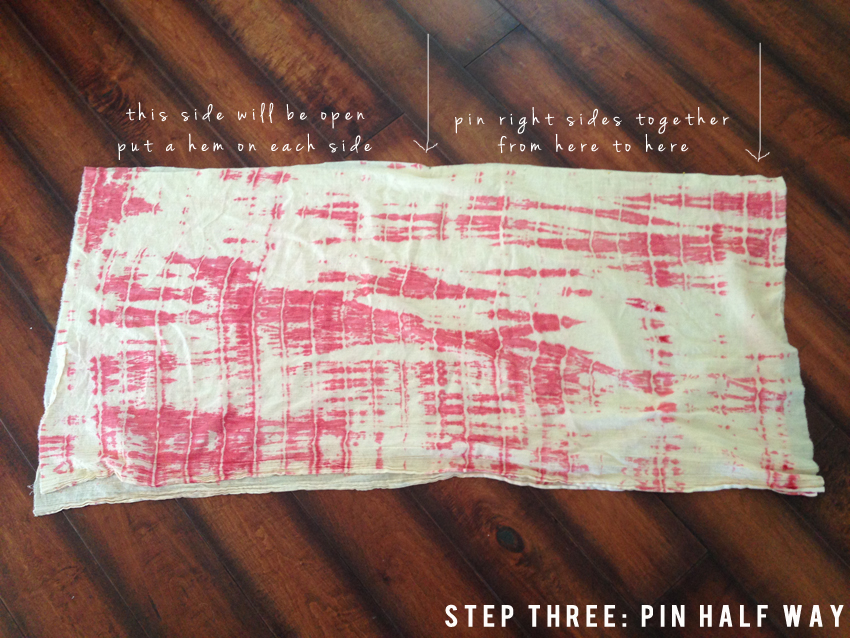 I like to finish it with a french seam (which just means folding the edges in on each other so they don't fray).  Then I cut a small slit where the seam stops half way down.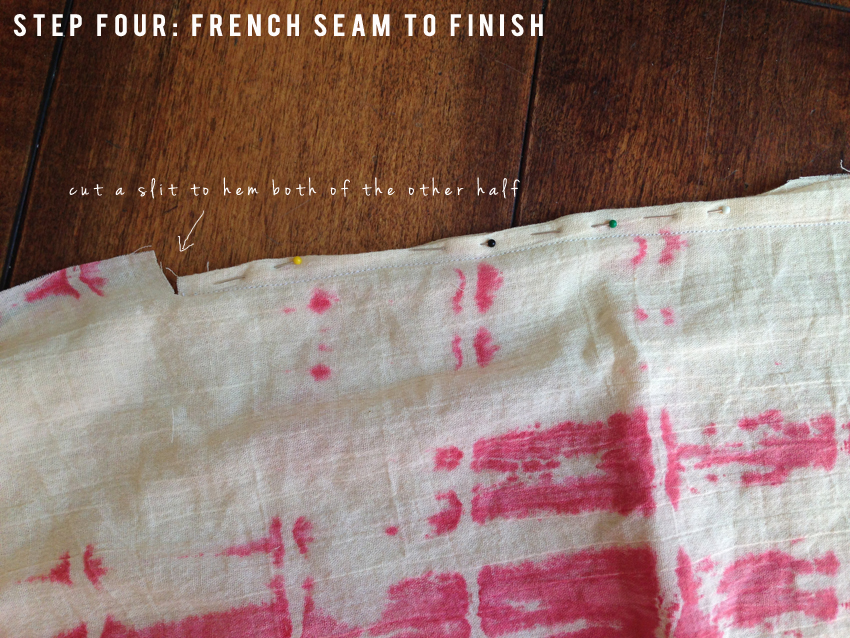 Pin and hem both of the open sides.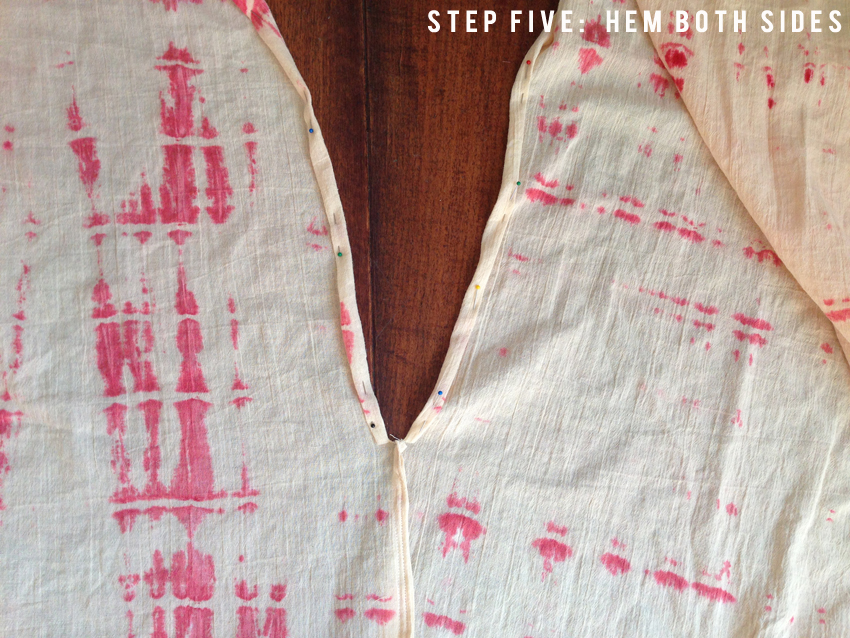 Fold your fabric in half (right sides together) with the seam in the middle.  The french seam will be running down the middle of your back when you wear it.  Now you need to sew arm holes, so pin 8 1/2″ down to the bottom (leaving an 8 1/2″ opening at the top for your arm) and sew right sides together.  You can finish with a french seam here.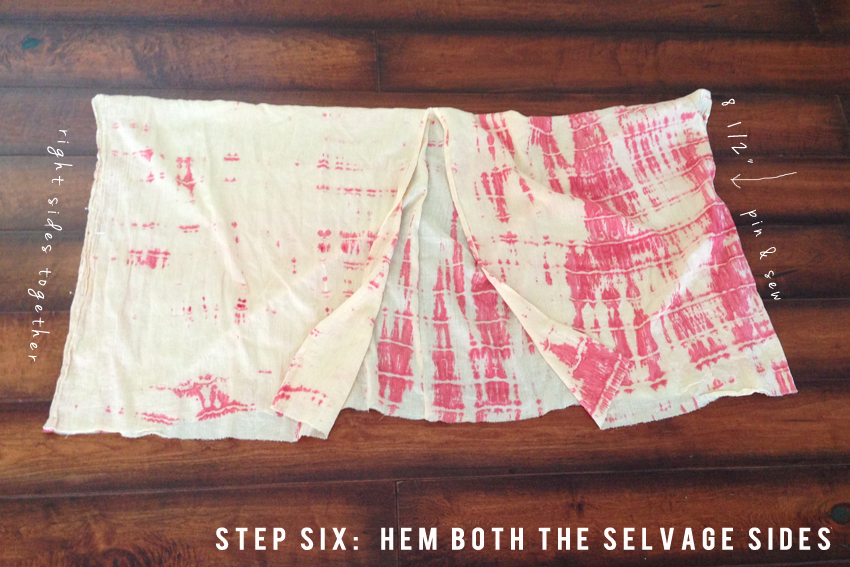 I decided to leave my arm holes raw since the selvage won't fray, but you can sew a seam here if you want.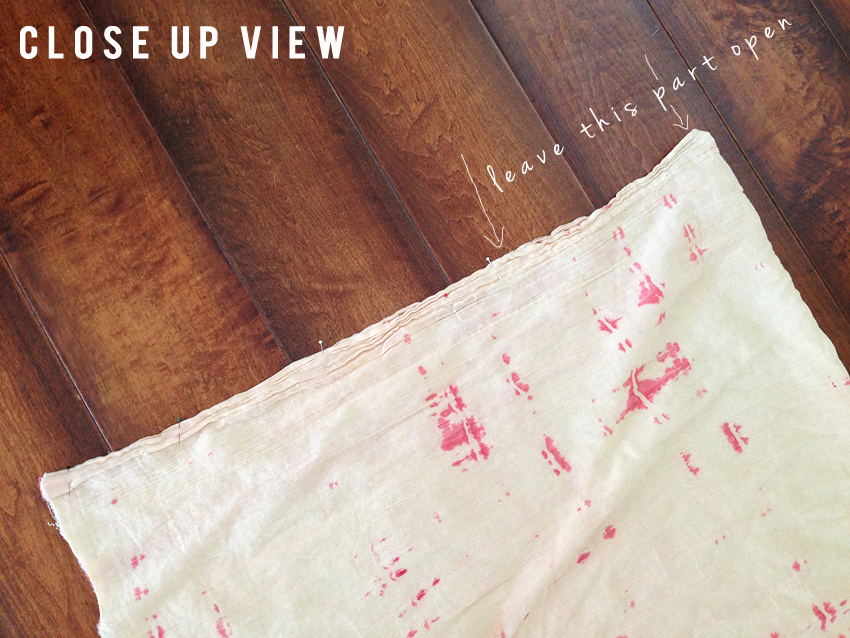 You can also leave the hem around the bottom raw or finish with a trim.  I added a lace trim to mine.  Easy Peasy!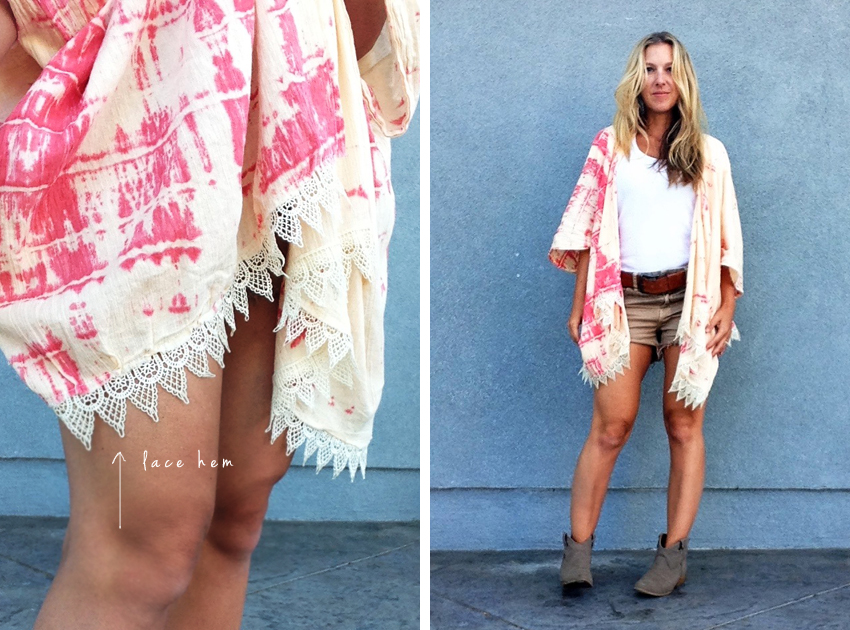 You can experiment with different fabrics and lengths of fabric for different fits.  Here's a few other kimonos that I recently made!