Back in December we experienced a blessing and a curse.  It started with a funky smell in my cabinet and ended with my floors being torn up from a water leak.  The insurance paid for new floors, so I decided to go a totally different direction from the dark hardwood that we had and chose a very light gray toned wood.
With the big change, I started re-thinking the dark wood walls we had previously installed.  I blogged all about them here.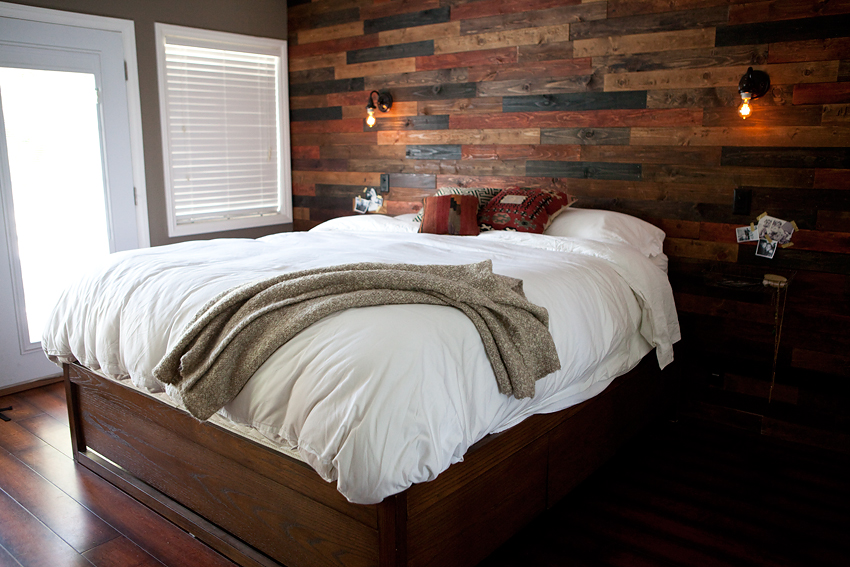 We had to decide what we were going to do about these walls while we were moved out of the house.  I went back and forth and eventually decided to have them painted white.  Here's what the end result looks like…and I'll tell you about the road it took to get there!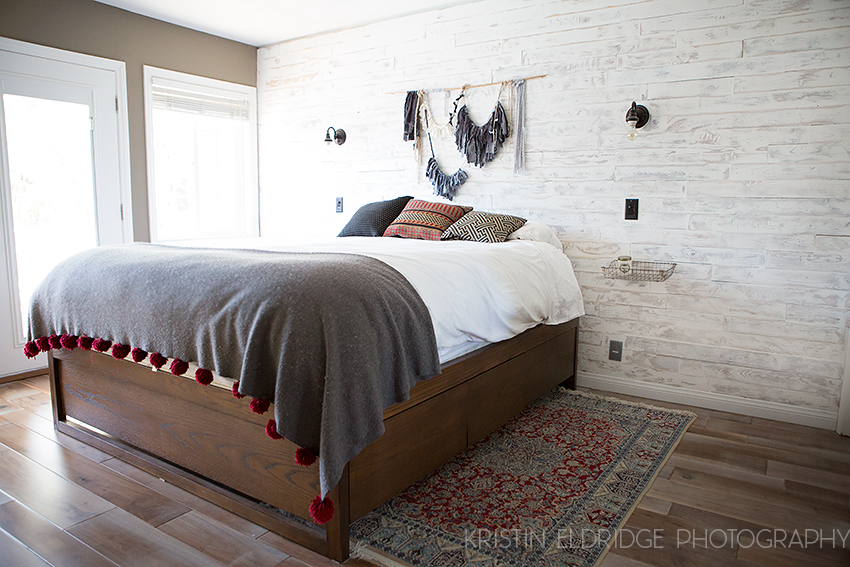 After living with the walls a solid white color, we decided it needed a little texture.  And, to be honest, we just missed the warmth of the previous wood wall.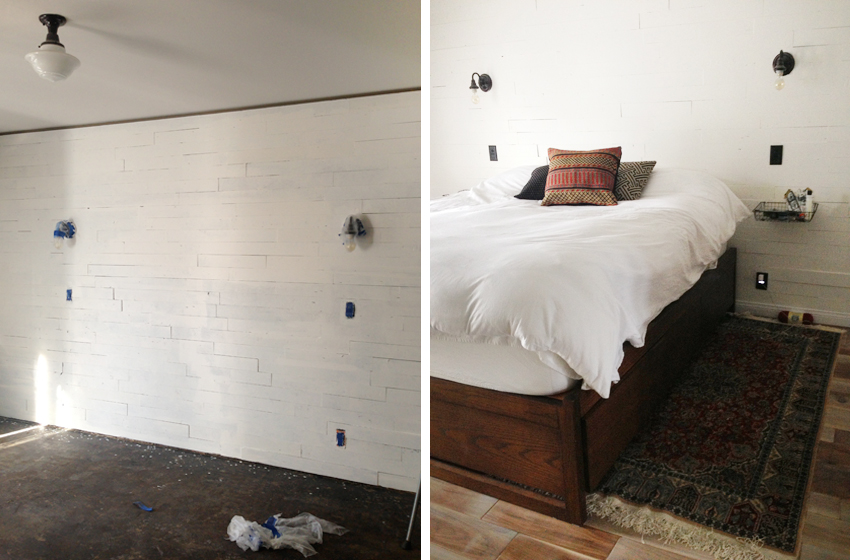 The first thing we did was add a rug.  My brother bought it in the Middle East and the colors and textures were perfect with the white.  After that, I found some kilim at the flea market and changed up the pillows to match.  Next we sanded the wall.  We just used a regular orbital sander with heavy duty sand paper.  It took a LONG time, like all day.  It ended up being too contrast-y, so I went over the top of it with liming wax.  It covered most of the dark wood and the end result was a very muted distressed white wall.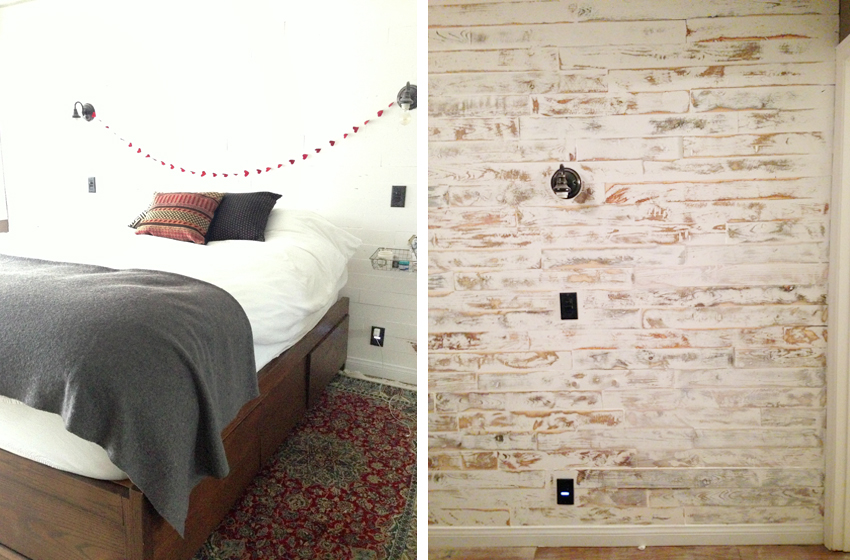 After we got the wall how we wanted, I played around with an installation above the pillows.  I hung the felt hearts above last February, and it got me thinking about what else I could hang.  I settled on a rough fabric and yarn creation.  The fabrics were purchased in downtown LA and it's just a combination of knots with denim, linen, yarn and rope.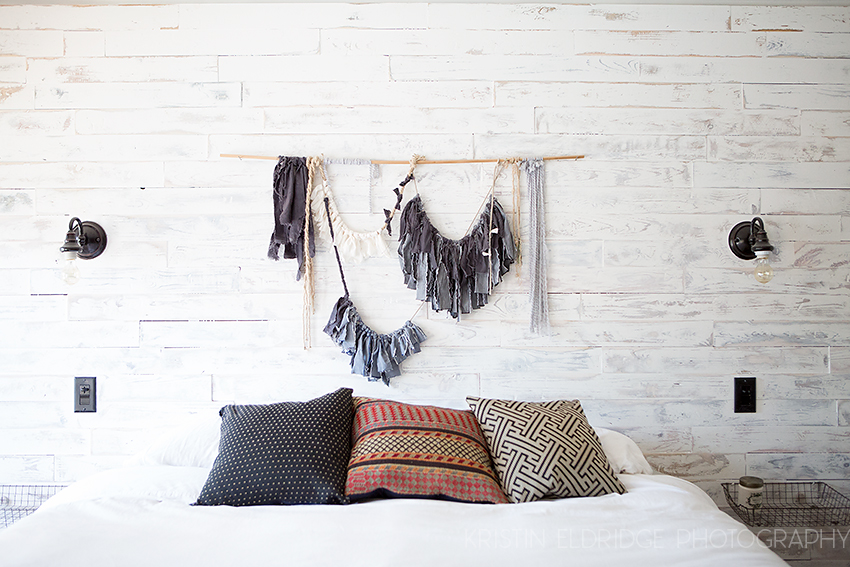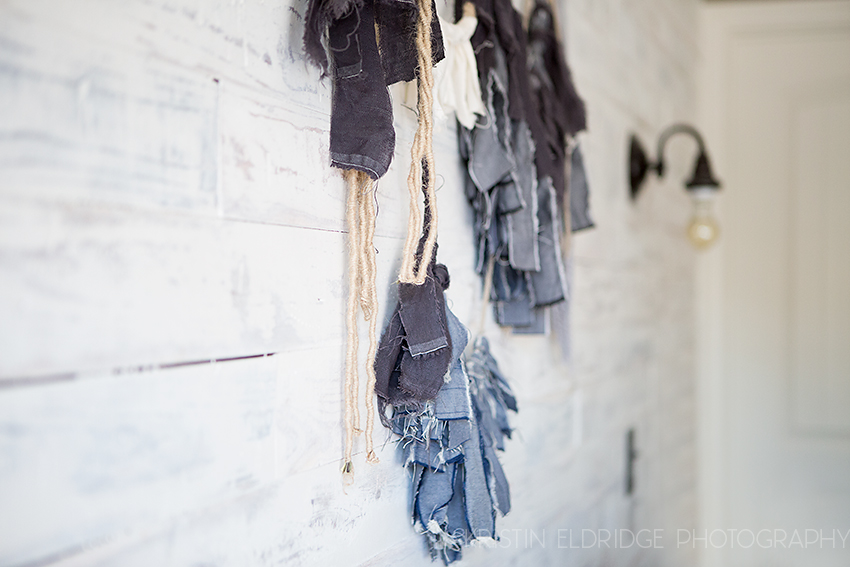 The last addition was the blanket at the end of the bed.  I bought a piece of wool and just added yarn pom-poms to the edge.  Perfect!