I saw this tutorial for Dip Dyed Easter Totes on the Small Fry Blog.  It's such a cute idea, so I wanted to steal it for myself!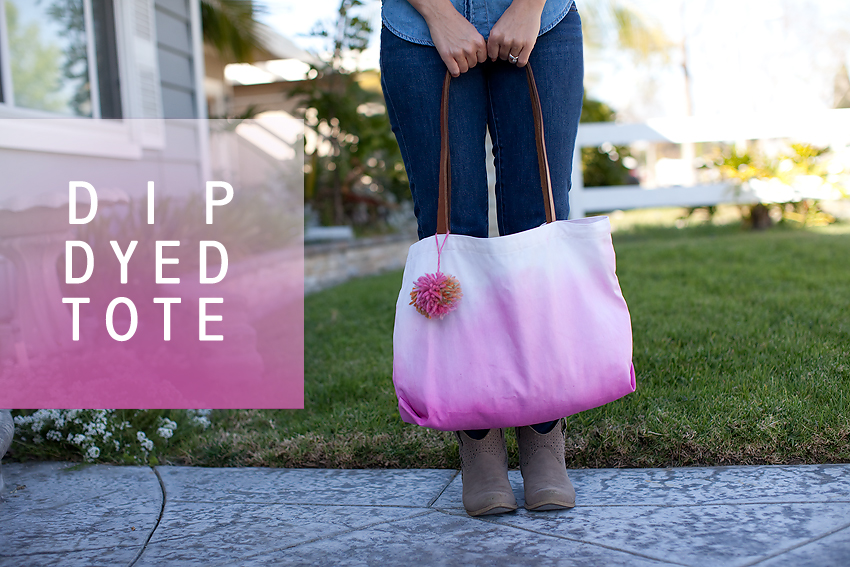 I got to thinking that leather straps would be so cute, so I picked up an old leather belt for $3 at the flea market.  Just cut off the buckle and then cut the whole thing in half.  Make sure you get a belt that is both long enough and wide enough.  The whole for the belt buckle bothered me, so I trimmed it down a little so they wouldn't show.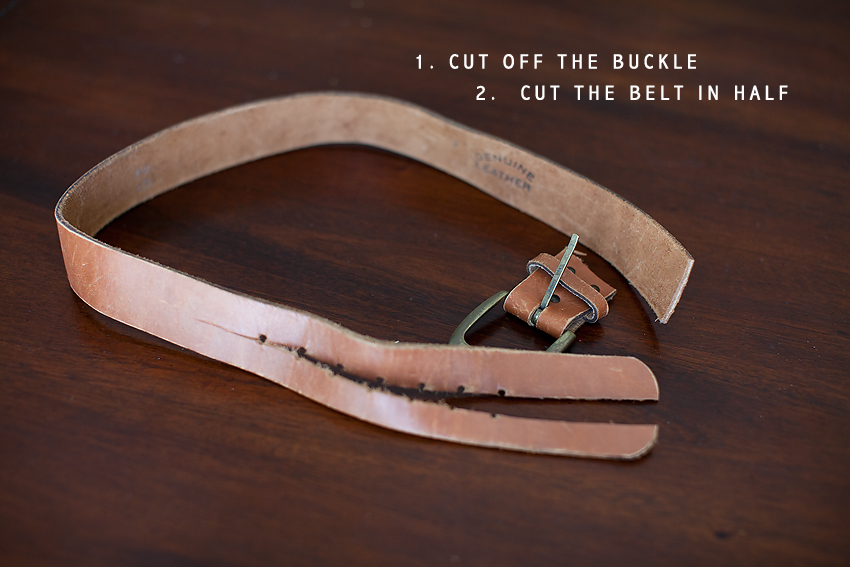 Next I picked up a $5 canvas bag at Joann's Fabric in white.  It was a little too stark white for my taste, so I soaked it in tea bags for an hour, so the color was slightly off white.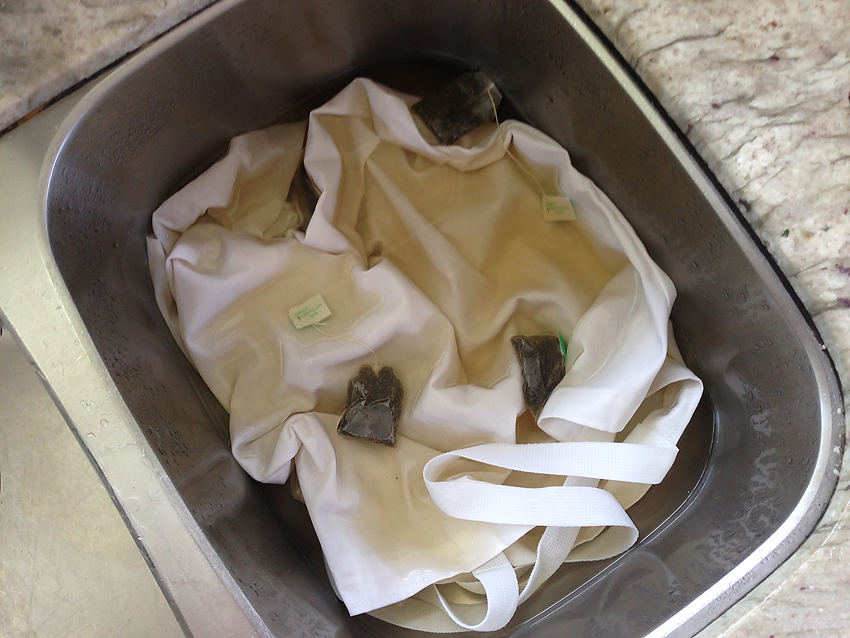 Next I filled the sink with hot water and some magenta RIT dye.  I did a quick dunk about 3/4 of the way up, then I started dipping it for longer and longer as I got toward the bottom.  The whole process takes about 5 minutes and there's really no 'right' way to do it.  After I was done, I gave the canvas a quick rinse and hung it to dry.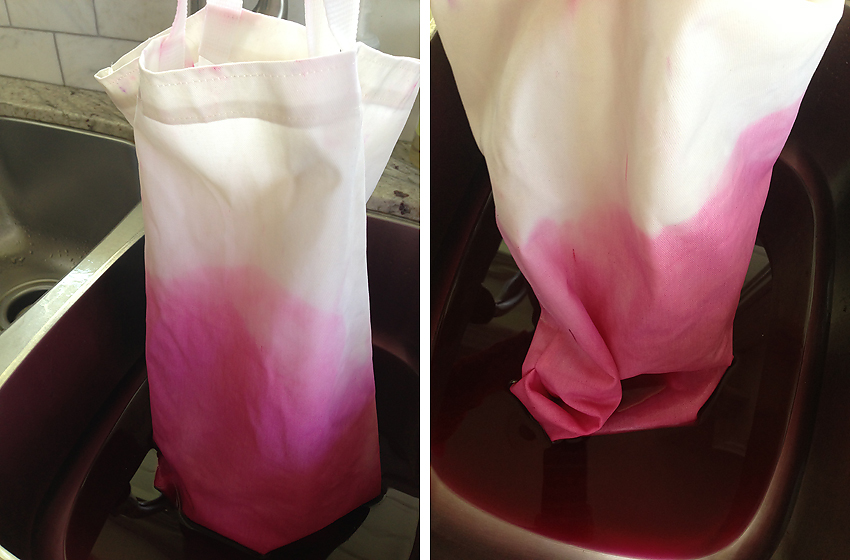 I cut off the top part of the bag and made a new hem to attach the leather handles.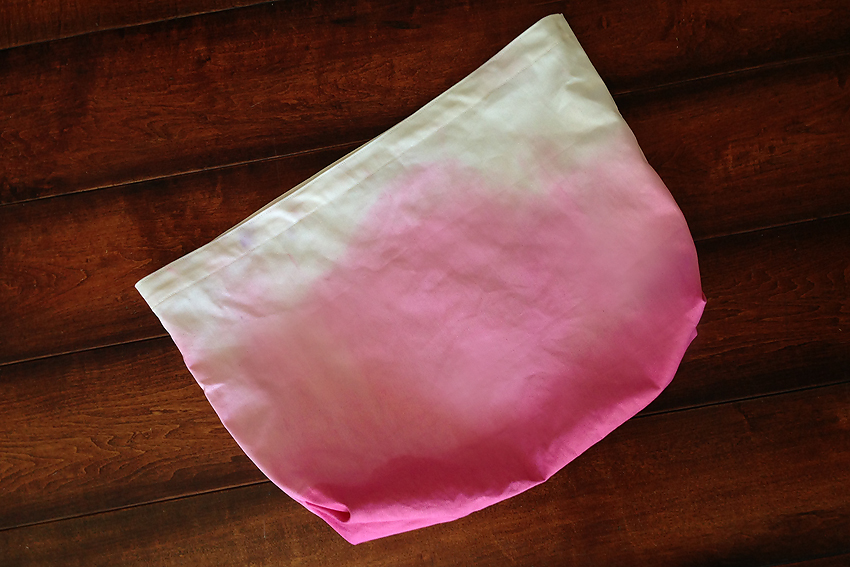 The leather isn't too thick, so I was able to sew it on to the bag with a denim needle.  It's attached by two seams and it's holding up just fine!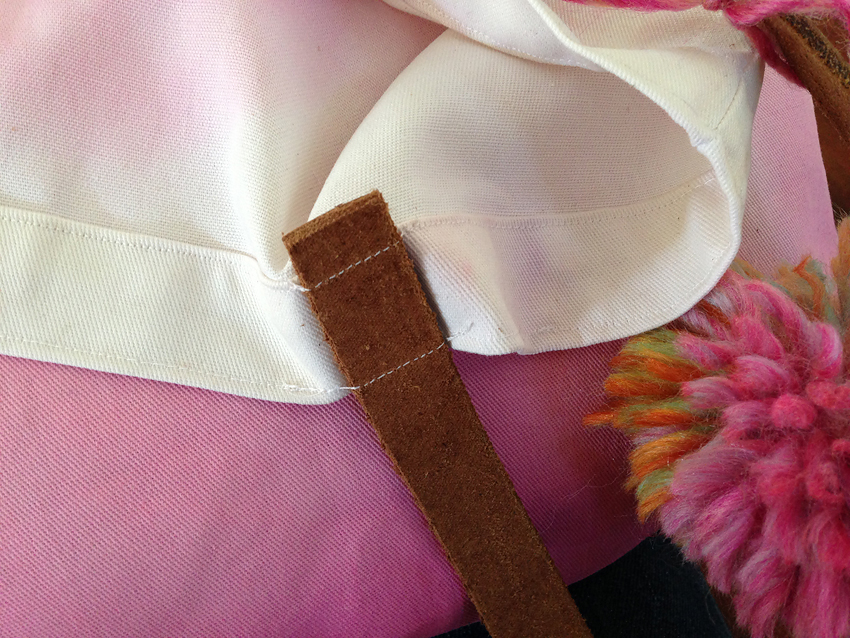 I'm ready for spring with my new dip dyed tote!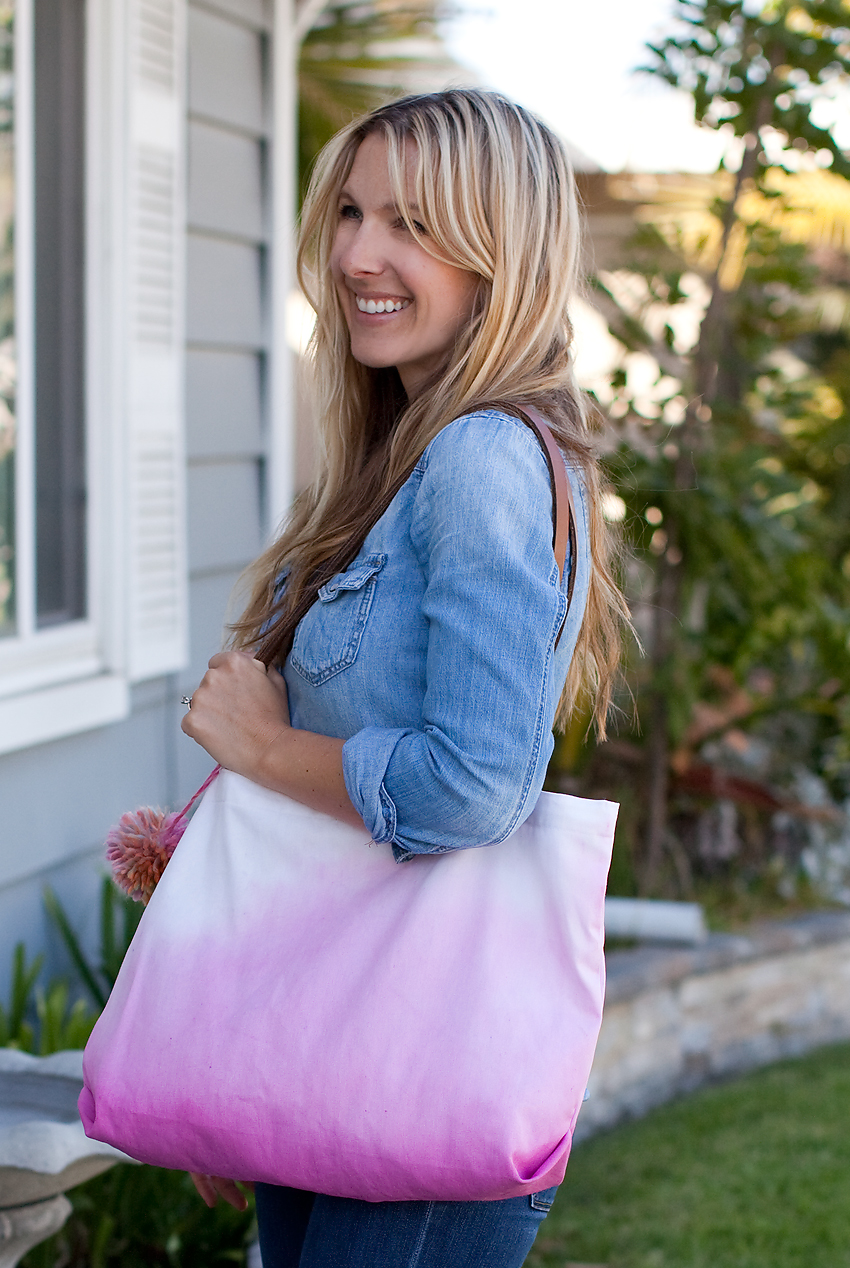 I've attached a pom-pom for a little fun, but how cute would this be with a patterned silk scarf tied at the top?!