Today I'm over on Modern Parents Messy Kids talking about moms getting into the picture.  This definitely isn't a new topic, but it's worth re-visiting.  I share a few tips that have helped me get out from behind the camera.  And trust me, as a photographer…that's where I'm most comfortable!  But, I want to enjoy life with my family and have some photos to prove it!
Here's the link to the Modern Parents Messy Kids post.  I hope you'll check it out!
In other news…last week was eventful!!  We have a new family member.  Her name is Pippa.  This was the kids' reaction when she came.  *camera blurrrrr*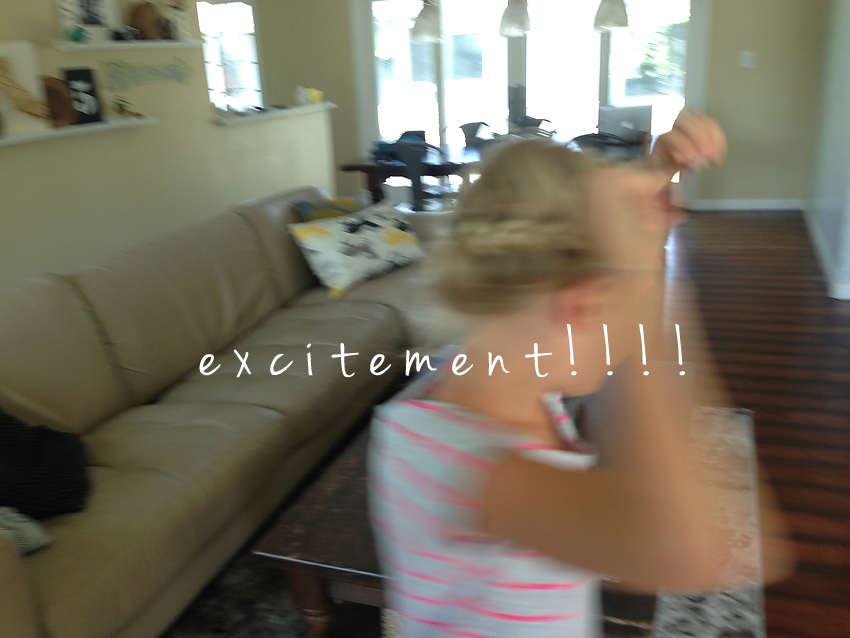 The other night I got home from a photo session and Brent was leaving to hang out with friends.  The kids and I decided to go out for a burger and shakes!  We took a moment for a selfie with the CameraTimer app on my iPhone.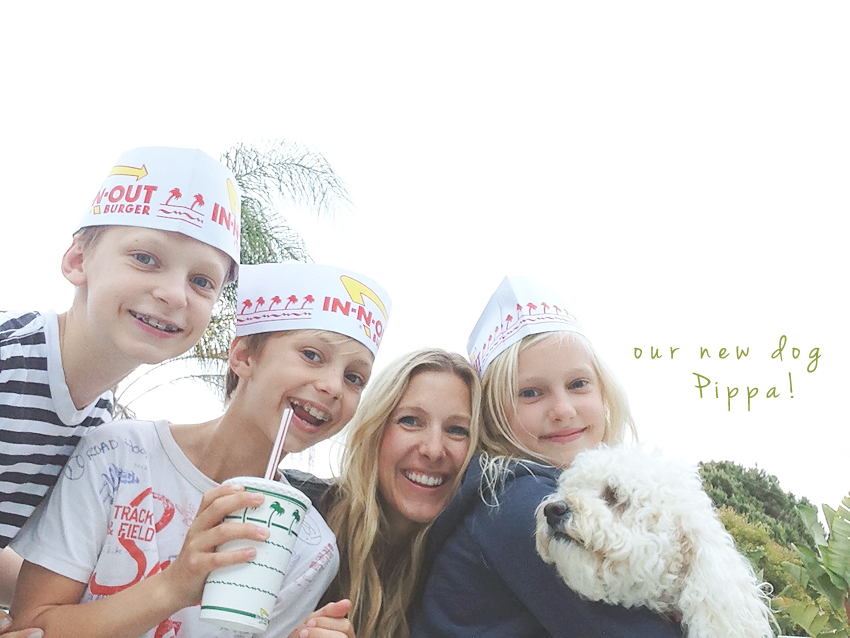 The other day we were at the dentist office and Cooper brought me a magazine and pointed out a recipe he thought we should try.  It's not often that my 10 year makes recipe suggestions, so we made it last weekend.  It was delicious!  I tweaked the recipe a little and of course photographed it before we devoured it, so I'll be sharing it soon on the blog.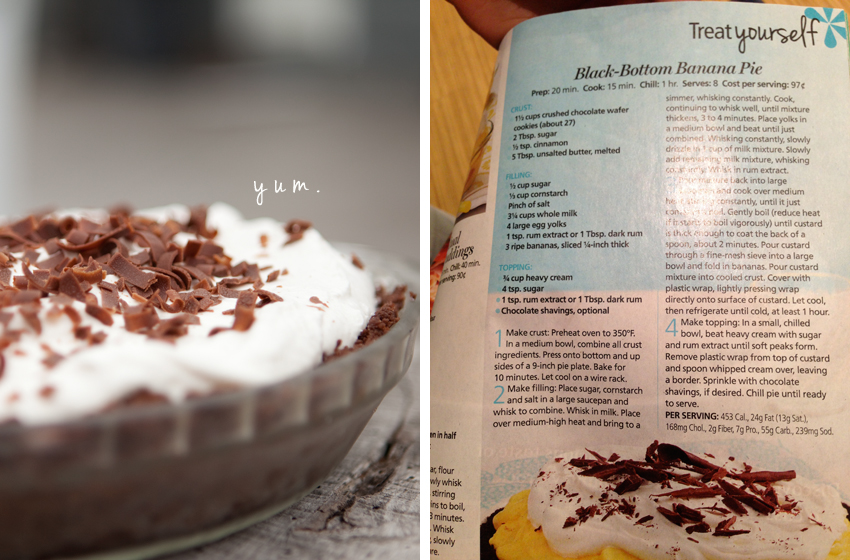 On Sunday we were at the Galaxy game and they were kind enough to let the kids be in the high-five line before the game!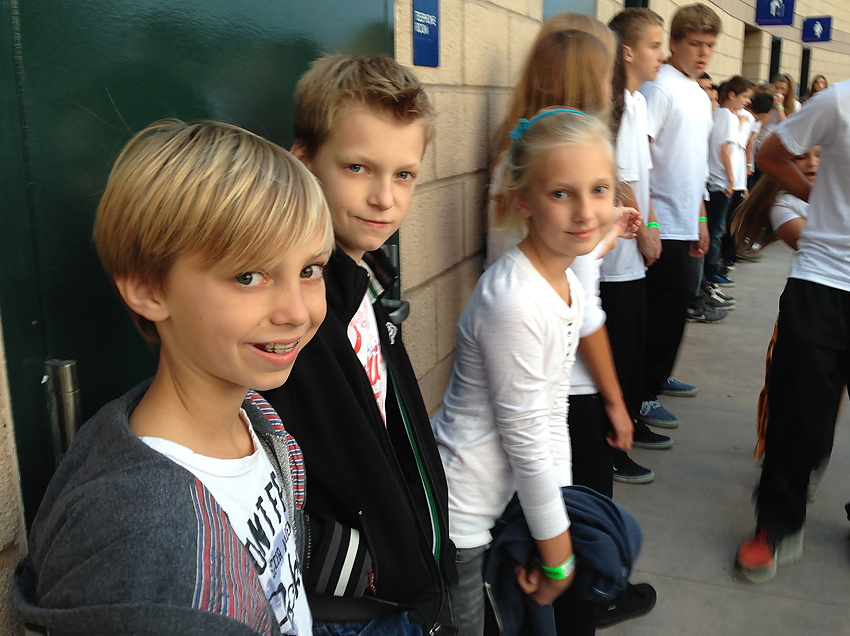 Brent and I waiting to see them down on the field.  Oh and I really like Brent in his glasses, so I made this my new FB profile pic.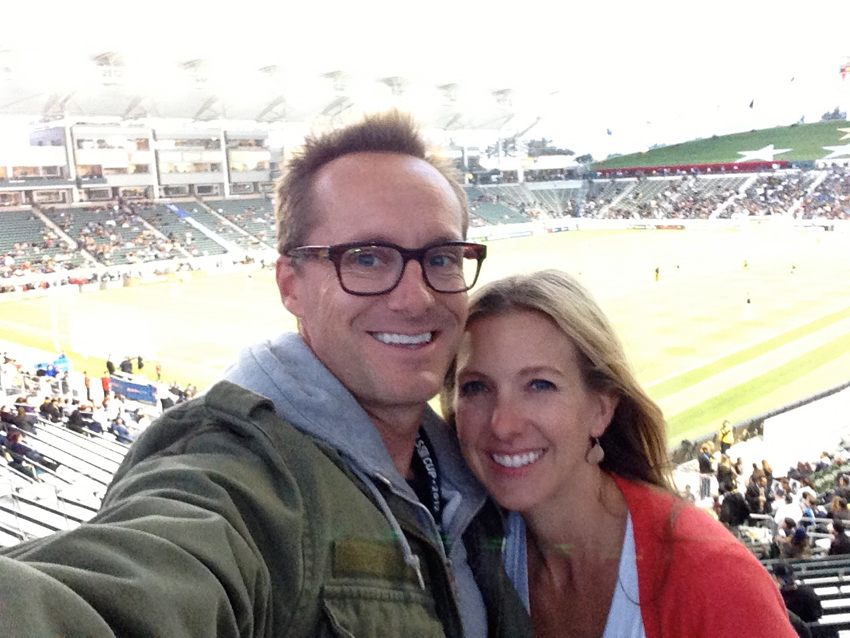 Annnd I worked a lot too.  I'm shooting a catalog for Little Skye right now. (yay!)  My friend Laura took this behind the scenes shot for me.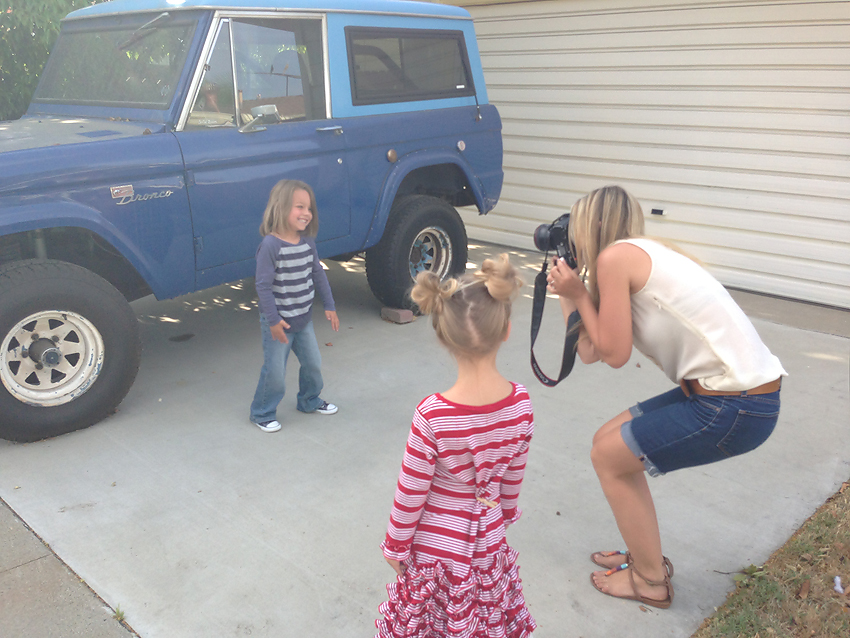 I hope this week is off to a good start for everyone!  Happy Hump Day!