My favorite part of photographing maternity clients is getting a text that says, "I'm in labor!"  It's so exciting to know the baby is coming and in a week or so, I'll be meeting the baby and helping them to document this INCREDIBLE stage of life.
Baby Luke arrived on March 4th and I was at their house on March 9th to photograph him in his new little room.  (**This is the perfect time to photograph newborns!  Before two weeks is optimal for getting the best photos.)  One of my favorite things was his bassinet.  The color of the walls and the natural tones of the bassinet make such a beautiful picture!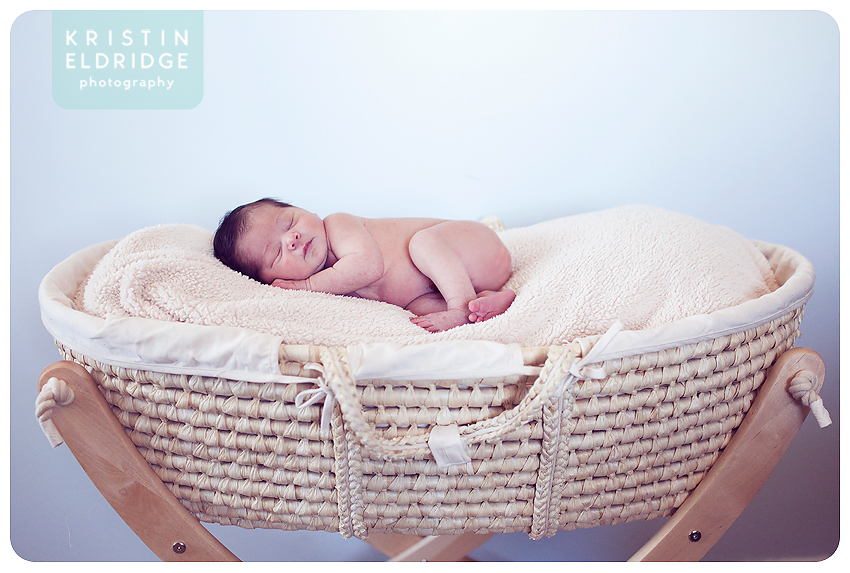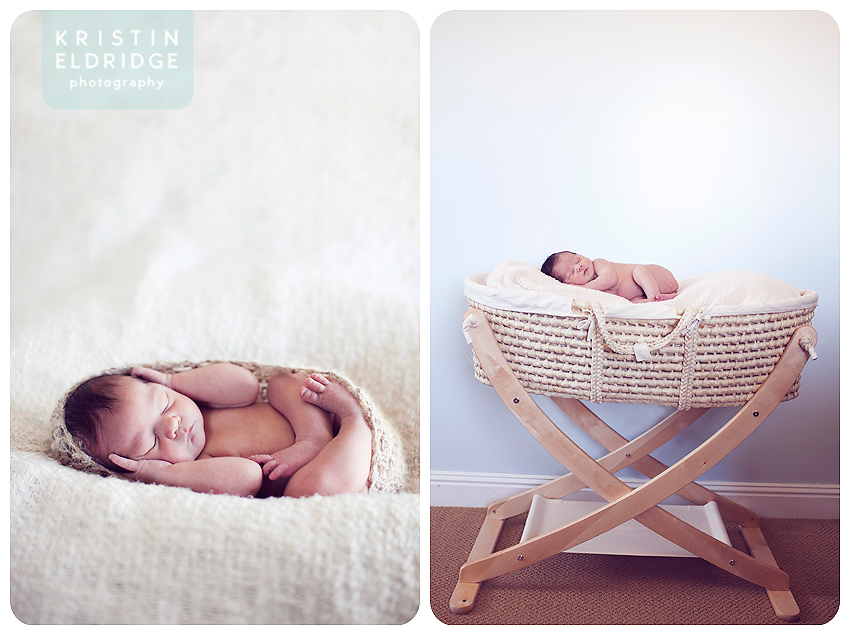 I also got to try out a brand-new prop…my newborn cocoons!  I had several of these made and they turned out perfectly!!  I'm able to offer them to other photographers.  If you're interested, they are silk/wool/mohair loop and the shape/size is perfect for wrapping newborns and my knitter will sell them for $50.  Email me (info@kristineldridge.com) if you would like one.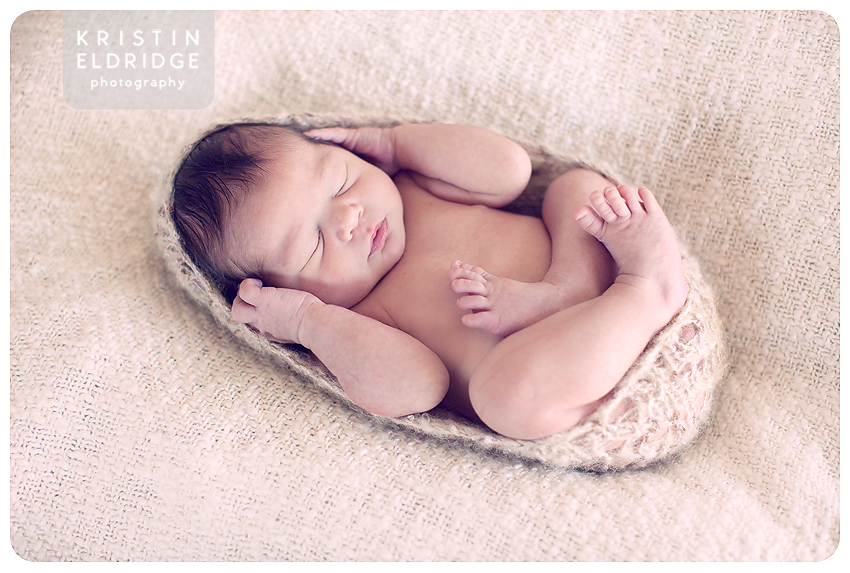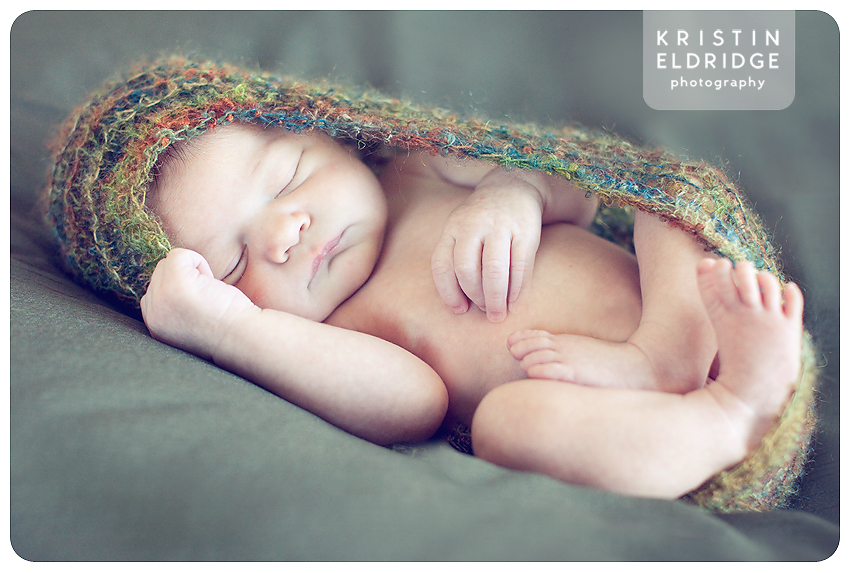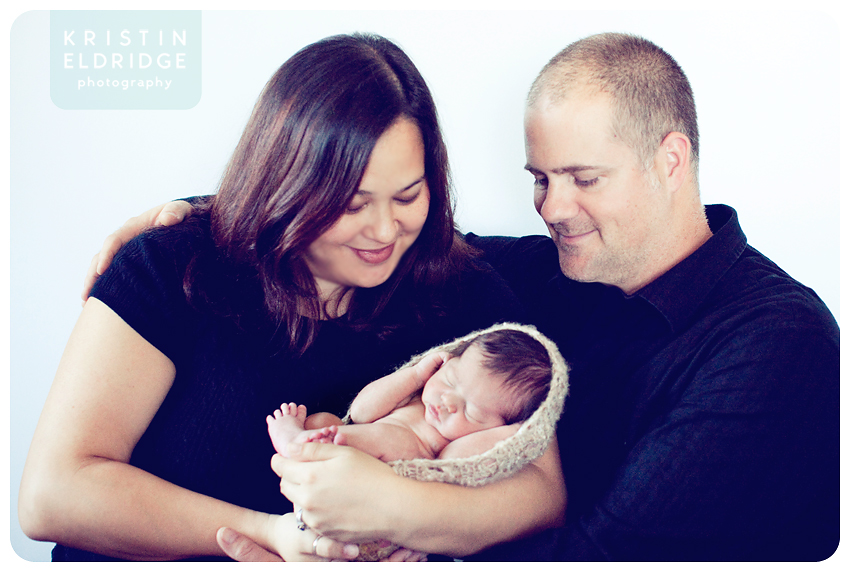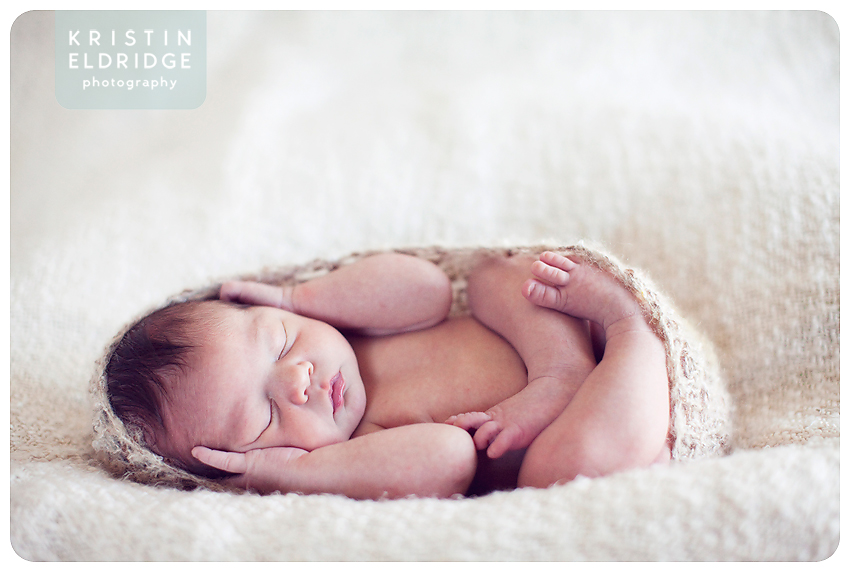 Here's a few more pictures of Baby Luke in all of his adorable newborn-ness!!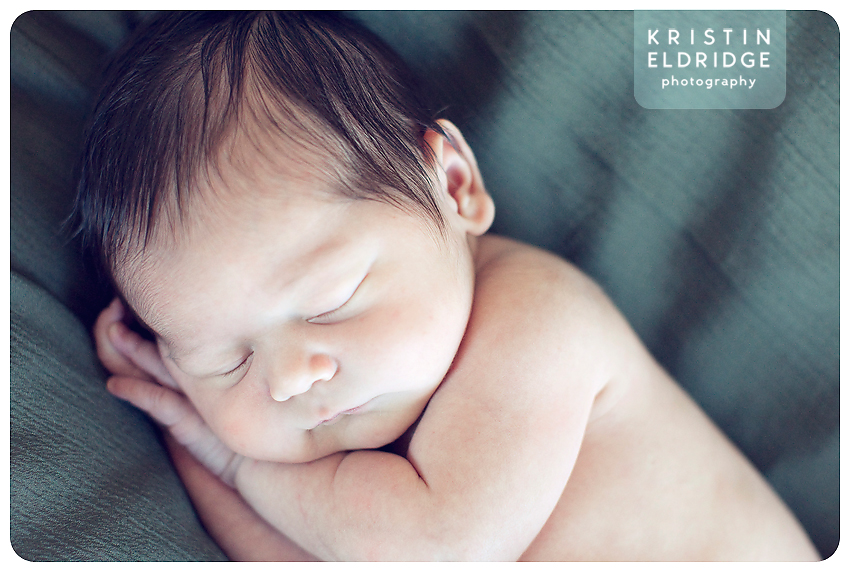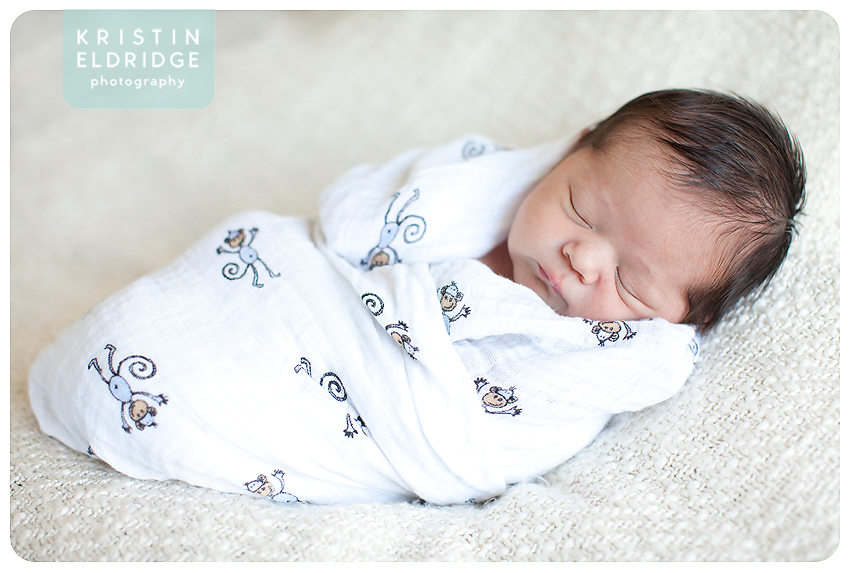 Thanks again to Jeanine and Wade for creating the perfect environment for Baby's Luke's newborn photo session. 🙂
-Kristin